I travel a lot for work, and I love to shop, but I don't want my house getting cluttered. That's why I think that unique Christmas ornaments make the best souvenirs. It's a great way to honor the memories of your travels without having to find a permanent place for them to live year-round. I have collected many over the years, but here are two of my favorites.
The Straw Lady from Fiji
My favorite ornament of all is the 'Straw Lady.' She came into my life after spending time volunteering with Collette Cares at a site in Fiji. After spending a few incredible hours helping the people of this community paint, clear brush, and plant their gardens, some of the women of the village came together to display their handicrafts. For nothing more than a few dollars I was able to help the craftswoman and take a piece of Fiji home with me. I am always excited when I finally get to unwrap her and put her on the tree to celebrate the season of giving with me.
Hummingbirds from Cuba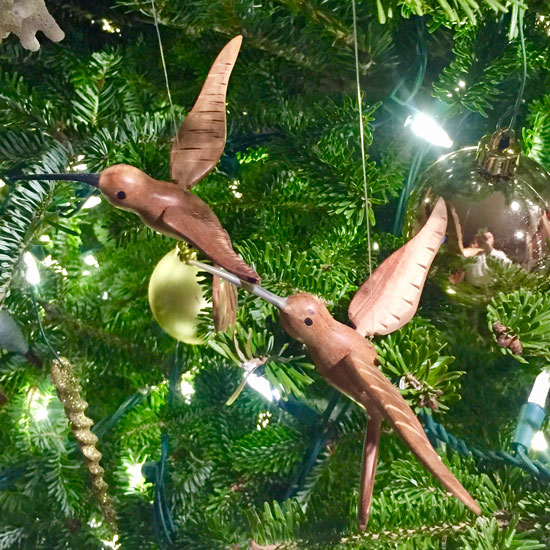 Another favorite are my two hummingbirds. I had the incredible opportunity to lead a group on a People to People Exchange in Cuba. This ended up being one of the most eye opening trips of my life. A monthly Cuban Salary is equal to 30 USD, and with very limited resources, craftsmen have to find ways to make extra money somehow. I was happy to purchase these matching hummingbirds. I think of them like two turtle doves who have happily found their home together.
I like to think that when I start a family, I will get to spend time decorating the tree each year and share stories with my kids of all the great places in the world and all the things we have to learn from them.