There's something about New England that makes you feel at home. It could be the simple way of living, the pleasures of the great outdoors, or the fact that there's a little bit of everything here for everyone. History buff? You'll love the Old Colony State, Massachusetts. Beach bum? Coastal Maine is calling your name. Nature lover? New Hampshire and Vermont will never disappoint.
From the summit of Mount Washington to the sandy beaches along the coast, New England is truly a classic destination full of red, yellow, green, and sometimes even gold. Maybe you'll even discover a new favourite colour whilst visiting these destinations.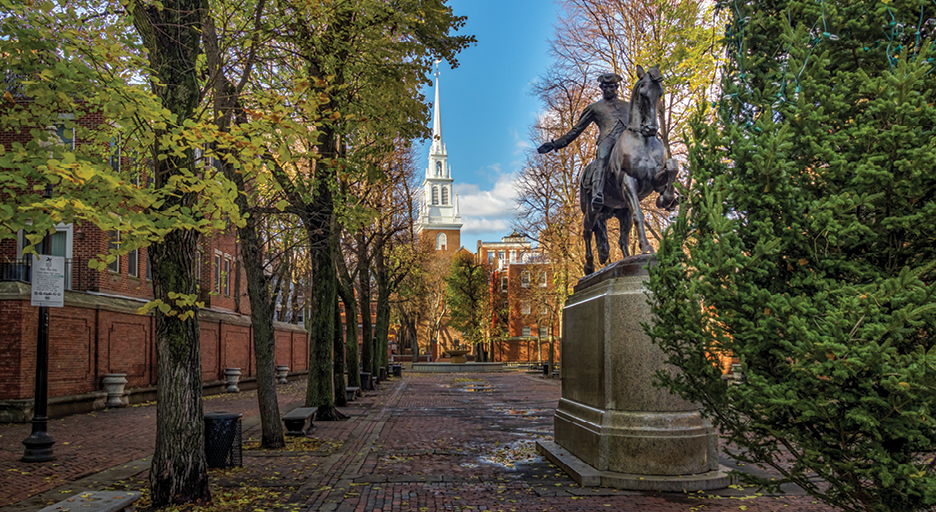 Boston, Massachusetts
You can't spell "New England" without "Massachusetts" …well, you can, but you get it. The city of Boston is an integral part of New England that holds the most history throughout the region. Walk along the Freedom Trail and you're guaranteed to stumble upon mass (no pun intended) amounts of significant historical locations. From the Isabella Stewart Gardner Museum to the Paul Revere House, there's plenty to see and learn. Perhaps you'll find yourself reminiscent of the old children's book Make Way for Ducklings as you pass by the bronze sculpture in the Boston Public Garden.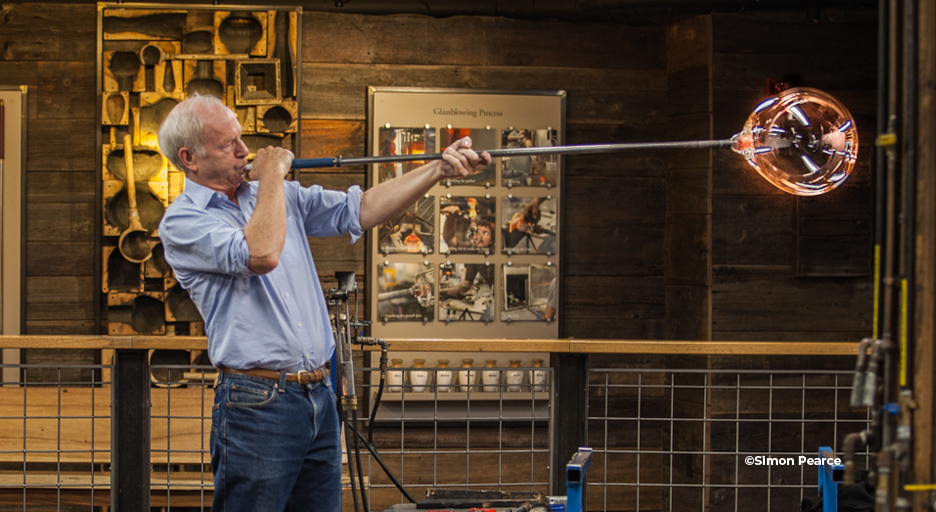 Woodstock, Vermont
There are about 22 cities in America with the name "Woodstock," but only in Woodstock, Vermont will you experience a blend of historic New England scenery among a thriving community of artists. Whilst in town, you can get a taste of the art culture by visiting Simon Pearce and viewing a private glassblowing demonstration. Part of New England's charm is the passion for farm-fresh dining and hands on creativity. When you merge the two together, you might find yourself getting a taste of the freshest local ingredients being served to you on a glass blown Simon Pearce dinner plate.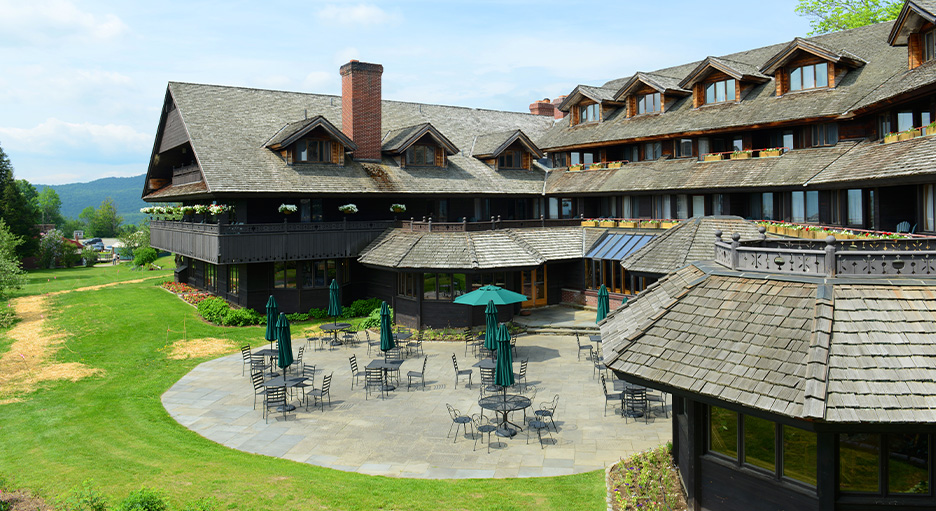 Stowe, Vermont
Remember earlier when you read, "there's a little bit of everything here for everyone"? Well, there's an Austrian-inspired lodge in Stowe, VT that's owned by the von Trapps. If you're a Sound of Music fan, you're going to need to put this stop on your bucket list immediately. Even if you're curious about this property (and don't have time to stay the night), don't worry. The Trapp Family Lodge offers an hour and a half long tour highlighting the family's history and their escape from Austria to Stowe. You'll even meet with one of the family members and hear all about what their lives were like growing up with Maria.
Craving some New England sweets along the way? You can't visit Stowe, Vermont without stopping by the famous Ben & Jerry's Ice Cream Factory for a few samples and the "inside scoop" on how it's made.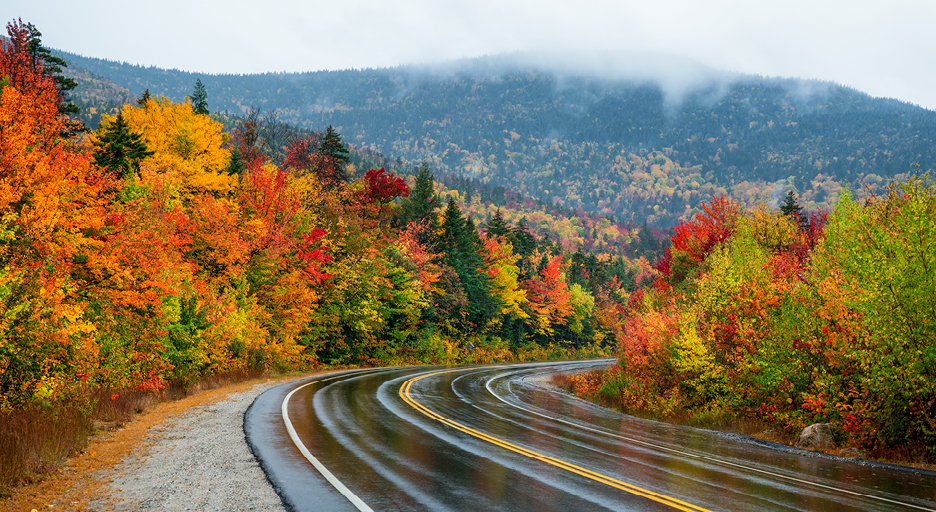 North Conway, New Hampshire
The Kancamagus Highway, the White Mountains, Auto Road, Mount Washington, and tons of shopping centers – this must be North Conway, New Hampshire. New England's ideal balance between nature, history, and the oh-so-loved outlet stores can all be found right here. True New Englanders know that the best time to travel the Kancamagus is during peak fall season to take advantage of all the stunning foliage. But to be honest, during the fall it's hard to escape the foliage no matter where you are in New England (not that anyone is looking to escape). With so much to do and see, it's safe to just put North Conway as a whole on your bucket list destinations.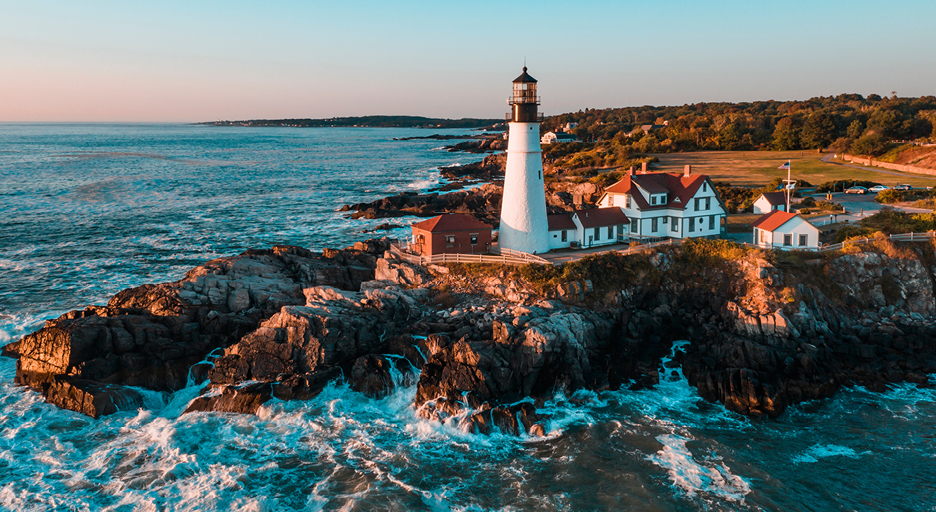 Portland, Maine
"Welcome Home," reads the sign as you enter the great holiday state of Maine. Crisp coastal air and the freshest lobster you'll ever have await you in this corner of New England. Home to the oldest and most photographed lighthouse in America, you'll find that Casco Bay has been a popular destination for decades. And there's nothing better than sitting on a bench by the crashing waves enjoying a deliciously warm (or cold, if you prefer) lobster roll with lemon, butter, or mayo. Just around the corner, you'll discover the vibrant city life in Portland as you make your way to the historic Old Port neighborhoods and New England storefronts. Although it's difficult to pass up the fresh sea food offered on every street, you'll certainly want to check out the floating boat-themed restaurant, DiMillo's on the Water.
New England boasts so many shades of red, yellow, green – and if you're staring up at the Massachusetts State House in Boston – you'll even find gold. These colours don't only represent the changing of the seasons or the colours of the leaves, but the unique charm found in each New England state. You too can visit this classic corner of America on our Colours of New England featuring Portland, Maine Classic tour.