CELEBRATING 100 YEARS OF TRAVEL TOGETHER
There has been a unifying thread connecting every trip we have ever led over the last century. And that thread is the endless unique reasons that inspire us to travel.
Why do you travel?
We've spent the last 100 years bringing people all over the world and along the way we've learned that travel isn't about the places we go – it's about you and your reasons for going.
"It's beautiful isn't it?"
"We should have done this years ago."
Everyone has different reasons. They can be big, like a promise to a loved one or fulfilling a lifetime goal. But they can also be small, like hearing that the blue water in Capri sure is lovely this time of year. Though the reasons might be different, they are all simply something that is missing. That's why completing a trip is, in a sense, completing ourselves.
It's why we travel. Collette.
Collette History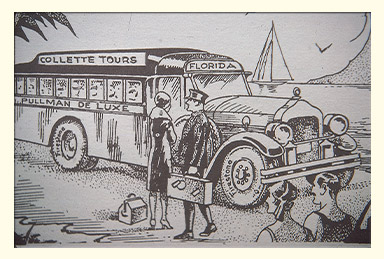 1918
Back in 1918, when Jack Collette started Collette Tours, World War 1 had just ended. The Red Sox had just won the World Series and porterhouse steak was 54 cents per pound.
The first Collette tour to ever run was made up of a jitney bus of travelers that left Boston headed for Florida. This three-week adventure cost just $61.50! At that time few could have foreseen that nearly 100 years later, that same company would be taking guests to all seven continents.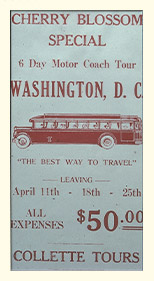 1920's
Looking to expand destinations, Collette comes up with a new adventure in 1920. The "$50 Cherry Blossom Special" was the best way to see Washington D.C. in the springtime.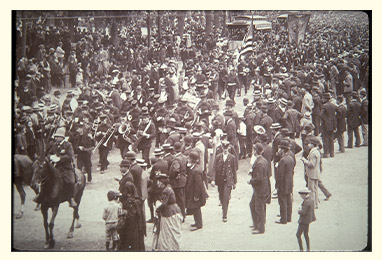 1930's
Collette's catalogue of tours grows and grows. They add tours to Radio City Music Hall, Nantucket, and organize trips to the 1933 World's Fair in Chicago.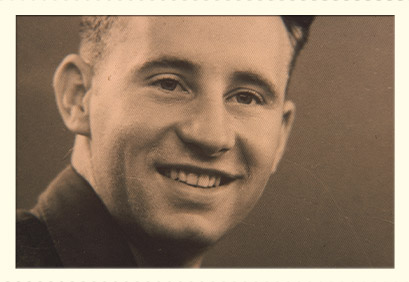 1940's
In 1945, Dan Sullivan Sr., who had come home from a wartime commission in the U.S. Army Counter Intelligence Division, started working for New England Transportation. Over the next 15 years, Dan and Jack Collette crossed paths often.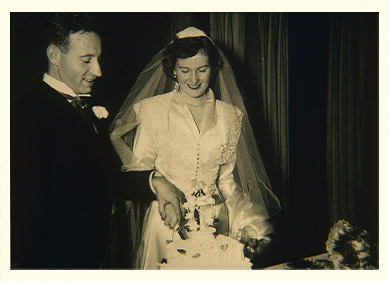 1950's
Dan marries Alice Macaulay beginning a family legacy that would soon connect to Collette.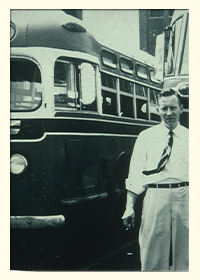 1960's
In 1962, looking to retire, Jack made a decision that changed the course of the company – he sold it to Dan and his brother-in-law Arthur McWilliam.
With everyone talking about the wonders and technological innovations being showcased at the 1964 New York World Fair, the Sullivan family decides that now is the time to take a trip and see it.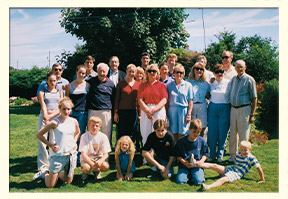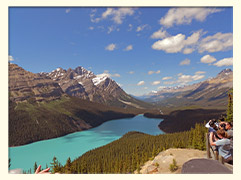 1970's
Beginning in the 1970s, the second generation of Sullivan's joins the workforce; Dan Jr., Gary, Karen, Kevin, Susan, Jerome, and Lynne all worked at Collette in some capacity.
In 1976, the soaring peaks of the Canadian Rockies becomes the first tour Collette offers that includes both an air and land component to the journey.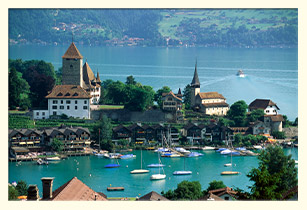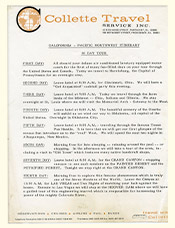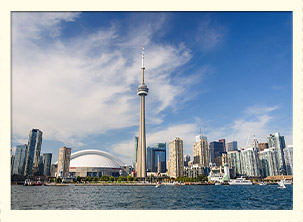 1980's
Collette continues to expand, opening its first international office in Toronto, Canada in 1980.
By 1985, Collette has expanded beyond the Northeast and is now providing tours throughout the USA.
In 1986, Switzerland becomes the first European tour Collette offers, opening up an entire new continent to New England Travelers. But they don't just stop with Switzerland, by the end of the decade Collette is offering tours to destinations across the globe. Italy, Ireland, Australia, New Zealand, and even China tours open up a world of possibilities for travelers.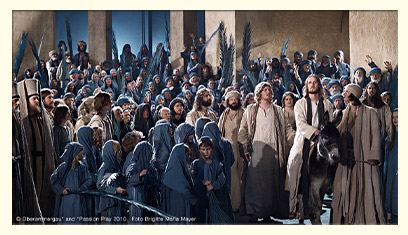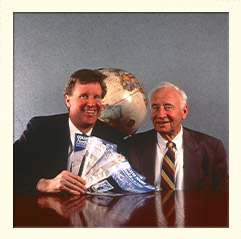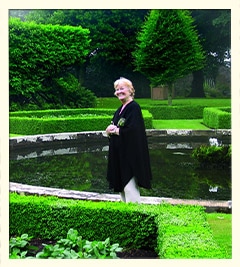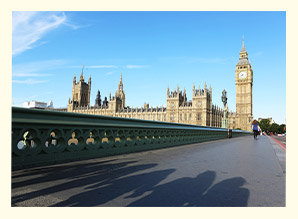 1990's
In 1990, the torch is passed from father to son. Daniel Sullivan, Jr. becomes the new CEO of Collette as Daniel Sullivan Sr. become President and Chairman of the Board.
Collette begins offering trips to the Passion Play in Oberammergau, Germany.
With the inception of the Alice I. Sullivan Foundation in 1997, Collette begins its long commitment to philanthropic activity. This dedication to giving back continues to this day.
Collette continues to expand opening an office in the United Kingdom in 1998.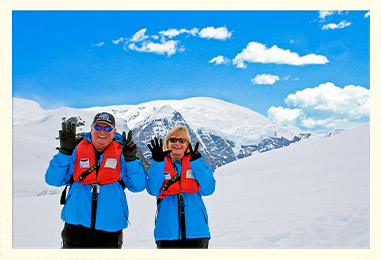 2000's
In 2001, the third generation enters the workforce with Daniel Sullivan III joining the Collette Team as a District Sales Manager. In the following years Jaclyn (Sullivan) Leibl-Cote joins as a Product Manager and Nicole (Sullivan) Diebold as a copywriter.
In 2003, Collette adds the frozen landscape of Antarctica to its tour destinations, becoming one of the only tour operators to take travelers to all seven continents.
Collette Cares. In 2007, they establish the Collette Foundation, dedicated to supporting children in communities all around the world.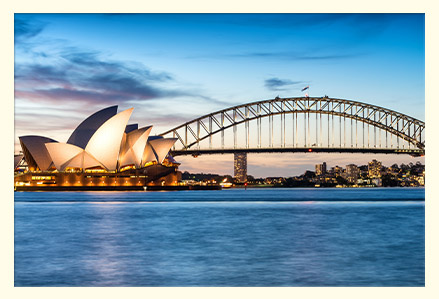 2010's
The first office down under is opened in 2014. Collette opens an office in Sydney, Australia, to help travelers get the best tour experience possible, even on the other side of the world.
In 2018, Collette celebrates its centennial anniversary, 100 years of business, 100 years of exploration, and 100 years of happy travelers.
2018 & Beyond
So much has changed over the years, but the heart and soul of Collette remains the same. Collette will continue to innovate and evolve to provide the best tour experience possible.
100 Days,100 Giveaways
Did you miss our 100 Days, 100 Giveaways contest? Read some of the wonderful entries.
Read Here
One million meals to celebrate 100 years.
Collette Cares is thrilled to announce the launch of our 1 Million Meals Campaign, a new global hunger initiative. Through volunteering, global projects and three strategic, new partnerships, we will provide 1 million meals to those in need throughout the world by 2018, the 100th anniversary of Collette.