There's a reason why people who travel South Africa come back home a little bit different from when they left. Around each corner unfolds a new treasure, a new thing to discover about the world that you didn't know about before, or had only seen in books or on television. South Africa is one of those places that's as wild and primal as it is cultural and civilized. It's an absolutely magnificent place that has become a new obsession for so many travelers. It will become yours too...
Kruger National Park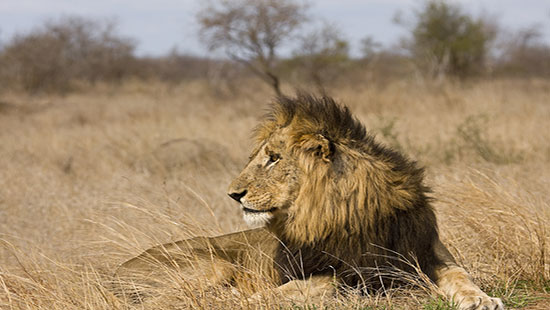 This is the largest game reserve in South Africa! You'll want to take some photos here, but you'll also want to put your camera down and let yourself be present in the moment. There's nothing quite like seeing any one of the "Big 5"- elephant, buffalo, lion, leopard and rhino roaming freely in their natural habitat. You might even see a graceful giraffe, an impala and a zebra on your safari!
Not only are the animals a sight to see, but the landscape is absolutely magnificent. It's one of those places you re-visit in your mind again and again forever.
Knysna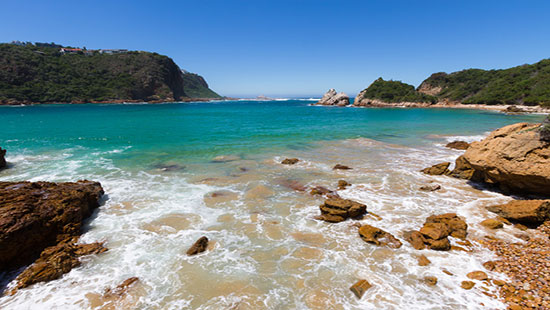 Located at the end of South Africa's Garden Route, this woodsy town is famous for magnificent views and a perfect blend of adventure and relaxation. The main attraction here is the Knysna Heads, the entry to the Knysna lagoon. The Featherbed Nature Reserve is the place to be if you're into flora and fauna. Stop in to the Elephant park and Monkeyland for more animal spotting opportunities.
Cape Town
Cape Town holds a place on many a bucket list. It has plenty of opportunities for adventure with beaches, mountains, gardens and harbors to keep visitors very busy. Gently rotating cable cars climb to the top of Table Mountain, the flat-topped mountain where you can enjoy incredible views of Cape Town and its busy harbor while dining in a cafe and drinking local wine.
Victoria Falls
Magnificent Victoria Falls in Zimbabwe is considered one of the Seven Natural Wonders of the world. While it's not the highest or the widest waterfall on the planet, it's considered to be the biggest due to its combined height and width. You simply have to see it in person to fully appreciate the sheer power of this tremendous sheet of falling water.
No matter if you're in for lounging on the beach, going on a wildlife safari or taking in some mountaintop views, South Africa tour has it all and then some!