Kenya is an extra special place. It has diverse topographical landscapes that make it the perfect destination whether you're into snowy mountains, white sandy beaches or something in between. The capital city of Nairobi is just as fascinating as Kenya's landscapes. It's a modern metropolis, but it also remains unaffected by the hectic pace of modern life. Kenya is also home to incredible wildlife and you'll spend much of your time there trying to catch a glimpse of the magnificent creatures who call it home. With so much to offer, you really can't go wrong with this destination. Here's our list of 5 must sees to help you get started exploring.
Aberdare National Park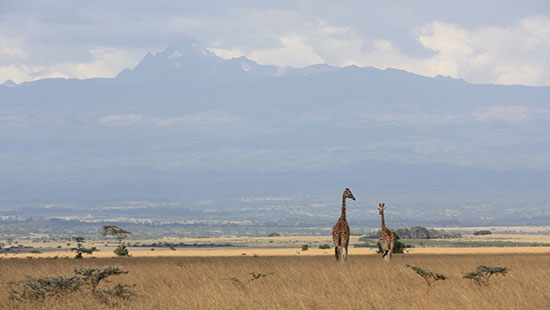 Lush valleys and high mountain peaks enchant visitors of this gorgeous park. Stay in a hotel right on the slope of Mweiga Hill for stunning views of the park and a chance to come face-to-face with the curious giraffes who come to welcome guests to the lodge.
Thomson's Falls in Aberdare National Park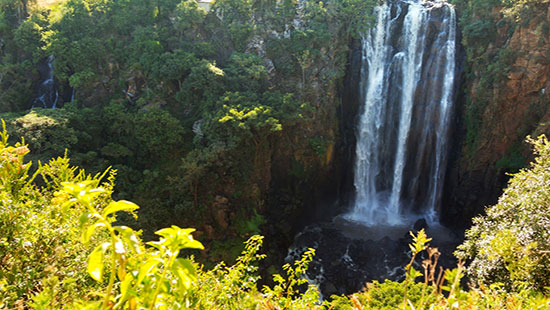 This scenic waterfall is located on the Ewaso Ng'iro river which drains from the Aberdare mountains. You can view the falls from above or follow a trail to the bottom of the ravine. If you head upstream from the falls, you may just get a chance to spot some hippos!
Samburu Reserve and Buffalo Springs Reserve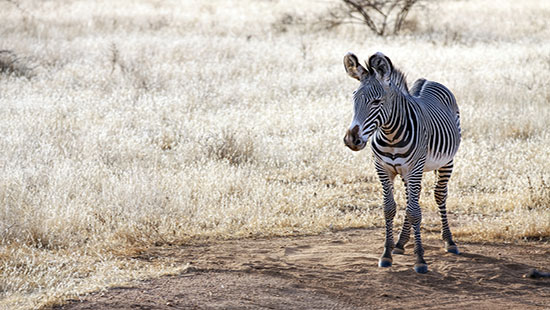 This region is home to Africa's most exotic wildlife such as the reticulated giraffe and Grevy's zebra—two species that can only be found north of the equator. Go on a drive in search of the "big 5" (lions, buffalo, elephants, leopards and rhinos) on an African safari adventure. The semi-arid landscape drives wildlife to the Ewaso Ng'iro River which cuts through the parks and provides the best chance to see many different species of wildlife.
Feed the Giraffes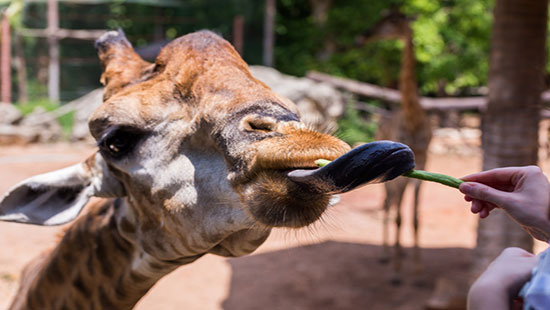 Get up close and personal to feed the endangered Rothschild giraffes from a raised platform at the Giraffe Sanctuary. You'll fall madly in love with these majestic and gentle giants. Sorry, they're not up for adoption. They're way too hard to bring home on the plane.
Visit a Masai Village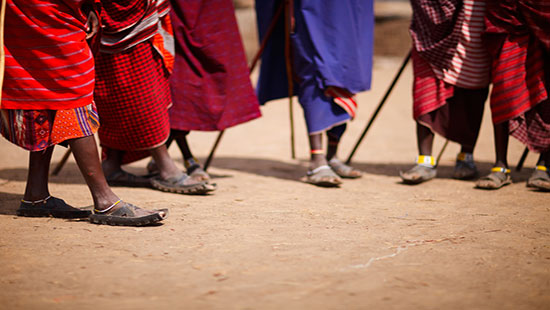 Enjoy some time rubbing elbows with the locals by visiting a Masai village and staying for a traditional bush dinner consisting of a broad range of meats, poultry, fish and vegetables that are sourced locally and cooked on-site. You can also see a Masai dance performance while you enjoy your meal.
Kenya deserves a spot on everyone's must see list. Traveling there from January to March instead of during the summer is a great opportunity. You can still enjoy all that Kenya has to offer while experiencing fewer crowds as well as temperate and relatively dry weather.