Wild. Untamed. Vast. Free. The Australian Outback is often thought of by visitors – and even some Aussie natives – as an unforgiving place where only the strong survive. And while it's true that only certain flora and fauna thrive in its often extreme climate, this fascinating region of Australia is actually brimming with life and tranquil beauty. Covering 2.5 million square miles of Australia, there's much to see, do and explore. To help you visually map out the Outback or "the bush," we've done a deeper dive into some of the destinations you'll get to experience while on an Australian Outback tour with us.
Alice Springs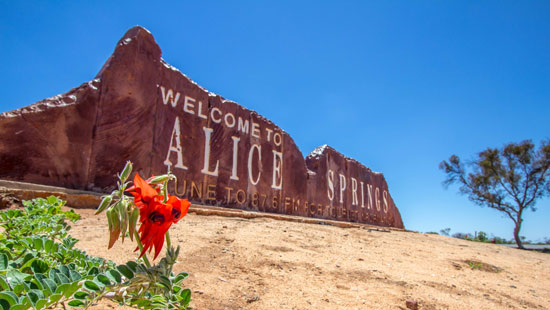 Found in the "Red Centre" of the Outback, Alice Springs or simply "Alice" as the locals call it sits in the middle of Australia. When starting out on an adventure through the Outback, most travelers start in Alice Springs. While here, you'll see the sunbaked deserts sands, red rock mountain ranges and Aboriginal sites that the Outback is known for. As the city is quite remote and access to local hospitals in the bush isn't always convenient, those who live in the Outback rely on the Royal Flying Doctor Service, an aeromedical organization that offers 24/7 emergency service and primary health care.
Ayers Rock (Uluri)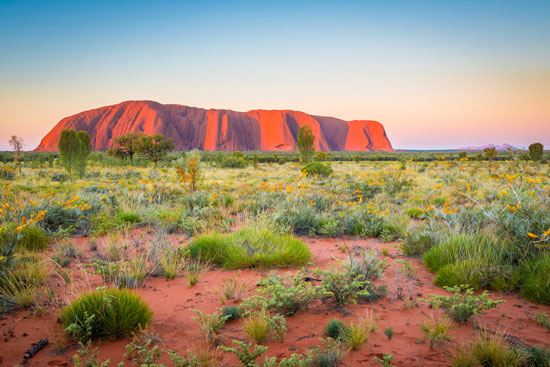 Located 208 miles southwest of Alice Springs, Uluru is one of Australia's most recognizable natural landmarks. At 2,381 feet above sea level, this monolith of red sandstone is a remarkable sight. So how did the Uluru come to be? Geologists say that these imposing rocks, and the sandstone domes known as Kata Tjuta, were created through the process of upheaval and erosion. Every year, more and more people make the expedition to see the sunset on Ayers Rock – watching the sky as shades of lavender, gold and dusky blue slip below the sandstone.
Kakadu National Park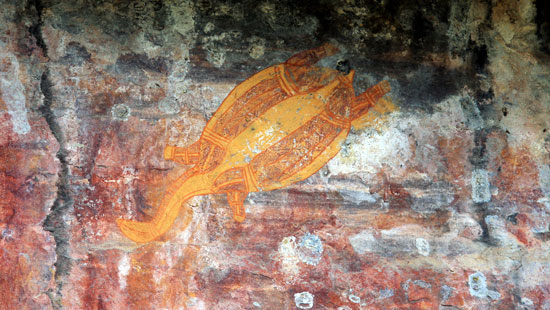 This protected area and UNESCO World Heritage site in the Northern Territory of Australia is about 100 miles east of Darwin. It is the largest national park in Australia covering 7,646 square miles – roughly half the size of Switzerland. It's said that Kakadu's ancient rock formations span more than two billion years of geological history. On several portions of rock, you'll find ancient Aboriginal rock art depicting stories and ancient tales.
We've only scratched the surface of the wonders found within the Outback. Curious to discover even more? On our Australia and New Zealand tours, you'll get immersed in the sights, sounds and culture of the bush. Start your adventure now.