Jordan is a destination of mesmerizing beauty and contrasts. Bordering on the Red and Arabian Seas, visitors can enjoy some romantic beach time, an exhilarating horseback ride along the sandy shores or perhaps relaxing in one of the many spas located near the waters. Whatever it is you might be looking for, Jordan's history, culture and people are happy to make it as pleasant a stay for you as possible.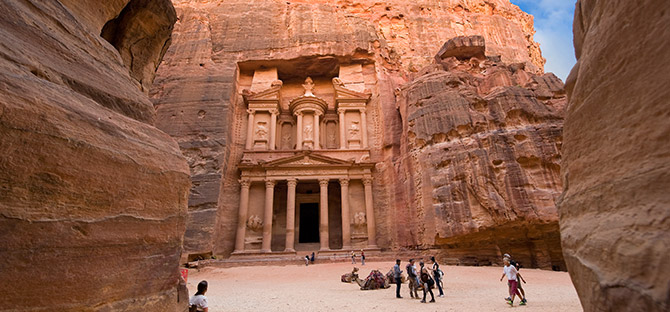 Jordan Extension
Explore more of this amazing region. Extend your adventure with a 4-night Jordan Extension. Tour the incredible stone-carved city of Petra. Experience the desert life of the Bedouin people in Wadi Rum. Visit historic sites such as Madaba, Mt. Nebo and Jerash, the "Pompeii of the East."
View Israel tours that offer this extension View Tours
View Treasures of Egypt with Jordan extension View Tours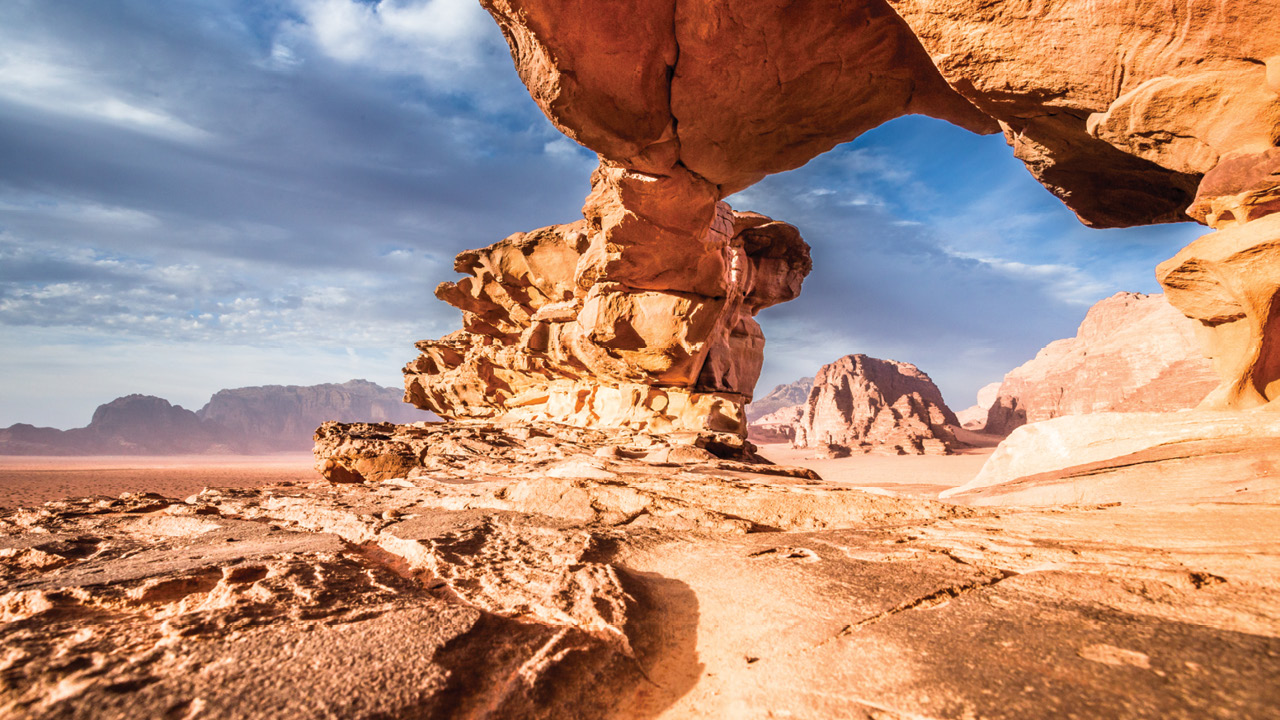 Wadi Rum:
The Wadi Rum consists of 74,200 hectares/286 square miles of desert that represent millions of years of ongoing landscape evolution. There is proof of human occupation dating back over 12,000 years in petroglyphs, inscriptions, and archaeological sites. Because of this it is considered both a natural and cultural wonder. It consists of narrow gorges, natural arches, towering cliffs, ramps, and massive landslides and caverns.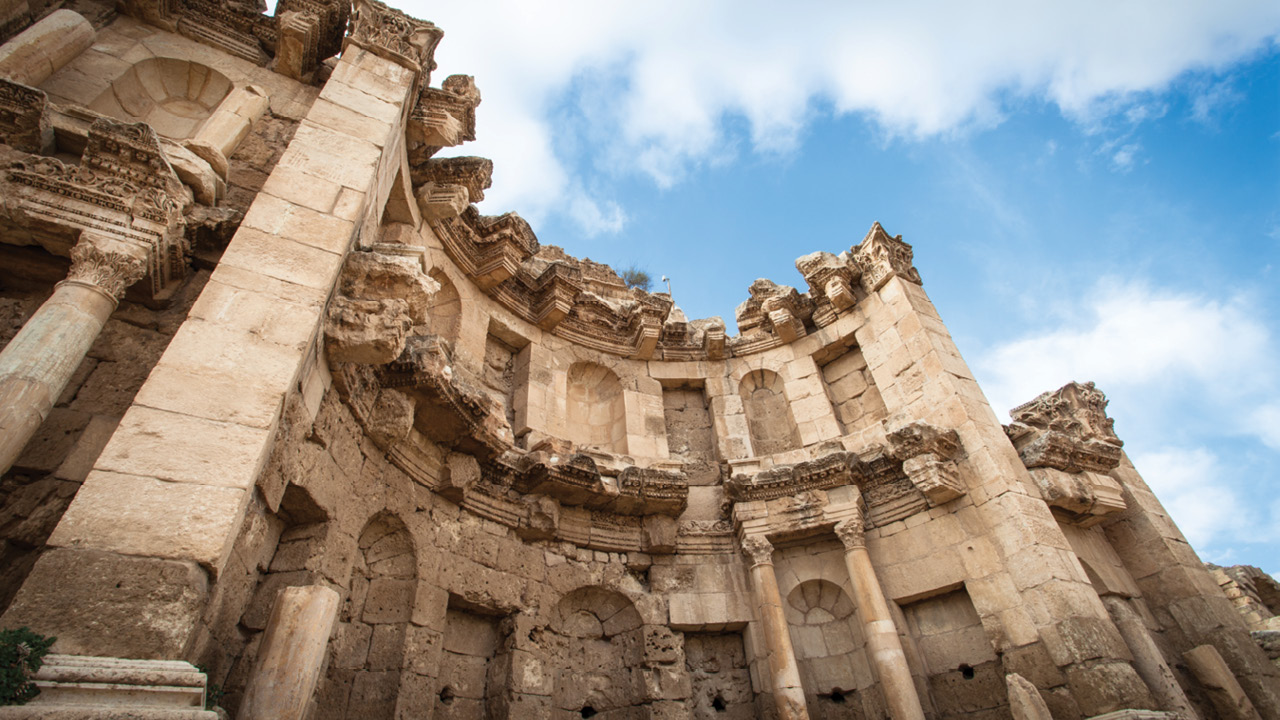 Amman:
It is both the modern and ancient capital of Jordan. There is an intriguing blend of modern buildings with the remnants of ancient civilians. This is one of the oldest continuously inhabited cities in the world. It was also referred to as Rabbath-Ammon in the Old Testament and the "city of waters."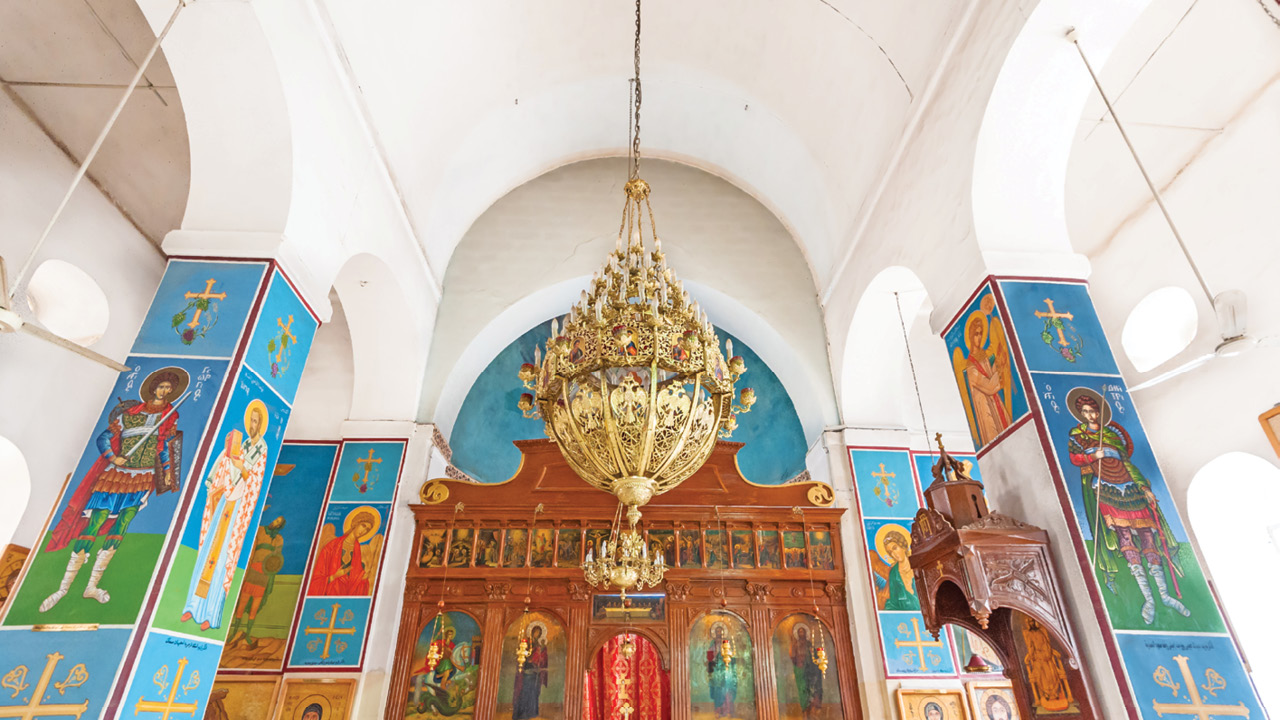 The Church of St. George:
Visit the Church of St. George to see the famous Byzantine mosaic map, known to be one of the oldest in existence. The map is extraordinarily significant as it represents the oldest map of Palestine and provides many historical insights into the area. It depicts all of the major biblical sites in the Middle East ranging from Egypt to Palestine.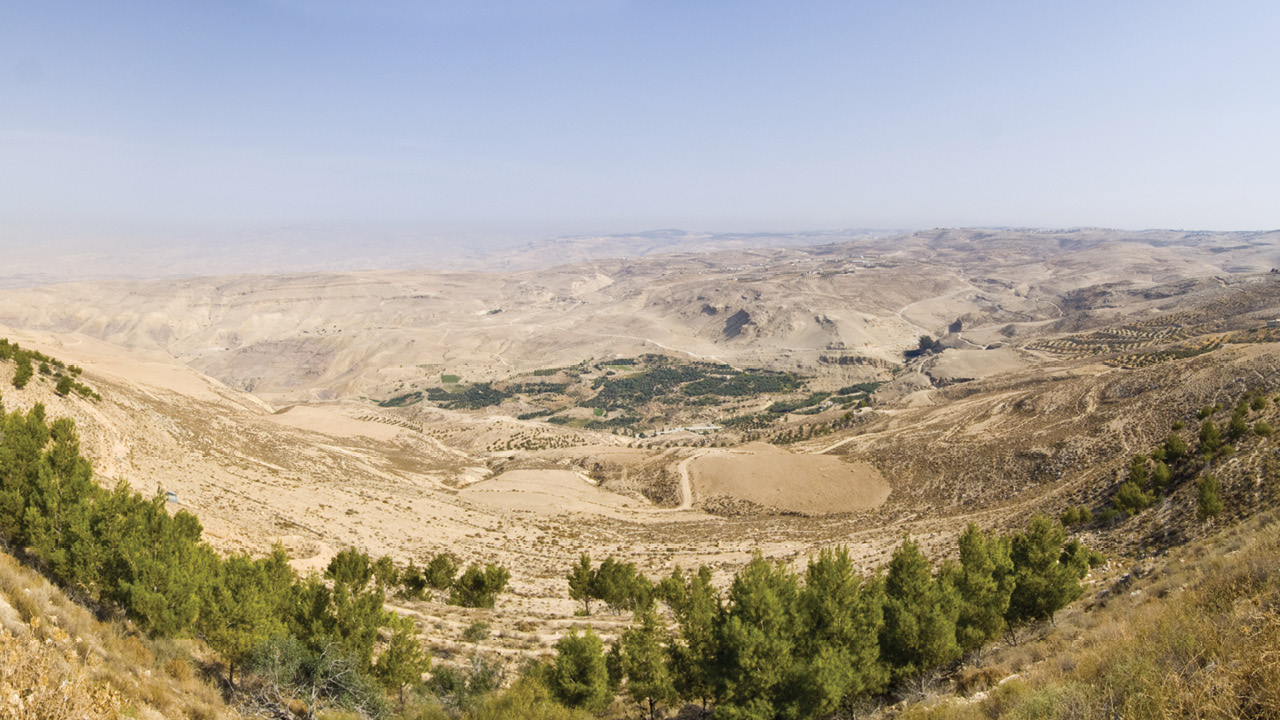 Mt. Nebo:
Mentioned in the bible as the place where Moses was granted a view of the Promised Land, the view from Mt. Nebo offers a panorama of the Holy Land and the River Jordan. On a clear day, Jerusalem can be seen from there as well.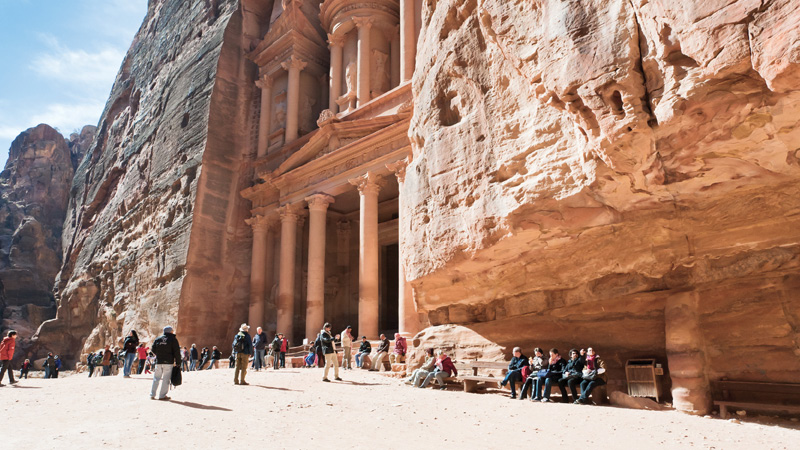 Petra:
Petra, known as Raqmu to the ancient Nabataeans, was empty and in near ruin for centuries. Unknown to the West until 1918, it was literally carved into the red, pink, white, and sandstone cliff faces. Petra (a true wonder of the world) was once a thriving trading centre. Explore the breathtaking city and learn about its importance to the ancient trade routes.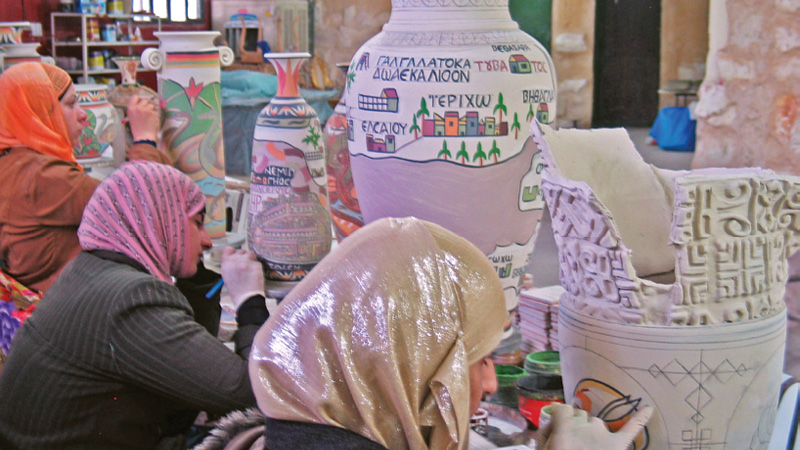 Visit a mosaic school:
Visit a local mosaic school to learn about the history of this ancient form of art. Pay attention in class because you'll get a chance to create your own wonderful piece of art you're sure to treasure forever.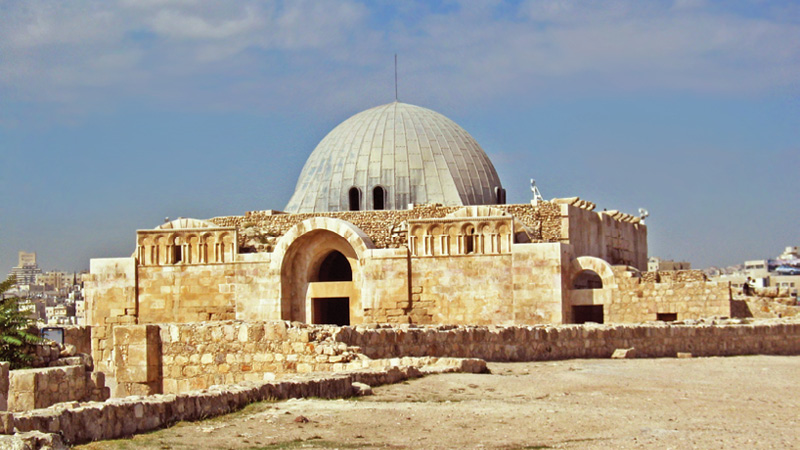 Pompeii of the East:
Explore what is referred to as the "Pompeii of the East" and step back in time. Explore the ruins of columned streets, hilltop temples, public squares and plazas that have been carefully uncovered by archaeologists. There is evidence that Amman was occupied as long ago as the Neolithic age over 6,500 years ago.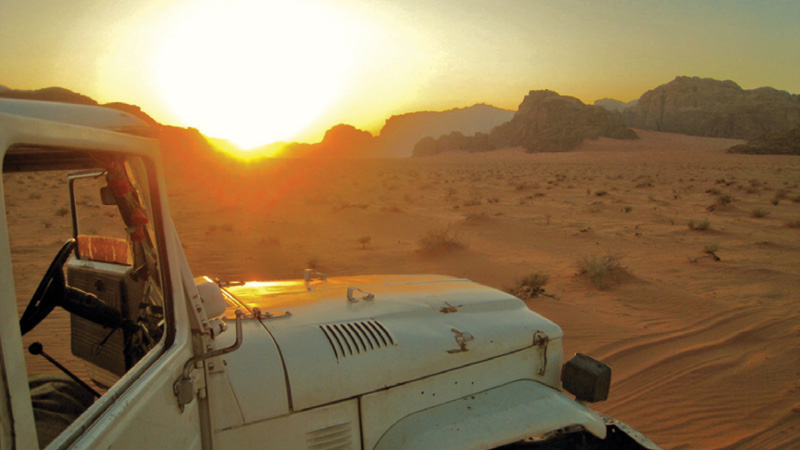 Experience the desert:
Wadi Rum is the huge desert where Lawrence of Arabia was filmed. Spend some time there and experience desert life and learn the story of the Bedouin people who have survived for generations in the unspoiled desert.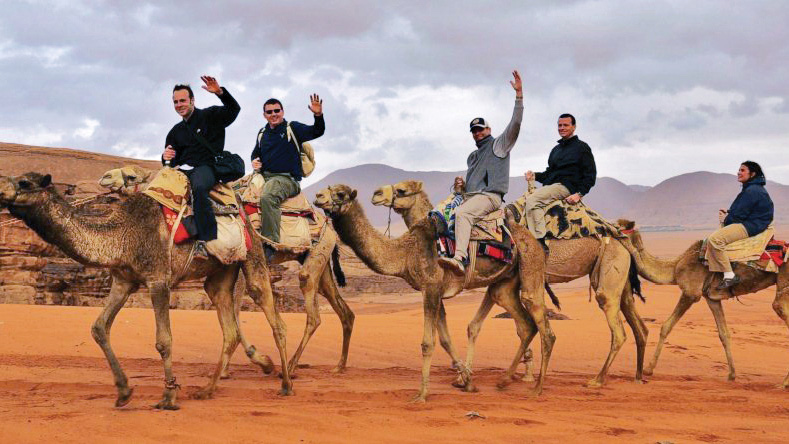 As you prepare to explore Jordan, enjoy a casual dress style that is neat and tidy and be sure to pack comfortable walking shoes. Please dress conservatively and avoid wearing shorts and sleeveless shirts.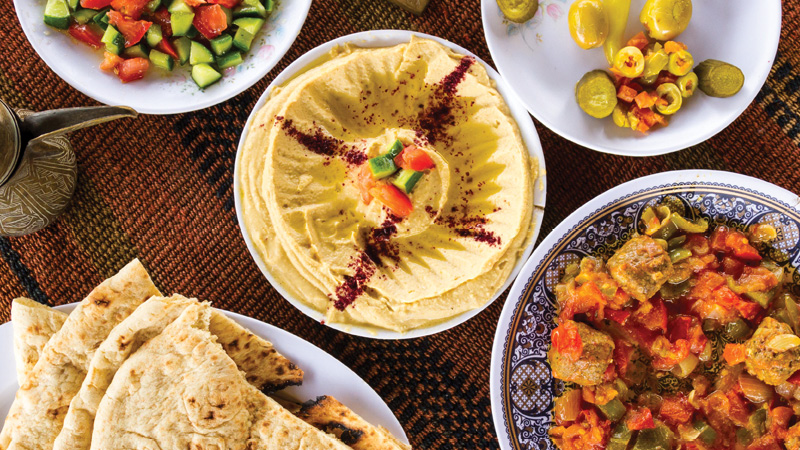 The food in Jordan has culinary influences from the Middle East, North Africa, Persia and the Mediterranean. You'll enjoy foods like bread, rice, lamb, olives, tahini, yogurt, olive oil, pickles and onions along with herbs like sage and mint.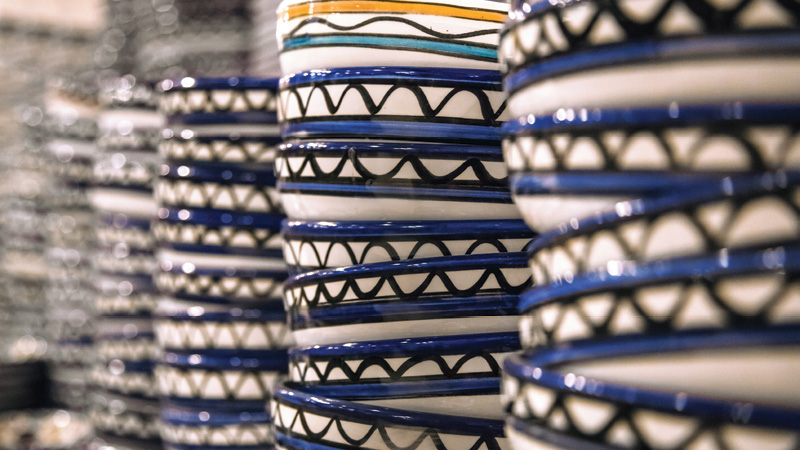 Popular souvenirs to bring home from Jordan include silver jewellery, hand painted pottery, products from the Dead Sea, spices and mosaic work.
Brochures that Feature Our Jordan Tours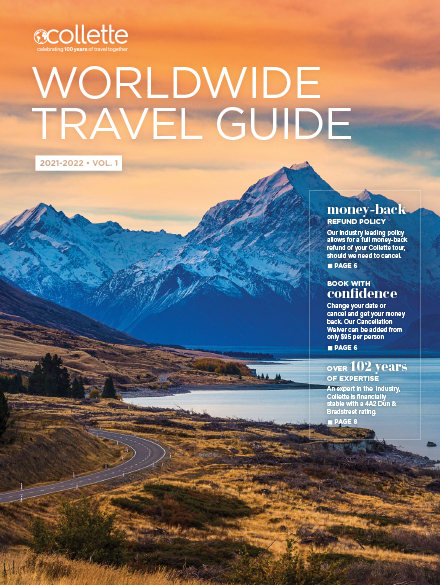 Worldwide Travel Guide
Your next big adventure starts here. Dive into our complete collection of worldwide travel experiences. Find seven continents in a single stunning book.