Lose yourself in Central Europe's "Land of Stories." It has many beautifully preserved sites from several eras. Its whimsical capital city of Prague is known as "the City of a Hundred Spires" and is a spectacular sight. The city has drawn artists and composers looking for inspiration for centuries. Whilst here be sure to sample its beer. After all, it's said to have almost as many kinds of Pilsner beer as it has bars and restaurants!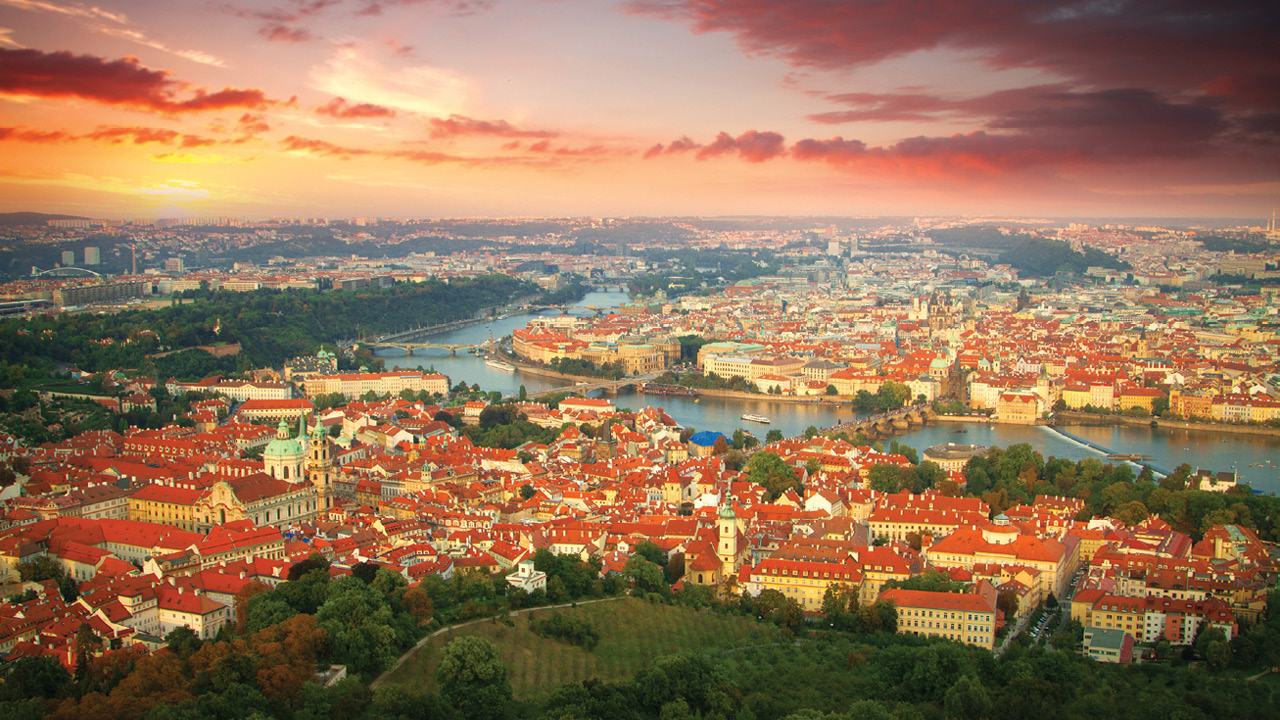 Prague:
Prague is the capital of the Czech Republic, and one of the most beautiful cities in the world. It has many beautifully preserved sites from several eras and its historic centre is a UNESCO World Heritage site. It was the capital of the Holy Roman Empire, a centre of the Austro-Hungarian Empire, and was the site of the Velvet Revolution in 1989, when citizens peacefully took Czechoslovakia back from the Communists.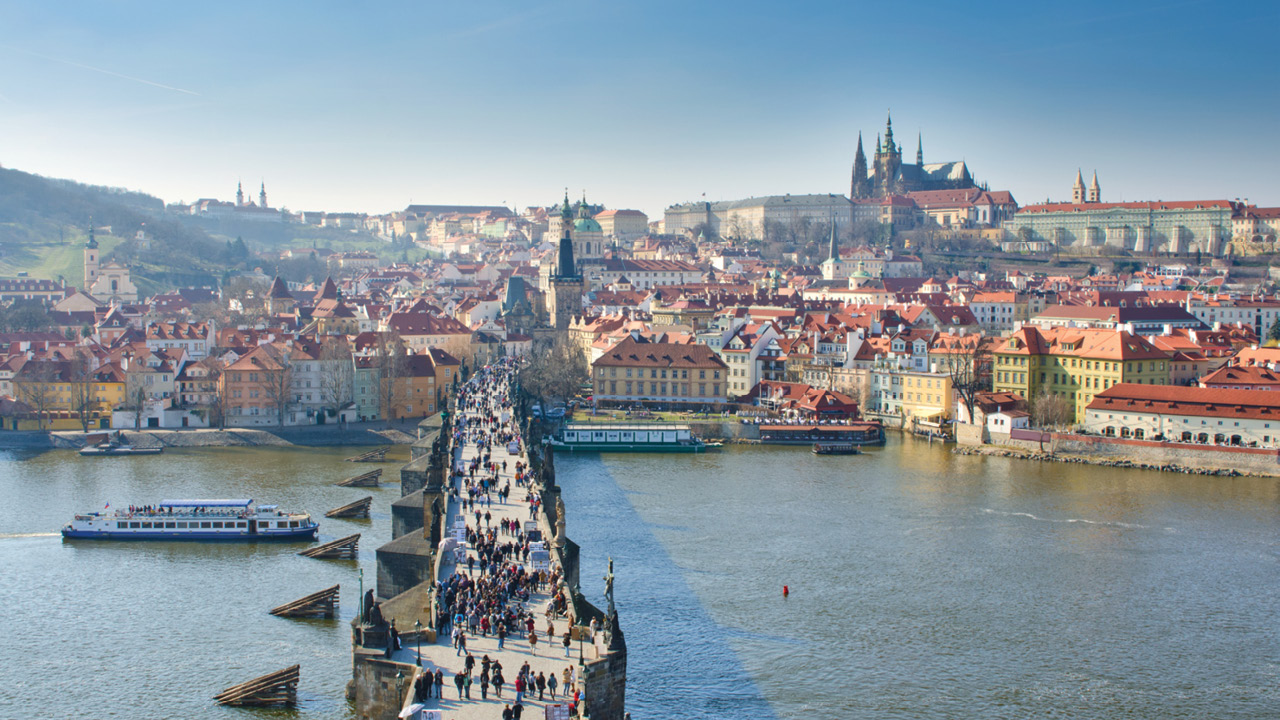 Charles Bridge:
This bridge connects Prague's Old Town and Lesser Town. It is a stone gothic bridge that was originally named the Stone Bridge. It is said that egg yolks were mixed into the mortar to strengthen construction. On each end of the bridge there is a tower that you can climb for an amazing overhead view of the bridge and of Prague.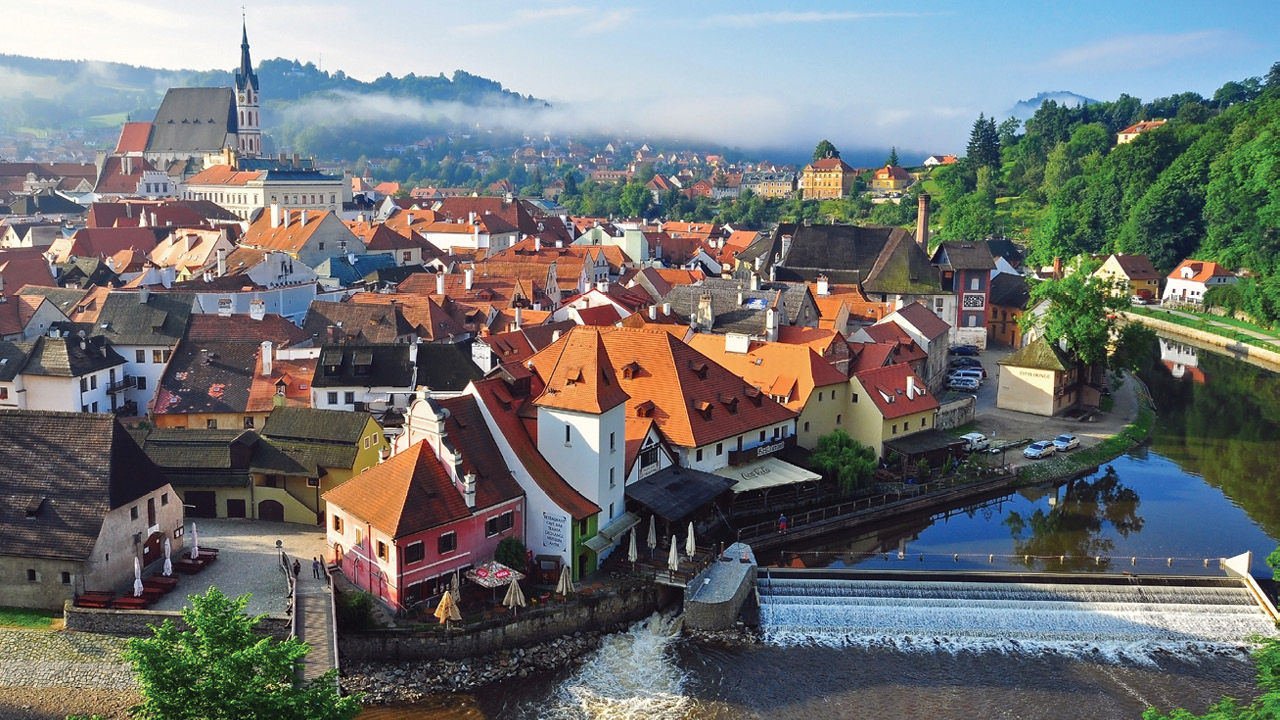 Medieval Cities:
The Czech Republic was never bombed during any war so all of the towns and villages are full of history and are glimpses of what Europe might have been. Cesky Krumlov is called the Medieval City. Its main highlight is the castle and a great place to experience a traditional Czech festival. The ancient silver mining town of Kutna Hora is a historically significant town and its centre is part of UNESCO.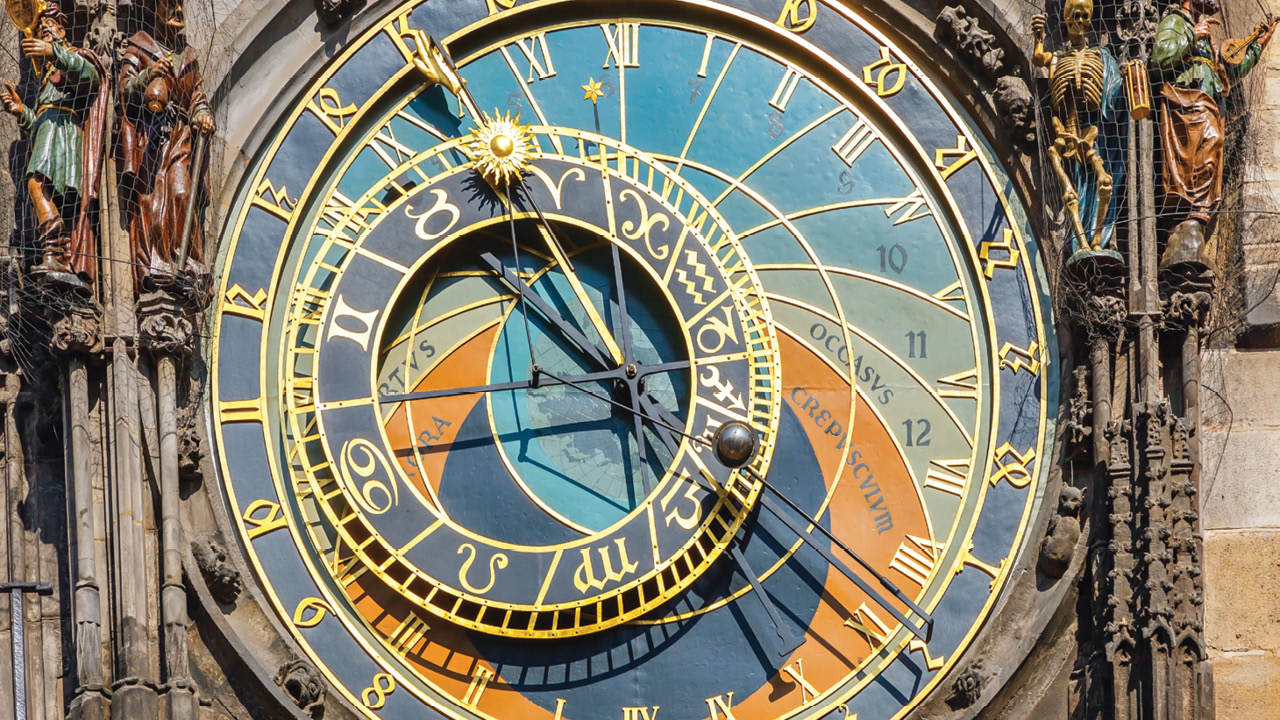 Prague Old Town Square:
It started as the central marketplace for Prague and still is the heart of Prague. Over time the buildings built around the market each had their own story of wealthy merchants and political intrigue. In the middle of town every hour visitors gather from all over to watch the mechanical performance of the astronomical clock that is like no other instrument in the world.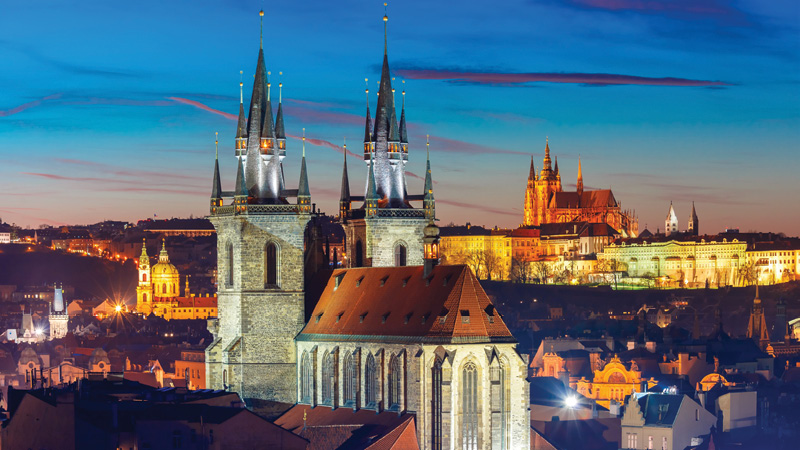 St. Vitus Castle (it's a castle and a cathedral):
This grand castle can be seen from wherever you are in the city and is one of the nation's top tourist attractions. Taking six centuries to complete, it is now the spiritual symbol of the Czech state. Ironically, only 2% of citizens practice religion so the cathedral remains mostly unused for religious service. It is both a castle and cathedral.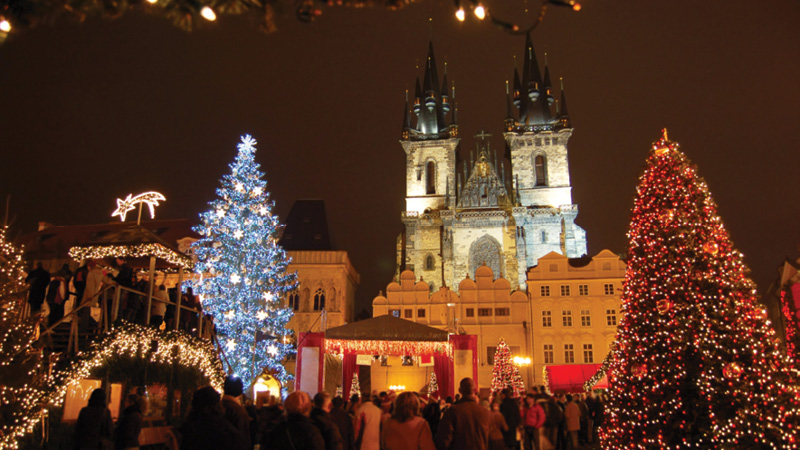 Christmas Markets:
The Old Town Square is home to the famous Christmas markets - the most magical time of year in a magical location. The Christmas tree and the many booths are lit up around the town. You can enjoy music, food, and drinks whilst completing your unique Christmas shopping or just enjoying the scenery.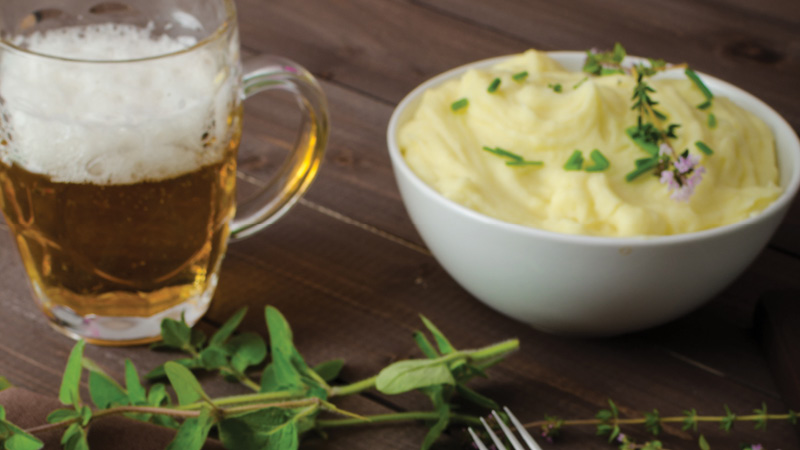 Beer:
They have the highest beer consumption per capita in the world, and it has been brewed here since as far back as 992 AD. Beer is cheaper than bottled water and is enjoyed with every meal. Traditional bars only sell one brand of beer and they keep serving you until you tell them to stop.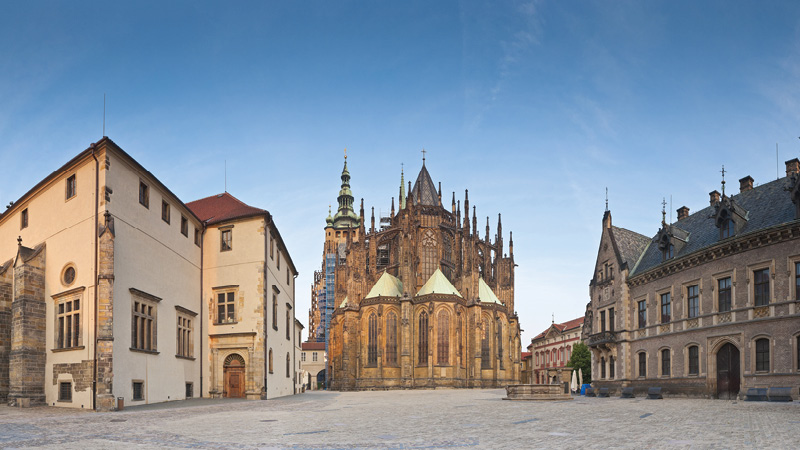 Hradcany Castle:
Prague Castle, in the Hradcany district, is the largest ancient castle in the world. It began as the Church of the Virgin Mary in 870 A.D., and soon was surrounded by a convent, a basilica, St. Vitus Cathedral, a 12th-century palace, and finally with defensive walls, turrets, and government offices. It has been used continuously as a seat of government longer than any other place in the world.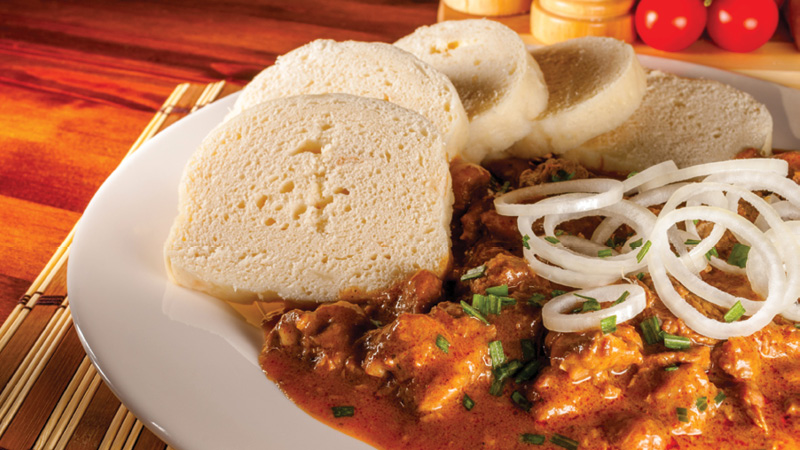 Traditional Czech food pairs perfectly with flavorful Czech beer and when tipping your server, it is polite to hand it to them and thank them personally.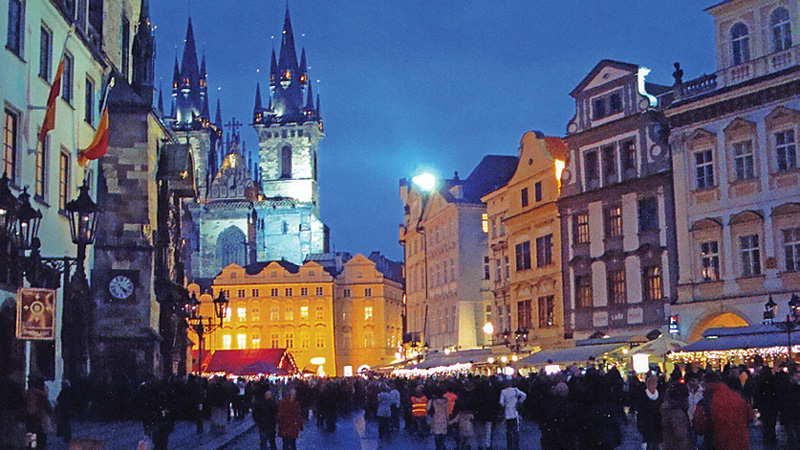 Prague Winter Festival makes visiting the Czech Republic in the off season a must!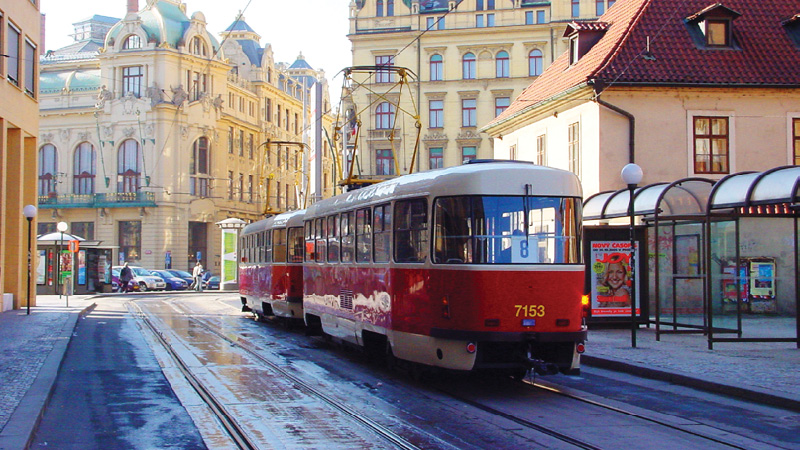 Public transport is excellent in Prague. You can choose from tram, bus or metro.
Featured Tours to Czech Republic
Brochures that Feature Our Czech Republic Tours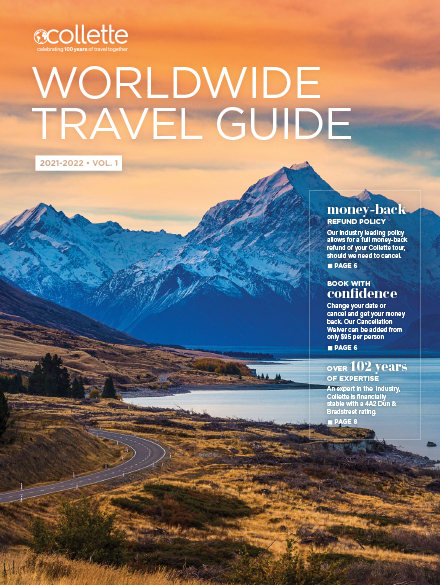 Worldwide Travel Guide
Your next big adventure starts here. Dive into our complete collection of worldwide travel experiences. Find seven continents in a single stunning book.