Iceland always makes for a spectacular experience. From the Northern Lights to the epic glaciers each turn of your journey brings unforgettable memories of the sights, sounds and flavours. Settled over a thousand years ago by the Vikings, this island sits along the mid-Atlantic ridge in the North Atlantic Ocean and has a culture deeply rooted in its ancient heritage. Pristine nature forms and stark landscapes are just the beginning. Icelandic art and culture, which draws from the ancient Sagas, continues to surprise visitors. It is a fascinating country that is sure to capture your heart.
Explore More
What does Luciana love most about Iceland?
Hear our Tour Manager Luciana talk about the beauty of her favourite place in Iceland – Jökulsárlón Glacial Lagoon. This lagoon is a place of unearthly beauty, were the bright blues, stark whites, and volcanic blacks of the floating glaciers show you a natural beauty found nowhere else on earth.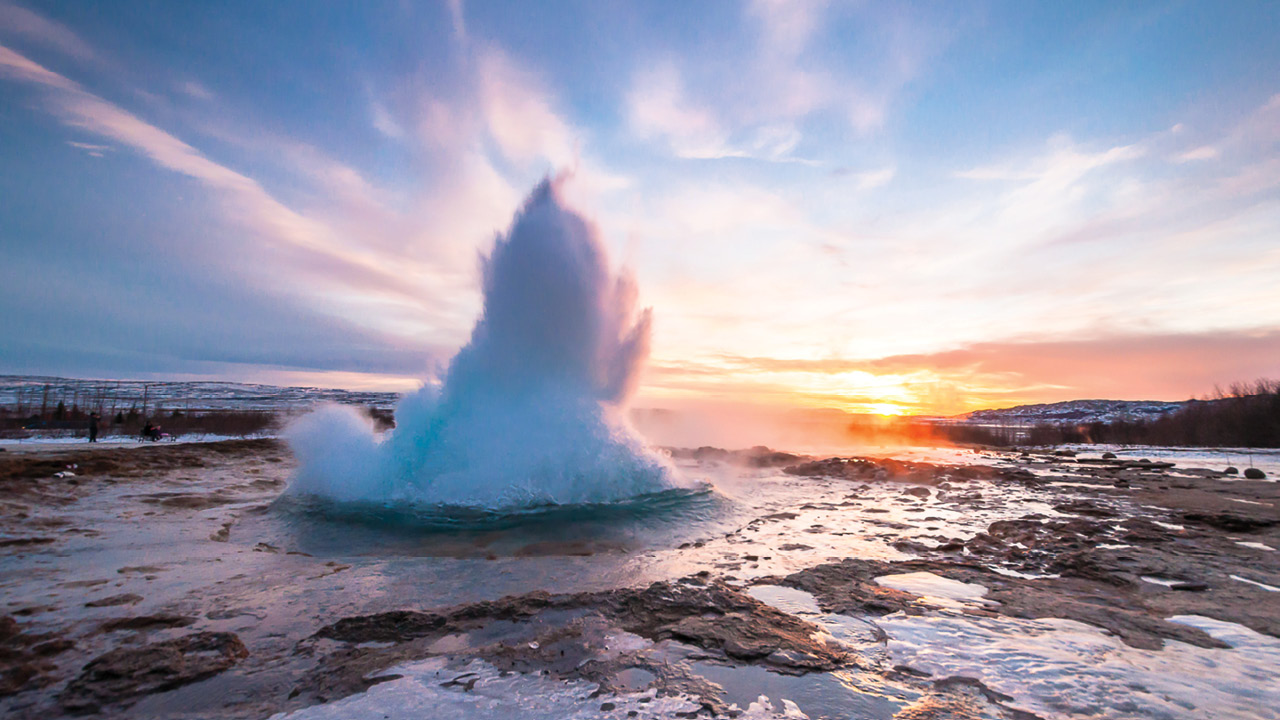 Golden Circle:
This driving route encompasses many of Iceland's most renowned natural wonders, including Thingvellir National Park, the nation's most historic area. Icelanders gathered here in A.D. 930 and established one of the world's first parliaments. Also this is one of the globe's most geologically significant landscapes. It marks the point where the North American and Eurasian tectonic plates meet.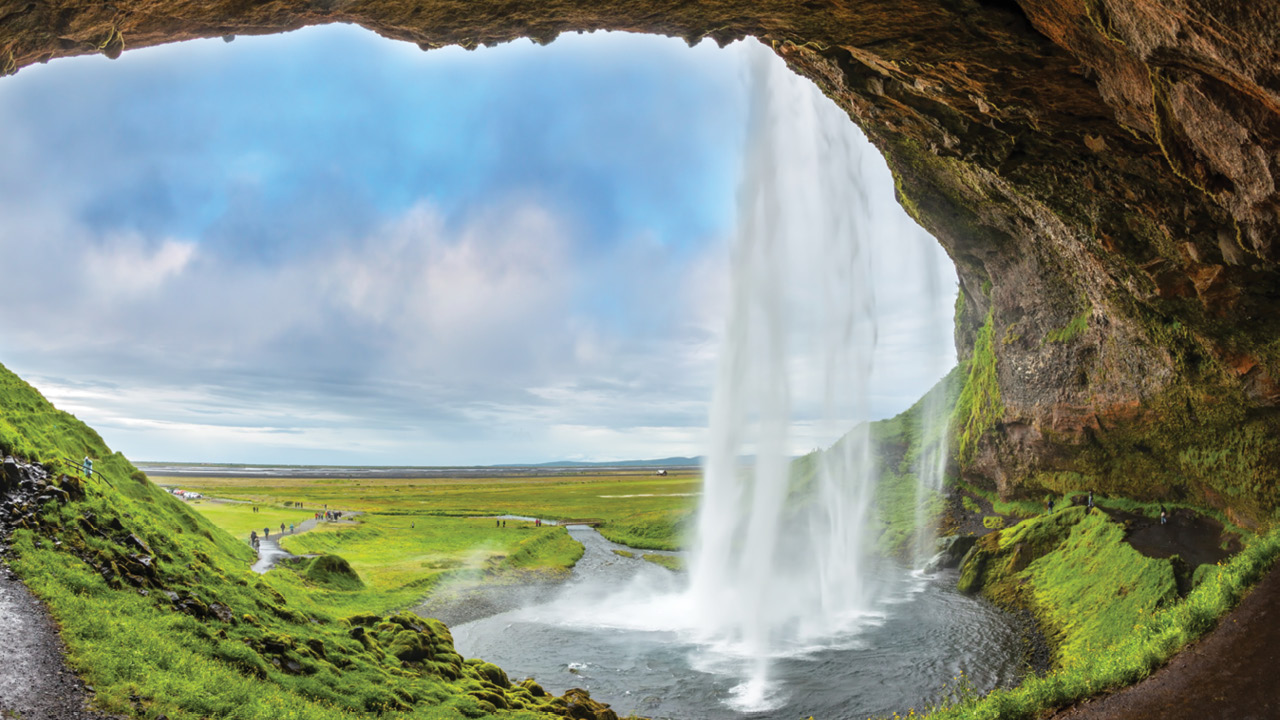 Seljalandsfoss Waterfall:
This beautiful cascade is one of Iceland's most famous and picturesque waterfalls. It is an impressive sight where water falls from a sheer cliff plunging 210 feet below. What makes it even more unique is that you can see it from all sides. That's right - have your raincoat ready as you venture behind the falls and travel along a picture- perfect walkway. You'll not only see but also feel the power of this natural treasure.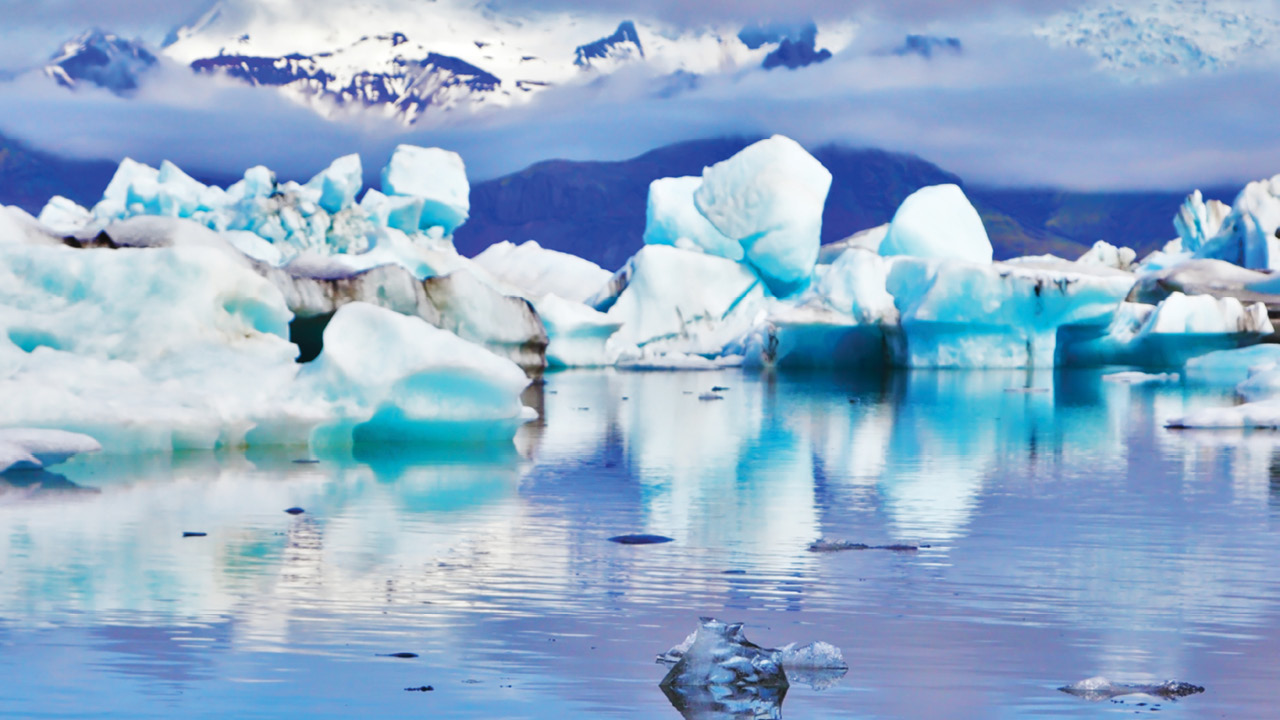 Vatnajökull National Park:
This is home to the magnificent Vatnajokull Glacier, the largest in Iceland and in fact, the largest glacier mass in all of Europe. Underneath this huge ice cap that covers 8% of the island lies several active volcanoes. It is a fascinating place where the powerful interchange of volcanoes and glaciers or fire and ice are continually at odds.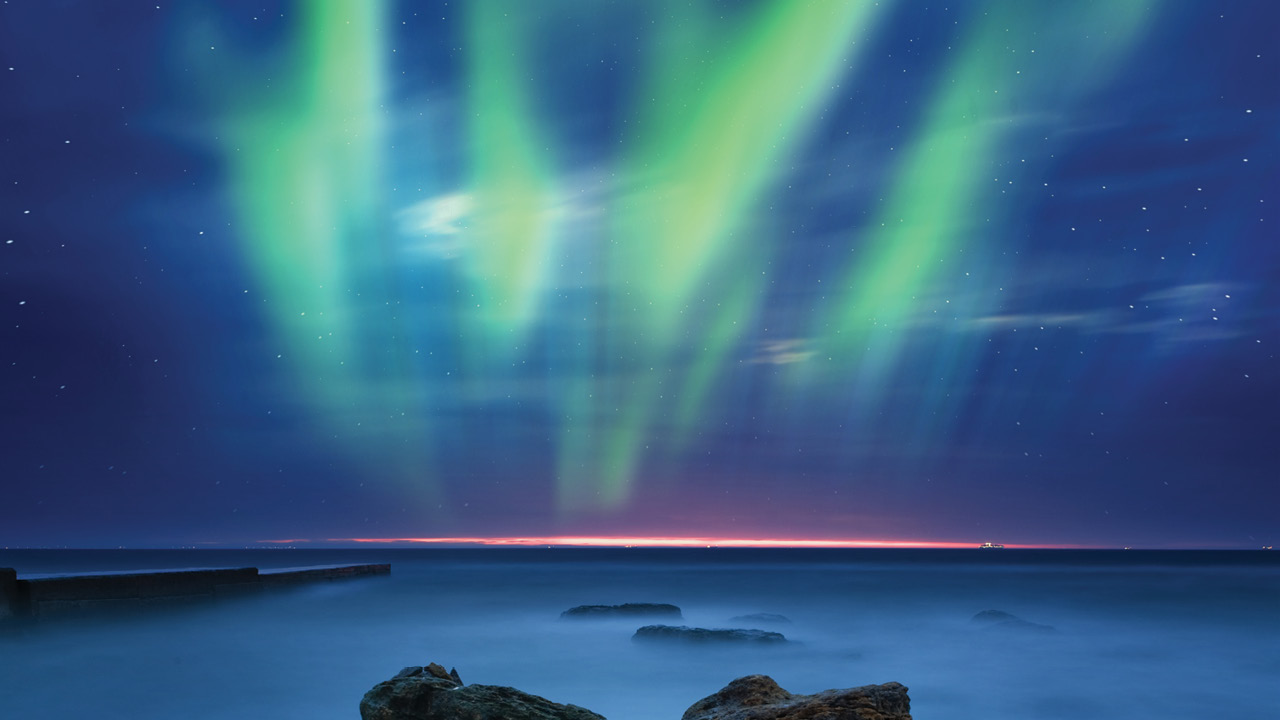 Aurora Borealis:
Each year, during the winter months, the magical but elusive northern lights (aurora borealis) appear. This natural phenomenon is the product of collisions between electrically charged particles from the sun that enter the earth's atmosphere; the results are spectacular! Streaks of colourful light appear across the sky. This light show is truly dazzling and worth the pursuit.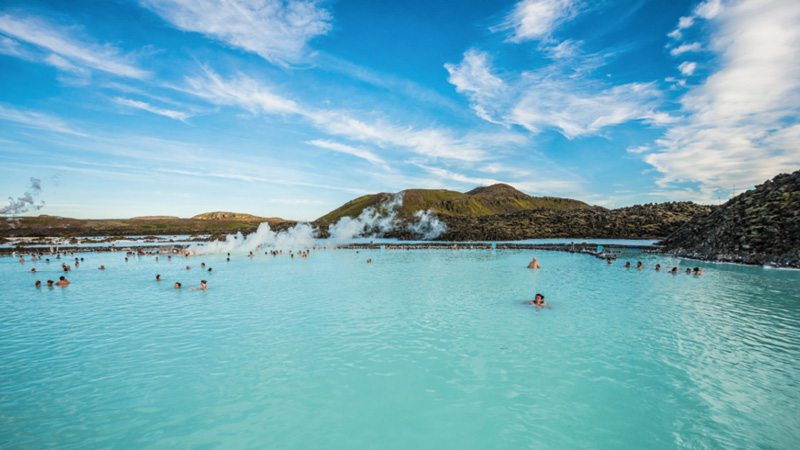 Blue Lagoon:
On the Reykjanes Peninsula, known for its rugged landscape, lava fields, and hot springs, sits the famous Blue Lagoon. Formed during the operation of a nearby geothermal power plant, it is a place where science harmonizes with nature. The waters are renowned for their healing properties. Visitors dip in the pleasantly warm, mineral-rich waters located in the middle of a dramatic lava field in the hopes of leaving with a youthful glow.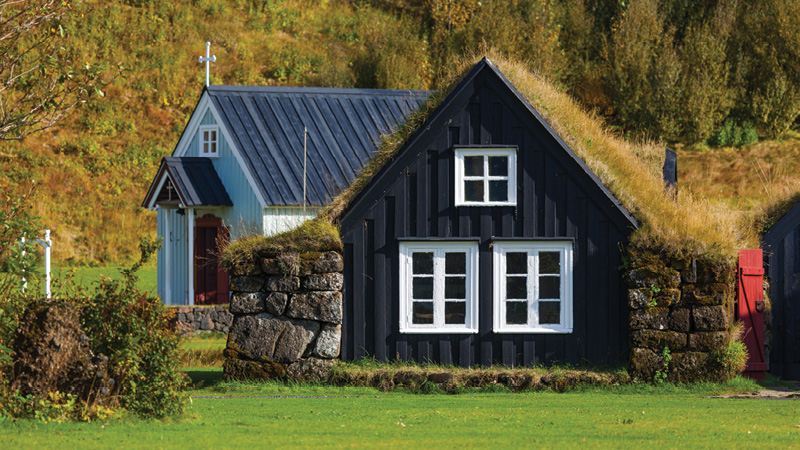 Skogar Folk Museum:
The museum's founder Thordur Tomasson started this museum with his personal collection of artifacts back in 1949. It has grown tremendously under his direction. Today you will find an extensive collection of tools, handicrafts, books, manuscripts, and documents. And on the grounds there is a substantial open-air museum with many traditional Icelandic buildings including a chapel and schoolhouse.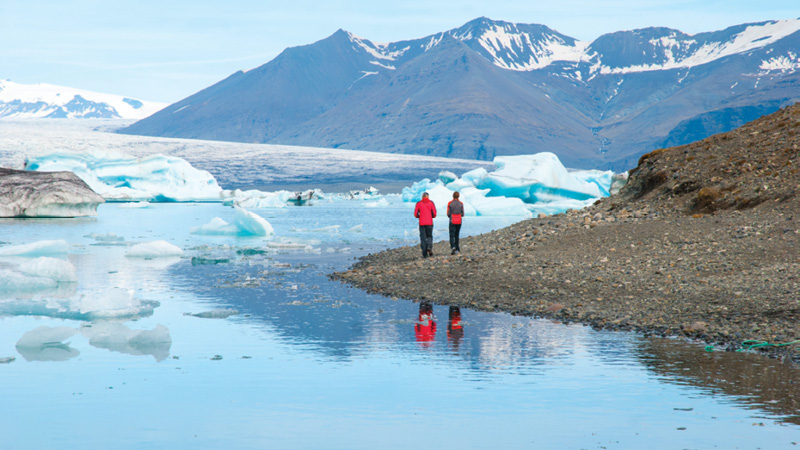 Cruise Jökulsárlón Lagoon:
This glacial lagoon is famous for its countless icebergs. The lagoon is fed from the melting waters of the massive Vatnajökull glacier. It is an incredible experience to board a small boat and venture out in the tranquil waters to get up close to these mighty chunks of ice whilst surrounded by immense beauty. On your adventure, you may even get the opportunity to taste the 1,000 year old glacial ice.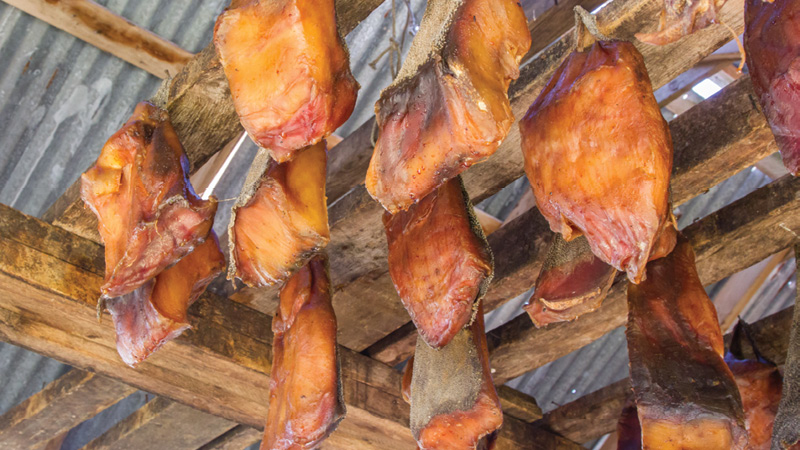 Hakare:
This Icelandic delicacy made from shark meat offers a unique window into Icelandic culture. For over 400 years, the people of Iceland have hunted the Greenland shark. The locals cure and hang the meat to dry for 4 to 5 months producing this delicacy known as "hakare." Take the opportunity to learn the process and give it a try! It is sure to be like nothing you have ever tried before. Eating it is considered a sign of hardiness among the locals.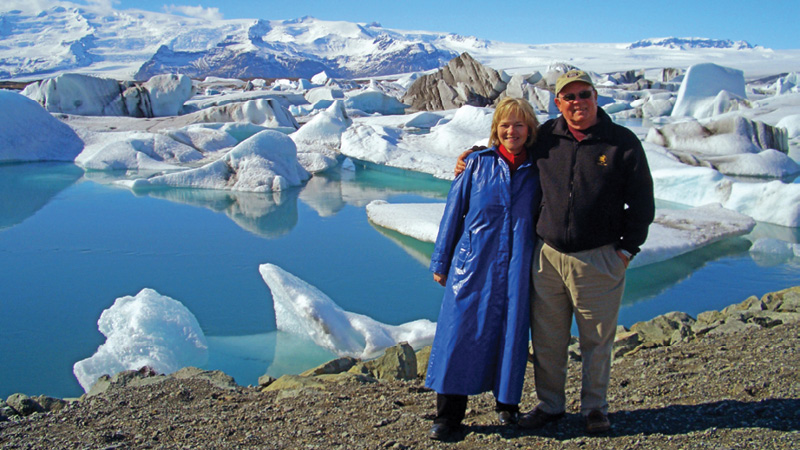 No fancy clothes required. Dress casual, comfortable and most importantly, in layers. The weather can change at any moment. Wind and rain are common, so I suggest packing waterproof clothes and shoes, and bringing a hooded windbreaker and an umbrella.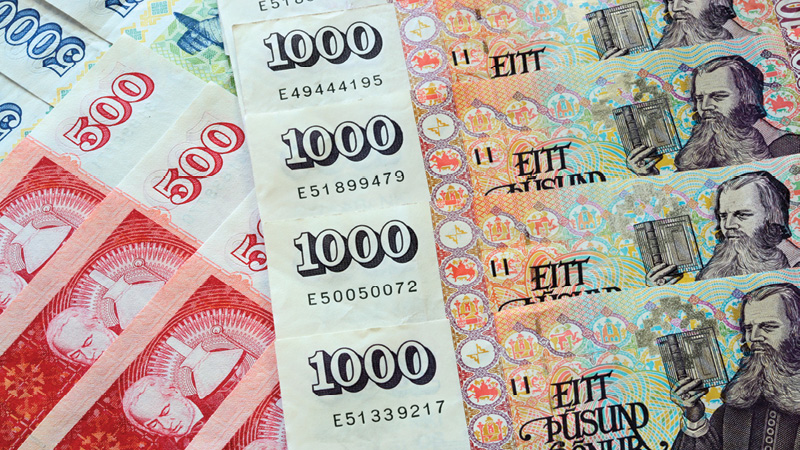 There is a rumor out there that it is illegal or rude to tip in Iceland, but this is simply not true. Gratuities are appreciated and accepted, but not absolutely necessary. Icelanders do not count on tips as part of their income since they are paid a fair wage and service charges are included in your bill. However, everyone likes to be thanked for a job well done and this is as true in Iceland as it is in other parts of the world.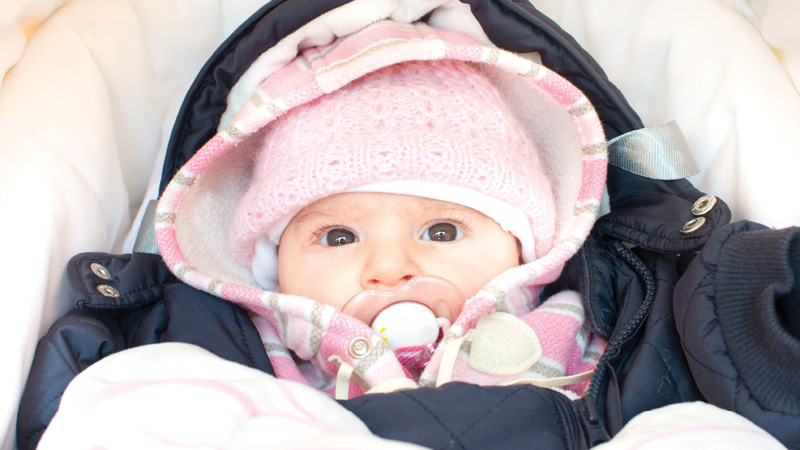 You may find yourself wondering, is that an abandoned baby carriage, with a baby inside!? Relax, no worries, the parents are just inside dining. Yes that is right, it is Icelandic culture to leave the baby outside a café or restaurant. No need to alert the authorities, the baby is safe, and it is a common practice.
Featured Tours to Iceland
See Our Travellers On Tour
Brochures that Feature Our Iceland Tours