Imagine combining the magnificent sights of Machu Picchu and the Sacred Valley of the Incas with La Paz and the Uyuni Salt Flats in Bolivia into one mind-blowing tour. I recently went on Collette's new tour, Cultures of Peru and Bolivia, and I have to tell you that it was absolutely incredible. I'm so excited for our guests to experience this amazing adventure. Here are a few of my favourite parts of Travelling Peru and Bolivia.
Quechua Misminay Community
Our visit with the Quechua Misminay Commuinty to spend some time with the welcoming locals in Peru was fantastic. We got to participate in small workshops to learn traditional methods of growing, harvesting and weaving. We learned dances, listened to music and devoured the home-hosted lunch made just for us so that we could sample local specialities.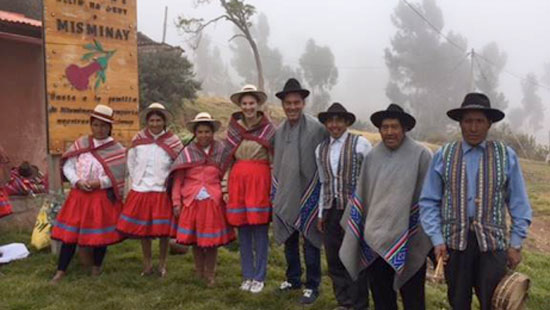 Paso horse show and lunch on a private hacienda
Paso horse shows have been declared a Cultural Heritage of Peru and it's easy to see why. It's a tremendously impressive and regal performance. The beautiful and elegant dancers and magnificent animals combined with wonderful music had me captivated. We also enjoyed a farm-to-table lunch on the charming and hospitable grounds of the hacienda.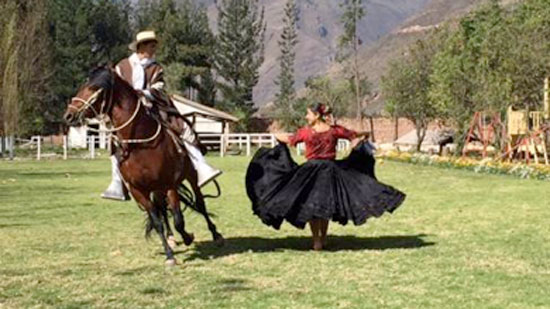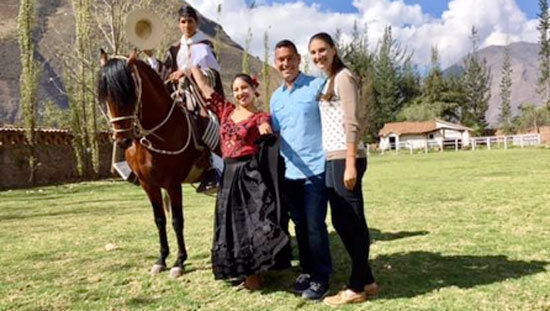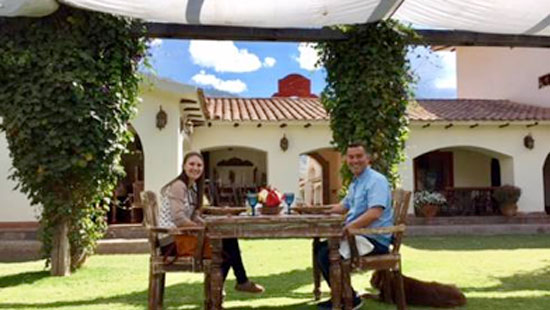 Sun Island (the birthplace of the Inca) on Lake Titicaca
We boarded a catamaran and headed out to the sacred birthplace of the Inca Empire called Isla del Sol (Sun Island) in Bolivia. The Titicaca region is so steeped in tradition and folklore that you can feel it in the air when you arrive on the island. We explored ruins that date back to the 15th century AD and walked magnificent agricultural terraces. As if the atmosphere and the views weren't enough, we also go to experience a Shaman blessing on a cliff overlooking Lake Titicaca.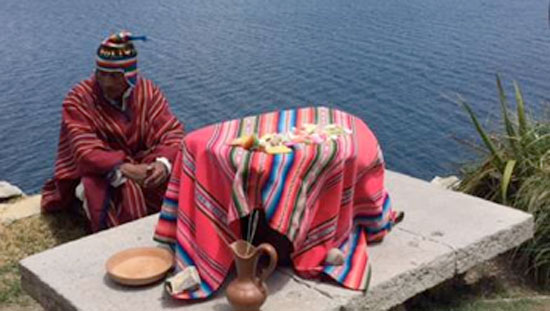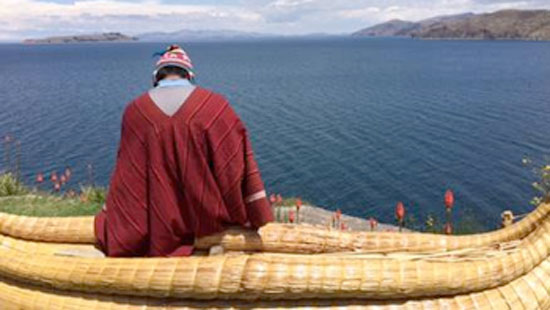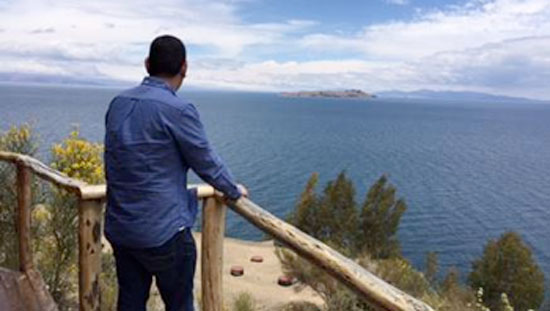 Rowing a traditional reed boat on Lake Titicaca
After our day on Sun Island, we boarded traditional Titicaca reed vessels to enjoy panoramic views on our way back to our catamaran. It was a thrill to have the hands-on experience of actually helping to row the boat. I have to admit, I think I'm a pretty good rower.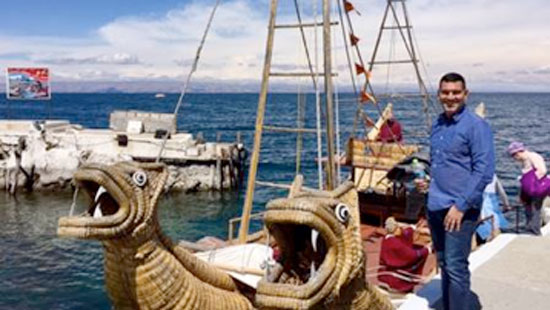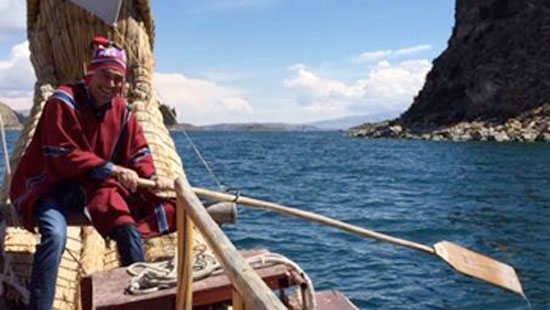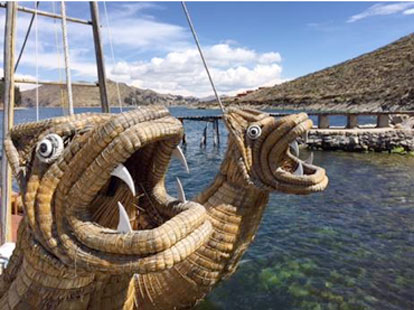 Exhilarating cable car ride in La Paz, Bolivia
After our incredible day on Sun Island, we arrived in La Paz, Bolivia. It was amazing to see this urban wonder lit up in the valley at night like a starry sky. I could not wait to explore more of Bolivia the next day. It did not disappoint! The cable car ride to take in the views of La Paz was nothing short of incredible. I think I still have goosebumps!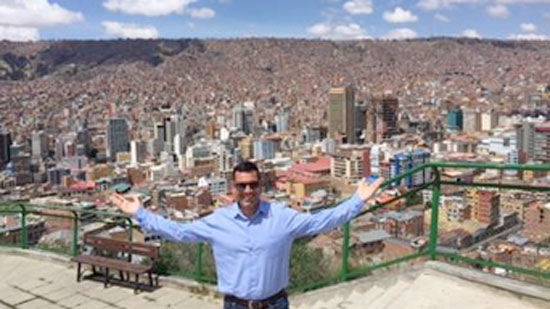 Incahuasi Island in the middle of the Uyuni Salt Flats
The Uyuni salt flats are the largest in the world and the main highlight in Bolivia. Not only did we get to explore them in 4x4 vehicles, but we got to conduct a memorable perspective photo shoot which is a popular way of recording time spent there.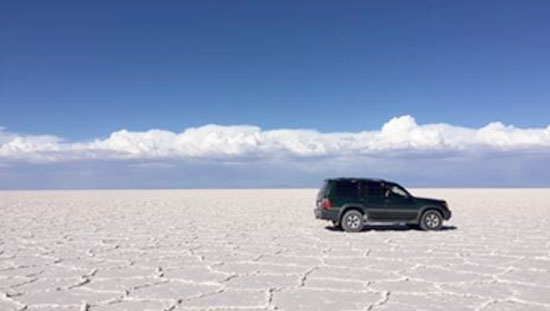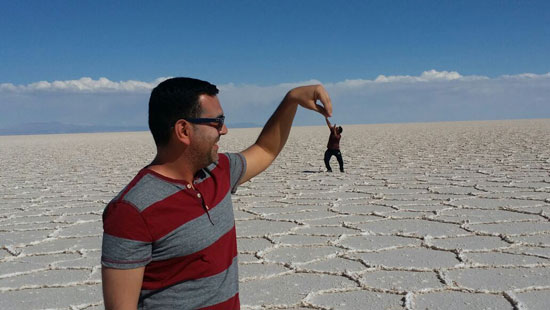 We enjoyed an amazing picnic lunch right out there on the flats and saw cacti that are literally thousands of years old!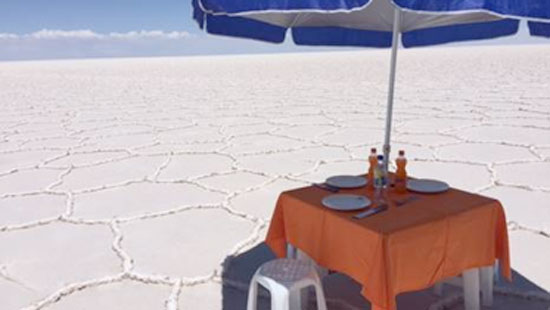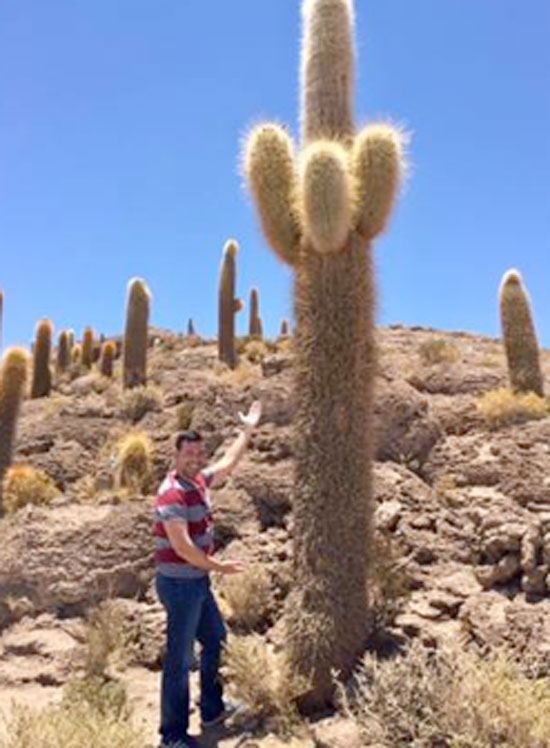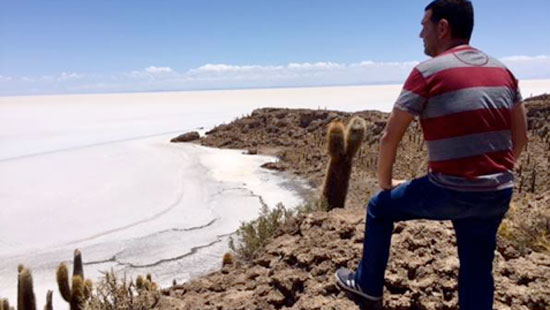 Hotel made of salt
To round out the salt flat experience, we spent two nights in a hotel made entirely of salt bricks. It's truly a work of art, but it's also a really comfortable luxury hotel with great views of the flats. My favourite time at the flats was in the evening when they take on an even more otherworldly appearance.
By the end of the tour, I had incredible memories of standing in awe at Machu Picchu and getting goosebumps upon entering the sanctuary. I was astonished by the maze of canyons, giant spires and geological formations in Moon Valley and I thoroughly enjoyed all of the cuisine.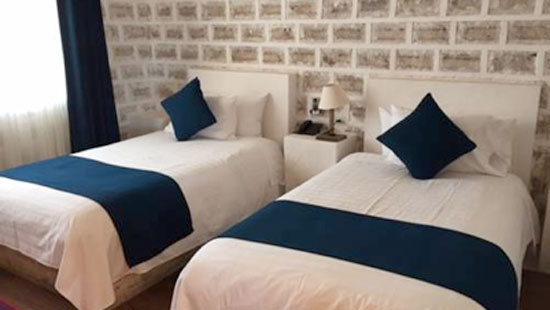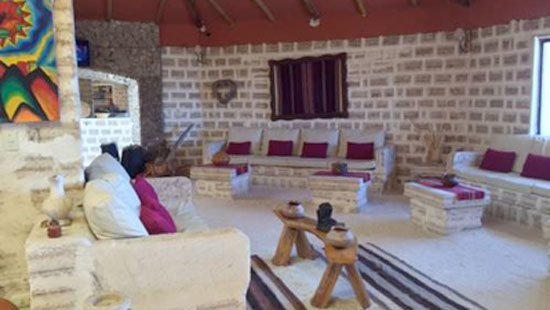 I had the time of my life on this tour, and if I could rate it, I would give it a: