The new television series, Anne, is based on the 1908 novel Anne of Green Gables, by Lucy Maud Montgomery. Although it premiered on CBC in Canada on March 19, 2017, the series will begin streaming on Netflix around the globe on May 12th.
Anne fans, hold onto your hats. This is going to be wonderful!
What's even more fun is that those who just can't get enough of Anne on screen can visit Prince Edward Island (Yes! It's a real place!) to immerse themselves in Anne-related attractions all over the storybook seaside community.
Let's take a look the marvellous adventures in store!
Green Gables Heritage Place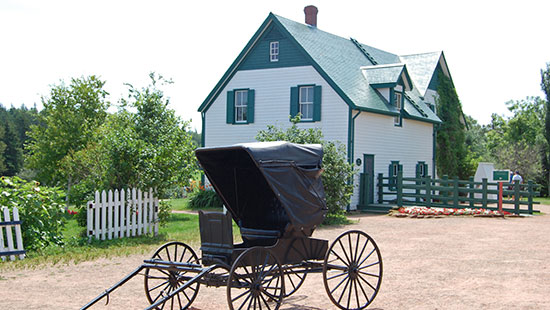 Cavendish is the home town where Lucy Maud Montgomery, author of the world-famous novels, lived. Her grandfather's cousins owned the now-famous House of Green Gables where the Victorian storybook surroundings provided the author with the perfect inspiration for her fictional tales.
The House of Green Gables became a part of Prince Edward Island National Park in 1937 and is now a national heritage site that celebrates the author and her character through exhibits and audio-visual displays. Visitors to this site are welcome to explore the house and walk the Haunted Wood and Lover's Lane.
Charlottetown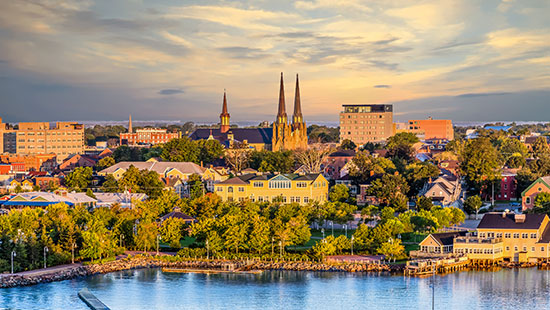 The wonderful shops of seaside Charlottetown are the perfect place to find an ideal Anne souvenir. Browse through the many charming gift shops, but make sure you visit the Anne of Green Gables Store as well. It's an absolute must-see for Anne fans! Go for a stroll around town and take in the narrow streets lined with quaint houses and hidden treasures that helped inspire the books.
Millions of people who absolutely adore Anne have flocked to Prince Edward Island to explore the places where their favourite red-headed girl had her adventures. And like Anne, the island is a red-head – from end to end, sienna-colored soil reveals itself under potato plants, and the shores are lined with rose and golden sand. Meanwhile, the landscape is a bucolic patchwork of rolling fields, spotless gabled farmhouses and seaside villages. Come with us on a Prince Edward Island tour and frolic in the footsteps of this wonderful character.