Tucked away near the French border and along the coast of the Bay of Biscay is a region of Spain that is begging to be explored. País Vasco, or Basque Country, has plenty to draw you away from the flashier reputations of Barcelona and Madrid. A short drive from either of those cities will immerse you in a Spain tour rich in art, history, food, language, and scenery.
Pintxos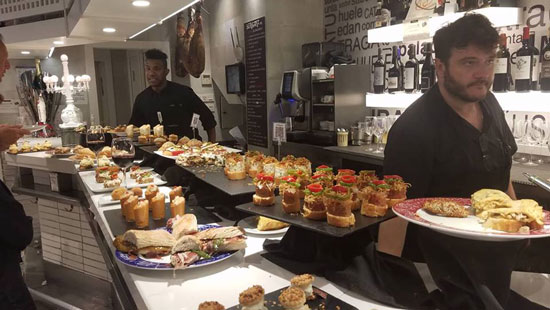 Do not make the mistake asking for tapas in Basque Country. Here they are "pintxos." The "x" makes a "ch" sound if you were having trouble. Traditionally these would refer to a piece of bread with other food skewered to it by a cocktail stick. As Basque cuisine has evolved and become one of the most renowned gastronomic regions in the world, a pintxo can refer to any small plate of food ordered at a restaurant. The best thing about this food is that it can be inexpensive to try! Most cost less than 4 Euros, so you can afford to experiment with items like pig's ears, octopus, and anchovies. Basque Country is also known for their cider, which is not carbonated and poured from a height to provide the perfect funky and acidic taste. Head over to Borda Berri and Bar Bergara in San Sebastián for the best pintxos, wine, and cider.
Guggenheim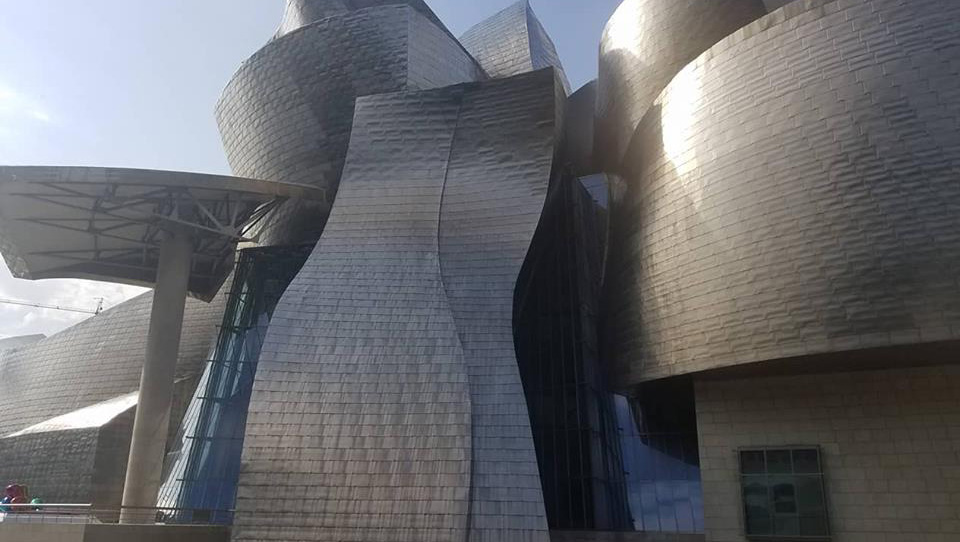 In 1991 the city of Bilbao asked the Guggenheim Foundation to build and help supply a collection to a new museum in the decaying but once profitable port area. The Basque Government payed all of the initial costs of nearly $200 million to open the museum six years later. The financial risk paid off and Bilbao is now the cultural capital of the autonomous community. Like its counterpart in New York, the museum building itself is a work of art. Frank Gehry's titanium façade calls out to the city's industrial past whilst reflecting sunlight all over its beautiful present. Inside and outside are filled with both permanent and rotating collections of modern art from around the world. Most notably Maman, a giant spider by Louise Bourgeois, and Puppy, a flower sculpture by Jeff Koons.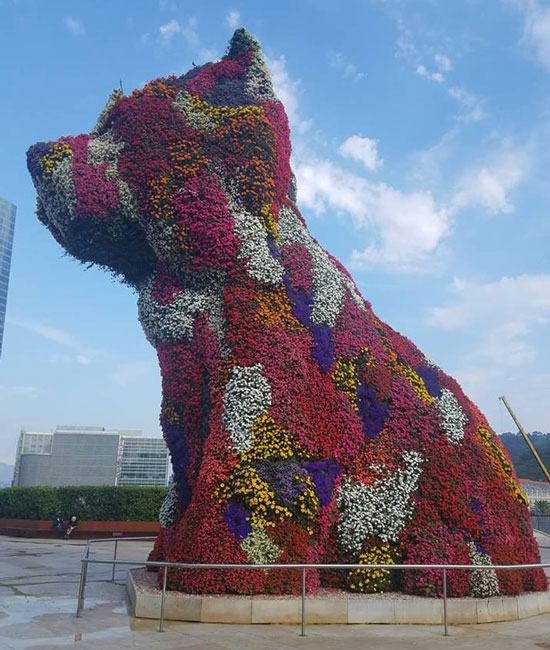 Beaches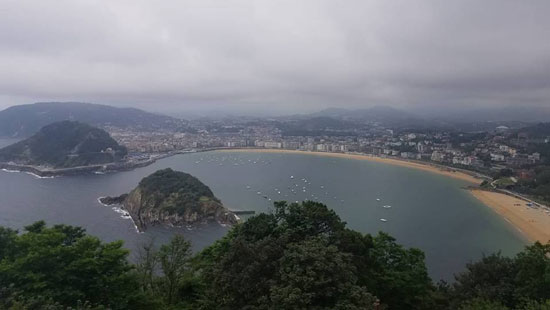 The Iberian Peninsula is already one of the best destinations if you're a beach lover, but imagine stretches of sand along quiet bays where the words the wind carries are only spoken in Spanish and the regional Euskara. This is what you will find in cities like San Sebastián. La Concha beach is on a protected inlet that allows for calmer waters and swimming. Match that with the Belle Epoque architecture behind it and the stunning mountains on either side, and you have a picturesque and relaxing place to dig your feet in the sand. A short funicular ride up the mountain gives you the perfect view of this slice of paradise.
It doesn't matter what you look for when you travel--even if you think you have seen enough of Spain already, Basque Country has a cornucopia of opportunities to satisfy your hunger for adventure, leisure, culture, and most definitely food.