REFRESHING. RELAXING. REMARKABLE.
river cruises.
Imagine yourself on the Danube River in Austria, sipping fine wine at dinner. Or, you could be on the Yangtze River in China, taking a sunrise Tai Chi class. Or maybe you could be on the Nile in Egypt, relaxing after exploring ancient ruins.
Incredible experiences like this, and many more, are at the core of River Cruise tours.
pack your sunglasses, and maybe a pair of binoculars, and get ready
for a cruise experience like no other.
River Cruise tours are for those who love to not just see the world, but bask in a new locale. Beautiful vistas roll by your ship as you relax on board, gliding through the waterways of Europe, Asia, and Africa. While you're immersed in the beautiful landscape, take the opportunity to explore each new destination as your ship docks at picturesque cities and towns along the way.
refresh
YOUR OUTLOOK.
River Cruise tours are about seeing the world from a different point of view, and at a different pace. This is about immersing yourself in the scenery of the river's edge, and seeing a more intimate side of the cities and towns along the way.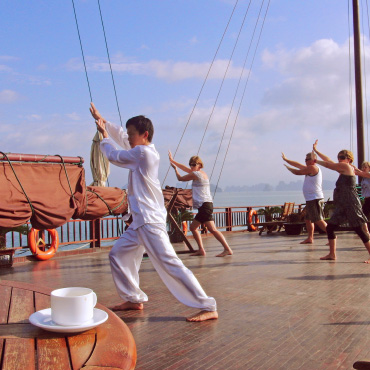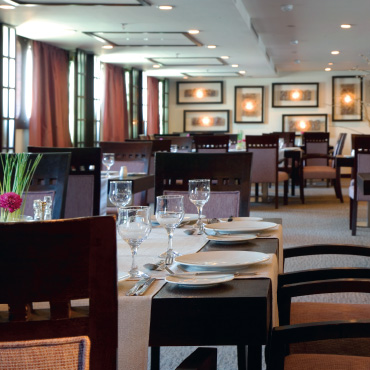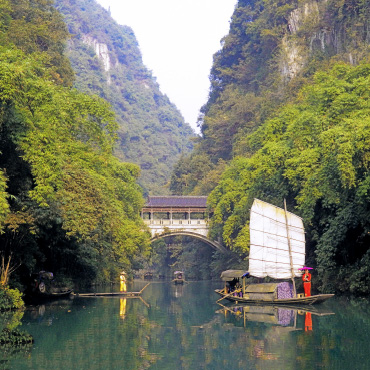 A River Cruise tour is about stopping to smell the roses as you experience the beautiful waterways of the world.
RELAX AS THE WORLD
reveals
ITSELF.
The landscape is as much of a presence on a River Cruise tour as any of your fellow passengers, or even your
Tour Manager. The sights you'll see from your ship's deck are truly spectacular.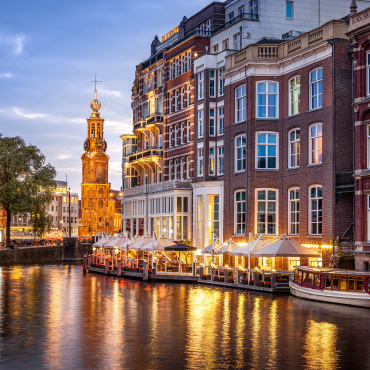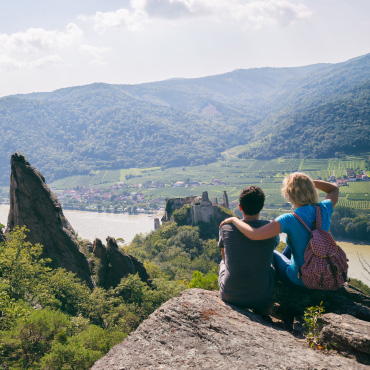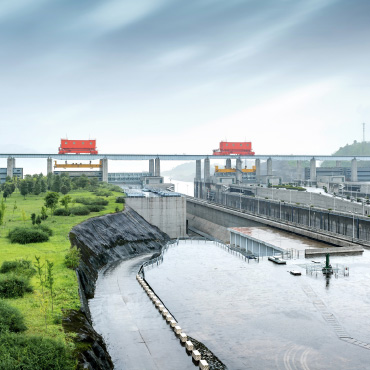 On a River Cruise tour, the next captivating sight is just around the bend, so there is never a dull moment.
REMARKABLE DESTINATIONS FROM
remarkable
SHIPS.
The ships you'll take on a River Cruise tour are small, 4-star vessels designed to give you every comfort as you embark on your journey. World-class cuisine is served right there on your ship.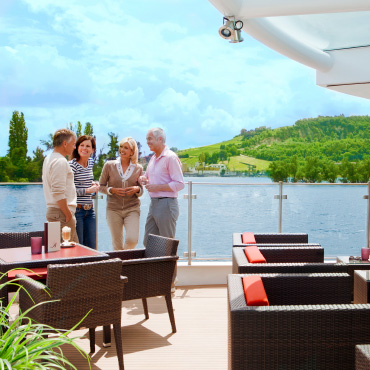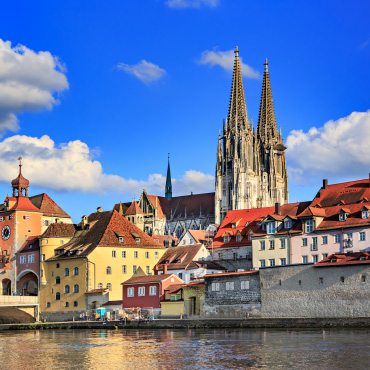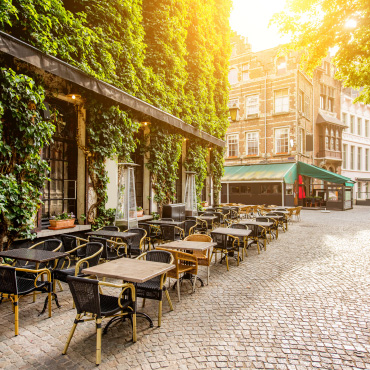 These moments are only possible on a River Cruise tour, as you sit back and relax and watch the world slowly roll by.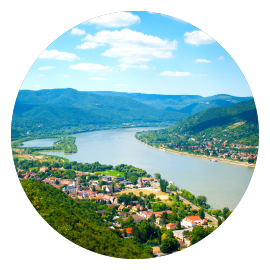 The Danube River was once considered the border of the ancient Roman Empire.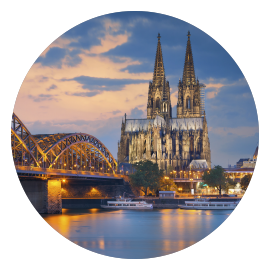 Cologne is the largest city on the Rhine, home to more than 1,050,000 people.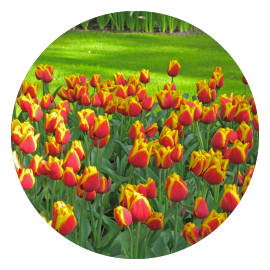 Tulips were first brought to Europe in the 16th century, causing "tulip mania."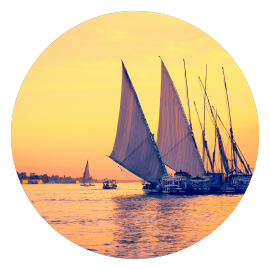 The Nile flows from south to north, so southern ancient Egypt was called "Upper Egypt."
COME SAIL AWAY & SAVE
on Danube + Seine River Cruises
| | |
| --- | --- |
| CABIN | SAVINGS PER PERSON |
| Lower | $400 |
| Middle | $450 |
| Upper | $500 |
| Suite | $800 |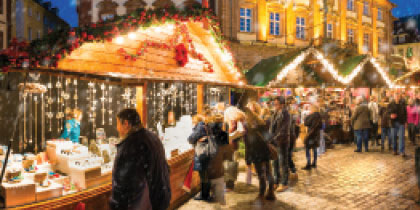 CHRISTMAS ON THE DANUBE
9 DAYS | 19 MEALS
December 2, 3, 8
From $2,549 for middle decks*
Browse the famous Christmas markets along the Danube.
Experience the most picturesque region of the Wachau Valley.
Join a local expert as you explore Würzburg, Nuremberg, Regensburg and Vienna.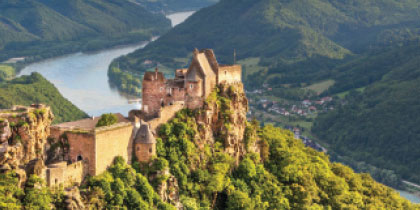 CLASSIC DANUBE
11 DAYS | 24 MEALS
September 16, 25, 30 | October 26
From $3,399 for lower decks*
Take a walking tour of Passau, a 2,000-year old fairytale city.
Board a cruise to view Budapest's stunning night skyline.
Attend the Captain's Gala Dinner.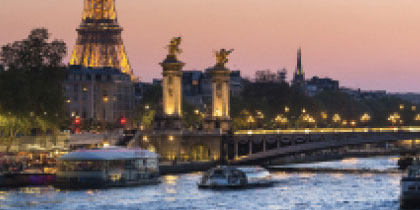 LA BELLE SEINE
9 DAYS | 20 MEALS
June 4
From $4,349 for middle decks*
Explore Normandy on a full day excursion.
Tour Giverney, Monet's home and gardens for more than 30 years.
Visit a local distillery for a Calvados (apple brandy) tasting.
For reservations, call Collette at 800.528.0351, or see your travel professional
Use offer code RIVER19 when booking.
**Use offer code to save per person on specified river cruise tours and departures. Offer is valid for new bookings only made through 5/30/19. Space is limited and available on a first come, first served basis. Lower cabin discount available only on Classic Danube departures. Offers are not valid on group or existing bookings or combinable with any other offer, excluding member benefits. Call to reserve.