Botswana awaits with an amazing South African experience that you'll be talking about for a lifetime. Inhabited by around two million people and just smaller than the state of Texas in the US, Botswana may be considered small in size but it certainly makes up for it with plenty of big adventures. Being able to witness the diversity of the wildlife that inhabit Botswana's deserts, grasslands and savannas is an amazing gift you can receive if you visit any one of the many national parks and game reserves and sanctuaries. The sky is also filled with over 300 different species of birds and if you happen to be watching for any of them around sunrise, you are bound to be awestruck by the picture the sun paints across the horizon as it greets the day ahead.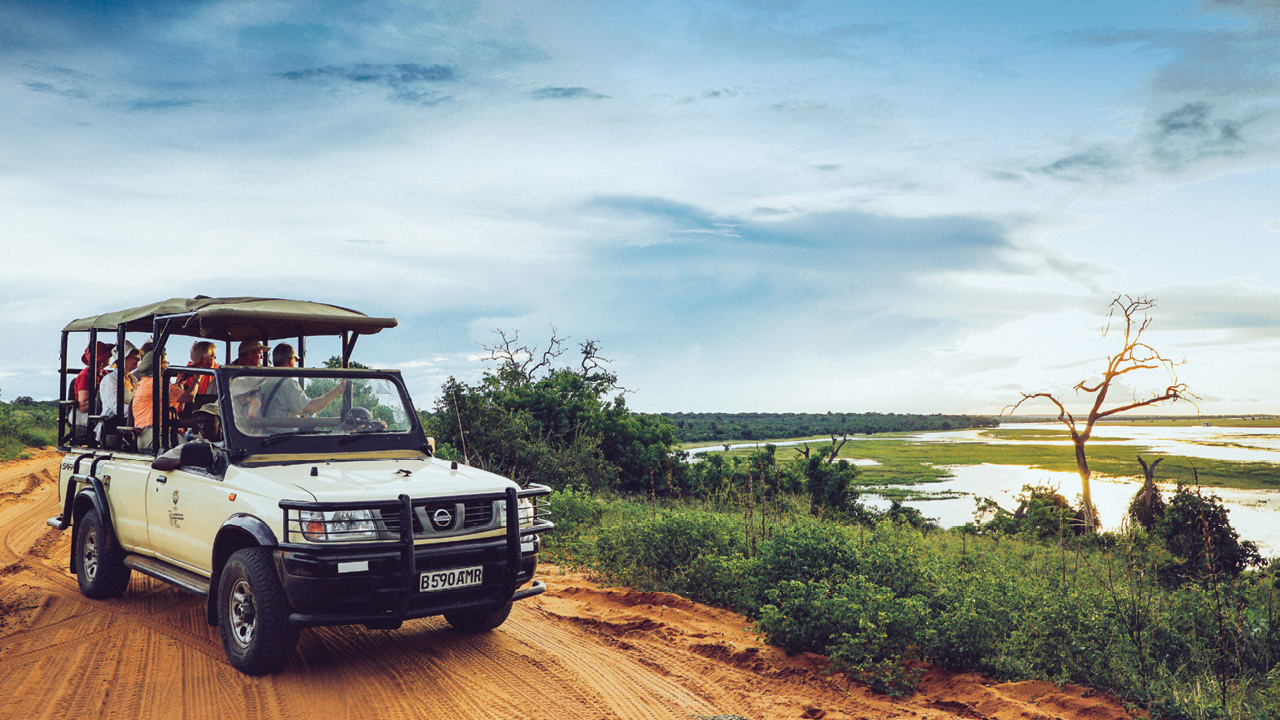 Chobe National Park:
Home to a wide diversity of wildlife, Chobe National Park is a true must see. The Chobe River is the most beautiful in the country. It is most famous for its large herds of elephants and Cape buffalo. In just one game drive you may see up to 15 different species and over 460 bird species. It has floodplains, swamps, and woodland making it the perfect home for these big game animals.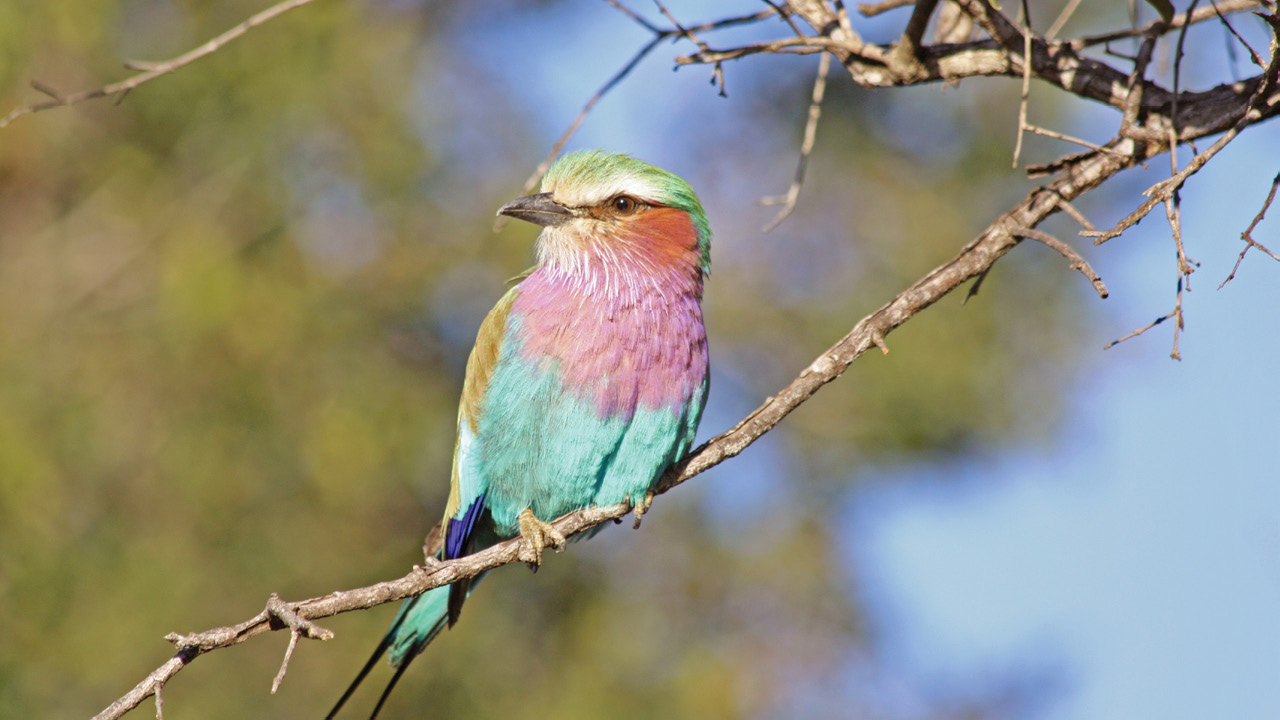 Birds:
Most bird sightings occur between September and March when the delta is flush with water. You can still see many of the birds during the dry season too. The national bird of Botswana is the Lilac-breasted Roller but you can also see: Sacred ibis, Egyptian Geese, the ubiquitous cormorants and darters, Spur-winged Geese, pel's Fishing Owl, carmine Bee-eaters, most members of the kingfisher family, all the rollers, the unmistakable Fish Eagle, the Martial Eagle, and many members of the stork family.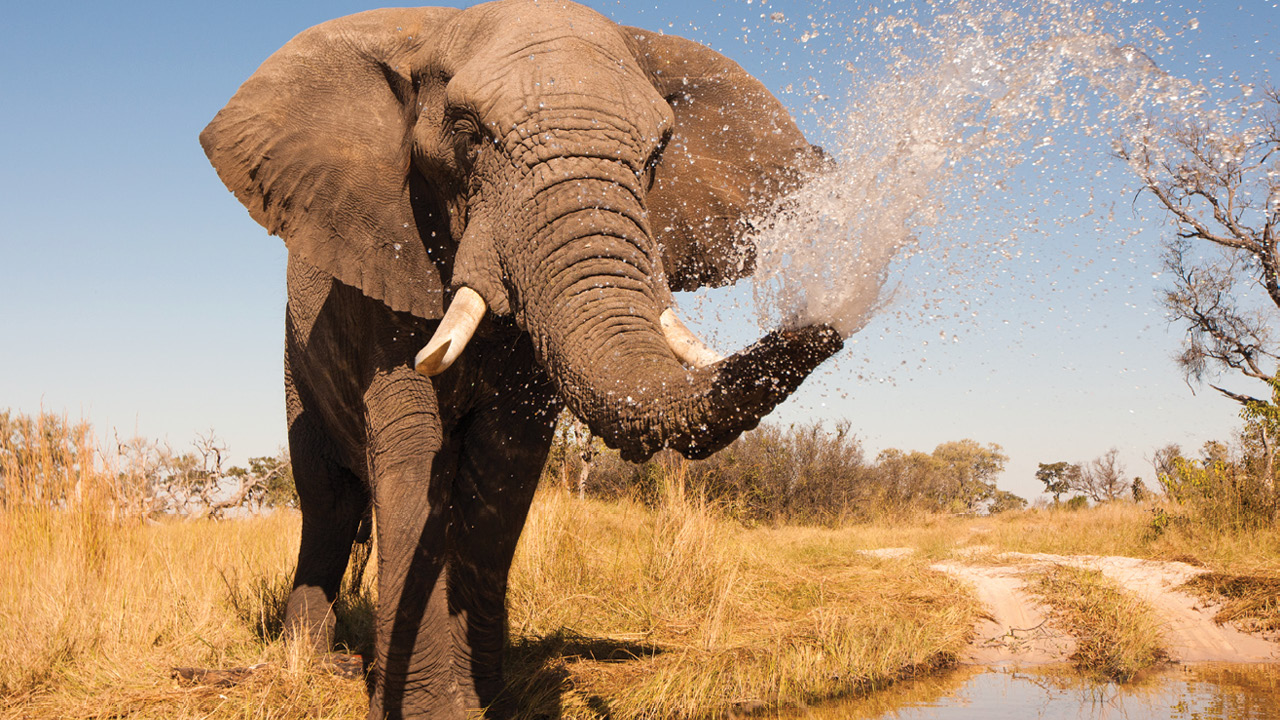 Savuti Marsh:
The Savuti Marsh in Chobe National Park has some of the highest concentrations of wildlife in Africa, no matter what time of year it is. It has lots of elephants (about 120,000!) and they are a favorite among tourists who like to admire them from the water on a sundown safari cruise.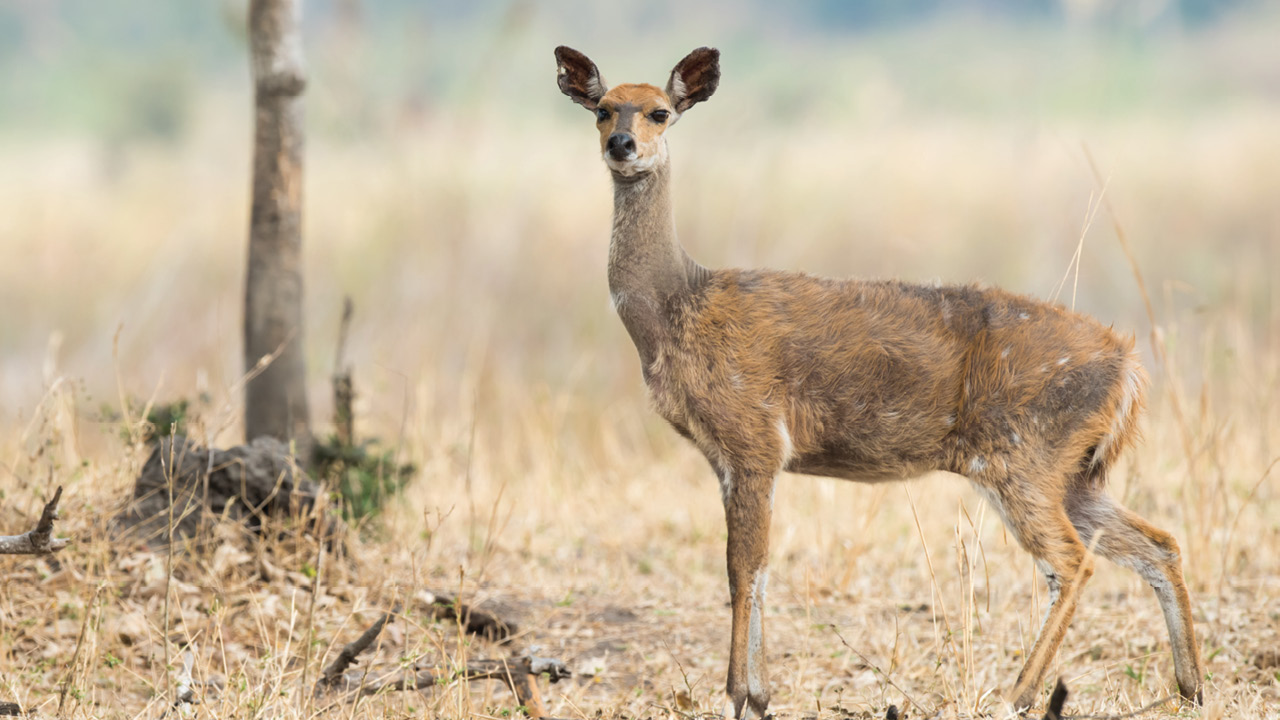 Bushbuck:
Bushbuck, or African antelope, rely on forest coverage for shelter and food. Watch for these majestic and powerful creatures who are threatened by habitat loss and hunting. They're native to 40 African countries and can be found in abundance at Chobe National Park.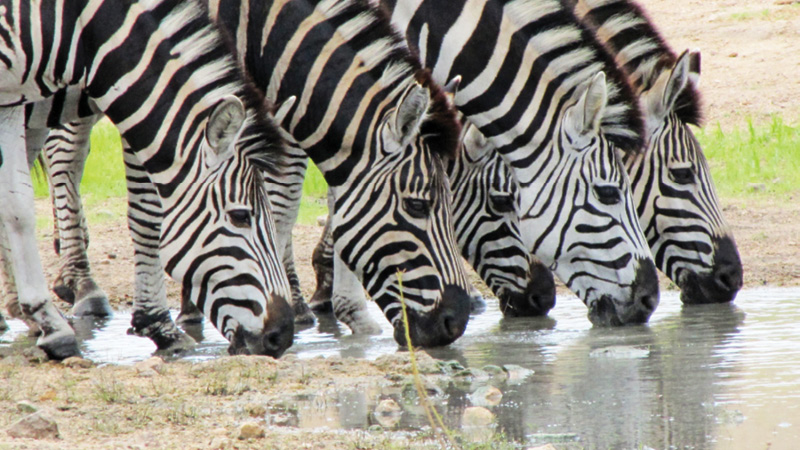 Chobe Safari:
Chobe National Park is the most visited African safari park. It is famous for all of its big game, and birds that you can encounter during your adventure. This location is a strict no hunting zone and officials continue to add to the reserved land. At this park, you can see animals you are unable to see anywhere else in the world, making it a truly wonderful experience.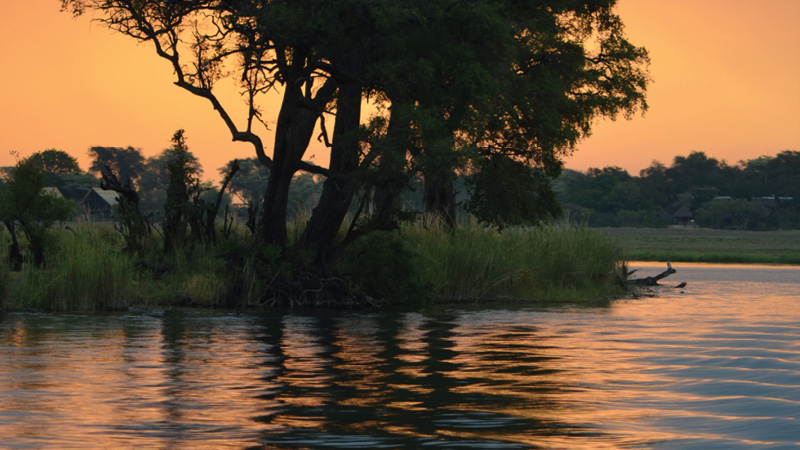 Chobe River Cruise:
The Chobe River is an important part of a Botswana safari experience since it provides you with the opportunity to see things that you cannot access by land. The Chobe is bordered by forests, open woodlands and floodplains where you have an excellent chance at seeing wildlife.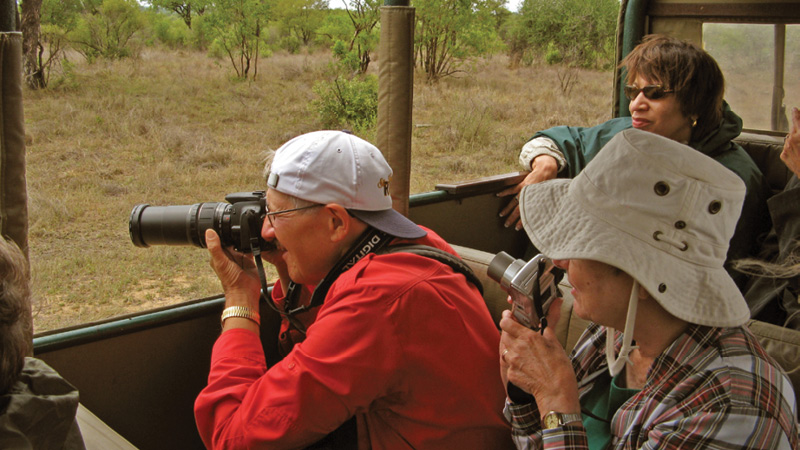 Take photos:
You will most certainly want to take lots of photos in Botswana! Between the scenery and the wildlife viewing opportunities, you'll see many sights and creatures great and small that you'll want to share with friends and family back home.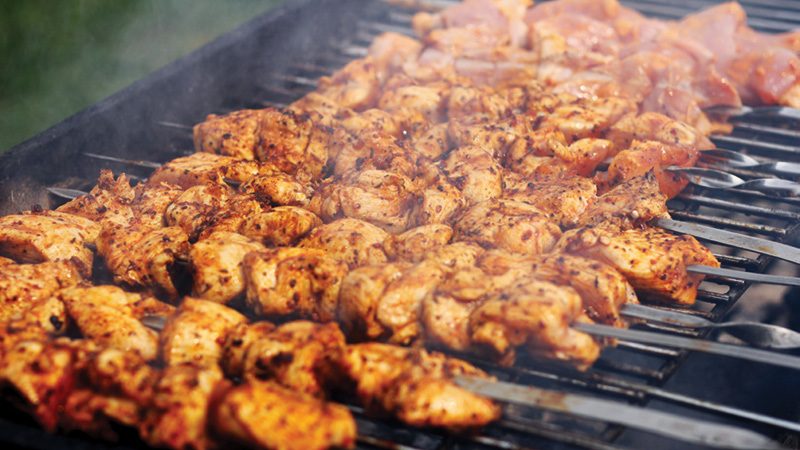 Braai Dinner:
The word Braai is Afrikaner for meat, roast or barbecue. It is similar to a potluck where everyone brings their own food and they sit at a picnic spot and eat. The most important part of a Braai is the meat itself and that it is rarely cooked by women.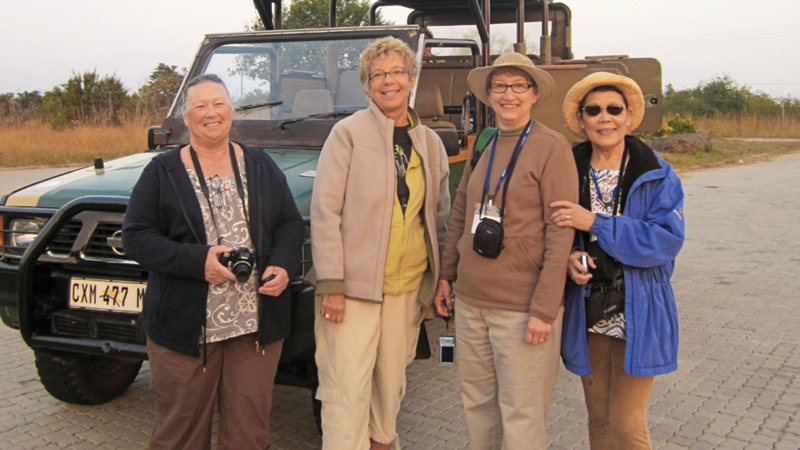 As you prepare to explore South Africa, Victoria Falls and Botswana, enjoy a casual dress style and be sure to pack comfortable walking shoes. Lightweight cottons are suggested for shorts, slacks, tee shirts, as well as hats and one warm jacket and/or sweatshirt. It is recommended to bring clothing that may be worn in layers which may be added or removed as the temperature changes.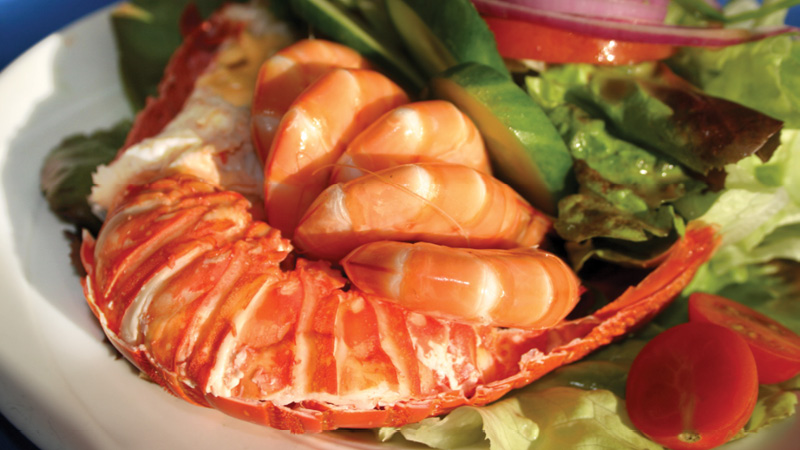 The cuisine is sometimes called "rainbow cuisine," as it enjoys a variety of multicultural sources. Eating and drinking in South Africa is a culinary experience not to be missed. Seafood is popular here – particularly red roman, hake, cod, sole, pilchards oysters, mussels, calamari, shrimp and spiny rock lobster – which is called crayfish by locals. Ostrich – a popular meat found on local tables – is cooked with a variety of methods from stewing and filleting to grilling as well.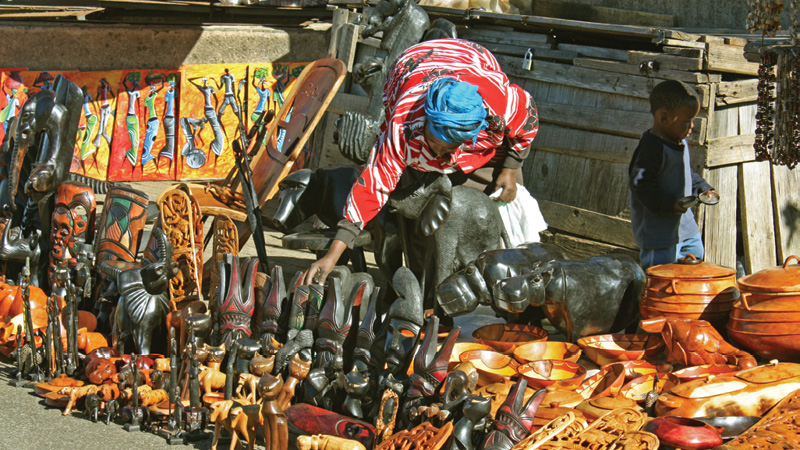 In this region, you'll find a plethora of cultural products like carvings of animals made of soap stone, ebony, or other woods; wooden masks, bowls, jewelry and chess sets; jewelry made of precious stones like diamonds and semi-precious stones such as malachite, tanzanite, lapis and topaz; native art paintings, murals and sculptures; safari clothing; and tie-dyed prints of animals.
Featured Tours to Botswana
Brochures that Feature Our Botswana Tours