For hundreds of years Fiji has attracted dreamers, adventurers, outdoorsmen, romantics and anyone else looking for paradise. This archipelago is made up of some 330 islands, about a third of them inhabited. There are two main islands: Viti Levu and Vanua Levu. In 1643, Abel Tasman, a Dutch explorer, was the first European to catch a glimpse of the islands. The British colonized Fiji in 1874. Even before gaining independence in 1970, it became the ultimate vacation destination, due to its beautiful surroundings and warm year-round temperatures. Fiji travel may seem far away, but it's the perfect addition to your Australia and New Zealand adventure.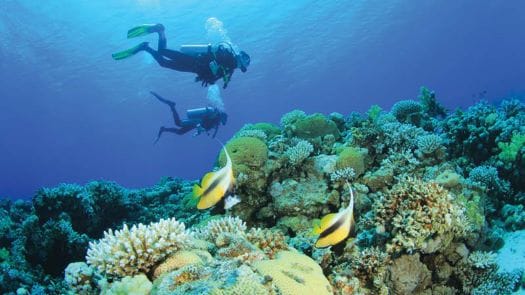 Fiji Extension
Fiji is the kind of place people dream about. Imagine yourself in a tropical paradise relaxing with a fruity drink, reading a book and going for a dip in the crystal clear water. All of this can be yours when you book a 3-night Fiji extension to enjoy this incredible archipelago.
View Australia tours that offer this extension View Tours
View South Pacific Wonders with Fiji extension View Tours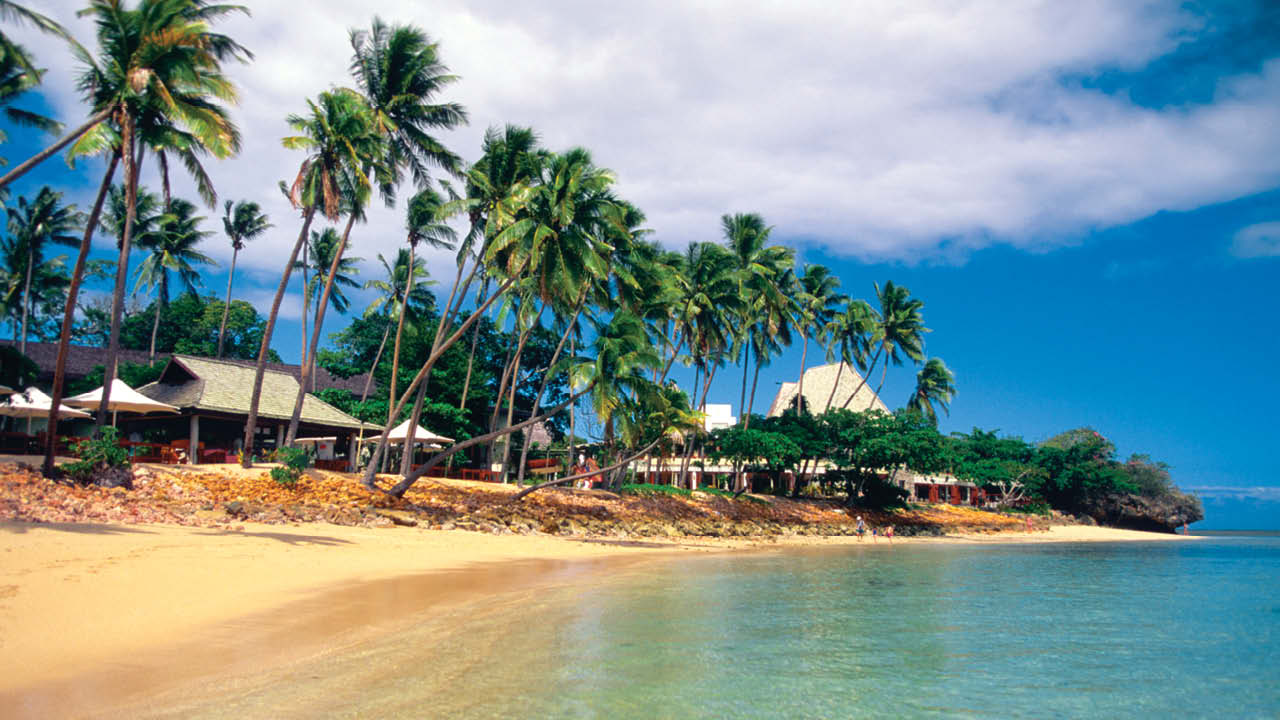 Viti Levu:
Viti Levu is Fiji's largest island, and it is where 70 percent of the country lives. This island truly has it all: from cities to traditional villages; from rainforests to beaches. The west side of the island is known as the "Burning West" as it is so hot and dry. There are plenty of tourist resorts and sugar cane fields on this side. The east side is more wet; it gets as much as 100 inches of rainfall a year, but don't worry. There's a lot to do and see!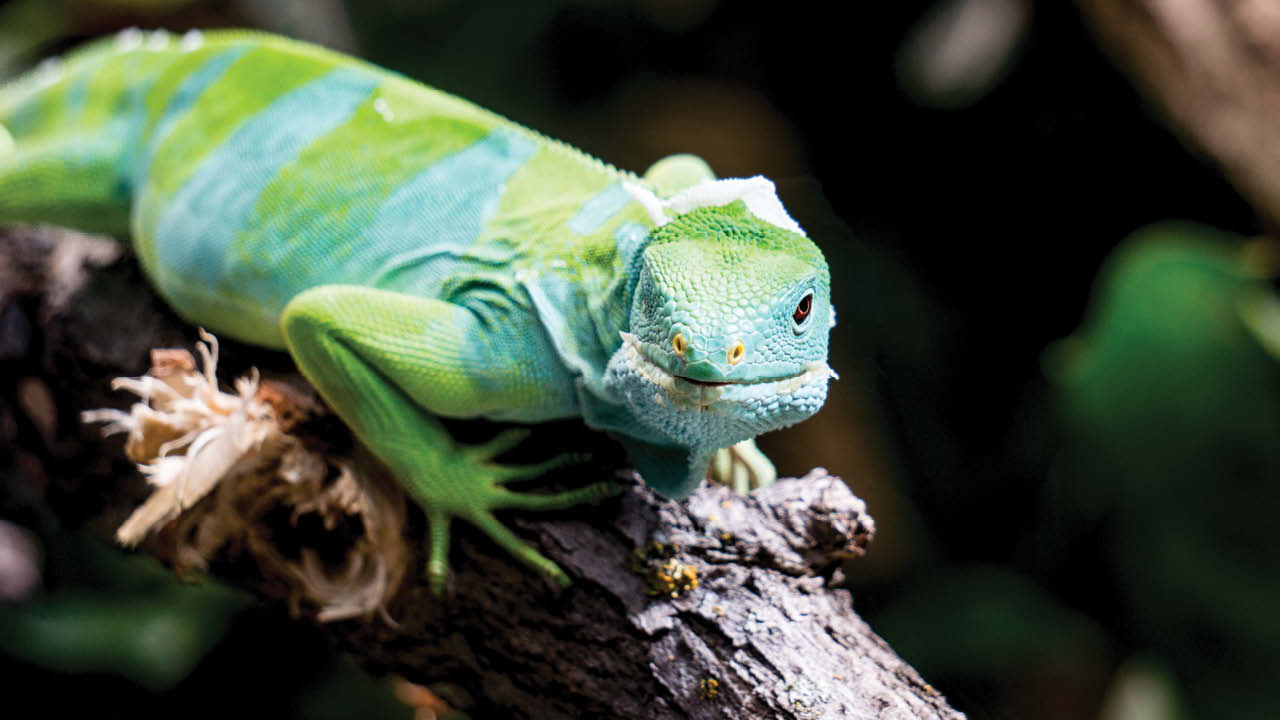 Vanua Levu:
As Fiji's second-largest island, one might be tempted to think of Vanua Levu as second-best, but it has so much to offer. The Europeans called it Sandalwood, and it has a different character than its larger southern neighbor, Viti Levu. The Waisali Rainforest Reserve is here and offers 300 glorious acres of rainforest full of exotic birds, plants and animals.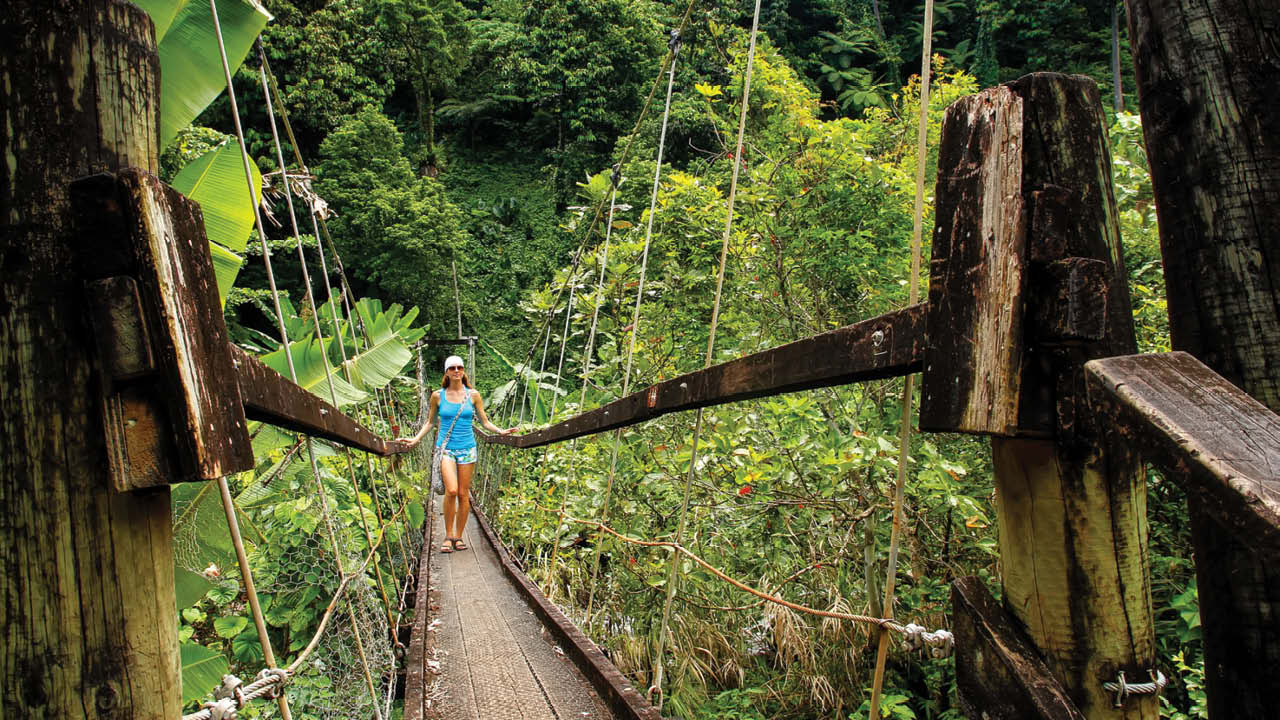 Taveuni:
The third largest island, Taveuni, has been called Fiji's "Garden of Eden." Covered in tropical rainforest and surrounded by tropical reefs, it's easy to see why. Besides numerous dive sites, one finds the Bouma National Heritage Park, where bird-watching and other wildlife sighting opportunities abound. Bouma Falls, Fiji's most famous waterfall, is also in the park.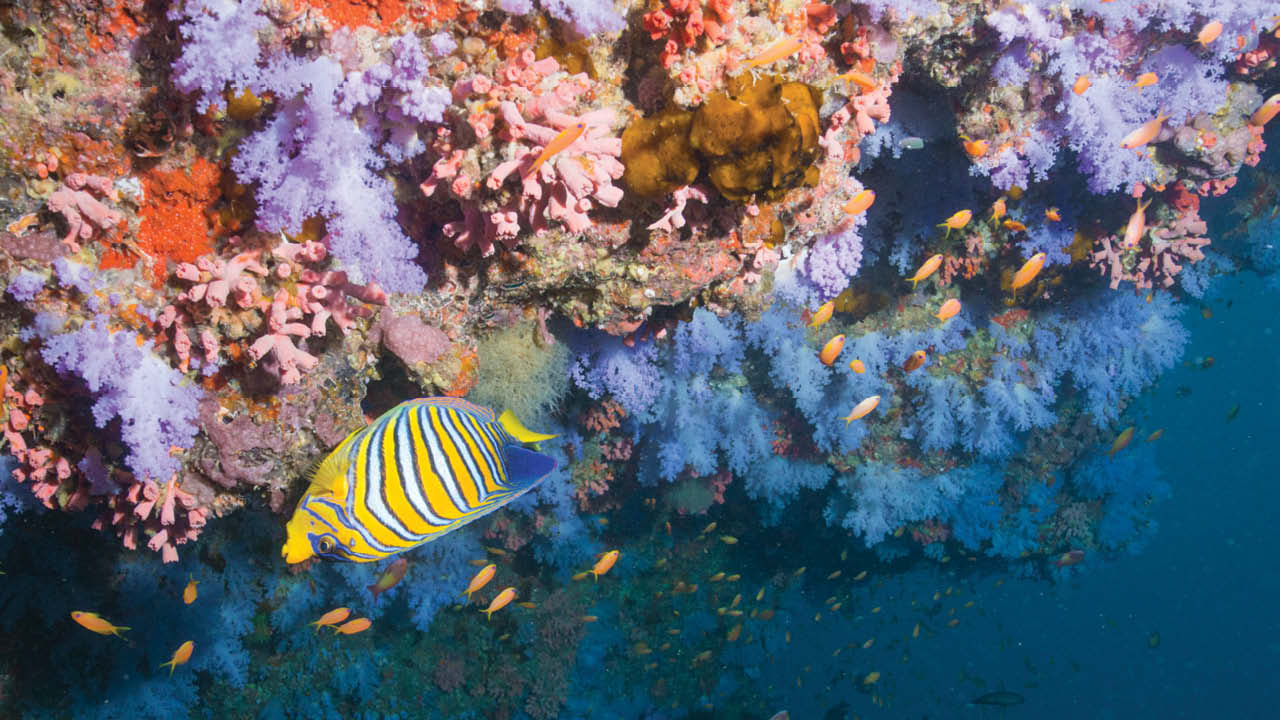 Kadavu:
Kadavu is – you guessed it – Fiji's fourth largest island, at a mere 159 square miles. The infamous William Bligh of "Mutiny on the Bounty" fame discovered the island in 1792. This is the place to go if you want to escape modern life; it is somewhat isolated and completely unspoiled. Some 75 percent of the island is original rainforest. Offshore, there is the Great Astrolabe Reef, one of the largest barrier reefs in the world.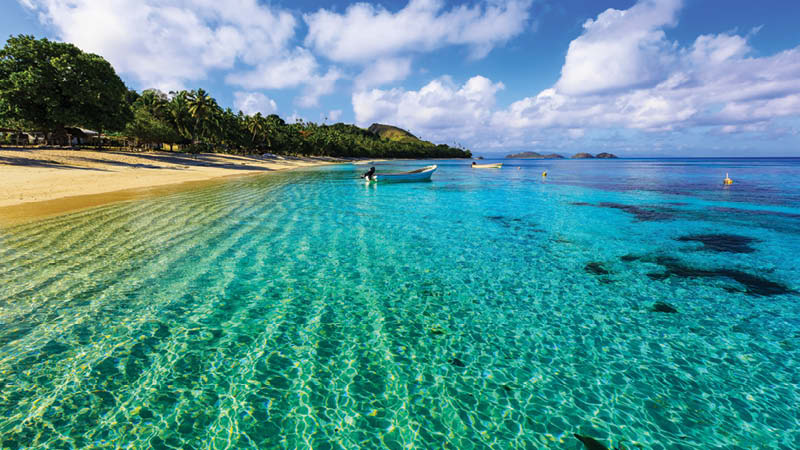 Beaches:
Fiji has beaches galore, but some favorites are on the Mamanuca and Yasawa island chains. The Mamanuca Islands are a volcanic archipelago west of Nadi. Noteworthy beaches are found on Castaway or Qalito Island; Mana Island; Monuriki Island, made famous by the Tom Hanks movie "Castaway"; and Tokoriki Island, with its 3,000 feet of white sand. The Yasawa Islands are a volcanic archipelago of some 20 islands with six main islands. These islands are more remote than those of the Mamanuca chain.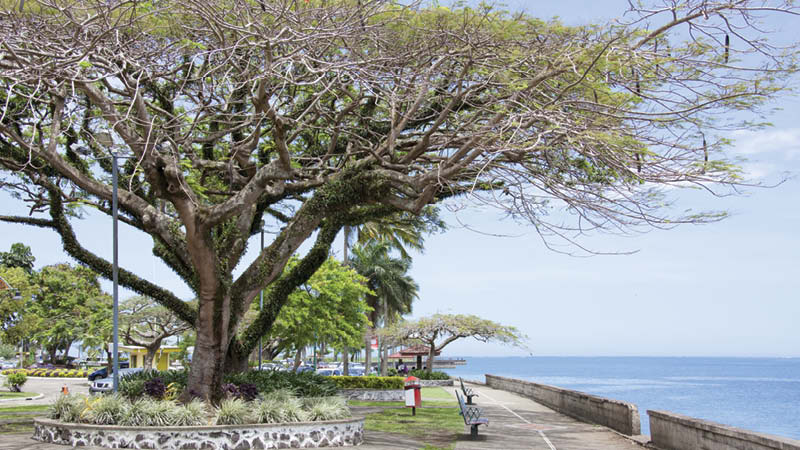 Suva:
Suva is Fiji's capital and its largest city. Located on Viti Levu, Suva's shopping malls, markets, museums, and restaurants – not to mention a wealth of parks and gardens – will surely entice you! The Fiji Museum is here and it contains the largest collection of Fijian artifacts in the world, some dating back 3,700 years. Located in Thurston Gardens, the botanical gardens of Fiji, the museum's mission is to preserve Fiji's history and culture.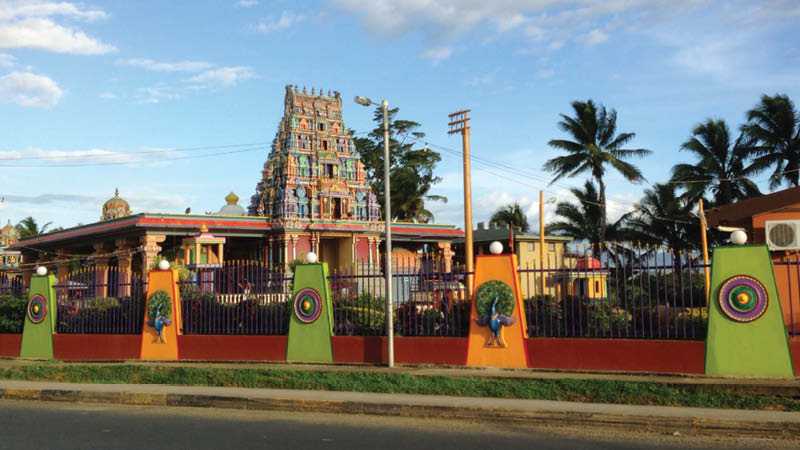 Nadi:
Nadi became a tourist hub starting in the 1960s. It's no wonder, as it is a good base to travel to the nearby Mamanuca Islands. But there's more! The colorful Sri Siva Subramaniya Swami Temple reflects Fiji's large Indian population. It is one place outside of India to see traditional Dravidian architecture. The Garden of the Sleeping Giant was once home to actor Raymond Burr's private collection. Now it is open to all. There are some 40 varieties of Asian orchids, as well as lily ponds and hiking trails. The highlight is a canopied boardwalk through the grounds.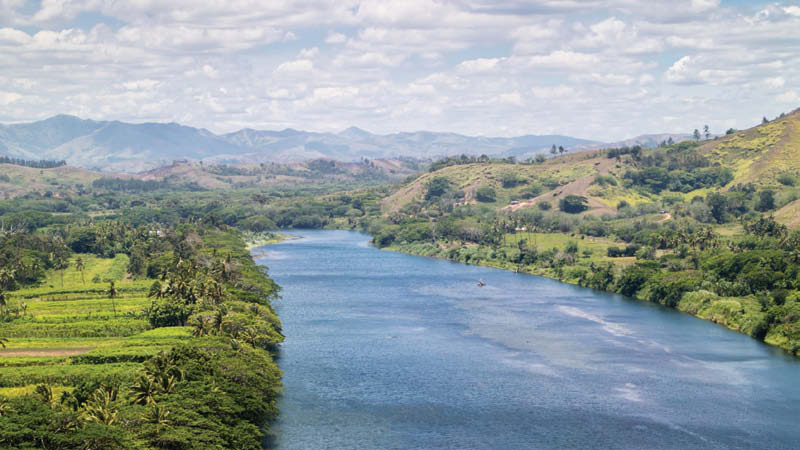 Sigatoka
Sigatoka refers to a river, valley, and town on Viti Levu. Sigatoka Valley is known as Fiji's "salad bowl" due to the number of fruits, vegetables, and spices it produces. There are two well-known parks in the vicinity. Sigatoka Sand Dunes National Park was established in 1987 and is Fiji's first national park. Kula Eco Park is Fiji's only wildlife park.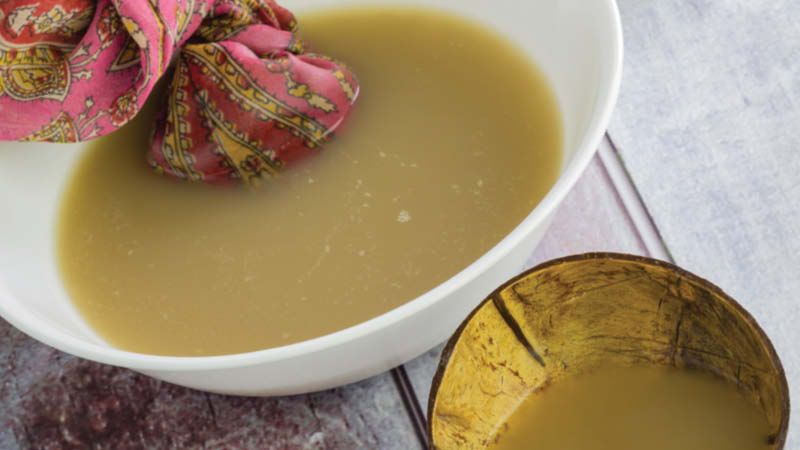 Fijians are absolutely obsessed with drinking kava! It's their national drink, and as such, it's an important part of their culture. It's made by grinding the roots of the Yaqona bush, a relative of the pepper plant, and adding the powder to cold water. It's then strained into a large wooden communal bowl. If you have the opportunity to take part in a kava ceremony, you should take it. It is a wonderful way to get to know the Fijians and their favorite beverage!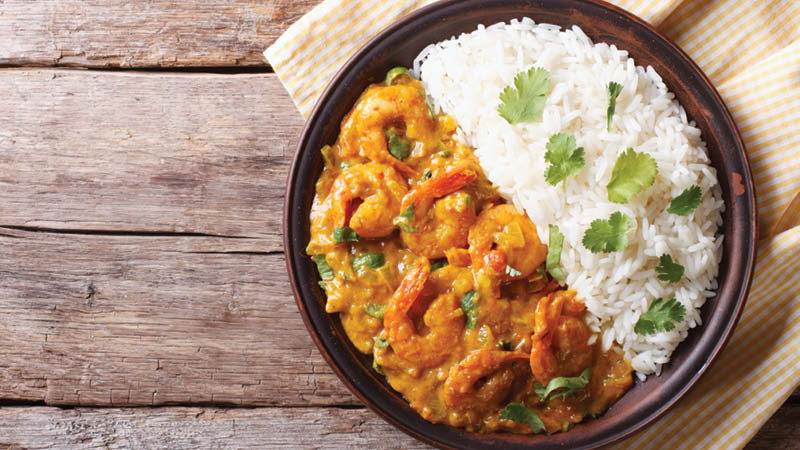 Fiji is a tropical island nation, so the cuisine heavily features fantastic seafood and delicious tropical fruits. There is also a substantial Indian population, so curries and other Indian foods are widespread.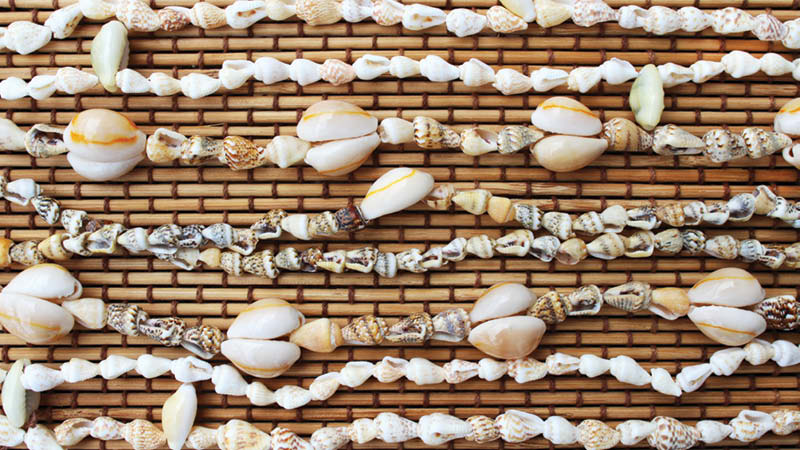 Bringing home treasures is the best part of any trip! In Fiji, you will find many beautiful traditional woodcarvings for sale, some decorative and some functional. Replicas of tribal weaponry are common. Shell necklaces (an ancient form of island currency) are also sold throughout the islands.
Brochures that Feature Our Fiji Tours