Whether you are on the road or simply dreaming about it, don't do it alone. Instagram is a great co-pilot. If you're looking for an overview of your next destination, a good local beach, or an insider's look into your next hotel, Instagram can help.
This popular mobile photo-sharing app is free and easy to use. Unlike Google, it only provides photos shared by real people, listed in real time. Thus, it's a great way to visually explore new destinations from a traveler's point of view, while sharing your own photos along the way. Official websites are extremely variable and tend to feature highly edited photos and minimal interior views. In contrast, Instagram provides an honest insider's view, down to the smallest of details.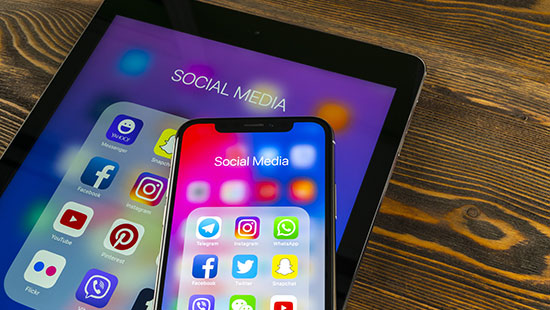 While living in Montreal last fall, I used Instagram to explore a new cafe every day. Searching for #montrealcafe revealed over a thousand recent cafe photos taken by everyday people. Not only did this give me access to an honest portrait of Montreal's cafe culture; it made it much easier to find the coziest atmospheres with the best looking drinks. Before I hopped onto my bike to head to the next cafe, I knew what color the tea cups would be and what type of people I might find there.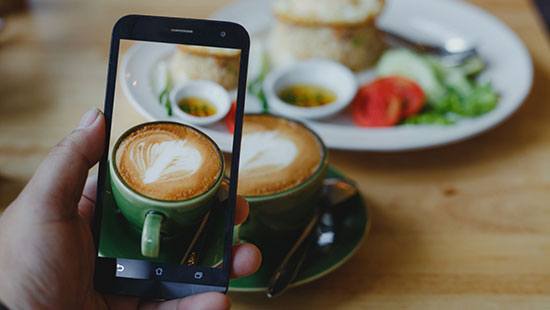 There are two primary ways to explore destinations through Instagram. If you already know that you are going to a particular location for dinner, for example L'Antica Trattoria in Sorrento, searching for #lanticatrattoria will give you a preview of the atmosphere, food, and more. If you want to learn about Sorrento's food in general, start with #sorrentofood. As you peruse the results, perhaps you'll notice that La Tavernetta Puolo has a great ocean view and fresh lobster linguine tonight!
Hashtags, for those who are unfamiliar, begin with the pound sign (#) and are followed by any words that describe a photo. Instagram users create their own hashtags and mark their photos as they see fit. If you choose to share your travel photos on Instagram, tag them. When you post a photo of the Eiffel Tower, you might include a caption along with the tags #eiffeltower #paris #frenchtravels. This will allow other users to find your photos.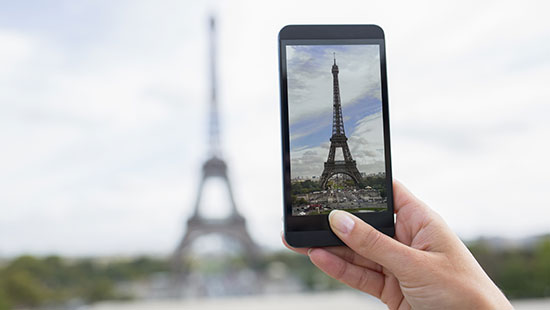 Instagram also has a feature that invites users to share photo locations. If you see a photo of a place you like, but you want to know more, look for a yellow location marker at the top. Clicking on the location provides a map and a list of every photo taken there.
Beyond its practical advantages on the road, Instagram is an exciting way to virtually travel from home. While writing this article, I visited restaurants in Italy, explored Irish beaches, and learned that Mongolians often ride motorbikes. The world is full of surprises. There's no telling what you will discover when you design your own adventure with Instagram.