The most memorable meals in New Zealand I had didn't take place in a Michelin starred or famous restaurant. It was at a full board hostel in Auckland. Every Thursday, week in, week out, Thelma, the caretaker would serve lamb chops promptly at 5 pm.
My love for New Zealand lamb chops began at Thelma's kitchen. The lamb chops done medium-well, juicy with fat on the edges, served with mashed potatoes and brown gravy has left me reminiscing about them even now. Besides lamb chops, there were frozen microwaveable mince and cheese meat pies Thelma left in the freezer for us, the hostel girls, to eat during the weekend.
New Zealand's food culture has evolved since I left in the 90s. According to NewZealand.com, "it's the fusion of unique, quality produce and ethnic influences that have allowed the Kiwi food identity to evolve."
If you're wondering what's there to eat besides lamb chops, I've rounded up 10 you may want to try when visiting New Zealand:
1. Seafood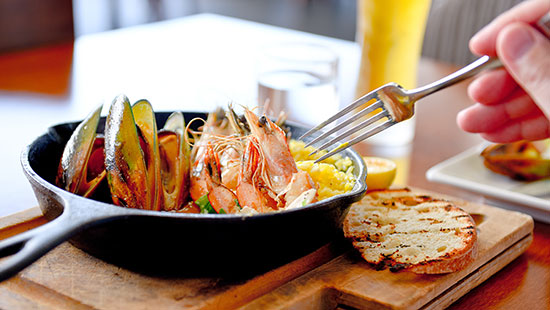 Bluff oysters, green-lipped mussels, scallops, crayfish (lobster), whitebait (for New Zealand's whitebait fritters), paua (abalone) and New Zealand shellfish like tuatua and pipis are some of the best and freshest seafood in the world.
Try steamed green-lipped mussels from the Marlborough region of South Island New Zealand. This bright green lip and dark green shell shellfish is a local delicacy and pairs well with Marlborough Sauvignon Blanc.
The briny and sweet Bluff oysters are a must for those who love raw oysters. Though you can find Bluff oysters served throughout New Zealand, the best place to savor the freshest is in Bluff, a seaside town in the southernmost region of New Zealand.
Crayfish is another seafood delicacy, and the best place to indulge is in Kaikoura, a town in Maori means "eat crayfish!"
2. Fish and Chips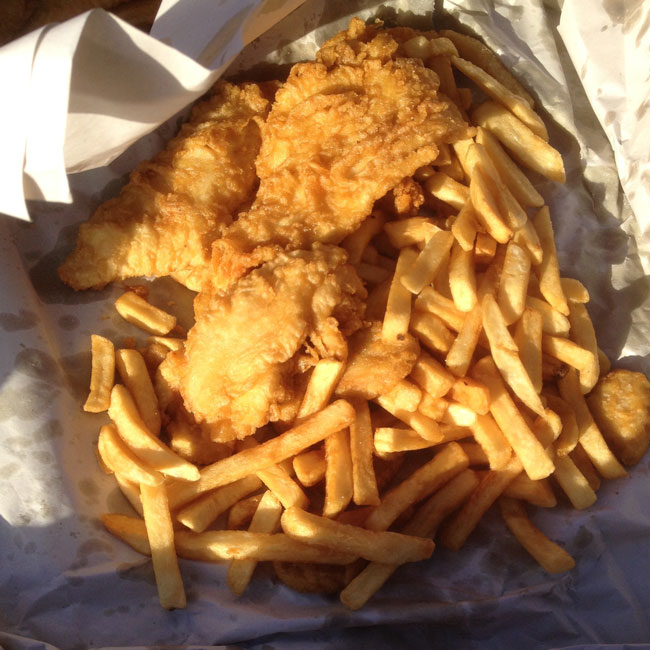 Back in the 80s and early 90s, fish and chips in New Zealand were wrapped in old-school newspapers. These days you won't find too many shops using the old papers, but you'll still see the freshly fried fish accompanied by mountains of chips (French fries) with a dash of tartare sauce on the side, all wrapped in white paper.
Friday evenings are usually fish and chips time for Kiwis. This Kiwi takeaway favorite is best enjoyed at the beach or park.
3. Maori hangi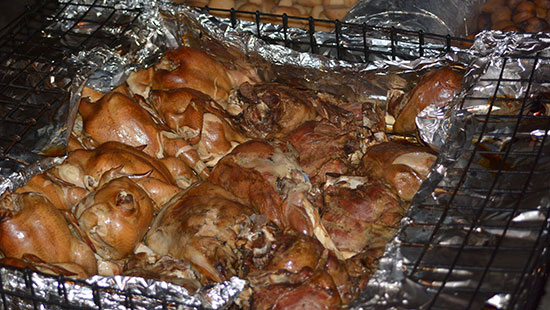 The traditional Maori hangi is a vital food experience in New Zealand. Traditionally, the men would dig a deep hole, add hot stones, place the raw food wrapped in flax leaves underground and cover the hole with leaves and mud. The women would prepare the chicken, lamb, fish, kumara (sweet potatoes) and vegetables. The Hangi food takes about three to four hours to cook in the "earth oven."
Nowadays, a Hangi experience is available in Rotorua and Bay of Plenty. Baskets and aluminum foil are used instead of flax leaves to wrap the Hangi food.
4. Kumara chips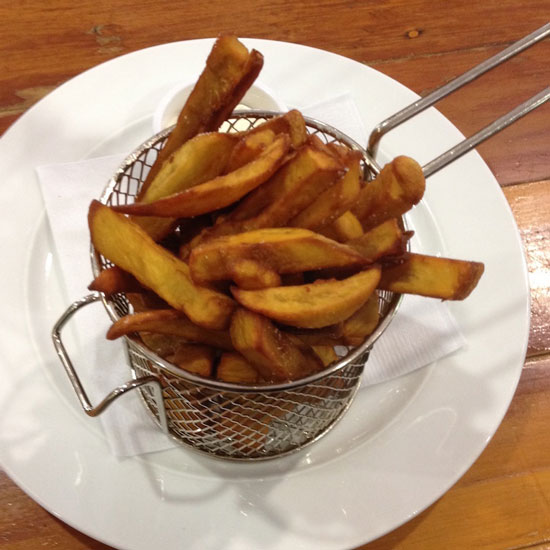 New Zealand's red and orange sweet potatoes are known as kumara. Try kumara chips with aioli (mayo and garlic) dip. You can eat sweet potato chips anywhere in the world. However, none beats the kumara chips of New Zealand.
5. Cheerios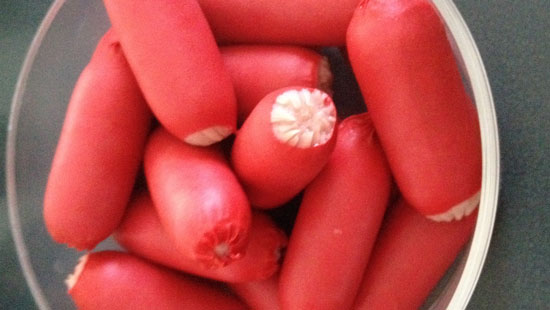 Cheerios are bright red cocktail sausages. Up until the mid-2000s, butchers would hand out cheerios to kids when they visited with their parents. Cheerios, also known as little boys or saveloys, are an indispensable party food served with ketchup.
6. Meat pies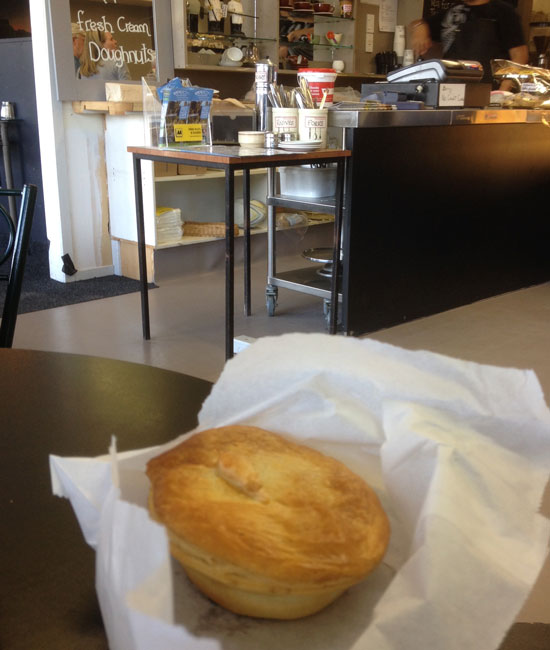 I remember those tiny frozen meat pies I had every weekend at the hostel. When I visited New Zealand two years ago, I searched and found variations of these hand-sized meat pies at the frozen sections of supermarkets. But the ingredients have evolved! There is now chicken curry and gluten-free options too.
These delectable snacks are available in delis, bakeries and coffee shops throughout New Zealand.
7. Hokey pokey ice cream
Vanilla ice cream with bits of crunchy honeycomb is the ice cream of choice in New Zealand. Every ice cream shop in New Zealand sells the iconic hokey pokey ice cream in a cone. Try one when visiting.
9. New Zealand cheese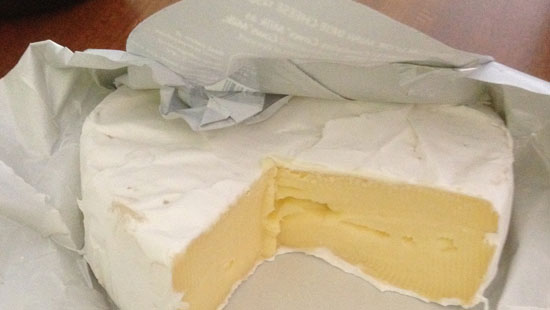 Cheddar was a favorite cheese in New Zealand until the 80s when a new breed of craft cheesemakers began making white, blue, feta and fresh cheeses in Puhoi Valley, Kahurangi, Kapiti, and Whitestone.
I suggest trying the Bouton d'Or brie and camembert. The Bouton d'Or brie is creamier and denser in texture than a French brie. It is easier to slice and does not lose its shape like the European version. Pair the camembert or brie with Chardonnay, Rose or champagne. You can get these locally produced cheeses in artisanal cheese shops or in supermarkets only in New Zealand.
10. Rewena paraoa (Maori Bread)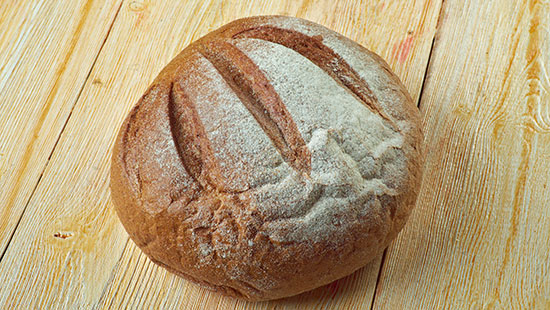 Rewena paraoa is Maori sourdough potato bread made of sugar, flour, baking soda, salt and a potato starter known as the bug. Get Revena paraoa from farmers market or specialty bakeries. Eat it warm with butter.