"Italy is such a beautiful country and has so much history. We learned so much and had a lot of fun doing that. We loved going to the home of a local for a delicious dinner, going to the pecorino cheese farm, the olive oil farm and truffle hunting. We loved all the history in the little towns, talking to the people that worked and lived there."
Denise B., Traveler on Tuscan & Umbrian Countryside
Denise learned a ton about Italy's people and culture on tour, and a huge piece of that lies with the stellar food. And while this destination is known as a foodie-haven, you'll find enriching gastronomy beyond Italy. Collette's small group Explorations tours are stuffed with great meals and distinctive culinary inclusions around the world that will add some flavor to your travels.
A good meal nourishes your body, but a great meal nourishes your soul, too. Here are some of my favorite soul-nourishing, stomach satisfying moments you can only experience alongside a small group:
There's a day on this tour that catapults you into a laidback day in the French countryside. Whenever I get a little stressed out, I'm transported mentally to this foodie excursion that celebrates such a serene part of French culture.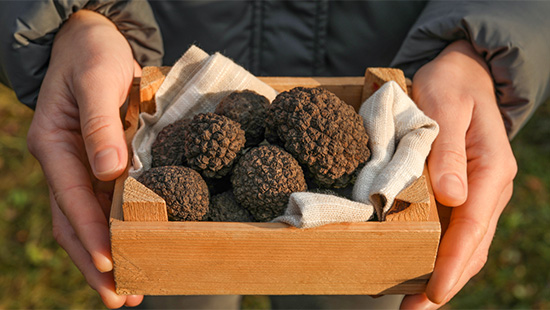 Travelers on this tour will get to embark on a balade — a leisurely day where you focus on relaxing, strolling, and savoring food in peace without any focus on the hustle and bustle that waits back in the city. You'll join a truffle hunt with a chef and his truffle-sniffing dogs before the chef prepares a lunch of classic Provençal fare. In between, you'll visit a goat farm nestled in the stunning landscapes that have inspired artists for centuries. You'll sample the mild cheeses there and learn the secrets of how cheese is produced in this region. Whisk me to Aix-en-Provence and feed me truffles and cheese, please.
The tagine is a fascinating cooking vessel. It's a beautiful clay pot with a round base and a cone shaped lid. That lid traps steam and returns liquid below, leading to a moist, slow cooked savory stew.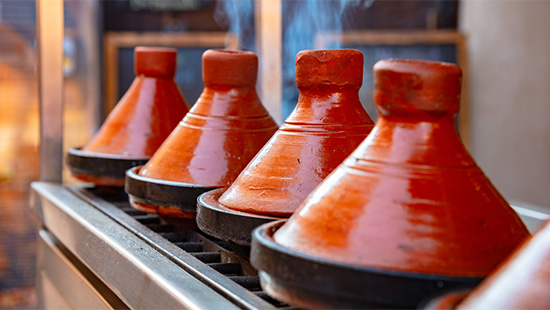 On our Colors of Morocco tour, the women of a local training center will teach you to prepare this dish that shares a name with its vessel. The training center is a non-profit that empowers women to be socially and financially independent through their culinary training, so the meal you'll learn to prepare during this class is fulfilling on multiple fronts.
You'll gather fresh vegetables and herbs with the women of the center and while your food cooks, you'll sit down to a tea ceremony. When you sip on mint tea, you'll get a taste of several Moroccan staples: the classic drink, and this country's generosity and hospitality.
Jordan & Israel: Cultural Crossroads
Admittedly, I didn't know much about Jewish culture until I was well in my 20s and I met my now-husband, a man whose father was born in Tel Aviv. Because of this, I am really drawn to the home-hosted meal on our Jordan & Israel: Cultural Crossroads tour.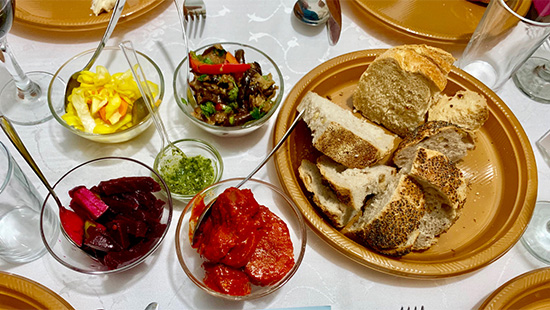 In the Jewish faith, Shabbat, or the Sabbath, is much more than a day of rest. An important highlight of this time is sharing a meal with family and guests, without distraction and a genuine focus on togetherness. Prep for this dinner can begin several days before. While you aren't going to share a meal on Shabbat or Shabbos, you will join a local Orthodox Jewish family in their home for a traditional Israeli meal in the spirit of the Shabbos meal.
The resiliency of the one of the world's oldest cities is alive as your hosts welcome you into their world for a little while for this meal. You'll learn about the practices of Jewish festivals and the foods you may find at them from the people who know them best.
These are just a few examples of some of the immersive culinary experiences that you'll find on an Explorations tour, and just a few reasons why I love this travel style. Because small group tours are where bon voyage and bon appétit meet.