Alaska is paradise for travelers passionate about nature. When it comes to this region, cruising isn't the only activity that will leave you feeling immersed in the great outdoors. You can spend time with the locals in small-town Talkeetna, lead your own pack of sled dogs in Fairbanks, and search for the northern lights by night. For the more adventurous, hiking or trekking in the various national parks and wilderness areas, like Denali, Wrangell-St. Elias, or Chugach is always within reach.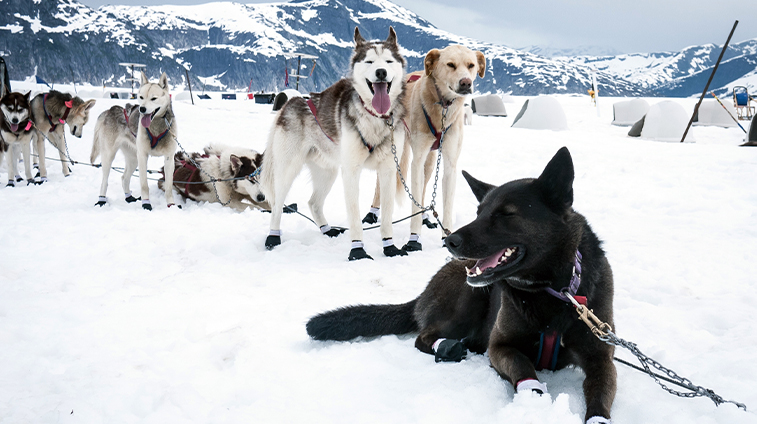 Dog Sledding
Dog sledding in Alaska is a popular and iconic activity that draws both tourists and locals to experience the thrill of gliding through the stunning Alaskan wilderness powered by a team of strong, energetic, and adorable sled dogs. This tradition has deep historical roots in the state, as dog sledding was historically essential for transportation and communication in the harsh Arctic environment. But now, travelers can experience this thrilling adventure for themselves on our Alaska's Northern Lights small group Explorations tour.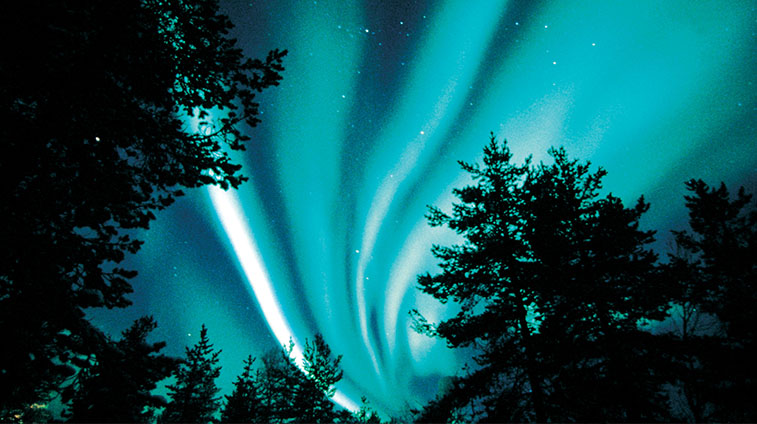 Northern Lights
Experience Alaska's northern lights like never before. By spending most evenings actively searching for the aurora borealis in Fairbanks, travelers have a 90% chance of seeing the northern lights in action. In Talkeetna, spend a full evening looking out over North America's tallest peaks from Talkeetna Alaskan Lodge's oversized viewing deck. If you're lucky, perhaps you'll see a moose wander by in its natural habitat. Between evenings gazing up at the sky, afternoons spent visiting a musk ox farm, and scenic train rides through the mountains, Alaskan culture never disappoints.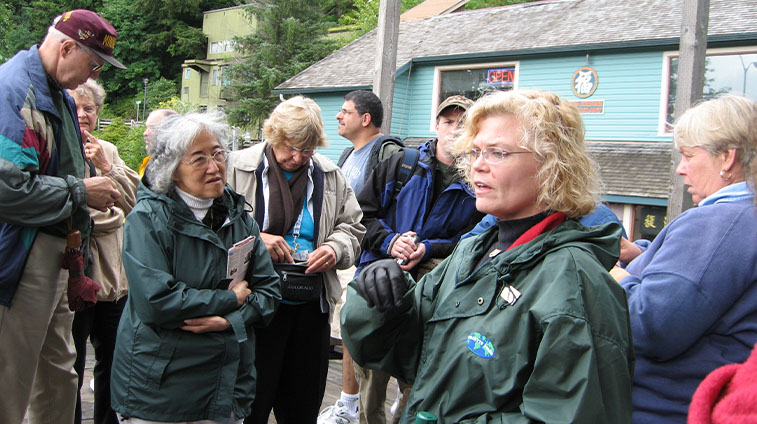 Alaskan Culture
Alaskan people are known for their friendly and welcoming nature. They often have a strong connection to the outdoors and wildlife due to the state's rugged landscapes. Many Alaskans have a self-reliant and resilient attitude, given the challenges posed by the environment. The cultural diversity in Alaska is rich, with indigenous cultures playing a significant role. Overall, Alaskans tend to be proud of their unique lifestyle and heritage.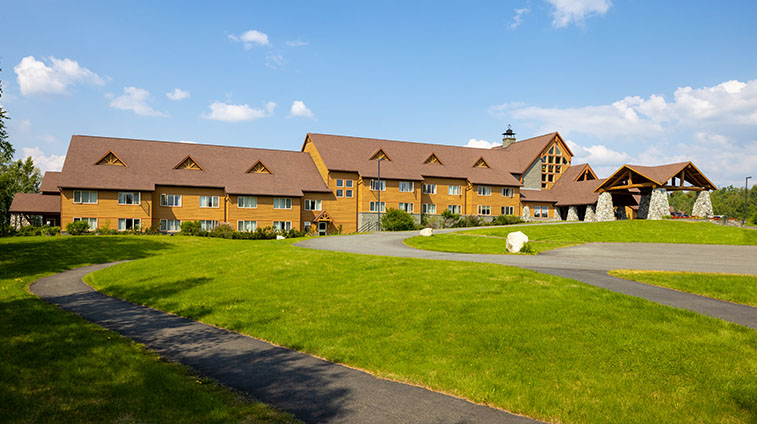 Discover Small-town Talkeetna
Talkeetna is the gateway to Denali National Park and Preserve, one of the last truly wild places on Earth. Covering over six million acres of pristine wilderness, Denali is a sanctuary for a diverse array of wildlife, including grizzly bears, wolves, moose, and caribou. The park also boasts a vibrant birdlife population, making it a birdwatcher's paradise. Most travelers choose to immerse themselves in the unspoiled wilderness by embarking on guided walking tours, local-led hikes, or even attempting to climb Denali itself (for the most daring and experienced mountaineers). And to top it off, the people of Talkeetna embody a strong sense of community, pioneering spirit, and love for nature. Their warmth and hospitality – combined with their passion for the arts, adventure, and sustainable living – contribute to the town's unique atmosphere.