Personalise Your Adventure with Exciting Optional Tour Excursions
Every traveller has different interests. To accommodate that, we have selected optional excursions
that you can purchase to enhance your tour. Each one has been carefully chosen to offer you a
different perspective on your destination.
Join an optional excursion to get
even more out of your trip!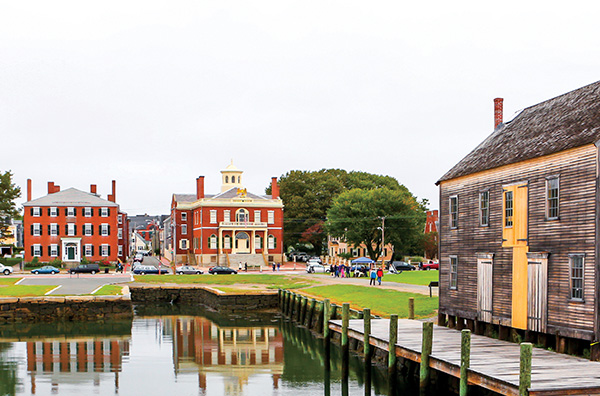 Salem Historical Tour with Lunch
Salem, Massachusetts
Take a trip back in time to historic Salem. You will arrive in a city with a rich maritime history as well as a dark, infamous past associated with witch hunts and the subsequent trials of 1692.
Sit back and take in the quintessential New England atmosphere during lunch at a local restaurant. Then, join your local guide who will lead you on a walking tour to introduce you to the tales of 17th-century Salem. Continue on to relive the days gone by at the House of Seven Gables, the inspiration for author Nathaniel Hawthorne's famous novel of the same name. Get a taste of the life of a sea captain centuries ago when strolling through the spectacular seaside home and gardens.
TOUR: Colours of New England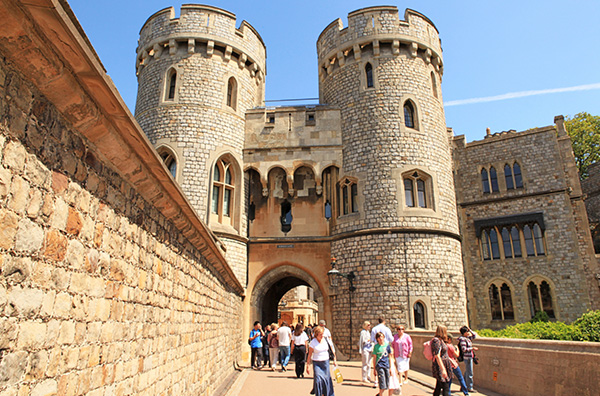 Windsor Castle
London, United Kingdom
Stroll through the fascinating world of the British Monarchy when you visit stately and expansive Windsor Castle. Her Majesty, Queen Elizabeth II uses Windsor as both a private home and as a Royal residence where formal duties of state are performed.
Windsor's 1,000 rooms comprise the largest inhabited castle in the world. It dates back to the 1070s, when William the Conqueror built the original wooden structure, now replaced by grand stone edifices. Explore one of Britain's most visited historic buildings, its precincts, and the State Apartments, which house a delightful collection of Royal art treasures.
TOUR: Spotlight on London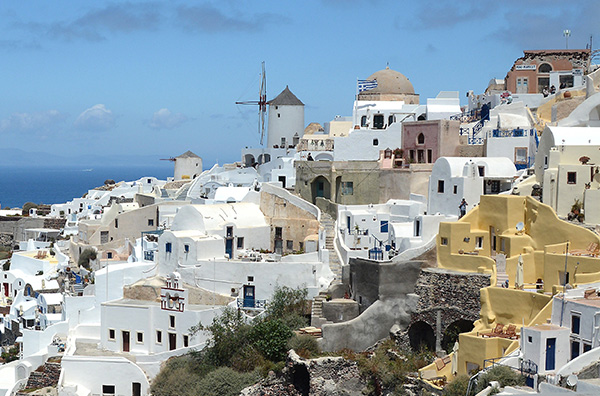 Santorini Sunset Dinner & Walking Tour
in Megalochori
Santorini, Greece
An adventure to the southern side of Santorini finds you in the small village of Megalochori, one of the most picturesque villages on the island dating back to the 17th century.
Embark on a walking tour through the narrow alleys and peek into the small shops, markets and churches for a taste of the local life. After your walking tour, make your way to a local restaurant located along the cliffs of the coast. Savour regional cuisine during your delicious 3-course dinner in an open setting with breathtaking views of the island, the caldera and the rich blue Aegean waters.
TOUR: Exploring Greece and Its Islands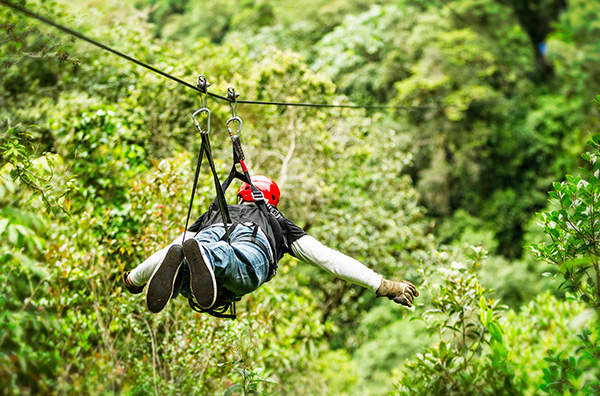 Zip Lining Canopy Adventure
Monteverde Cloud Forest, Costa Rica
Experience the unique sensation of flying through nature! For nature lovers, the greatest adventure of all is to take a Zip Line Canopy Adventure Tour.
Selvatura Adventure Park and Canopy Tour is one of the most popular adventures in Costa Rica. Canopy Tour guides start by outfitting you with the appropriate equipment; then they take you through each of the 12 cables and 19 platforms and through the Tarzan Swing (if you dare). Selvatura Park is one of the longest Canopy Tours in Costa Rica, and the only zip line canopy tour inside the actual virgin cloud forest of Monteverde.
TOUR: Tropical Costa Rica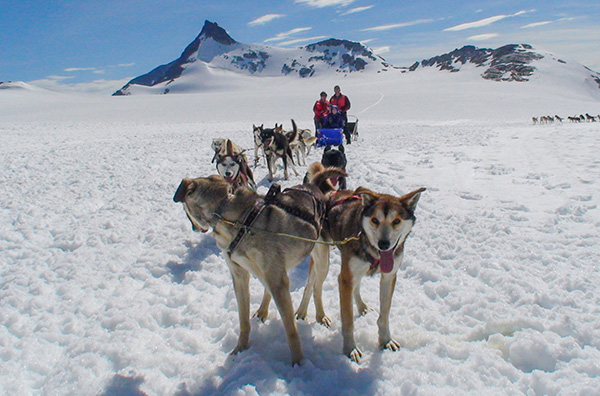 Dog Sled & Helicopter Flight
Juneau, Alaska
Experience Alaska's most famous mode of travel during this "once in a lifetime" excursion operated by qualified Iditarod Mushers.
Your very special adventure begins as you board your helicopter, but that's only one part of this legendary experience, which includes flying over the Juneau Icefield to the dog camp, the kennel tour and the dogsled ride. Glacier-carved mountains will unfold before you as you embark on your flight to the camp. When you arrive at your destination, you'll meet 80 Alaskan Huskies and hear unique personal accounts of the Iditarod.
TOUR: Alaska Discovery Land & Cruise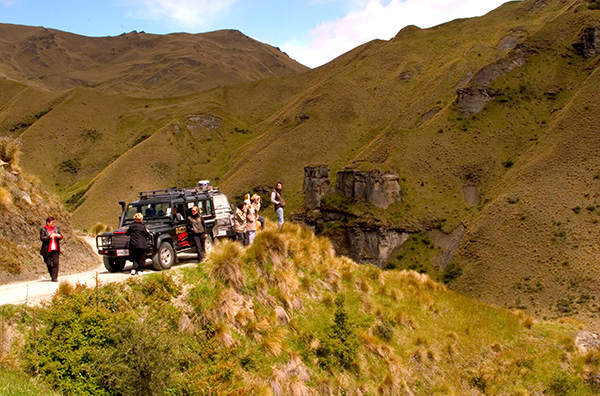 Journey through Middle Earth -
"Safari on the Scenes"
Queenstown, New Zealand
Embark on a 4WD adventure into the mystical landscapes where the powerful "Lord of the Rings" trilogy inspired by J.R.R. Tolkien was filmed.
The vast panoramas of untouched wilderness and awesome grandeur of New Zealand's South Island provide the ideal setting to bring these beloved adventures to life. Travel into the Remarkable Mountains and travel to the entrance of Skipper Canyon, as well as locations where scenes from the movies were filmed. This safari will introduce you to the gold mining heritage of the area – you can even try your hand at panning for gold as you enjoy morning refreshments by the Arrow River.
TOUR: South Pacific Wonders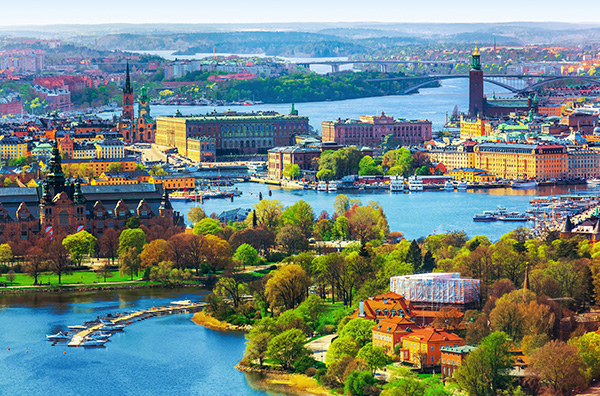 Exploring Stockholm's Archipelago
Stockholm, Sweden
Sail amid a tapestry of islands, islets and skerries that make up the archipelago and explore firsthand the small towns and seaside escapes that local Swedes retreat to in summer.
Join a local expert on a privately guided tour of the historic town of Vaxholm, constructed for defensive purposes by King Gustav Vasa. Meander its historic streets and lush gardens before sailing on to yet another magical island. With thousands of islands to choose from, every local has their favourite – which will be yours?
TOUR: Spectacular Scandinavia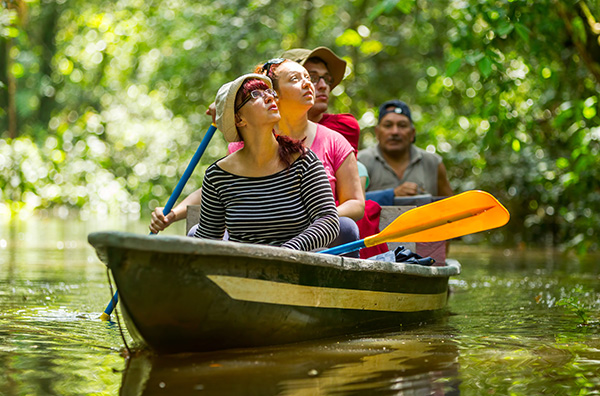 Peñas Blancas Safari River Float
Arenal, Costa Rica
Immerse yourself in the sights and sounds of the Costa Rican rainforest to experience its beauty and peacefulness. Board your boat with your professional guide and paddle down the quiet Peñas Blancas River.
Your guide will share details of the plants and animals you encounter as you float along on this gentle rowing journey. Have your camera ready – monkeys, sloths, iguanas, crocodiles and seemingly endless tropical birds await you. You will come away truly appreciating the ecological wonders of tranquil Peñas Blancas River and its stunning rainforest.
TOUR: Costa Rica: A World of Nature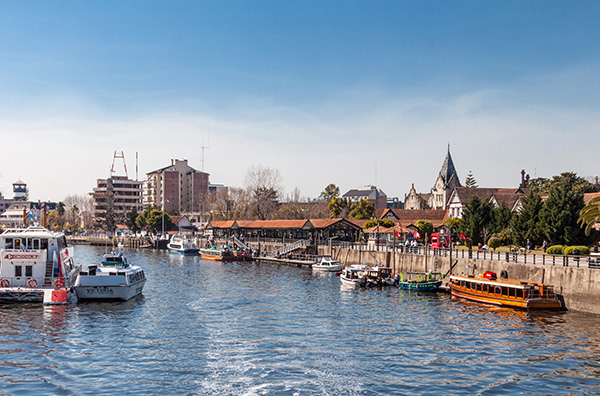 Tigre y Delta Boat Tour
Buenos Aires, Argentina
Located just 18 miles outside of Buenos Aires, you'll find the extraordinary ecological zone of the Parana River delta. A tour with a local guide brings you on a breathtaking journey.
Behold a picturesque coastline dotted with marinas, stunning homes and riverside dwellings. Upon arrival in San Isidro, take a short trip up the Tigre River. A private river excursion by boat explores the streams and canals of this river delta. Each year, 90 million tonnes of sediment carried by the river creates thousands of islands and islets crisscrossed by rivers and brooks. The natural beauty of the Tigre will leave you speechless as you travel down its web of interconnecting waterways.
TOUR: The Complete South America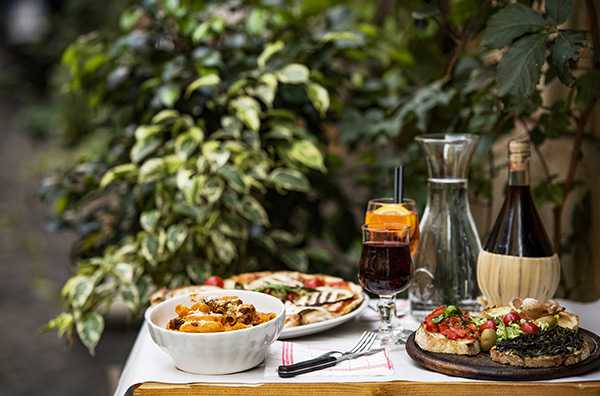 Tuscan Villa Dinner & Entertainment
Montecatini Terme, Italy
Enjoy spending your free night in a gorgeous villa that overlooks the beautiful spa town of Montecatini Terme as you feast on delicious Tuscan cuisine.
You'll dine in high style at this country estate that was once a family farm house. Live, traditional entertainment and wine are included in this magical outing. Now a family owned boutique inn and restaurant, the villa is known for its thoughtful hospitality, elegance, and homemade olive oil. Stroll through its magnificent gardens and enjoy views of the rural hills and Montecatini Terme.
TOUR: Spotlight on Tuscany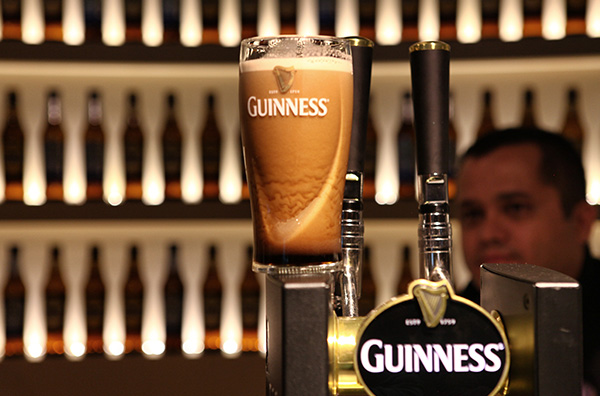 The Guinness Storehouse &
Traditional Irish Night
Dublin, Ireland
This culinary and cultural adventure begins at the Guinness Storehouse, Ireland's top international visitor attraction. Explore the brewing process behind this beloved beverage and learn how to pour the perfect pint. At its spectacular Gravity Bar, enjoy a sweeping 360º view of Dublin as you savour a complimentary pint. Next, come to know Ireland's welcoming spirit, lively music and dynamic dancing during a fun filled evening of Irish entertainment. Become Irish for the night as you take in the local entertainment and savour traditional dishes, such as homemade soda bread and Dublin coddle. The Irish dancers and ballads will touch your heart.
TOUR: Exploring Britain & Ireland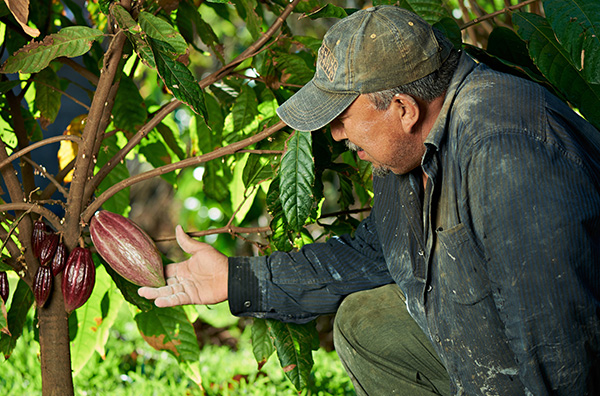 Cuzco Through the Senses
Cuzco, Peru
Venture out to Café del Museo where you'll meet an expert who will share with you the intricacies of Peruvian coffee. Savour the unique aromas and flavours of the various blends and roasts that are popular in Peru's coffee culture.
Next, it's off to the Choco Museo to learn the secrets of Peru's world-famous chocolate. See how cacao is harvested and learn the process of creating a chocolate bar from start to finish. Your expert guide will share with you the history of the first hot chocolate, and why Peru, along with its neighbour Ecuador, is said to have the purest form of chocolate in the world. Then, it is time for what you've been waiting for – sample the rich, smooth chocolate for yourself.
TOUR: Peru: Ancient Land of Mysteries
To learn more about our wide range of optional excursions, visit our Tours section to see what additional adventures await on each tour!