Our Mission
Collette Cares gives back to children in communities around the world. With a focus on basic needs – namely hunger and education – we have set forth on a mission to equalize the playing field for all children, no matter their circumstance. It is our hope that with helping hands, they can receive the tools to accomplish their dreams. Collette enhances people's lives through travel; likewise, we aim philanthropically to enhance the lives of those who live in the communities where we live and where we travel. Engaged employees are the heart and soul of our program which is why each year, they give over 4,500 hours of service.
A Global Focus
With long-running legacy programs in countries like Kenya, Australia, Fiji, Peru and Cambodia, our reach is wide and our impact is deep. Every project tells a story of hope and transformation. Keep up with the progress at these sites and find out about the newest projects in development on our Stories page.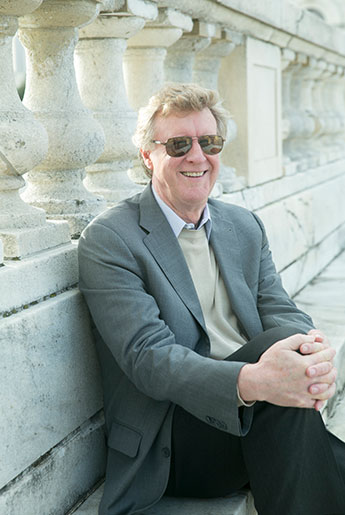 Dear Friends,
All children deserve access to nutritious food, an education and love. At Collette, our goal is to make this possible for every child, everywhere. One of the greatest things we have seen since setting out on this mission has been the kindness of our travellers. They have met some of the children in the world that we support, and seen some of the projects firsthand… and have awed us with their actions. From knitting blankets for every child in the Peruvian orphanage we support to funding a field trip for our sweet children at Tenderfeet in Africa, our travellers have gotten involved in our mission to make a difference for these children in big ways.
Our employees are incredibly motivated to participate in the mission of Collette Cares as well. Giving back is part of the culture at Collette, and through a robust volunteer program, we give thousands of hours of service annually to local charities in our international offices.
With all of us working together – our travellers and employees, we can change the world. And we will.
Dan Sullivan Jr.