Who doesn't love finding a new destination to fall in love with? Especially one that feels like your own traveler's paradise, somewhere you discovered on your own. Everyone loves Paris, London, and Rome – don't get us wrong, we love them too – but maybe you need a place that holds some wonder and mystery. For that, we've written about two must see places in Europe we think deserve more recognition than they get, Croatia and Portugal. Beautiful, eclectic, and both filled with great food and great people. Need more reasons to check these two countries out? We've got our favourite spots within each of these countries below, picked specifically to make you fall in love too.
Croatia
1. Opatija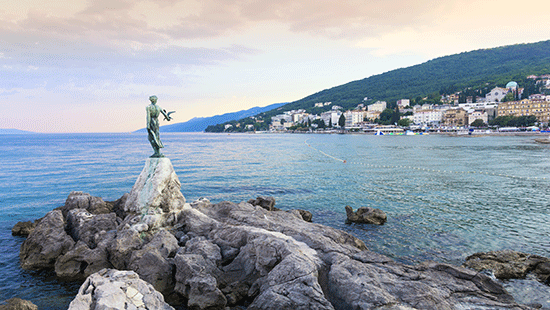 In western Croatia, there sits a traditional seaside resort where the lush green of the landscape rolls down the slopes to meet azure Mediterranean waters. Sandwiched between these two are buildings that reflect an Austrian Riviera style, creating a place that truly looks like a living postcard.
2. Plitvice Lakes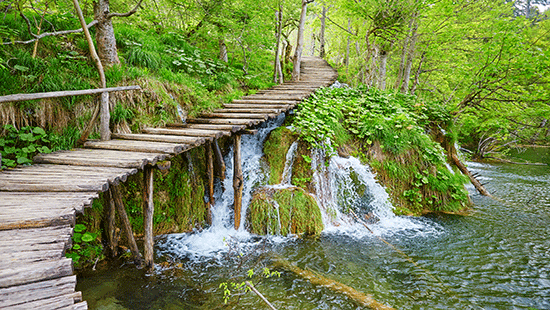 This national park in Croatia is pristine turquoise lakes, musical cascading waterfalls, and rich green flora coming together to create an otherworldly paradise. Here, wooden paths lead to hidden caves and stunning panoramic sights. These sixteen lakes make up the largest national park in Croatia, and every corner of it hides some wonder.
3. Diocletian's Palace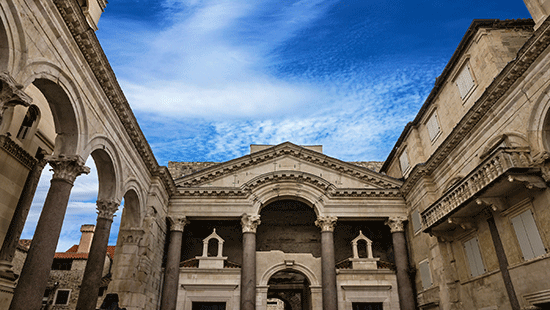 This massive fortress, built by the Roman emperor Diocletian in the 4th century, is a sprawling and awe-inspiring complex that consumes half of Old Town Split, the town in Croatia where it resides. White limestone and marble make up its walls and corridors, with stunning Roman architecture found at every turn.
Portugal
1. Belem Tower, Lisbon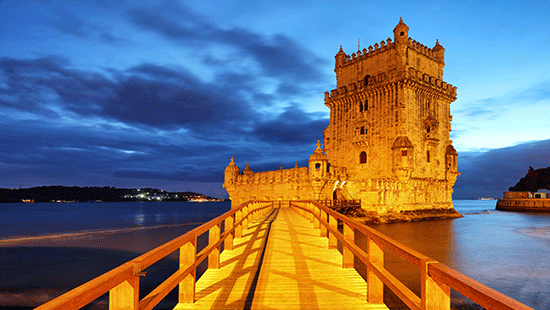 Built in the early 16th century to protect Lisbon and the mouth of the Tagus River, Belem Tower rises proudly over the Lisbon skyline. You can tour the inside and see the niches built for the defensive cannons, and the view of Lisbon and the ocean from the top of the tower is unparalleled.
2. Sintra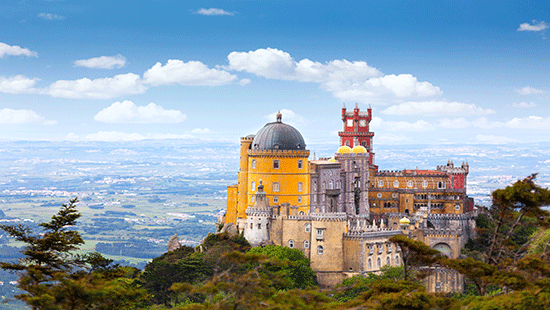 Sometimes the word "picturesque" can be overused when describing visually stunning destinations, but we can't figure out a better way to describe Sintra. Part of the "Portugese Riviera," Sintra is a wildly colourful seaside municipality dotted with 19th century romantic architecture and Moorish castles from the medieval age.
3. Ria Formosa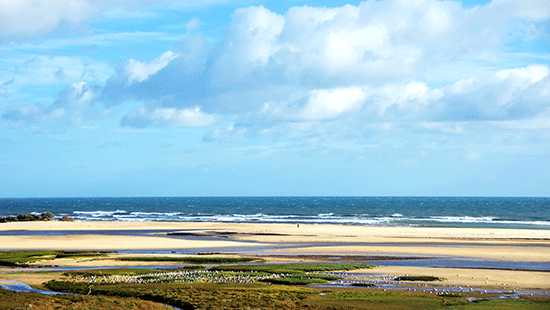 The Ria Formosa region in southern Portugal's Algarve region is an azure and emerald swirl of ocean colour, where manmade inlets allow the water to reach further inland. Sunny, warm, and beautiful, the Ria Formosa is a perfect place to dip your feet in the ocean and take in your surroundings.