Trout Unlimited Members save on worldwide travel with Collette!
Trout Unlimited and Collette have teamed up to offer big savings on worldwide guided travel. Choose your adventure from over 160 tours to all 7 continents, including iconic destinations and the hidden gems of the world.
Imagine traveling the world without the hassle of planning, booking, and navigating. That is what it's like to travel with Collette.
After over 100 years of travel, Collette gives you more peace of mind, more expertise, more flexibility, and more on tour. We handle all of the details, from booking flights and hotel stays, to curating enriching cultural experiences, and even escorting you to and from the airport in a private luxury sedan. Our team is here for you before, during, and after your tour.
We'll take care of it all. Just embrace the journey.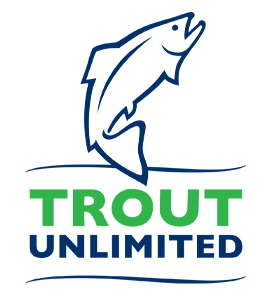 SAVE
per person* on any tour!
Use offer code TROUTSAVE at time of booking to redeem your member benefit and to hear about special seasonal offers of up to an additional $500 per person!*
For reservations, call Collette at
877-265-8549, or contact your local travel professional and ask for Collette.
There's a great big world out there just waiting to be discovered. The time has come, what are you waiting for? With Collette, the world is within your reach. Collette offers travel packages across all seven continents. Operating in the United States, Canada, United Kingdom, and Australia, Collette has been alongside thousands of travelers and are the experts in travel.
Order Your Worldwide Travel Guide Brochure
There's nothing better than flipping through the pages of a brochure and dreaming of adventures. Sign up below to receive one.
Get the Hottest Deals First
Be the first to learn about special offers, flash sales, the latest destination trends, expert travel tips and so much more.
Collette has 168 tours traveling to 65 countries across all 7 continents.
*Use offer code and your member benefit for savings. Savings are comprised of retail offer together with member benefit. Offer valid on new bookings only and can expire earlier due to space or inventory availability. Retail offer savings amount will vary by tour and departure date, and is only available on select departures. Call or visit www.collette.com/offers for details. Space is on a first come, first served basis. Offers are not valid on group, existing bookings or combinable with any other offer. Other restrictions may apply. Promotional pricing may remain in effect after the expiration date.