A rendezvous with a magnifique experience awaits! As cliché as it sounds, France truly has something for everyone. With over two dozen cities, each with their own nuances of the French culture and contributions to its history, architecture, art and last but not least, the gastronomical delights that the French are famous for throughout the world are yours to explore, experience and fall in love with during your stay. Coast to coast, border to border, there are seemingly endless variations on your French experience to be had. Rolling hills and scenic valleys lined with the fruit of the gods; seaside towns, along sandy beaches with views you just might be sharing with royalty; or maybe snowcapped mountain ranges providing some of the best skiing in the world and an adrenaline rush to match is what you seek. Whatever you decide, France easily makes you feel as if you have stepped out of reality and into the art you learned about and loved since you were a child.
Explore More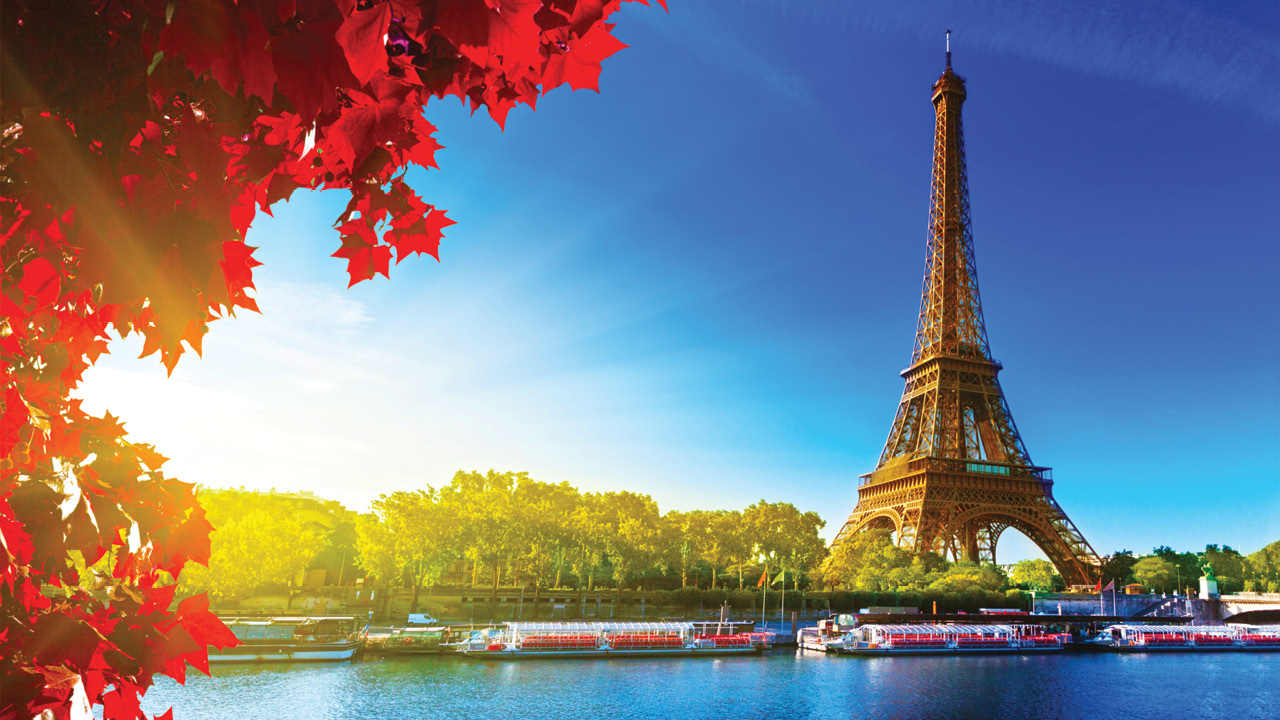 Paris:
This French capital is one of the world's greatest cities and certainly one of its most beautiful. The Eiffel Tower, Arc de Triomphe, Louvre and Orsay Museums, the Champs Elysees, Montmartre and the Sacre Coeur, and many others are all iconic symbols of the "City of Light." Renowned for fabulous dining, high fashion and the French savoir faire, one can keep returning to Paris over a lifetime and still not see everything it has to offer.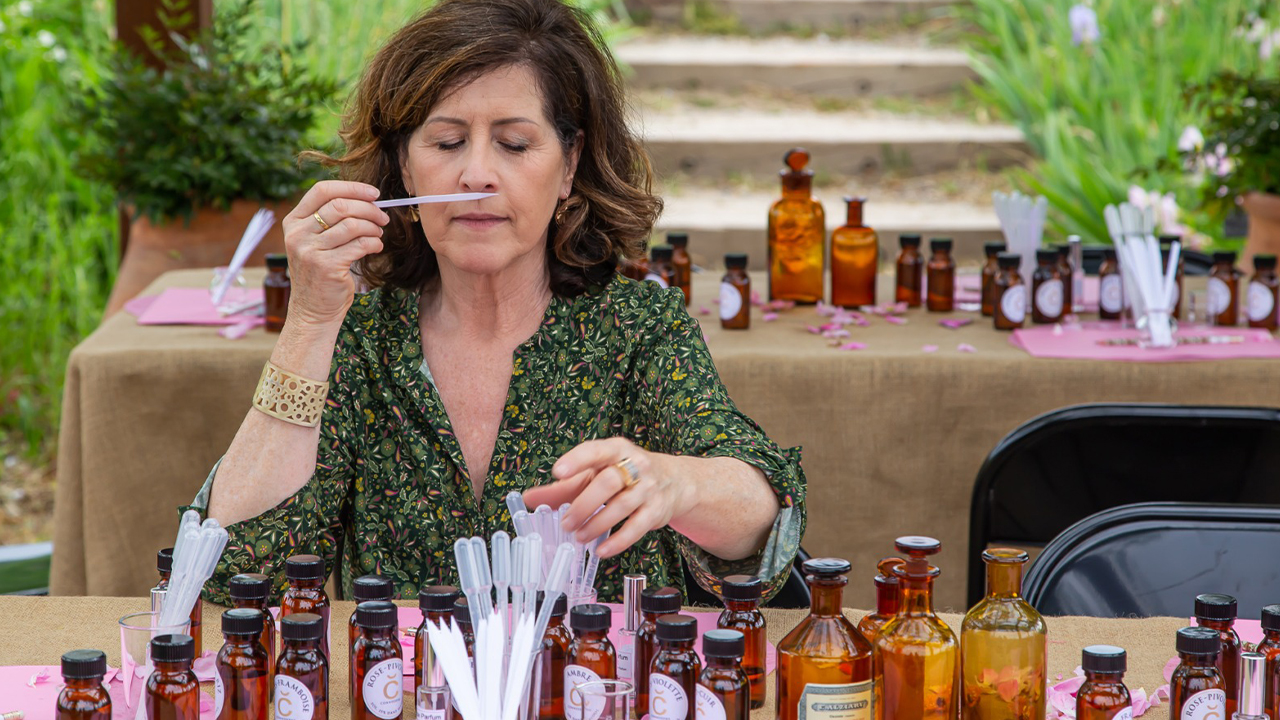 Grasse:
Sitting on the French Riviera, north of Cannes, is a town that is an olfactory oasis. Set in the hills, Grasse is considered the perfume capital of the world. The town's fields of jasmine, lavender, and other fragrant flowers are harvested to create essential oils for perfume production. Perfumers (known as a nez, or nose) in Grasse can teach you how to recognize different scents and how top notes, mid notes and the lingering base of a fragrance come together to create a magical aroma.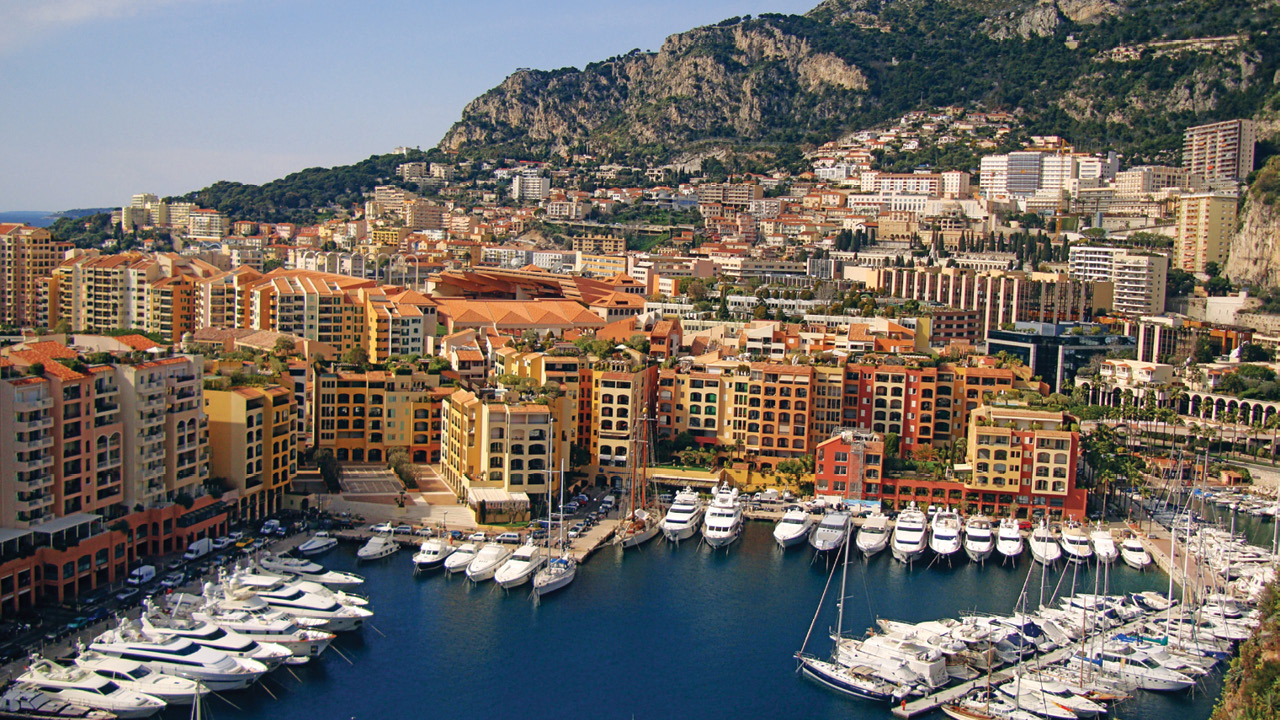 Monaco:
At 370 acres or three-quarters of a square mile, the Principality of Monaco is the world's second smallest sovereign state. It sits in a scenic cliff-side location on the Mediterranean completely surrounded by French territory. This fairy tale of a country is headed by the Prince Sovereign, currently, Albert II, son of Rainier III and American actress Grace Kelly. Discover a place that is just as you imagined with opulent architecture, stunning coastal panoramas, chic boutiques and ritzy cars. Highlights of a visit include the Oceanographic Museum and the Prince's Palace as well as the Cathedral, the final resting place of the Principality's monarchs.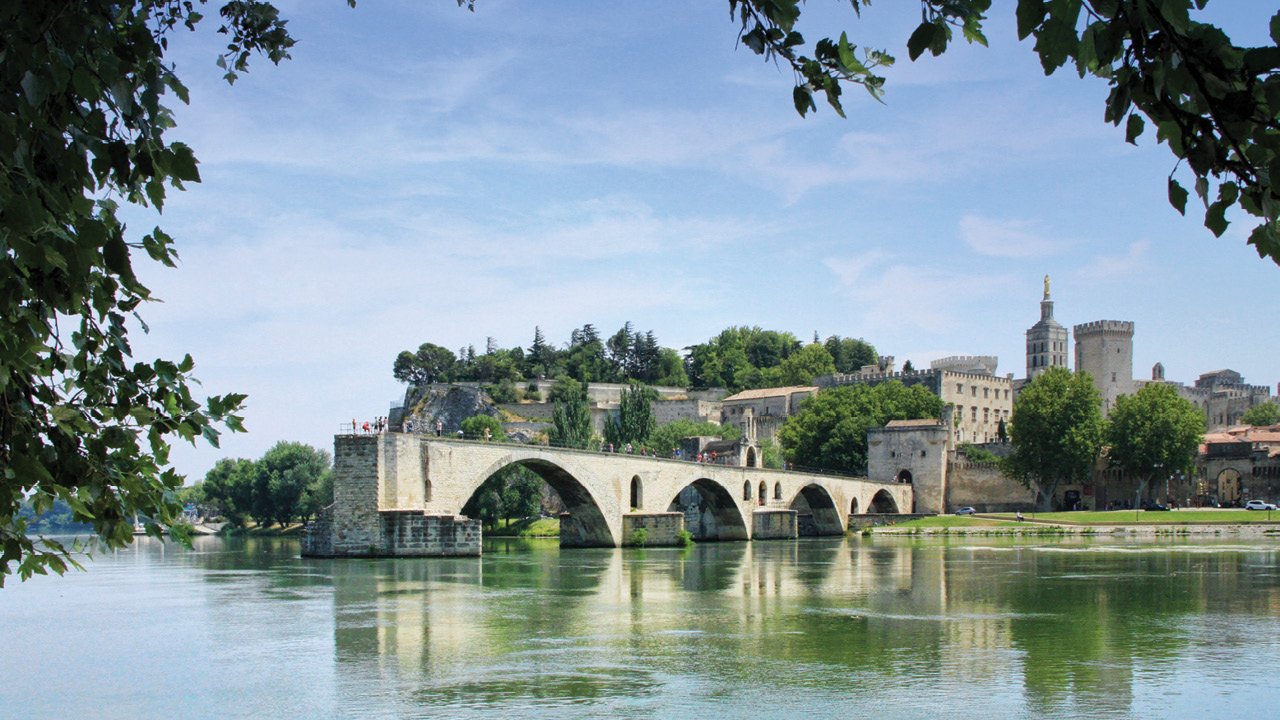 Avignon:
A perfectly preserved medieval enclave of Roman origins, Avignon is set in the heart of France's Provence region on the banks of the Rhone River. For 68 years in the 14th century, Avignon was the capital of Christianity, the seat of 10 Popes before the papacy was brought back to Rome in 1377. Avignon has always been a center for art and culture, a designation that continues with its annual Arts Festival, hosting numerous stage productions, film showings, exhibitions, poetry readings, concerts, mime performances, ballets, and more.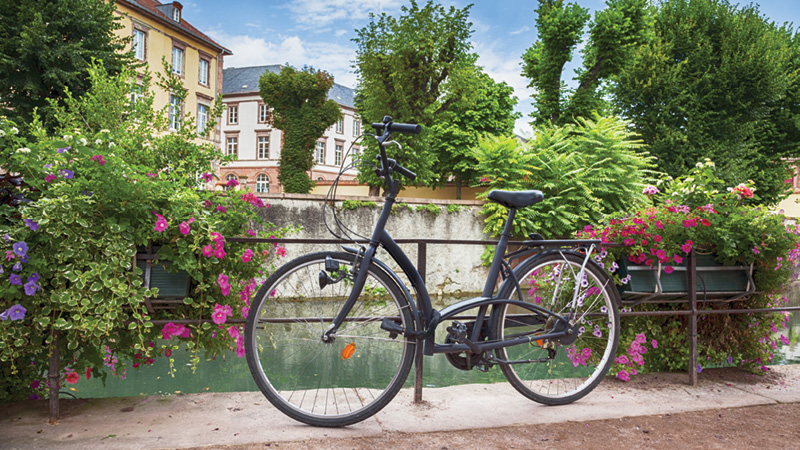 Small-town touring:
Take a break from the City of Light and get a taste of old world France when spending time in countryside villages that look like they are plucked from a storybook. With many unique villages, each region has its own special qualities for you to experience. Travel through hilltops, rocky coasts and remarkable views while learning about the locals and their lifestyles.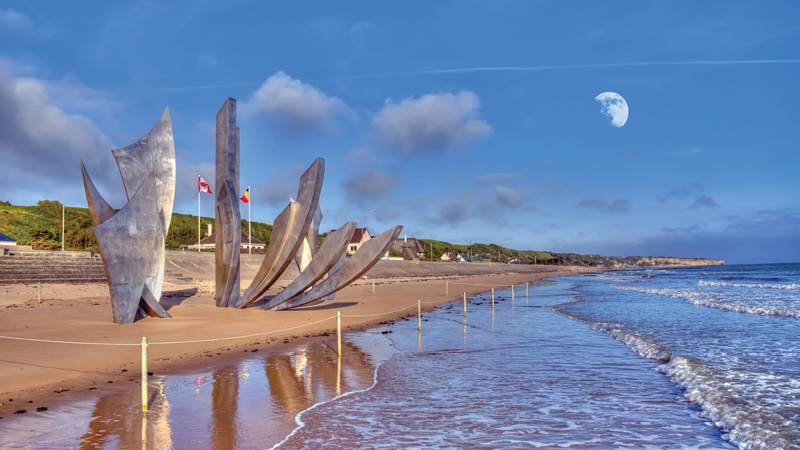 Omaha Beach:
This was one of the beach sectors assigned to the American landing forces during the invasion of June 6, 1944. It was here that the U.S. First Division fought the bloodiest engagement on D-Day. Go through the towns that make up the sector: St-Laurent, Colleville and Vierville. Set foot on the beach and reflect on that fateful day and cherish the present peace. The American Military Cemetery stands up on the bluff as a testament to the greatest sacrifice that these Americans have made in the name of freedom.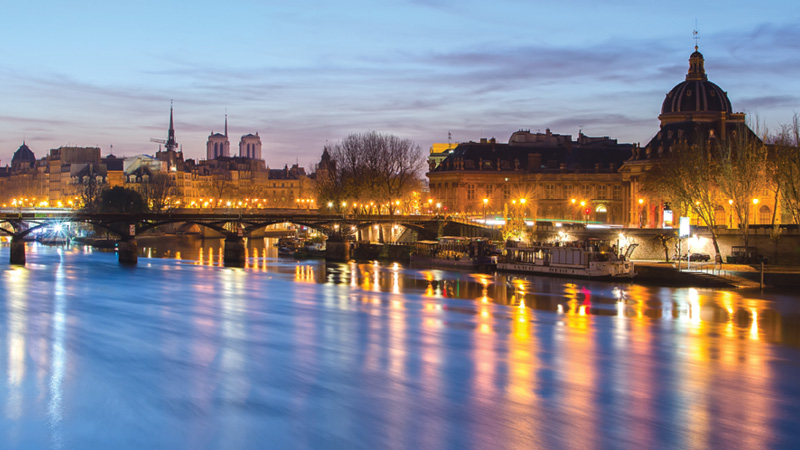 Dinner at Eiffel Tower:
Put yourself in a scene from a movie; the lights of Paris glitter beneath you as you dine inside one of the world's most iconic landmarks – the Eiffel Tower. Built in 1889 as part of the World's Fair by the architecture team of Gustave Eiffel, the Eiffel Tower is the symbol of Paris today. Located on the first level is 58 Tour Eiffel, a gourmet restaurant with stunning panoramic views of Paris. Since food is another big part of Parisian culture, the meal is several courses, beautifully displayed and accompanied with wine, coffee and tea.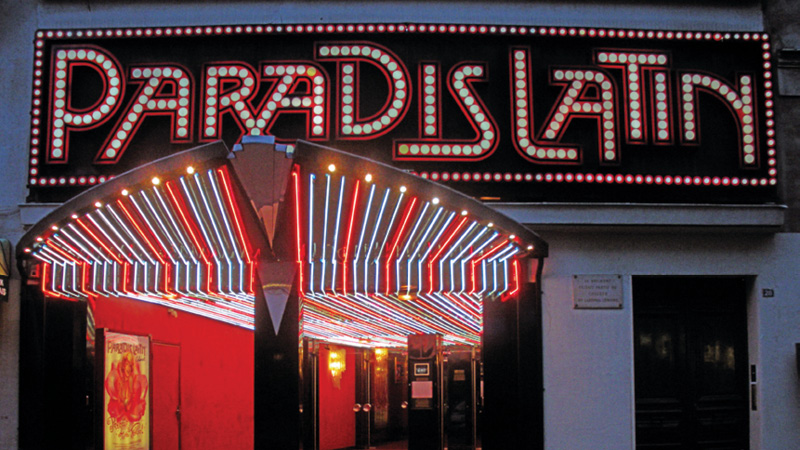 Cabaret Theatre performance:
Immerse yourself in the nostalgic side of Parisian culture when taking your seat at a traditional cabaret show. Colorful, crazy, glamourous and intriguing are all used when describing the excitement that is Parisian cabarets. Enjoy your meal while being entertained with a show or play in this festive atmosphere.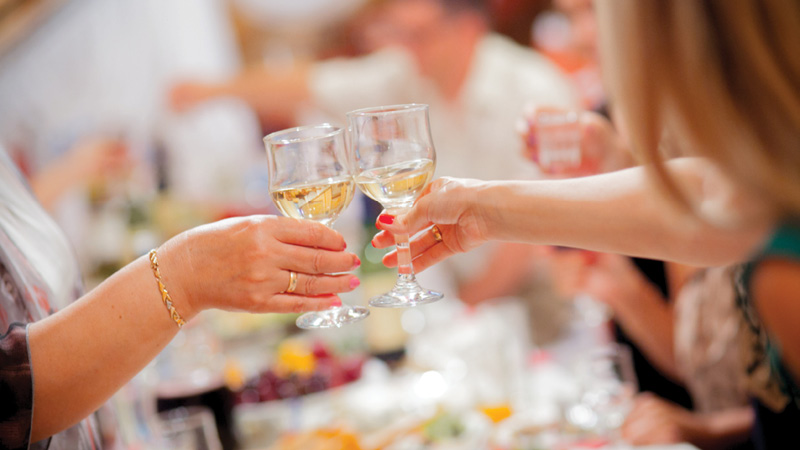 In many places in France, wine costs less than water. Stay hydrated of course but this is also an affordable chance to try many different varieties of the best wine in the world.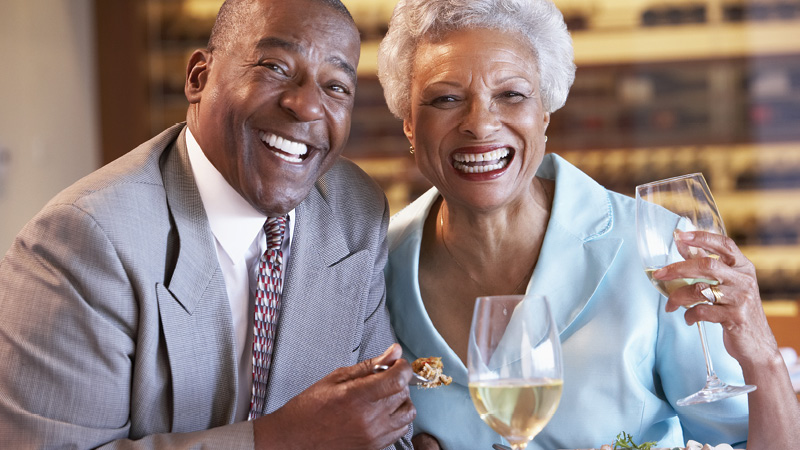 Dinner at the Paradis Latin requires business casual attire; shorts are not allowed. This is your chance to get into the spirit of this exciting night.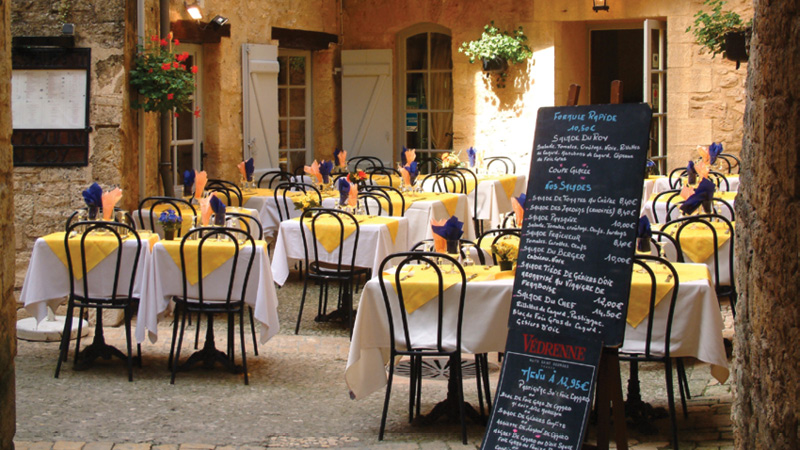 The French eat lunch between noon and 2:30p.m. and dinner between 8-11p.m. Many restaurants close after lunch and do not open again until dinner time.
Brochures that Feature Our France Tours