As a member of the Collette team, I get to travel to all kinds of amazing places that shift my perspective every time, but my experiences in Morocco have changed me in ways I didn't expect. This is part three of four in which I explore my many incredible experiences with you. Enjoy, and stay tuned for more to come!
In the bustling souks of Morocco, specifically in Marrakesh's famous square, Jemaa el-Fna, you'll find that merchants welcome and even expect a little game of price haggling! For some, this may be an uncomfortable tradition to partake in but I can assure you, it is seemingly customary for merchant owners and buyers to go back and forth on price negotiations. And once a price is agreed upon and the transaction has been made, there are smiles all around. Here are a few tips:
Do Some Research
If you've never been to a souk or a Moroccan market, a simple Google search will help prepare you on what things you can expect to find.
Make A List
The souks of Marrakesh can be very overwhelming. There is a plethora of items for purchase – from leather goods to metal goods to ceramics and carpets. Keep a mental list of some of the things you want to purchase and an idea of how much you are willing to spend.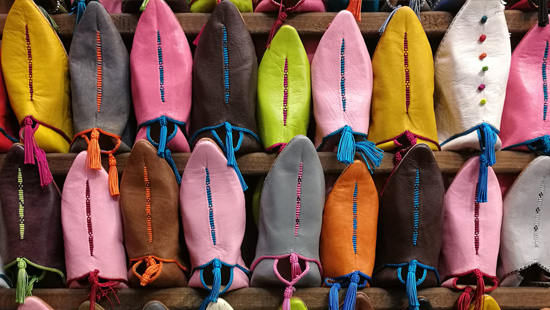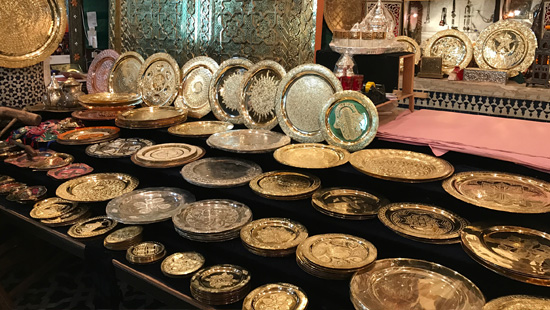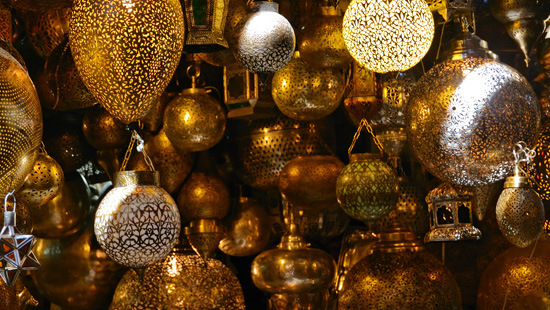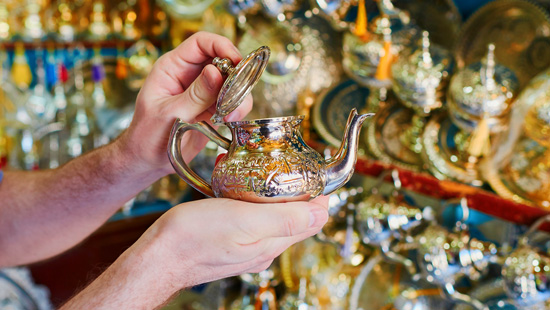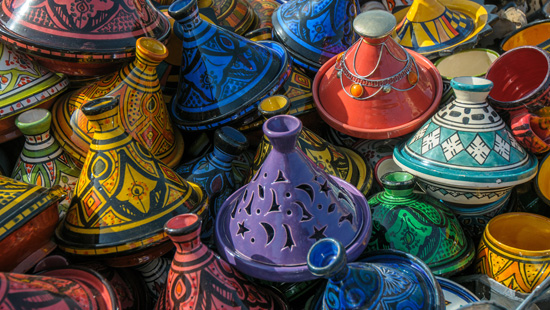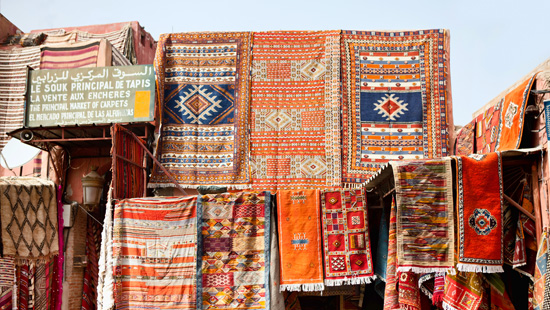 Ask Your Guide
If you visit Morocco with a tour guide, use them to your advantage. Your tour guide will often accompany you through the souks and even help you bargain. They have a better idea of what the mark ups are and what tourists should actually be paying.
Commit and Have a Great Time
Once you've eyed that piece of art or that hand-made metal lantern, the haggling begins. The merchant owner will typically spit out a price that may seem high at first. However, a general rule of thumb that our guide shared with us was to offer 10-30% of what the initial asking price is. This might seem like a shockingly low counter-offer, but you'll notice your merchants counter-counter-offer isn't much less from his starting point. Keep the haggling rolling paired with a good sense of humor and you're bound to walk away with some amazing finds at very reasonable prices and even a new friend!
Don't Be Afraid to Walk Away
If you think you are not getting anywhere, and you have maxed out your haggle, simply walk away and don't look back. Owners typically do not want to lose a sale so if they see you lose interest and move to another stall nearby, they might just budge and give you the item that you want at the price that you want.
Haggling at the Souks can be a little intimidating at first, but you can do it!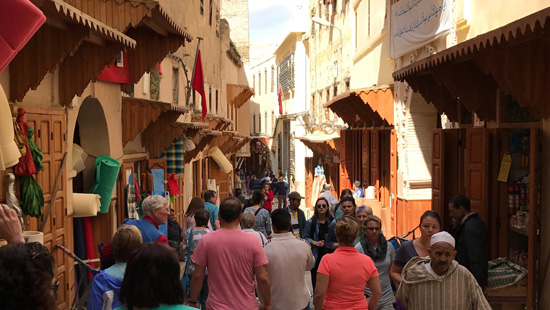 If you missed my first post about Moroccan Architecture, you can see that here. You can find some information about Moroccan Cuisine and Agriculture here. Up next I share some magnificent landscapes with you.