On July 1st, Canadians celebrate Canada Day, a special observance that marks the anniversary of gaining independence from Great Britain in 1867. In 2017, Canada Day takes on even more importance since Canada will observe its 150th anniversary with lots of celebrations that will be bigger than ever. There are many places to go and many ways to party like a Canadian. Let's check them out!
Big city celebrations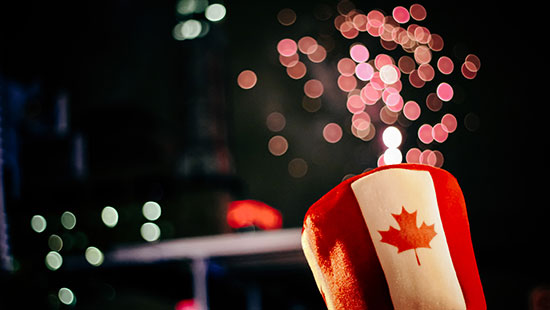 The city of Ottawa is always the center of the celebration, but this year will top them all. With lots of fireworks, family-friendly programming, live entertainment both indoors and out as well as huge street parties, an air show, citizenship ceremonies and military salutes, the city plans to put on a proper celebration. Basically, if it's a lot of fun, it will be happening in Ottawa.
Celebrate with Mother Nature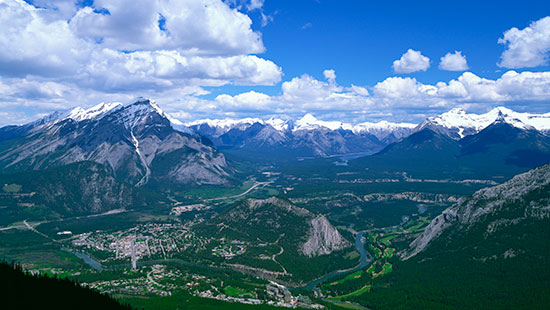 Not only is there a lot of fun to be had in the city, cottaging and camping are also very popular options for celebrating Canada Day. Many people choose to enjoy the chance to go on a getaway, while others spend the day visiting parks and beaches or going on a tour to visit historic sites throughout Canada. National parks are offering a great opportunity to spend time outdoors by offering free admission for the entire year in celebration of the big 150th birthday. Both Canadians and visitors from around the world are invited to take advantage of the free admission. If you can't decide between partying in the city or going camping, you can do both. Ottawa has set up camp sites for people who want to enjoy all the revelry the city has to offer.
Party like a local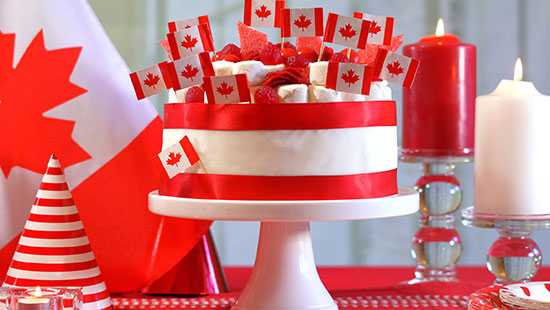 Canadians love to celebrate Canada Day with friends and family. They have barbecues, make lots of tasty treats and either put on their own or attend fireworks displays. Fireworks are a very big deal on Canada Day! Proud Canadians also adorn their homes with Canada themed decorations like streamers, flags and maple leaves. They paint their faces and wear Canada Day themed outfits to display their love for their country.
Enjoy Favourite Canadian Dishes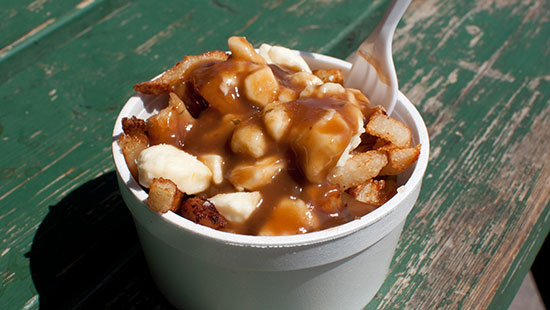 Poutine is a dish of French fries with cheese curd and brown gravy on top.
Nanaimo bars are one of the most common desserts in Canada. They're made of chocolate ganache and vanilla custard with a crushed cookie crust.
Lobster rolls or fried clams are a popular choice.
Butter tarts are a traditional treat dating back to the turn of the century. They have a delicate crust with a creamy center made of butter, sugar and egg.
Tourtière is a flakey pie filled with ground pork, beef, veal or game with herbs and spices. Don't forget to put some ketchup on top!
Beaver tails are fried dough pastries. They can be topped with sweet things like whipped cream, maple butter, cinnamon and sugar or chocolate and hazelnut.
No matter how you choose to celebrate, Canada's 150th will be one for the memory books. Even if you're not a Canadian, you can still party like one by helping them observe this very special day. To learn more about the history of Canada Day, check out our blog post here.