You hold tremendous potential to create fantastic video right in the palm of your hand. Phones these days can take great videos, but there are a few basics you need to know to make sure yours are the best they can be. By following these tips, shooting great video with your smartphone will be easy and the footage will look great.
Good Lighting is Critical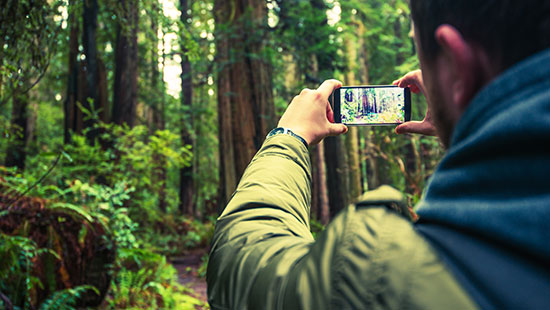 Try as much as possible to shoot your video in brightly lit areas. This will help avoid unnecessary shadows and grainy areas in your video. Most phones also offer "touch focusing" in the event your camera is focusing on the wrong area of your composition. After setting the focus on the most important aspect of the video, the automatic exposure control will have an easier time making small adjustments if lighting conditions begin to change.
Don't Shoot Vertical Video
We're living in a widescreen world! Laptops, televisions, social media, and websites are all examples of places where a vertical video probably won't tell the whole story. Hold your phone horizontally and you'll get more of the good stuff into your shot.
Be Conscious of Sound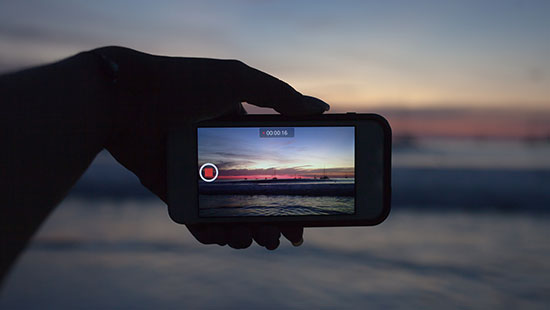 The quality of your audio is just as important as the quality of your video. It's very common to catch wind and other unnecessary environmental noise that will compete with or drown out any important audio while shooting video outside. It's best to shoot your video in a quiet place, indoors if possible and with less ambient noise. If you're filming outside, stay as close to the audio source as possible and try this little trick: use your hand to cover around the phone's microphone (without covering it completely) to protect it from other sounds.
Avoid using the zoom feature on your phone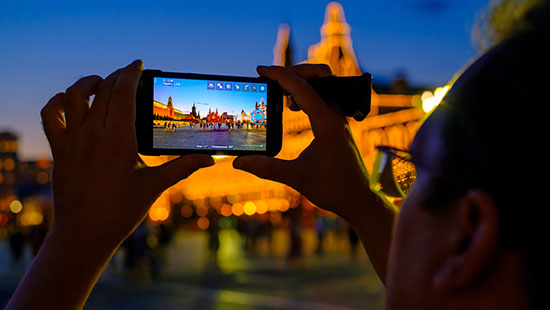 It's tempting to use this feature since it's built into your phone, but the lens isn't zooming optically. When you use the zoom feature, you're just enlarging the picture digitally, which means you will quickly enter the world of unsightly pixels and an unusable video. If you happen to have a clip-on lens adapter, those work great for wider shots.
Keep it steady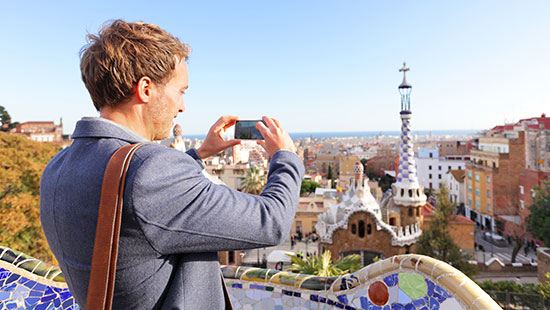 A selfie stick comes in handy when trying to keep your shot smooth and steady. If you happen to be filming handheld, try your best to keep your camera as steady as possible. The shot doesn't have to be perfectly steady, but the steadier the better.
Experiment with apps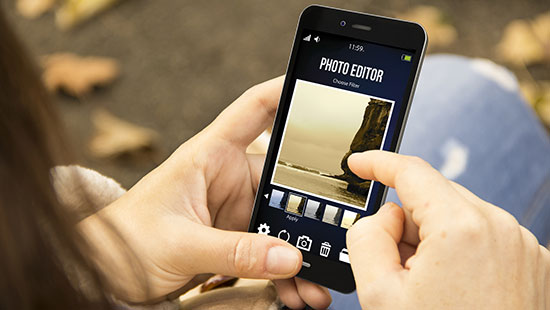 While most built-in camera apps are great, there are plenty of third-party apps that are far more capable, allowing you to fiddle with manual focus, exposure, fast and slow motion and time-lapse images. Test out a variety of apps and get ready to improve your video and photo skills.
Have fun!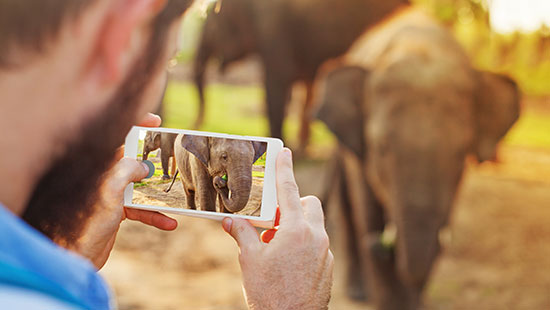 The most important thing to do is to have fun! The more energetic you are, the better your videos will be. Your viewers will be glued to the screen to see what happens next. Film as much as you can and remember to look for those special and experiential moments as well as those gorgeous backdrops that will look great in your video.