Years ago, while vacationing, I bought a "local handmade" straw bag at the Nassau Straw Market in the Bahamas. I was elated with the purchase, thinking I had just acquired a piece by a local artisan. The high was short lived – when I got home I discovered a tiny white "Made in China" label inside a small pocket of the straw bag.
Have you ever had that experience where you thought you were buying an authentic, local made souvenir, only to discover that it was imported from another country?
Nowadays, I rarely buy souvenirs unless they come with certified stamps of authenticity, or I'm getting it straight from the source, like when purchasing a product directly from a craftsman or producer. On my recent trip to Portugal, I found it easy to buy locally made souvenirs. Here are 10 that make for great mementos and gifts.
1. Portuguese wine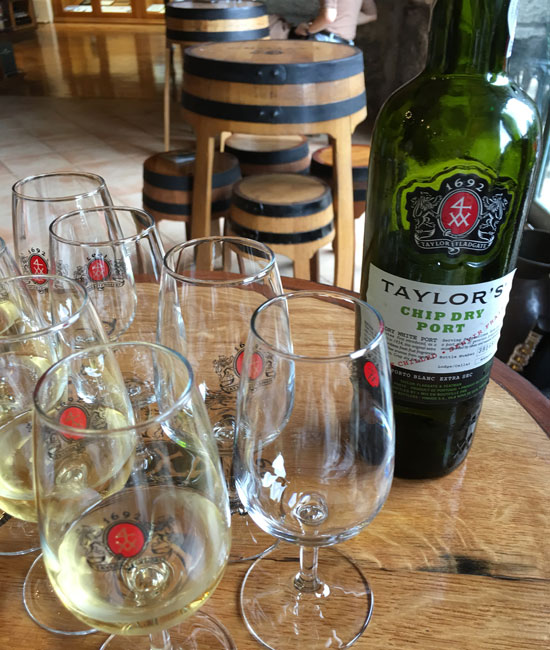 Portugal is the world's top port wine producer. Port or Vinho do Porto is an excellent fortified dessert wine from the terraced vineyards of Douro Valley, near Porto. The wine comes in different varieties including tawny, ruby, late-bottled vintage (LBV), vintage, Colheita, and crusted.
You can buy port wine wherever wine is sold in Portugal. The best way to learn and enjoy the wine prior to buying is by visiting the Douro Valley where it is produced. Those who can't make it to the Douro Valley may want to visit the port houses (such as Taylor's, Ferreira and Graham's) in Vila Nova de Gaia, a town located across the Douro River from Porto.
If you're not a fan of port, choose from Portuguese rosé and vinho verde (green wine). Vinho verde is a light and crisp white wine with a green hue.
2. Cork products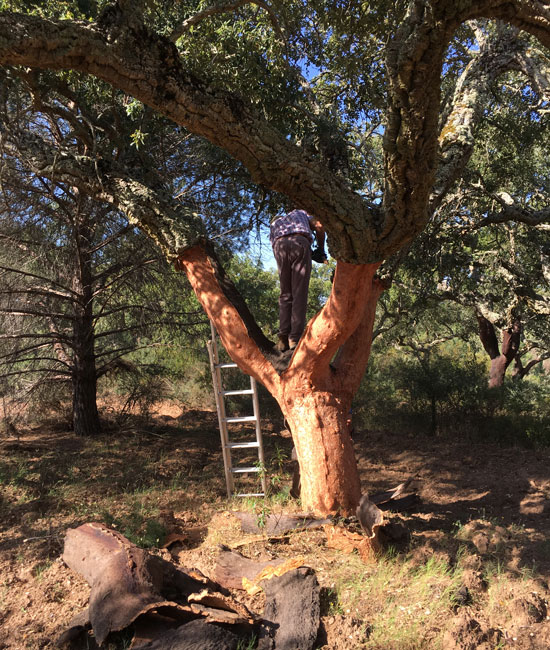 In souvenir shops, street stalls and malls throughout Portugal, you'll find cork products. Portugal is the largest producer of cork, with cork oak plantations scattered across the Alentejo province.
You'll find all kinds of products made from cork including wallets, shoes and even umbrellas. I purchased a red cork tote bag which was lightweight, waterproof and flexible from a wine shop in Redondo, a small town just outside Evora. My son bought a cork tie from Cork & Co., a small gift shop selling locally made goods in Lisbon. Beware when purchasing cork products – some are made in China and others are not made from genuine cork.
3. Azulejos
In the 15th century, Spain introduced ceramic tiles to Portugal. The original Portuguese tiles were blue, yellow, green and white. By the 17th century, the tiles evolved to be only white and blue. Today, Portuguese tiles, also known as azulejos, come in many colors, however most follow the traditional patterns.
Want to take home a piece of Portuguese culture? You can buy azulejos, ranging from antique or new ones in stores around Portugal.
4. Pottery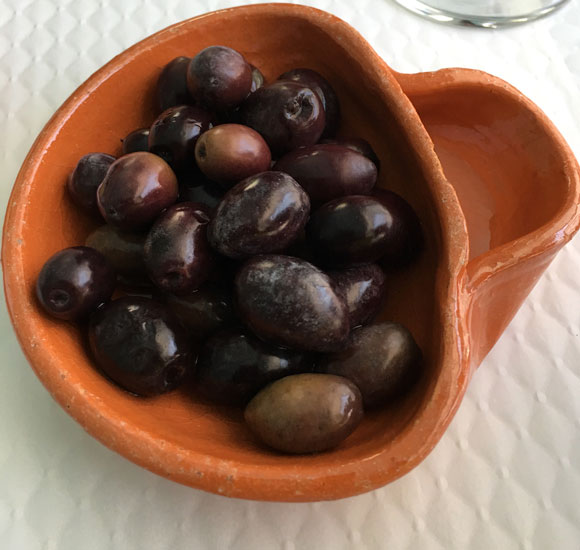 Portugal is also famous for its pottery and earthenware. While in Redondo, I visited João Mértola, a potter for more than half a century. João is one of the few remaining potters in the town that once boasted of over 40 potteries. I bought two olive dishes with attached pit cups, handmade by João for 5 Euro each.
5. Rooster of Barcelos (Galo de Barcelos)
The brightly colored Barcelos cockerel (Galo de Barcelos) is an unofficial national symbol of Portugal. You can find Barcelos roosters depicted in ceramic and wood or printed on t-shirts, postcards, dish towels and aprons.
Many are mass produced and are not locally made. When in doubt, shop at genuine local handicraft stores like Prometeu Artesanato in Porto or Nobre Povo in Lisbon.
6. Embroidery
Madeiran embroideries from Madeira, Portugal's semi-tropical island in the Atlantic Ocean, off the west of Africa, are the best in the country.
In Funchal, the capital city of Madeira, you can visit the many shops selling embroidered products like table cloths, blouses, shirts, scarves, baby clothes, and beddings. Madeira's embroidery has a 150-year history and there are over 3,000 embroiderers in the island today.
For guaranteed authenticity, buy pieces with a seal by IVBAM (Madeira Wine, Embroidery and Handicrafts Institute). Check out Bordal Bordados de Madeira for a range of embroidered products.
7. Shoes
Before I left for Portugal, I planned on buying a pair of shoes during my trip, but ended up empty handed because of procrastination. I had my eyes on a few pairs of shoes in Porto on the day when I arrived in the city. Thinking I had the time to buy, I scheduled my shopping day for Sunday, the day before we left Portugal, not knowing that shoe shops (and most stores in general) are closed on Sundays.
Portuguese leather shoes are said to be some of the best, right up there with Italian ones. For unique and excellent quality leather shoes, get a pair in Portugal.
8. Canned sardines
Mundo Fantástico da Sardinha Portuguesa (Fantastic World of the Portuguese Sardines) is a unique souvenir shop in Baixa, Lisbon, selling just one type of product – canned sardines. The company's official website states that the Lisbon store is a "space to pay tribute to the Portuguese Sardine and to all that [the] popular fish has already done for the country."
This brightly lit and colorful store has canned sardines from floor to ceiling arranged by year, starting from 1916 to the present. Regardless of the year on the label, the sardines inside are the same. The year does not refer to the date they were made (thankfully). Instead, these canned sardines feature important events and celebrities born on that year. You can pick one that shows the year you were born.
Sardines are one of the must-try foods in Portugal. I bought a few cans to recreate the Portuguese dish at home.
9. Soaps
Portugal's Claus Porto, Castelbel and Ach Brito soaps are packaged beautifully with Art Nouveau and Art Décor making them one of the best locally made souvenirs to bring home to friends and family.
These soaps are made from 100% natural ingredients, plant-based oil and shea butter.
10. Cheese
I like Portugal's Queijo São Jorge, a hard cheese produced in the Azores Island of São Jorge.
I didn't bring any cheese home, but if you are planning on bringing Portuguese cheese home to the U.S., please read the guidelines provided by the U.S. Department of Custom and Border Protection. Per the department,these are the following cheese generally admissible into the U.S.: solid cheese (hard, or semi-soft and does not contain meat), Feta cheese, Brie, Camembert, cheese in brine, Mozzarella and Buffalo Mozzarella.
If you are trying to bring food home to a country other than the U.S., check your country's policies before purchasing anything.
Note: You must declare all food products you bring in from another country even if they are for personal consumption.