I used to hate packing before trips. That changed when I established a list of 20 essential items to have in my carry-on bag. Having a list helps me to remember everything I need and eliminate last-minute packing anxieties.
Whether I'm traveling with a checked bag and carry-on or just a carry-on, these items are always included. Before jetting off for your next trip, here's a list to help you pack.
1. Headphones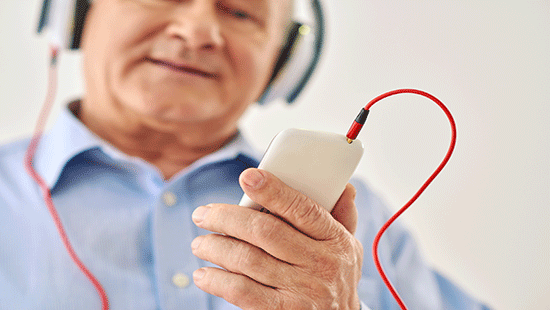 Some people travel with noise cancellation headphones. I bring a simple pair of Apple earbuds (that came with my iPhone). I need it to listen to podcasts or music and to watch in-flight movies.
2. Travel adapter
I like the compact Skross World Adapter MUV Micro USB. It uses retractable prongs which fit all sockets around the world. It's small and has a removable USB charging port add-on. However, it's an adapter and not a voltage converter. Great for iPhones and MacBooks.
3. Portable charger
My Anker portable charger lasted for four years. Currently, I'm using Power Practical's portable charger. Portable chargers come in handy if you like taking videos and photos while traveling. With a compact charger, you'll always have a battery backup for your smartphone.
4. Snacks
Frankly, my stomach can't handle fast food and most airport foods. I pack TSA-friendly snacks, which are usually almonds and Clif bars or similar health bars. And sometimes I pack a banana or an apple.
5. Water bottle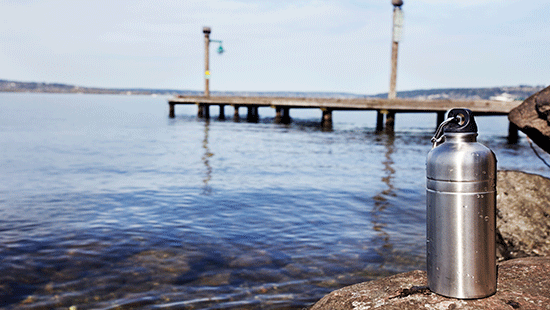 I travel with a 16-ounce thermos to store cold or hot water. Of course, it's empty when checking in at TSA security screening. My son uses a Lifestraw Go Water Filter Bottle that has a built-in filter inside. A water bottle is earth-friendly and helps you always stay hydrated.
6. One outfit
If your checked bag gets lost or doesn't arrive on time, an extra outfit will come in handy. It happened when we arrived in Sydney, Australia. Our luggage never arrived until three days later. If you travel with just a carry-on, this will not be an issue, since all your belongings are in your carry-on.
7. Spare underwear
You just never know when you'll need one when traveling. Spare underwear is a must-have in your carry-on. I would recommend it in your personal bag as well.
8. Spare glasses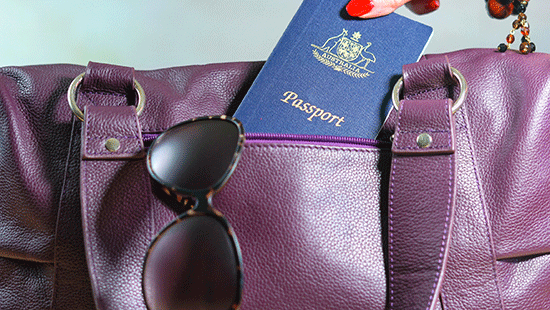 It happened to me. My eyeglasses broke when I was traveling in Russia. Thankfully, I had a spare pair!
9. Scarf
I bring a lightweight 70-inch by 40-inch scarf. It is multi-functional and can be used as an in-flight blanket, in-flight eye mask, head and shoulder covering when visiting a religious site, worn as an accessory, with swimwear and to serve as a shield from the intense sun.
10. Hand purifier or sanitizer
I bring a 1 oz portable, long-lasting and natural hand purifier called Thieves Waterless Hand Purifier. It is easy to use and convenient to have. Most hand sanitizers claim to have powerful ingredients that eliminate 99.99% of germs. Do remember to place this hand purifier/sanitizer in a clear, quart-sized bag along with the rest of your liquid items.
11. Moisturizer or body lotion
Change of climate, jet lag, long flights, dry cabin air and different diet can take a toll on our skin. Moisturizers or body lotions can help hydrate and nourish dull and itchy skin when traveling. I pack my moisturizer in a travel size bottle and add it to my clear quart-sized Ziploc bag.
12. Quart-sized Ziploc bags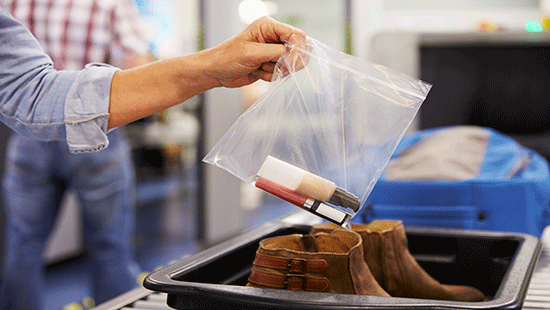 You must follow TSA's carry-on bag liquid rule. According to TSA:
You are allowed to bring a quart-sized bag of liquids, aerosols, gels, creams, and pastes in your carry-on bag and through the checkpoint. These are limited to travel-sized containers that are 3.4 ounces (100 milliliters) or less per item.
Everything listed above must fit into one quart-sized bag.
I carry at least three empty quart-sized Ziploc bags in my carry-on. They come in handy when you need a bag to hold receipts, business cards, tickets, nightly hotel chocolates that you didn't eat, or jewelry.
13. OTC pain medication
Crossing time zones, lack of sleep and dehydration will leave my body out of whack. To cope with symptoms like a headache and an upset stomach, I bring along an OTC (over-the-counter) pain medication.
14. Breath freshener
Ever heard of airplane breath? Many people reach for chewing gum and mints. I pack along a 100% pure therapeutic spearmint essential oil and a pack of sugarless gum.
15. Toothbrush and a travel-sized toothpaste
These days, most hotels and airlines offer toothbrush and toothpaste. On long-haul economy flights, I like to have my toothbrush and travel-sized toothpaste in my carry-on for use at the airports.
16. Disposable slippers
I've been on airlines where disposable slippers were distributed to all passengers--even in economy class. That one flight experience gave me the idea of getting my pair of disposable slippers. Disposable slippers allow me to take off my shoes and serve as protection from dirty bathroom floors.
17. Journal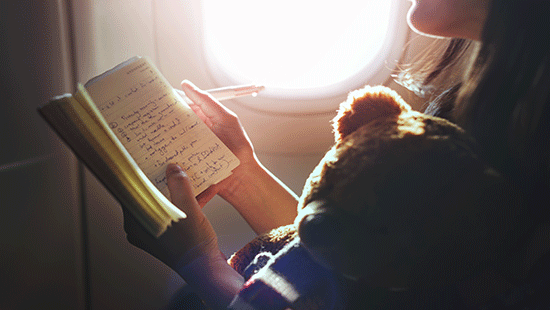 Writing in a journal is still better than typing on my iPhone. I carry the super lightweight (70 grams) Moleskine Classic Notebook.
18. Pens
You'll need at least one pen wherever you go.
19. Reusable shopping bag
I pack a 1.6-ounce reusable shopping bag. It comes in handy when it comes time to bring home souvenirs I bought during my trip.
20. A book or a magazine
I love to read when I'm waiting for my flights. So, a book or a magazine is a must in my carry-on.
For additional information on packing, please read:
Packing Tips for Happier Trips