Few cities in the world can rival Tokyo's gastronomic offerings, which range from modest vending machine restaurants to world-renowned Michelin star restaurants and everything in between. There are foods for all budgets and tastes. But if you like fine dining, Tokyo is the city with the most Michelin stars in the world.
In an article from The Telegraph, The 19 cities with the most Michelin starsTokyo was listed as number one, with 302 Michelin stars in total, followed by Paris, with 141 stars. New York City had a mere 88 Michelin stars.
Tokyo is renowned for its culinary culture - and you don't have to visit a Michelin star restaurant to experience the best. Here is my selection of the 10 best foods to try in Tokyo:
1. Sushi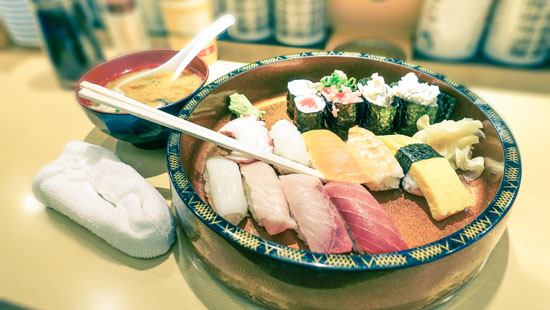 When visiting Tokyo, you must try sushi, nigiri in particular. Nigiri was developed in Tokyo and is Japan's most popular type of sushi. A nigiri or hand-molded sushi consists of rice seasoned with rice vinegar with a slice of raw fish on top.
You can also get the hand-rolled sushi (temaki sushi), nori-rolled sushi (popular in the US) and su-meshi in tofu bags.
2. Ramen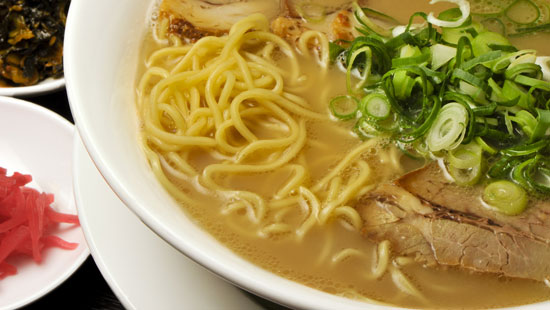 This Japanese staple is prepared uniquely in every region. Tokyo's signature ramen has thin noodles, thin slices of pork, scallions, and egg. The soup broth is made of chicken stock and shoyu (soy sauce).
3. Soba noodles and tempura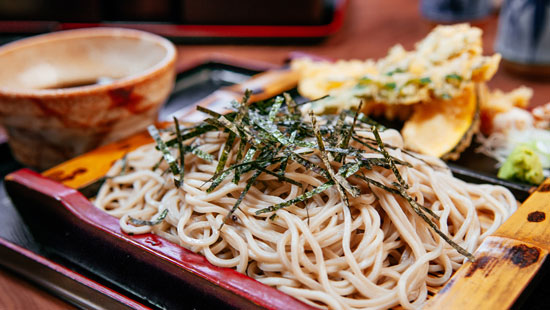 Soba noodles are made of buckwheat and wheat flour. They are served cold (without broth) with dipping sauce on the side during summer months. When the weather cools, soba noodles in a hot bowl of clear soup is a preferred choice.
I like my soba noodles with tempura. Tempura is a typical Japanese dish that was influenced by the early Portuguese merchants and is now found throughout Japan and in every Japanese restaurant in the US. Tempura is vegetables or seafood that have been deep fried and battered.
While in Tokyo, I tried soba noodles and tempura at a vending machine restaurant. To make your order insert the cash into the machine, then select the noodles and tempura - just like buying a soda from a normal American vending machine, but in this case, you get a ticket. Bring the ticket to the cook inside the restaurant and wait for your cooked food. You can eat in or take out.
4. Sashimi rice bowl (kaisen don)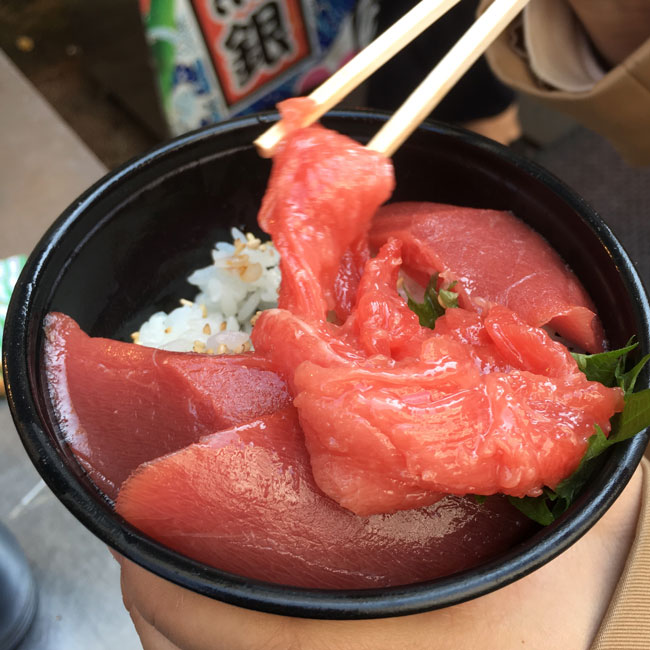 Before poke gained popularity in Hawaii and the mainland USA, there were sashimi bowls (raw fish on rice). One of the best places to try sashimi bowls is at the iconic Tsukiji Fish Market (outer market).
In Tokyo, it's clear that the minimalist Japanese design applies to food presentation and food preparation. Where possible, food is consumed in its most natural state. Fish caught are lightly cooked, cured in salt and vinegar or eaten raw.
5. Unagi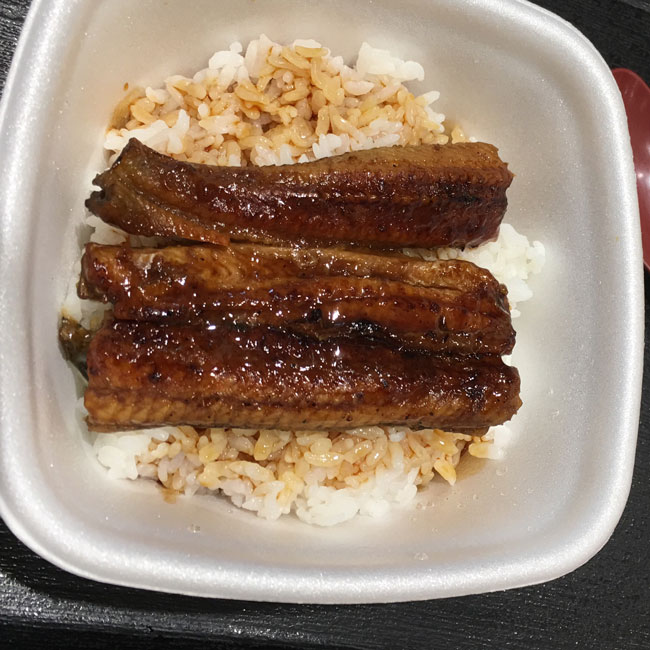 In the US, you can buy ready-made frozen unagi (grilled eel) in Asian supermarkets. Unagi is filleted eel steamed and grilled with a thick and sweet shoyu sauce. Most found in supermarkets in America unfortunately have usually spent at least six months frozen before they make it to your table.
In Tokyo, you can try the dish in its freshest state. The fresher, firmer unagi is served on rice. Unagi is available in most depachika (food halls in the basement of departmental stores) in Tokyo.
6. Yakitori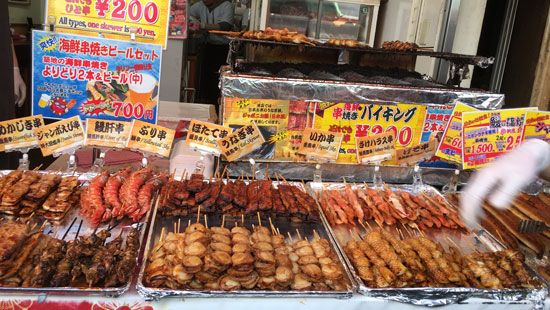 Traditional yakitori is skewered grilled chicken. Before grilling, the meat is seasoned in yakitori sauce, made of soy sauce, rice wine, sugar, ginger, and garlic.
These days the thousands of yakitori bars and restaurants in Tokyo serve up yakitori of meatballs, meat with vegetables, intestines, pork belly, seafood and beef.
7. Udon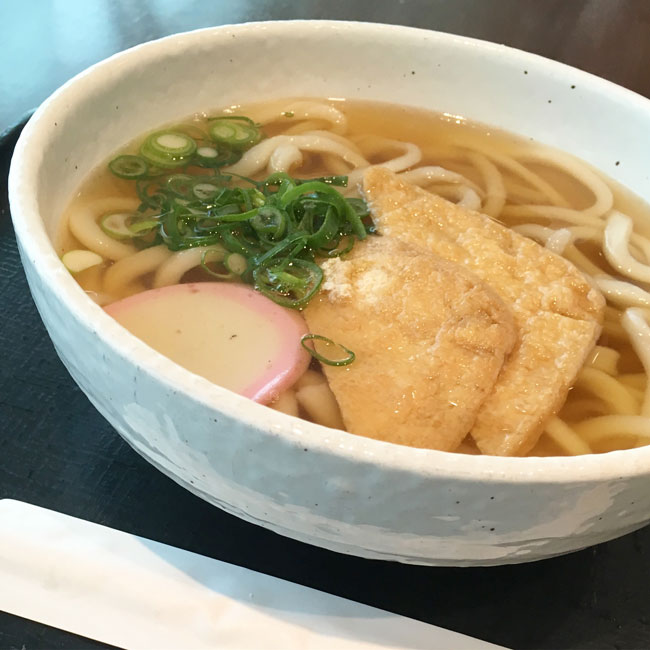 Udon are thick white wheat noodles eaten cold or hot with sauces or in soup. Some restaurants make their udon on site, and you'll have the opportunity to watch the noodle-maker transform the dough into the chewy noodles. A bowl of hot soupy udon is served with thinly sliced kamaboko fish cakes or tempura.
8. Miso soup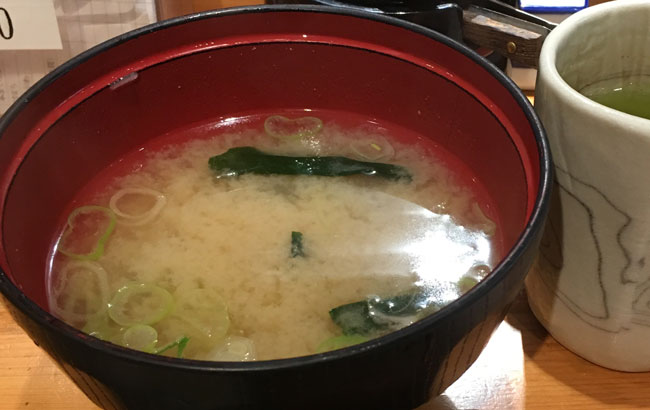 One of the oldest traditional Japanese ingredients, miso is a mixture of fermented soybean paste and koji (wheat and rice culture). Some are fermented up to three years.
Miso soup is essential to the Japanese. Some families start their day with a bowl of miso soup and a bowl of rice. Each family has their way of making miso soup. Typically, miso soup is made with miso, tofu, wakame (seaweed) and scallions.
9. Mitarashi Dango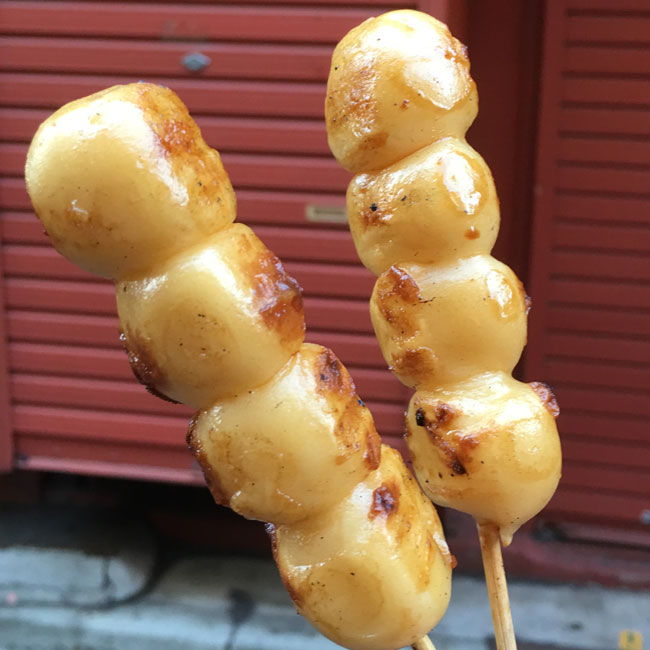 Mitarashi Dango are Japanese rice balls on sticks glazed in sweet teriyaki sauce. These sticky rice balls are a favorite street food in Tokyo. You can grab one at Nakamise Shopping Street when visiting Sensoji Temple. Mitarashi Dango is one of the cheapest fares you can find in Tokyo.
10. Mochi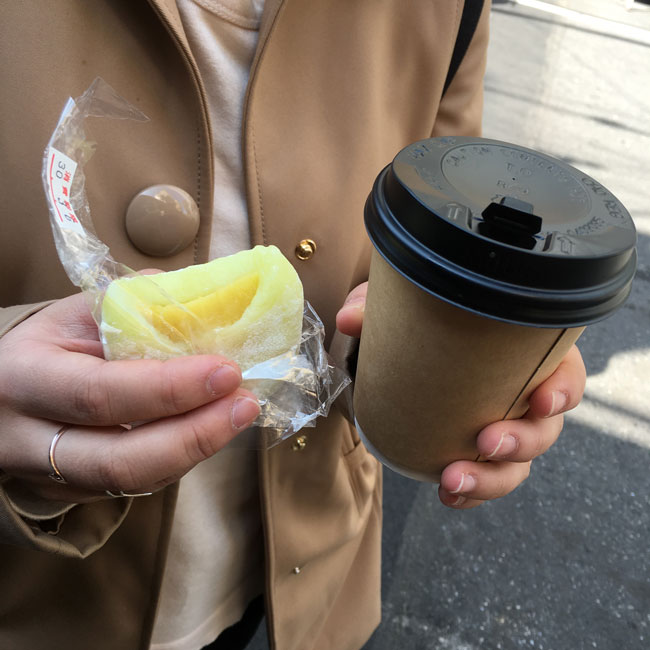 For a sweet treat try mochi. These are round, chewy and sticky rice cakes made from mochigome (glutinous) rice with an assortment of fillings. The most traditional filling is azuki beans. I found a variation of mochi in depachika (food halls in the basement of departmental stores) and at the Tsukiji Market's outer market.
Mochi is a great snack and goes well with black coffee or green tea.
Have you been to Tokyo? Connect with us on Facebook or Instagram and show us a photo of your favorite Japanese dish! Use the hashtag #GuidedByCollette