In October of 2019, I went on a friends' trip to Switzerland. It was an Explorations tour, which is a small group of 15-24 people. On this tour, we had 10 people who joined us. Me, my seven good friends, and a couple: Frank and Renee. Fun fact: Frank won his trip on Wheel of Fortune! He was a contestant and did very well.
Luckily, they chose our date for their adventure to Switzerland, and we got to know them very well. This particular tour was a train-only trip, meaning we only took trains from place to place. We started our trip in Zurich.
We did walking tours of the city and were on our own for a lovely dinner.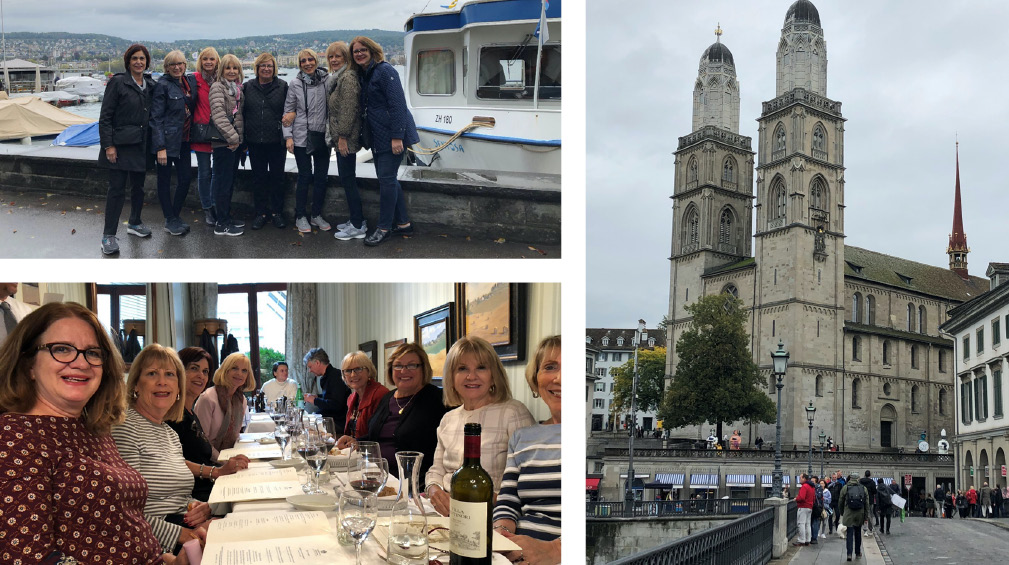 Zurich is such a beautiful city with its rich history and architectural design.
We went to Neuchâtel, a beautiful little city on the water. We stayed in a great hotel with a water view of the lake and the many boats docked there.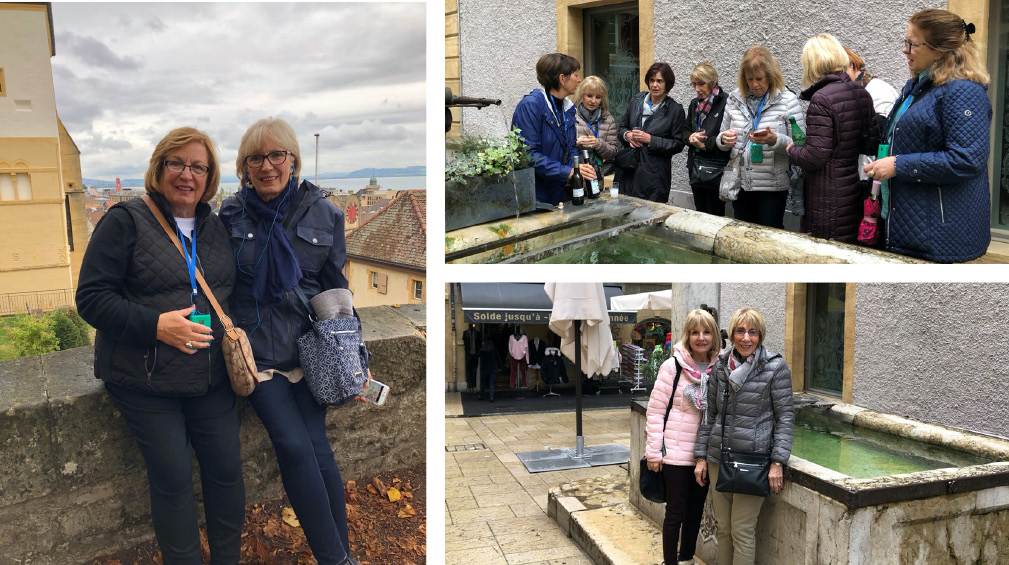 We did a walking tour of Neufchâtel and, of course, when you travel with your girlfriends, we helped the local economy as well, because we love to shop! Most European cities have an old town where you can walk, shop, and have lunch or a cocktail along the way. We did all of the above!
We went to wineries, and vineyards, which were so interesting to see.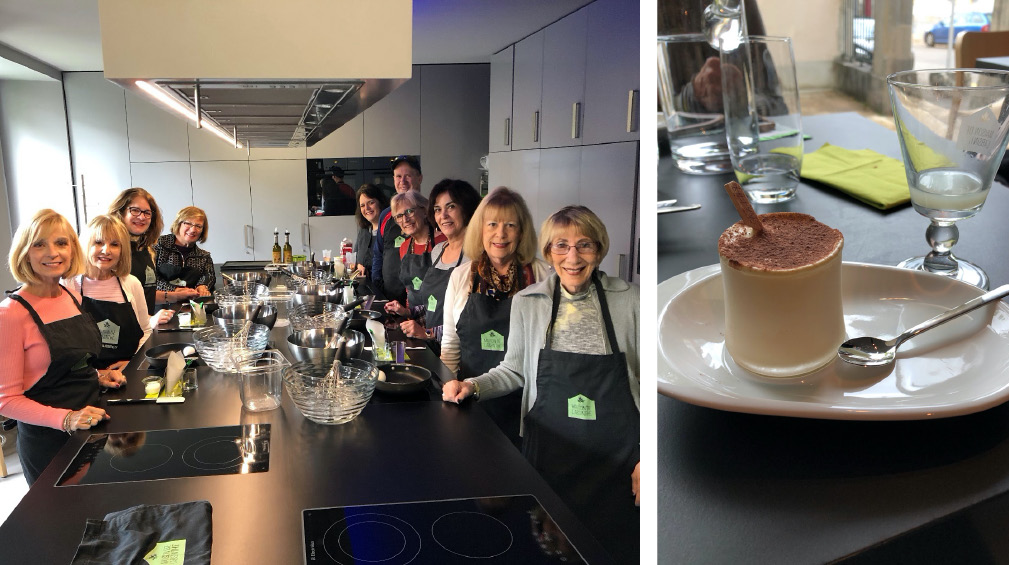 We went to an Absinthe museum and did a cooking class and made a dessert soufflé that consisted of absinthe. After our tour, we had lunch at the museum and finished with our own hand made soufflés, which were delish!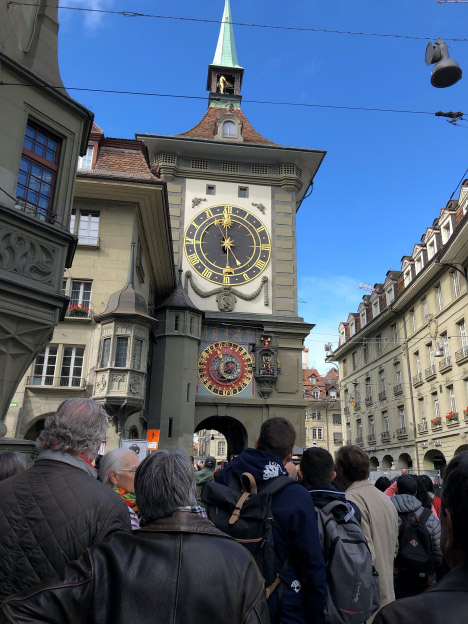 And the Bern clock tower
We traveled to Zermatt, the home of the Matterhorn. This is a beautiful little Swiss town set in the mountains. We traveled by train though some pretty amazing scenery. Once you arrive, there are no cars, so walking is the way we got around. It is a small mountain town, so it was easy to navigate.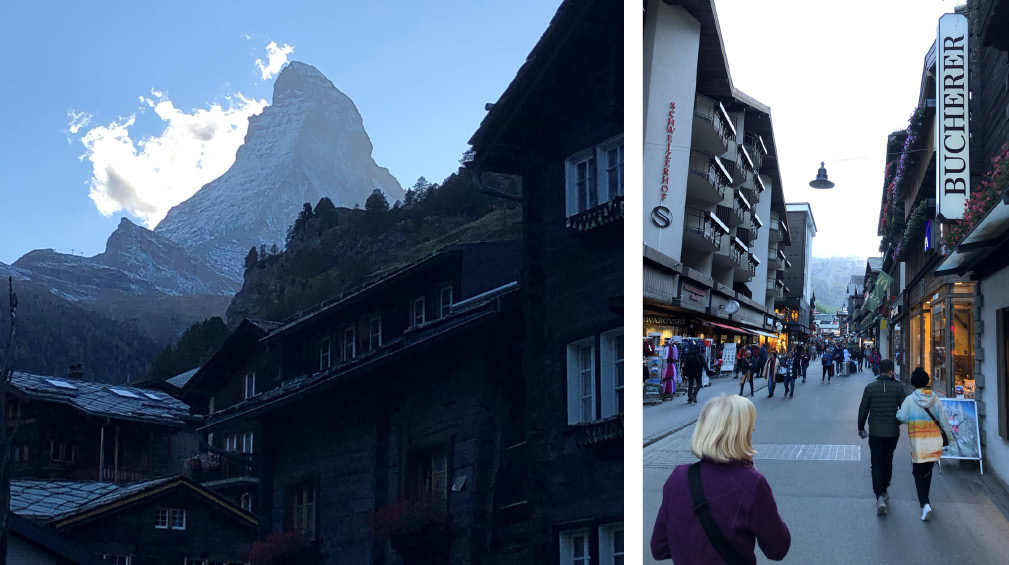 So we walked, ate, shopped and took a train up the mountain to see the scenery. It is such a storybook little place to see.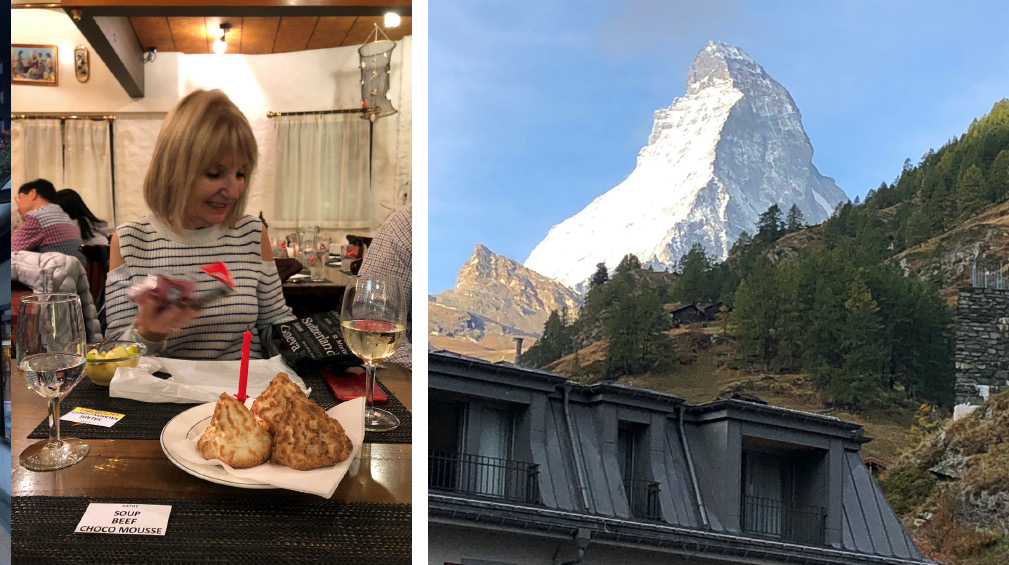 My friend, Cathy, celebrated her birthday in Zermatt!! What a special memory.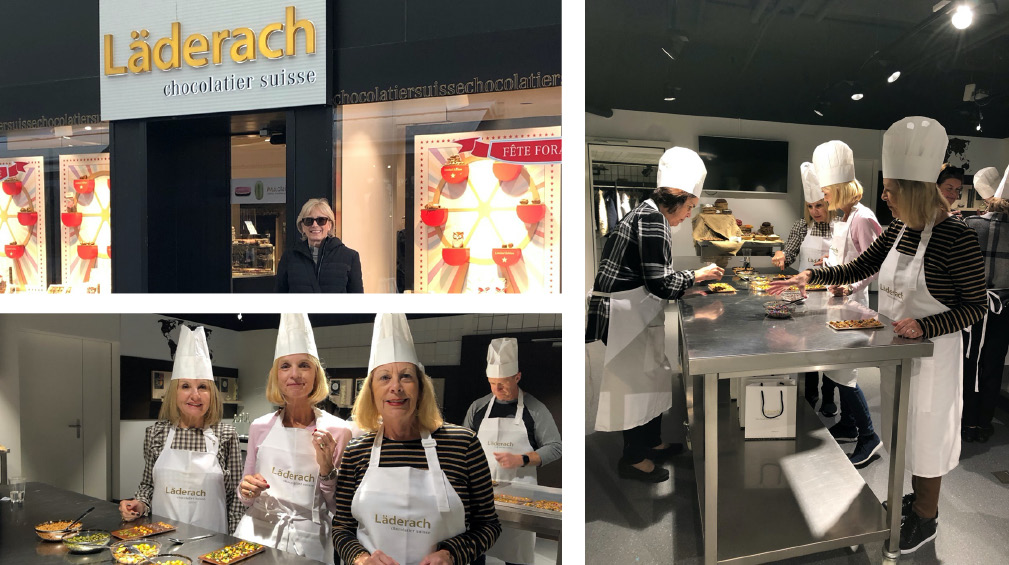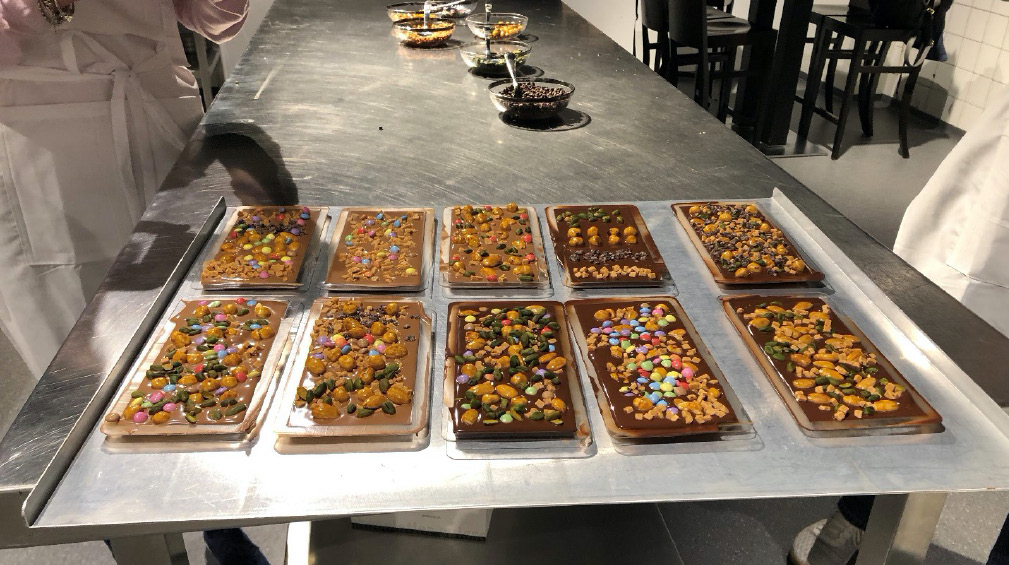 We had a candy-making class which was fun. We all got to make chocolates in the Laderach store.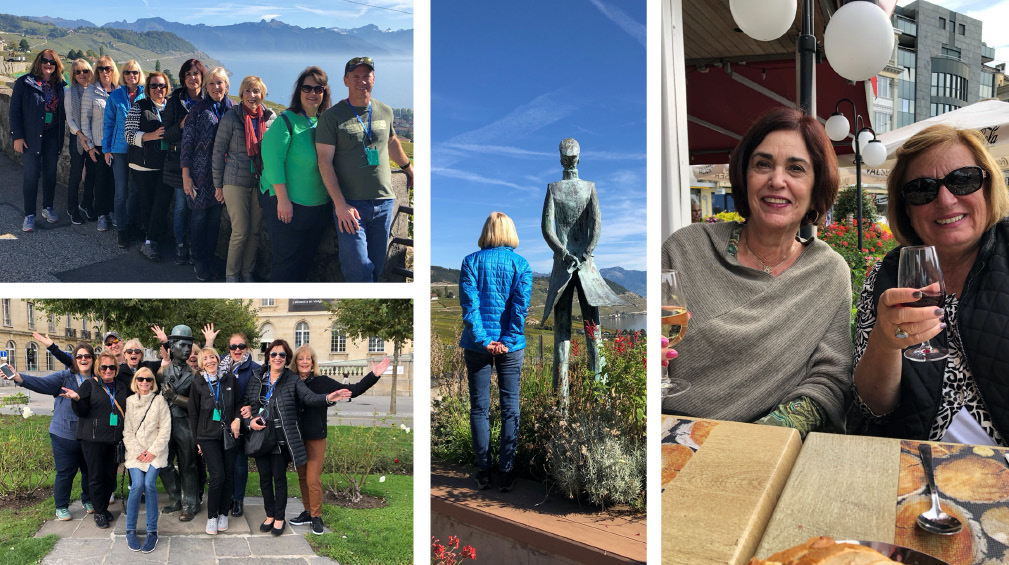 Traveling with friends is a great way to see our beautiful world. I have traveled all over the world, and I hope you get the chance to do a trip to this destination. I can promise you will not be disappointed. Bon Voyage!