We wear many hats when we travel (besides the baseball caps, visors, etc.). We step outside of our usual routines and into roles, such as:
The navigator in the know ("GPS says it's just around the corner!")
The studious pupil ("This place has amazing history! Who knew?")
The official photographer ("Stand right there, honey… perfect. Now smile!")
Well, when you take a guided tour with Collette, you can cross navigation off that list (your Tour Manager has that covered). And you won't have to study too hard beforehand because local guides and planned experiences will paint a picture for you along the way. But only you can capture the photos that will reflect your experience of a place. The United States boasts unique cities, landmarks, and natural beauty from coast to coast. You've got to go out and see America with your own eyes – and take pictures of it all with your own camera.
Remember the days of putting a photo album together and proudly showing it off to whoever came to the house? Perhaps you still do it! Now, social media and other online photo sharing tools make it much easier for pictures of your adventures to reach friends and family without delay.
Dust off your fancy camera or simply bust out your phone's camera – it's time to book a tour to see more of the United States!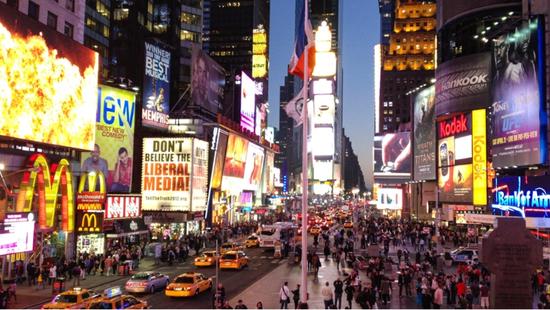 Iconic Snapshots of New York City
Times Square… Broadway… the Statue of Liberty… Central Park… the Empire State Building! That's just the beginning of the New York scenes that will have you feeling like you're in a movie. From Rockefeller Center to Greenwich Village, New York City is a destination that will dazzle even the most seasoned traveller. Go ahead. Take all the "touristy" pictures you want and make sure you turn the camera around to document yourself being "a part of it"!
See it on: Spotlight on New York City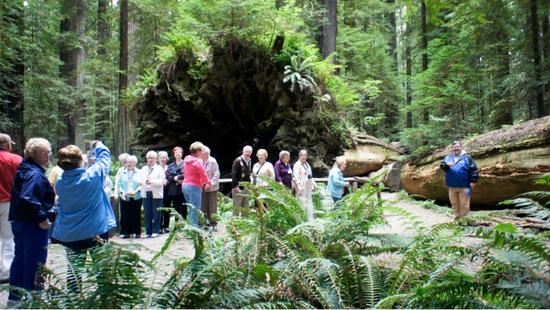 Postcard-Worthy Pacific Coast
On the opposite end of the country, equally iconic West Coast sights beckon you and your camera lens. From Seattle, take a shot of Mount St. Helens reigning over the cityscape. Stand beside giants for a photo op in Redwood National Park. Cross the Golden Gate Bridge and see how much fog filters your view of the iconic red structure. A trip down the Pacific Coast will fill your heart – and your cameral roll!
See it on: Pacific Northwest & California featuring Washington, Oregon and California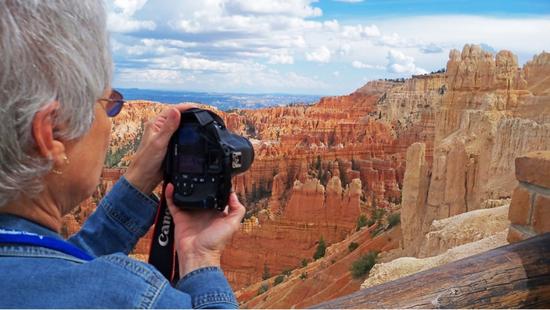 Capturing Canyons
Utah's mighty five national parks (Arches, Canyonlands, Capitol Reef, Zion, and Bryce Canyon) will take your breath away – so go, and snap away at unbelievable rock formations, desert landscapes, and serene nature. Catch views of the Colorado Rockies from Denver and some Las Vegas glitz along the way for a splendid snapshot of the U.S.'s Southwest region.
Featured on: Painted Canyons of the West featuring Utah's Five National Parks
With so many fascinating and varied corners of America to explore, it's time to plan your next adventure to see more of the country. Charge up the camera and get ready for the best experiences in guided travel with Collette.