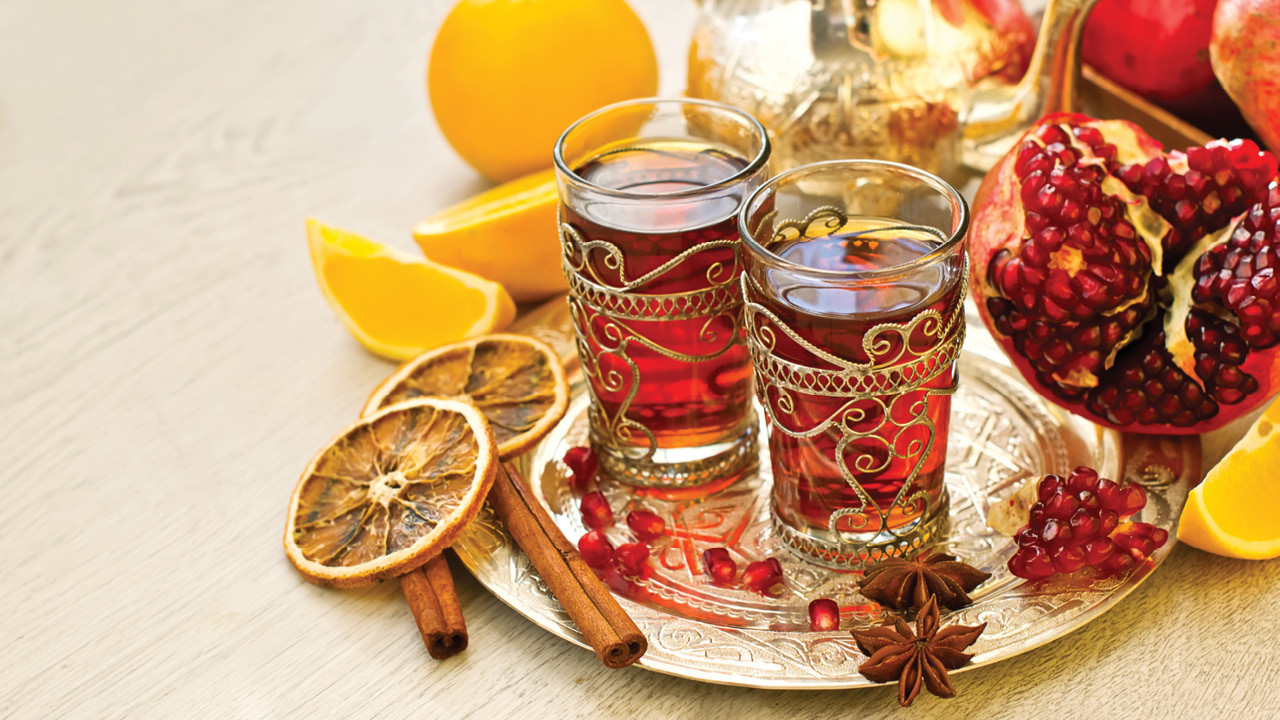 Rick's Cafe:
Featured in the blockbuster movie Casablanca from 1942, a visit to this restaurant is sure to spark your nostalgia. Feel like you've stepped into the movie as you surround yourself in the scenery reminiscent of the film. Although this is a recreation, not where it was filmed, your imagination will take hold as you watch the film on repeat and get a taste of what it was like back in the day.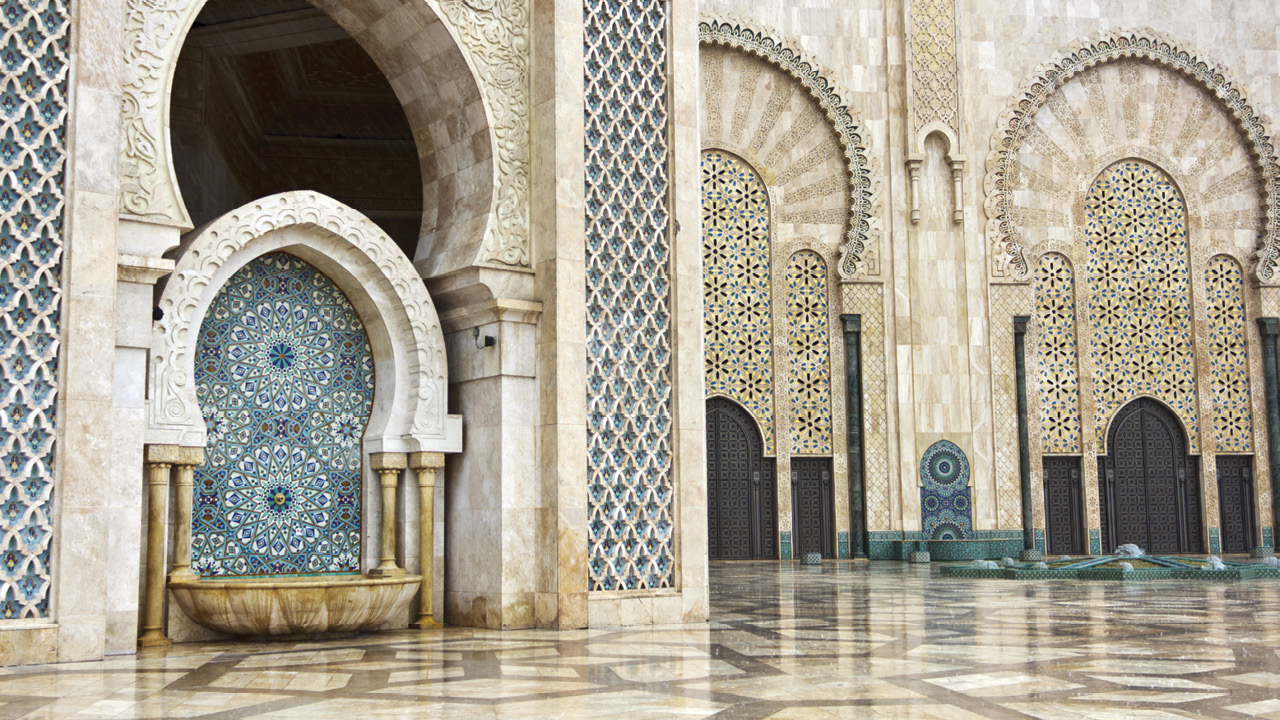 Casablanca:
Morocco's largest city, main port and most cosmopolitan city, this bustling metropolis and economic hub is sprinkled with tree-lined parks and charming colonial architecture. Its most famous landmark is the elaborate Hassan II Mosque, one of the world's largest mosques built on the shores of the Atlantic Ocean.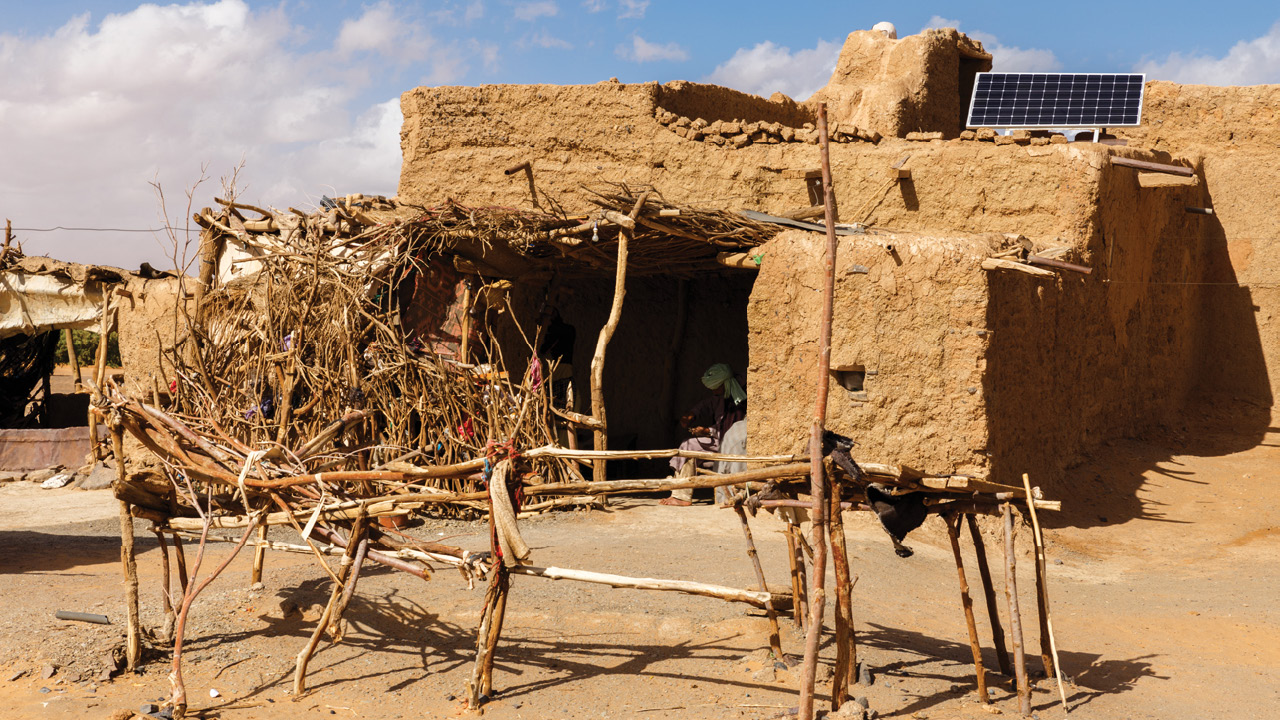 Mud brick homes:
These homes have been used throughout the world but are extremely popular in the Middle East, India and North Africa. A mud brick is made of mud or clay that is mixed with straw and hardened by baking it in the sun or a kiln. It is very inexpensive and is environmentally friendly. And most importantly, keeps houses cool in the summer and warm in the winter.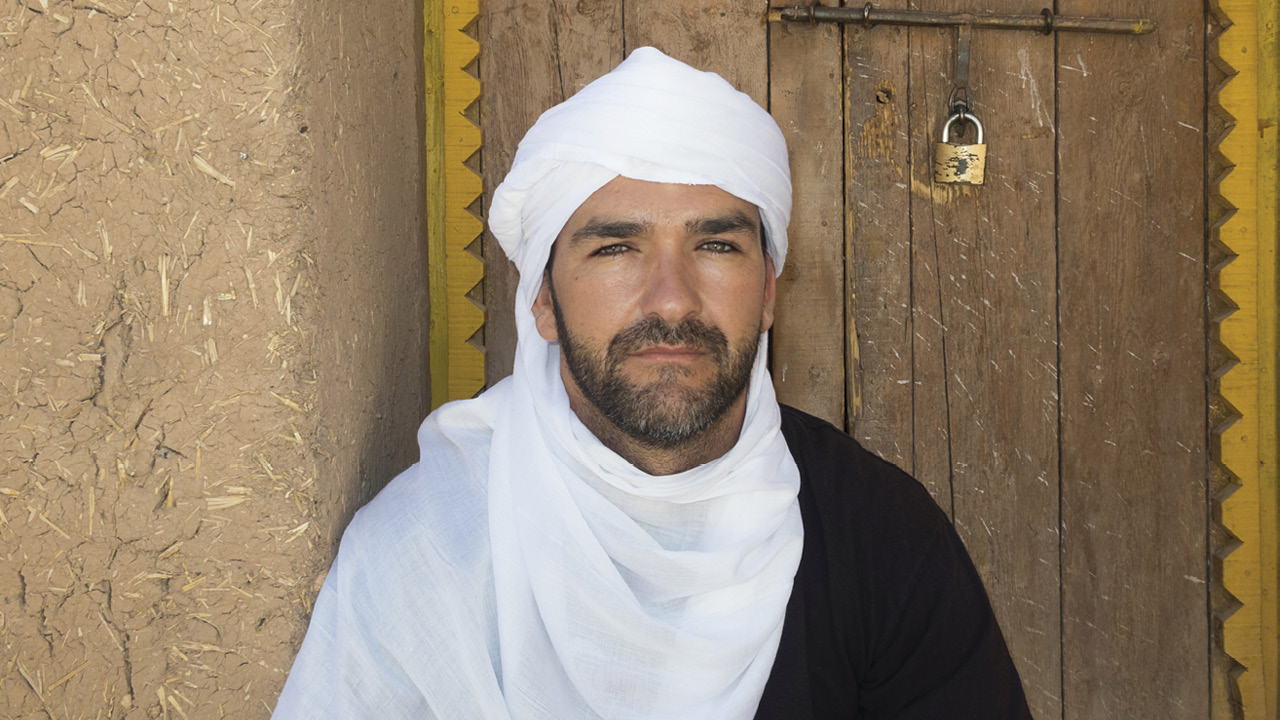 Moroccan people:
The Berber people are Morocco's original inhabitants but it has been touched by many cultures because of its location. As a result, its people are amongst the friendliest and most hospitable people in the world. Today, it is considered an Arab nation, but you can see the diversity of the country, particularly in the variety of languages spoken – French, Spanish, Arabic and Berber dialects.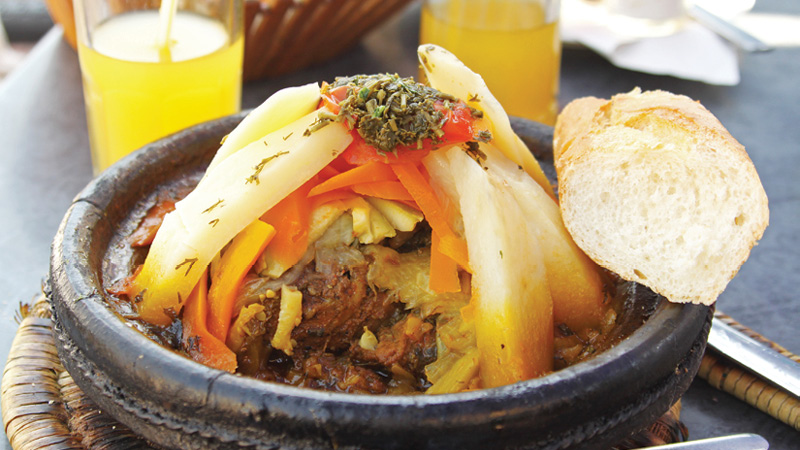 Enjoy the cuisine:
When visiting Morocco you have to try a local favourite – stuffed bread. It is comparable to a flat bread sandwich in America with a Moroccan touch. This savoury meal is filled with traditional fillings including beef or lamb suet, onions, parsley, and Moroccan spices – ginger, white pepper, coriander, turmeric, allspice, and cinnamon.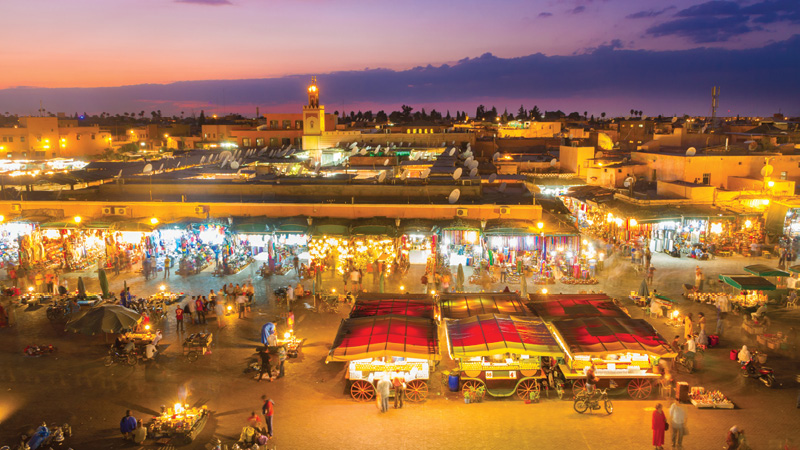 See the Markets:
Souks, local markets, immerse you in the culture of morocco. Every Moroccan town has a souk quarter typically named after the day of the week they are open. No matter where you are you will find busy aisles lined with vendors selling many types of products – rugs, jewellery, metals, wood and pottery, clothing, leather goods and fresh food.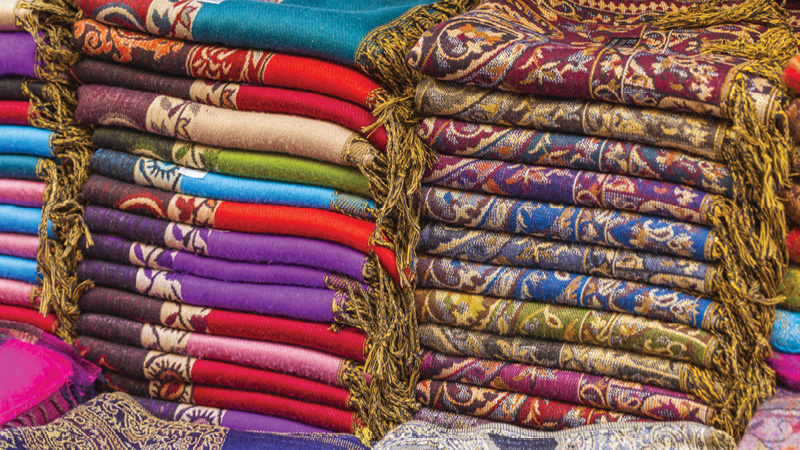 Visit Rug Makers:
Traditionally, Moroccan rugs were hand woven and tied by the Berber tribe women and can take up to a year to complete. Some rugs are made as a floor covering and others are woven to hang from the wall like a tapestry. Rug designs typically depict a piece of history passed down from generation to generation, or tell the story of the weaver's life, representing things from femininity to spirituality.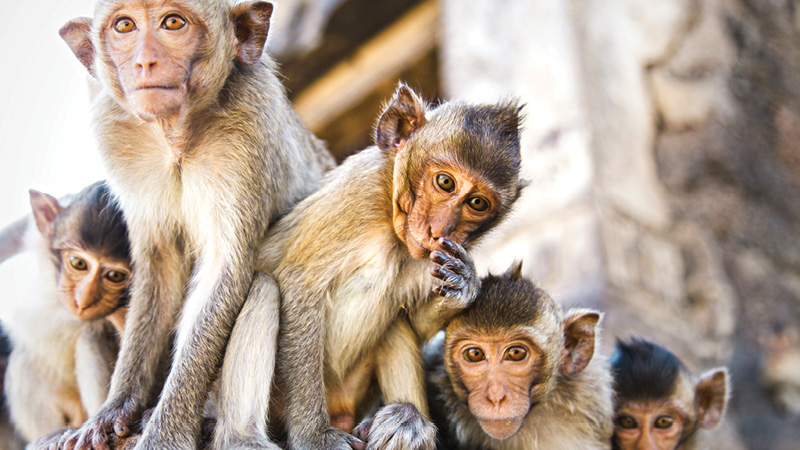 Feed the Monkeys:
Learn all about MonkeyWatch, a primate eco-tourism, anti-poaching conservation program run by the Moroccan Primate Foundation in Ifrane National Park. It works to protect the Barbary apes and macaques that live in the forests of the park. Visitors will even get a chance to feed these wonderful creatures.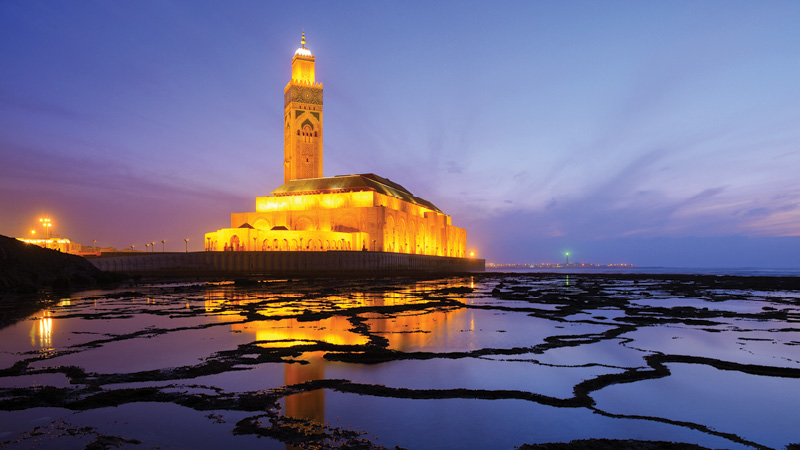 If you have some extra time before your tour begins to explore Casablanca, you'll find plenty to do! Venture out to Safi, a port that has been of importance since Roman times, and view its grand ramparts and the fortress of Dar el Bahar.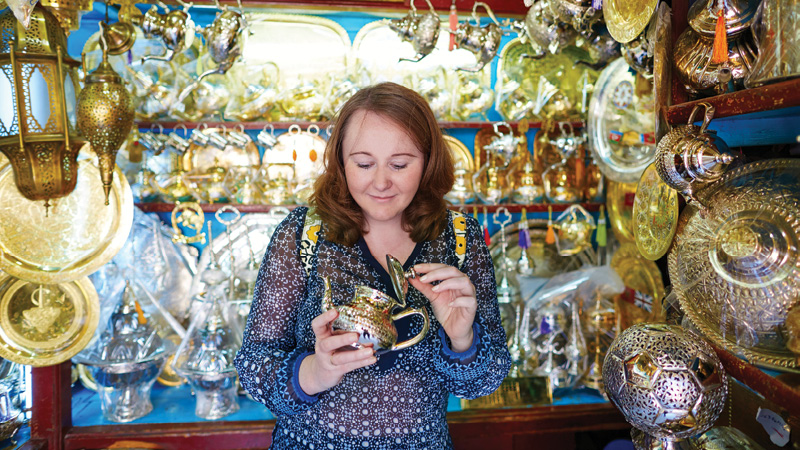 You'll find many unique gifts in the souks (local markets). When venturing out during the day, it is typically very warm so be sure to wear loose, breathable but conservative clothing. In Moroccan culture, long skirts or slacks would be appropriate, but please no short hemlines, tank tops or tight fitting clothing.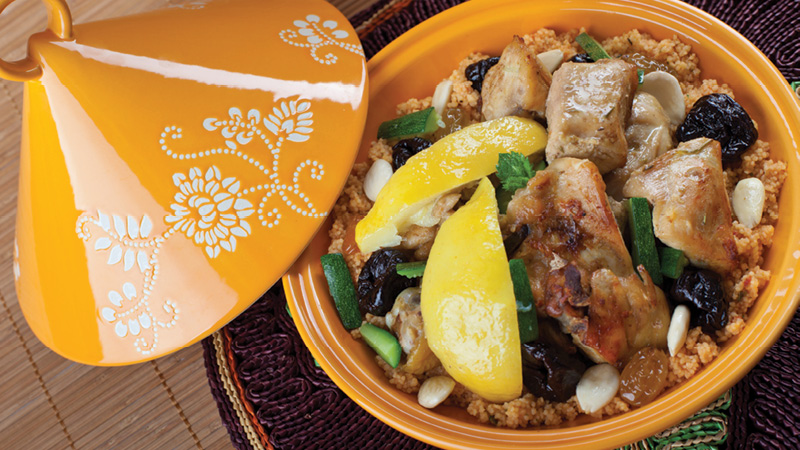 You're in for a treat as you discover the flavours of Morocco! Be sure to try fish tagine, a mqualli (or sauce made with ginger, saffron and oil) combined with chermoula, olives and preserved lemons to add some zest and extra flavor!
Featured Tours to Morocco
Brochures that Feature Our Morocco Tours