India offers an abundance of cultural, historical, and spiritual treasures that satisfy even the most experienced and discerning traveller. India is filled with architectural masterpieces that include the Taj Mahal, and natural wonders like varied desert landscapes and the majesty of the Himalayas. Indian cuisine presents an intriguing blend of Asian and European influences, mixed with the region's many spices, providing an adventure for the palette. From the many street side cafés, to the gourmet restaurants, setting out on a culinary tour of India must be placed high on any traveller's list.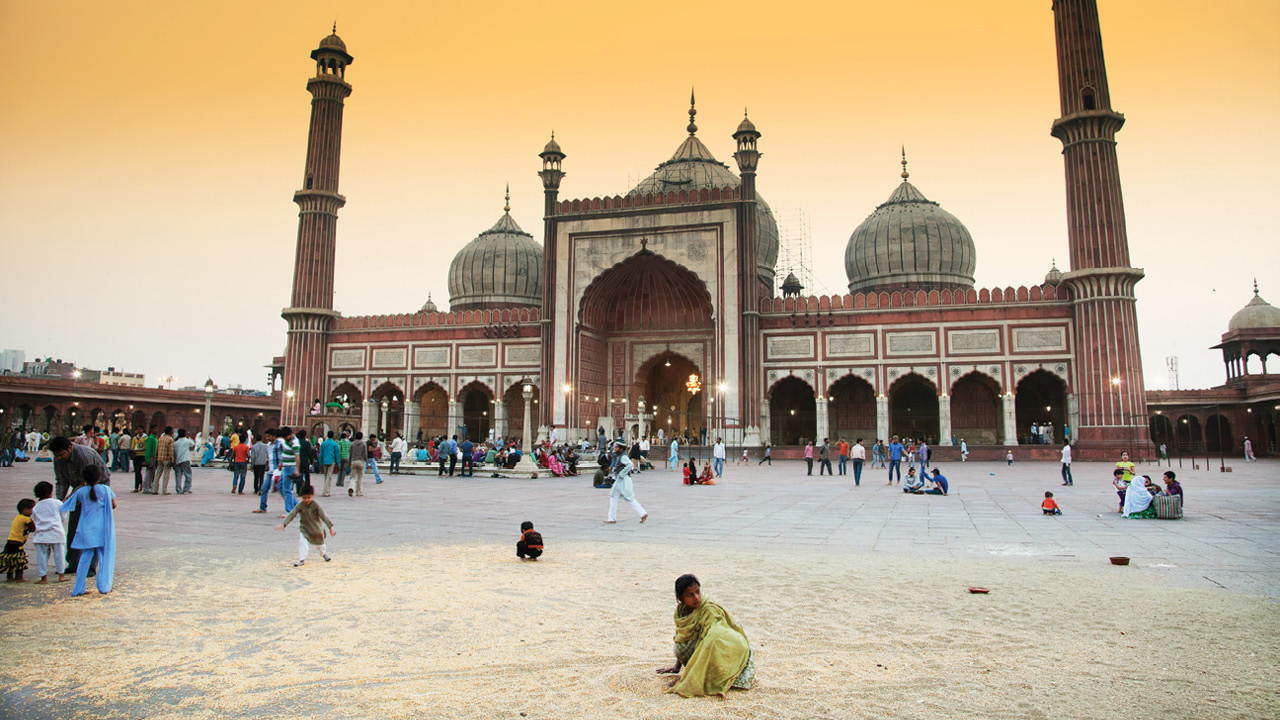 Delhi:
This sprawling city has a deep history and is filled with cultural and architectural treasures. It has seen centuries of the rise and fall of many powers and this is evident in its variety of historic sites – India Gate, Qutub Minar, Jama Masjid. India Gate, and Rashtrapati Bhavan. The city is made up of many sections including New Delhi, which is the governmental capital of India and known as the cultural centre of the country.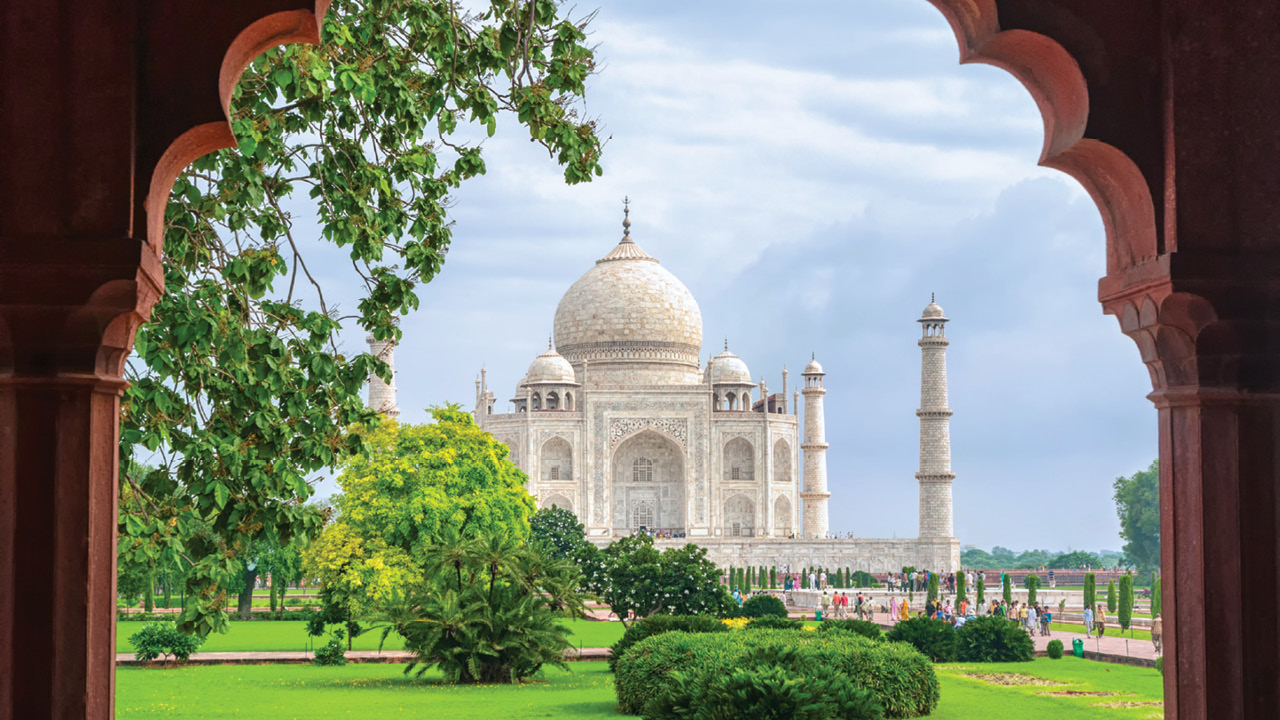 The Taj Mahal:
In 1631, Emperor Shah Jahan, during a time of great wealth in India, lost his wife and was overwhelmed by grief. He ordered the construction of the Taj Mahal the following year. It took over 20 years and thousands of craftsmen to complete. Named one of the Seven Wonders of the World, you'll discover an exquisite marble building of immeasurable beauty and intricate gardens that frame its immense reflecting pool.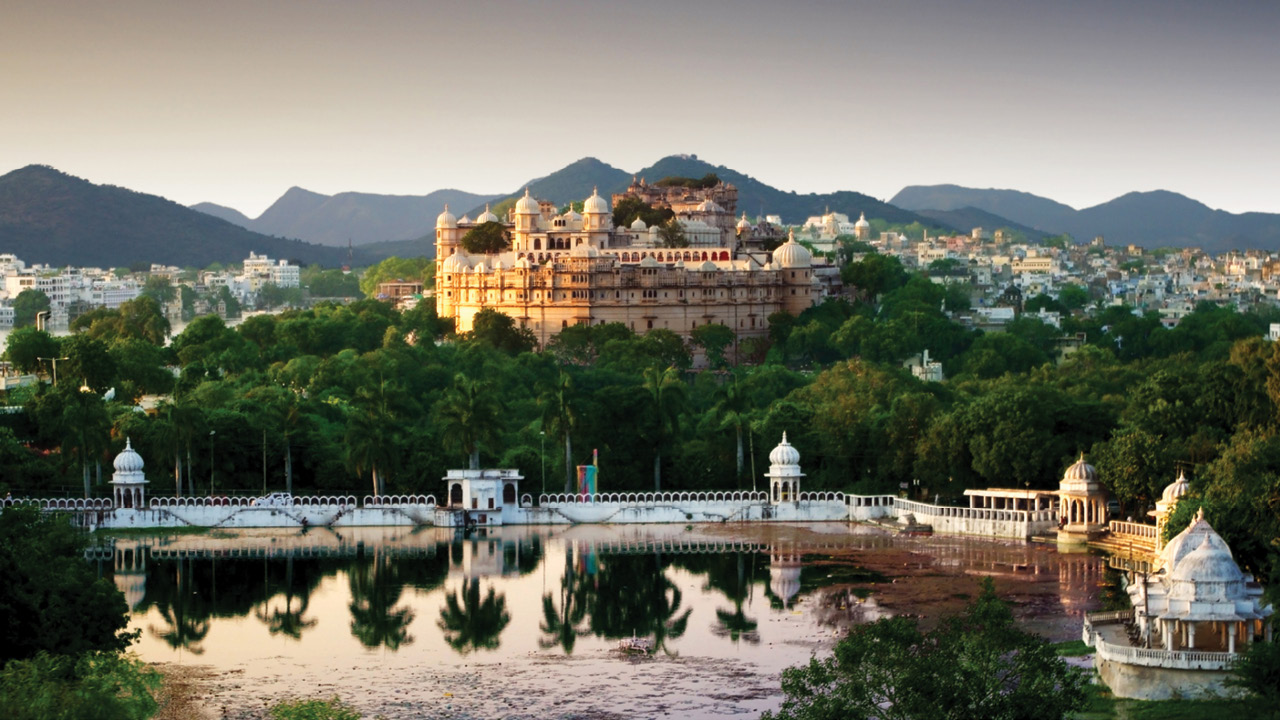 Udaipur:
Find a city with a mosaic of lovely marble buildings that rise up alongside the tranquil Lake Pichola. It is a magical place with its own unique charms. Home to magnificent monuments and gorgeous palaces with a matchless setting, this remarkable city, founded in 1568, will take you back in time with its narrow winding streets and historic architecture.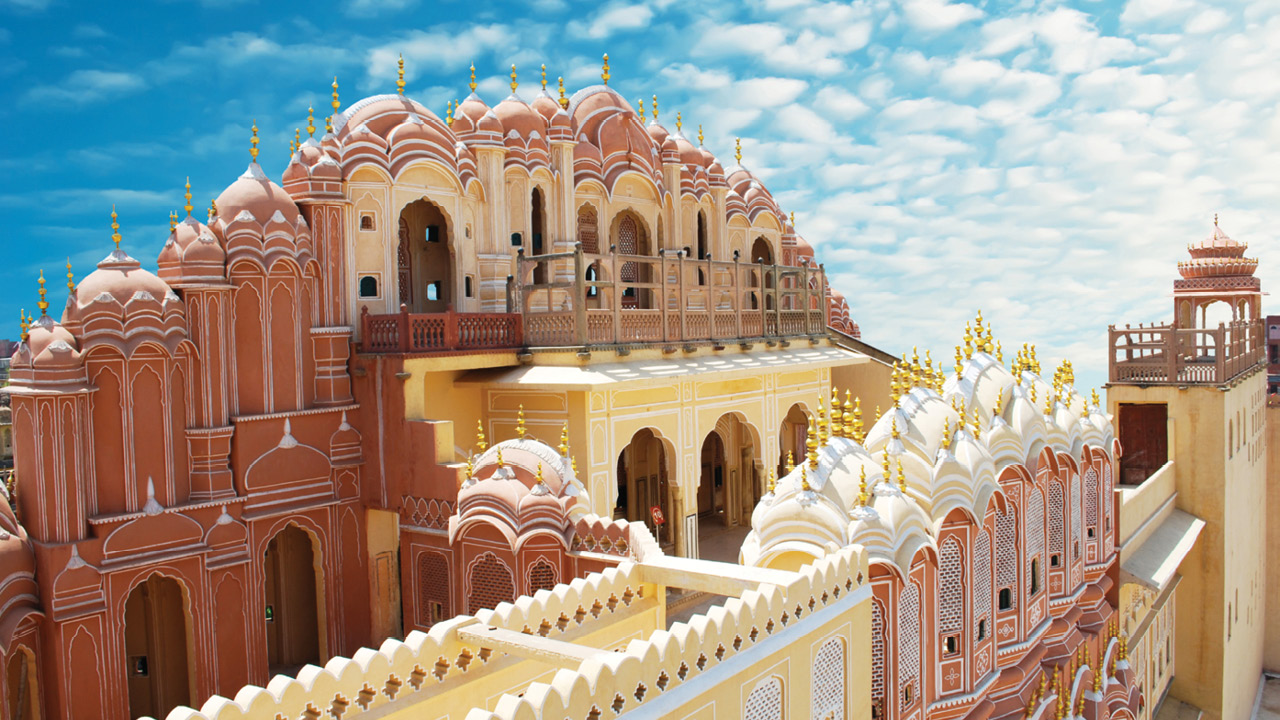 Jaipur:
Discover a royal city known for its enchanting Rajasthan architecture and magnificent palaces. It is nicknamed the "Pink City" for the hue of the stones used in its buildings, giving it a character all its own. This bustling, colourful city is most famous for its impressive Amber Fort that surrounds the city and features elabourate courtyards, frescos, marble carvings and mosaics.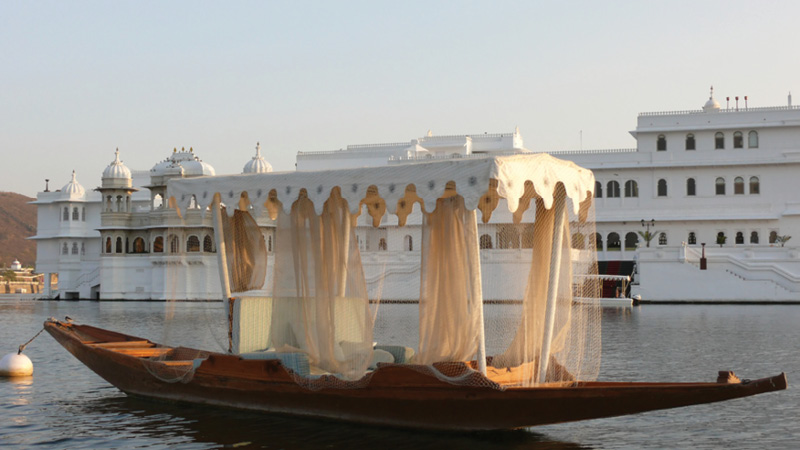 Cruise on Lake Pichola:
There is no better way to take in the city of Udaipur than on a beautiful sunset cruise on Lake Pichola. Glide along the calm waters of one of the largest lakes in the region. Take in the picturesque skyline dotted with mansions and palaces, surrounded by tranquility.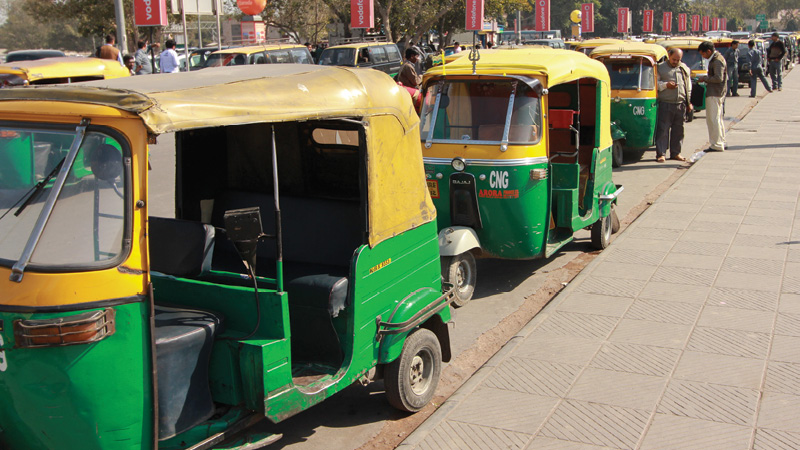 Rickshaw Ride:
Get to know the true India by hopping aboard this truly unique Old Delhi mode of transportation! Wind your way through the narrow streets and alleyways with an array of traditional architecture, colourful shops, and small cafes. Make stops along the way to see the historic treasures of the city.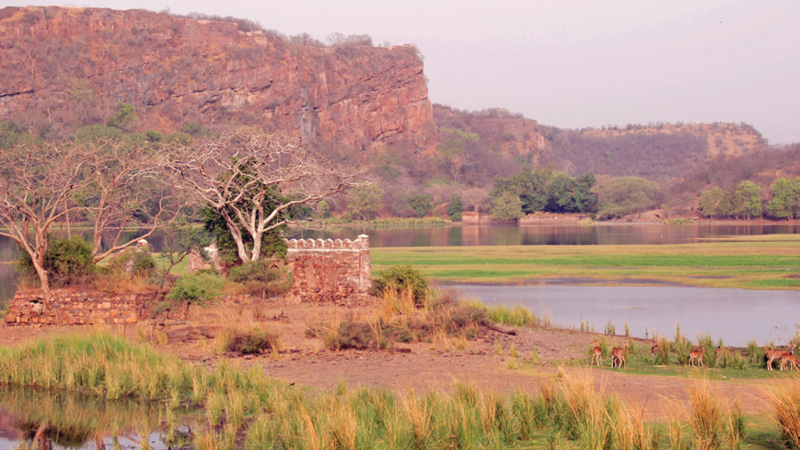 Safari:
See another side of India when boarding a canter (open-air vehicle) in Ranthambore National Park to discover the country's wildlife. Have the opportunity to see crocodiles, hyenas, sloth bears, and of course, the park's famous residents – the diurnal tigers.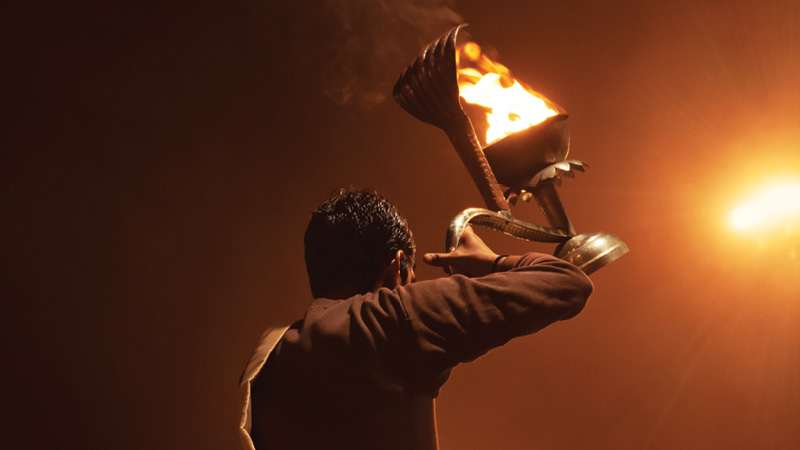 Ganga Aarti Ceremony:
Get a glimpse into Hindu tradition by joining the locals to witness a Ganga Aarti Ceremony on the banks of the country's most sacred river – the River Ganges. These ceremonies offer fire to the Goddess Ganga usually through a lit lamp that is floated down the river.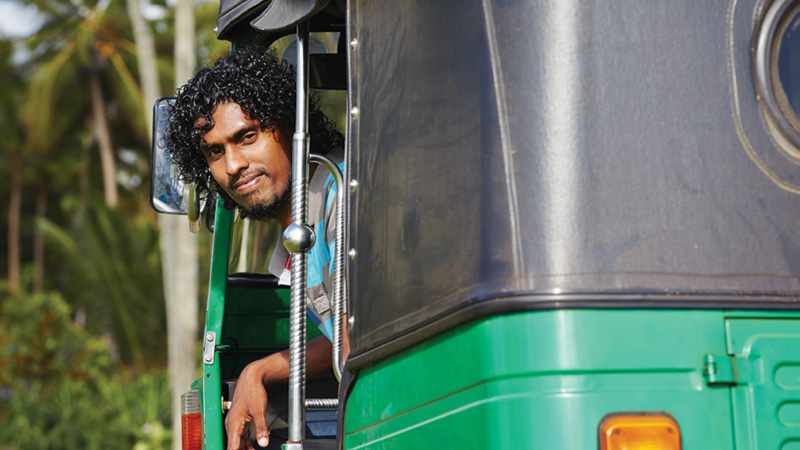 The best way to get around is by auto rickshaws and taxis. They may not be shiny and new like much of the western world, but it is an experience in itself and inexpensive.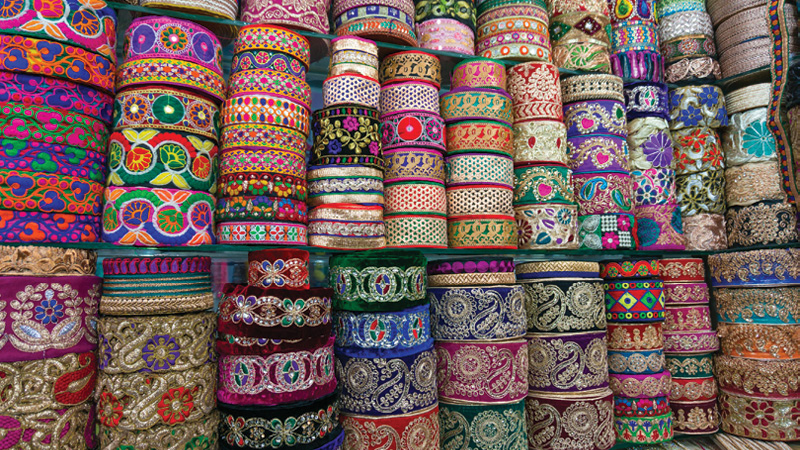 In Udaipur, shop for colourful embroidered textiles, miniature paintings and papier mache puppets. If jewels are on your list, the "pink city" of Jaipur is the place.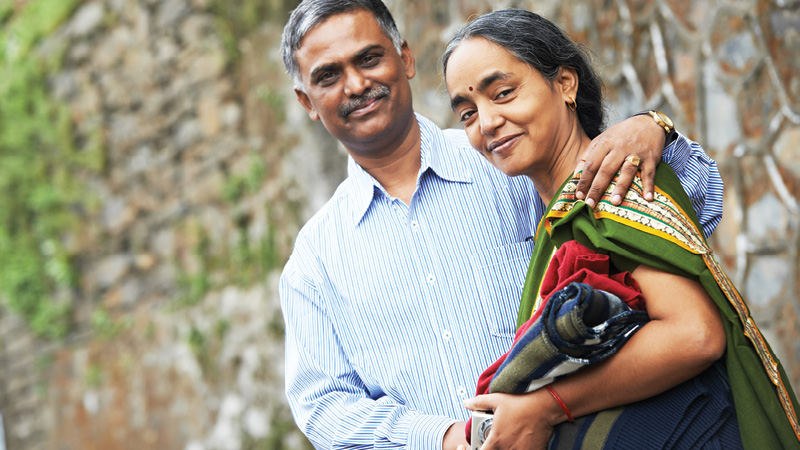 India's residents are still very conscious of social hierarchy (age, academic degree and profession). It is best to greet the oldest individual in a group first, use titles and avoid using first names unless invited to do so, especially when addressing the older generation.
Brochures that Feature Our India Tours