Sometimes a little chill in the air is exactly what you are after. Imagine yourself standing amid the stillness of Yellowstone National Park in winter. There in the distance, an elk crosses a frozen stream. How many people ever see such a sight in person?
Here are 3 reasons to travel in the winter: 
1. A Canadian Wonderland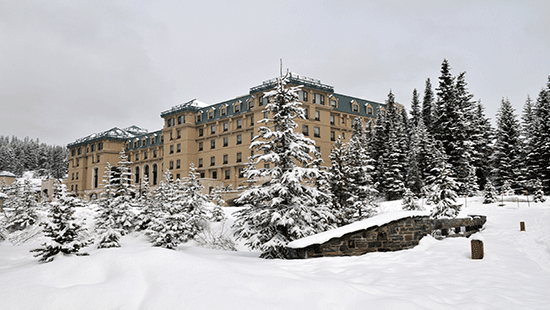 Find yourself immersed in a scene clipped from a holiday card in the magnificent province of Alberta. We bring together the glorious natural wonders with two of the regions most incredible hotels – the Fairmont Château Lake Louise, a Victorian style lodge, and The Fairmont Banff Springs, or "Castle in the Mountains." It's the very best of Canada.
2. Yellowstone Dressed in White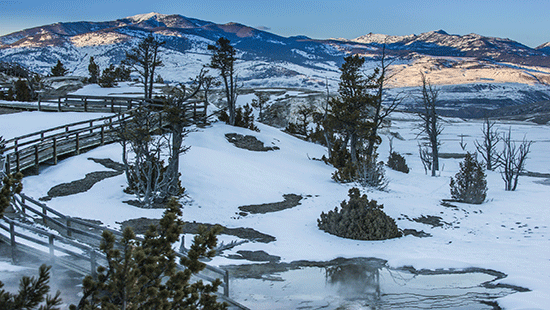 You may have visited this iconic National Park before but you've never seen it like this. In winter, Yellowstone is a land of stark contracts; where a brown buffalo makes its way through a snow drift; where the ice above gives way to geothermal wonders; where busy parts of the park return to their natural state.
3. A Light On Your Bucket List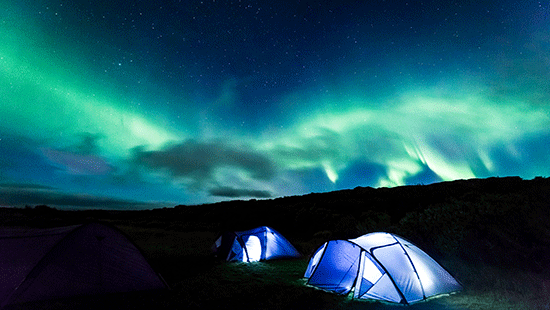 Like the remains of a forgotten dream, the Northern Lights glow in the distance. This is the moment you have been waiting for, and it might not have happened if you decided to wait. Scientists expect the Northern Lights to fade over the next 10 years. So, if you ever wanted to see them, then now is the time!