I once visited Quebec City during the last week of December. My arrival coincided with that of a polar vortex (such things happen in winter), and daytime temps barely climbed above freezing. While it had a certain winter wonderland charm, long story short: to see and do more in Canada, stick to spring, summer, and fall.
As you'd expect, Collette's schedule of Canadian tours aligns with prime timing to take in the best of Canada's expansive wilderness and buzzing cities and towns.
For residents of the U.S., this northern neighbour is an easily accessible and exciting different country to explore – and there are perks in not having to fly across an ocean or cross too many time zones. For travellers from overseas making the most of their journey, it's possible to pack in back-to-back tours within the U.S. and Canada to experience two countries in one long holiday.
Let's look at some Collette tours of Canada (and the best months to visit), which highlight the country's distinct regions and feature many seasonal attractions.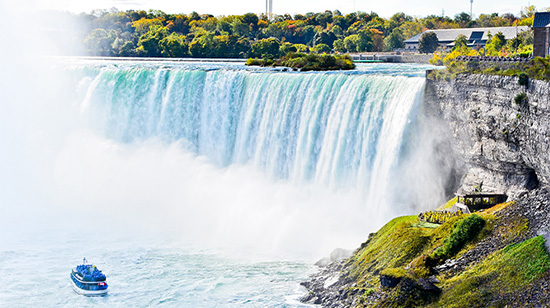 The Best of Eastern Canada
View Tour
Running from late April to October, this exciting 9-day tour takes you into the provinces of Quebec and Ontario with metropolitan city stays in Quebec City, Montreal, Ottawa, and Toronto. Forget the snow – I want to experience Quebec City's European-like charm in summer! It all kicks off with that big, thunderous attraction: Niagara Falls. Especially in the summer months, it's a thrill to feel the spray from the falls as a cruise boat takes you close to the base.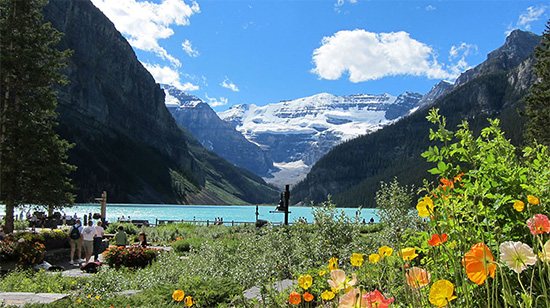 Western Canada's Rockies, Lakes & Wine Country
View Tour
The frozen scene around the Canadian Rocky Mountain lakes typically melts away by early to mid-June, making way for gorgeous sightseeing along turquoise-blue glacial waters. Before June, chances are they'll still be frozen – but beautiful all the same. Once it thaws, the unique blue hues of Lake Louise will blow you away, as will your stay on its banks at the Fairmont Chateau Lake Louise with this tour.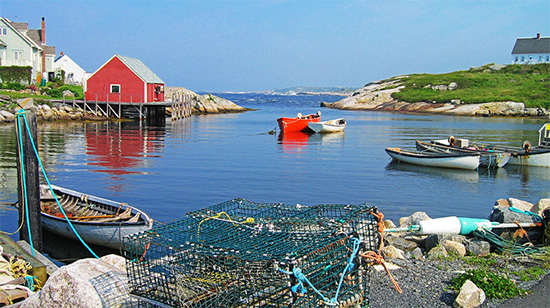 Maritimes Coastal Wonders
View Tour
Perfect from the midst of summer into the early fall, Canada's Maritime Provinces boast coastal charm beyond compare. This 10-day tour takes you along unbelievable coastlines and into idyllic coastal towns. Imagine a picnic lunch in Cape Breton Highlands National Park, the rugged beauty along the Atlantic on the Cabot Trail, and exploring the region's Acadian, Mi'kmaq, and Gaelic cultures. Whether you prefer the summer atmosphere or as autumn's colours fill in, this region's beauty is best seen before winter's freeze.
Throughout Canada, so many treasures await. When deciding when to visit Canada, keep in mind a few seasonal considerations so you know what to expect. No matter if you catch cooler temps and some semi-frozen lakes or go when summer is in full swing, the wild scenery and diverse cultural influences that make up Canada will captivate you.