It's understandable if "safari" is your first thought when planning a trip to Africa. The awe-inspiring moments of seeing Africa's iconic wildlife up close truly is a wonder. Yet beyond the thrill of spotting the Big 5 on a safari, with its mix of culture, complex history, outstanding food, and the natural biodiversity, Africa yields so much more.
With its renowned wine regions, epic natural wonders, coastal charms, and the dynamic cities of Cape Town and Johannesburg, there's a reason visitors flock to South Africa for more than a safari. And if it's wonders you're seeking, along with an abundance of wildlife, Zimbabwe offers a world of it. Here are just some of the draws for planning your adventure in Southern Africa.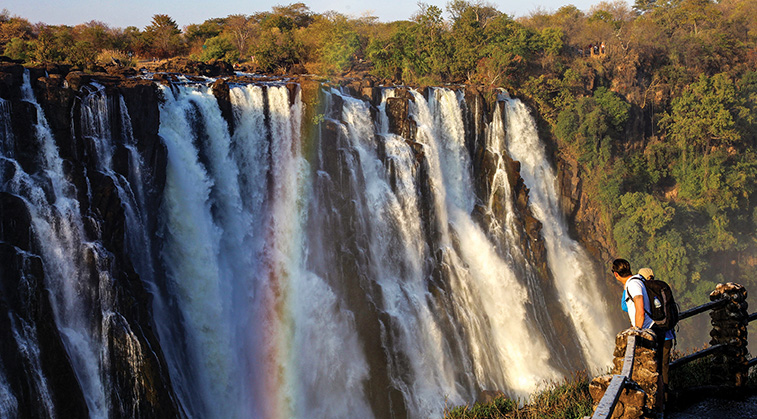 Victoria Falls
Magnificent Victoria Falls is considered one of the Seven Natural Wonders of the World. Take in the thundering, awe-inspiring sight of the Falls from either side of the Zambezi River, which flows between Zimbabwe or Zambia. While it's not the highest or the widest waterfall on the planet, it's considered to be the grandest due to its combined height and width. See it in person, surrounded by its mist and thunderous noise of rushing water, to fully appreciate the sheer power of this tremendous sheet of falling water.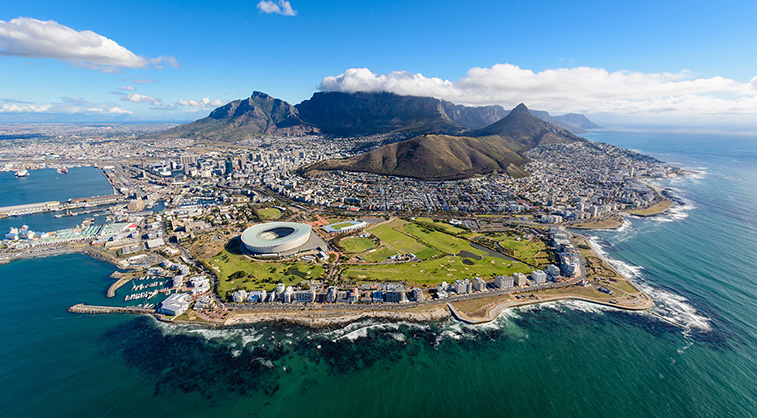 Cape Town
Cosmopolitan Cape Town holds a place on many a bucket list. The city boasts an abundance of opportunities for adventure and relaxation. Atlantic Ocean beaches, mountains for hiking, gardens showcasing spectacular flora and fauna, and harbours abundant with tasty food and drink offer something for all travellers. Gently rotating cable cars climb to the iconic flat-topped Table Mountain, where you can feast on incredible views of Cape Town and its busy harbour while dining in a cafe and drinking local wine.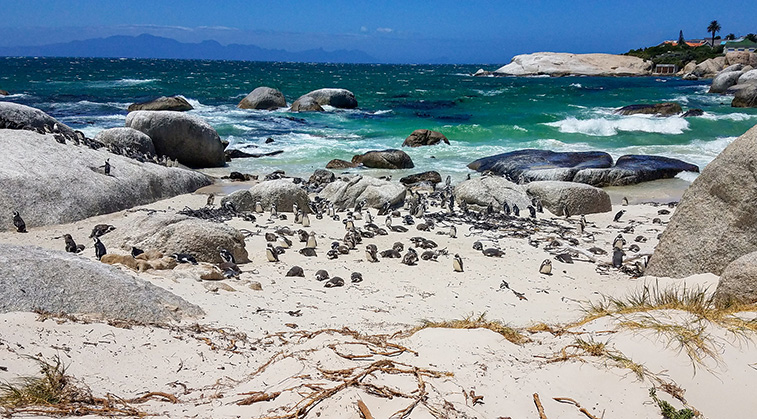 Boulder's Beach
Feel the sea breeze in your hair and the sand between your toes at Boulder's Beach in False Bay. Aside from being a beautiful spot to lounge, swim, and picnic, it's also the only place in the world where you can observe African Penguins in their natural habitat. A colony of these adorably furry endangered birds settled at the beach in 1982 and never left. You'll probably want to stay a while, too.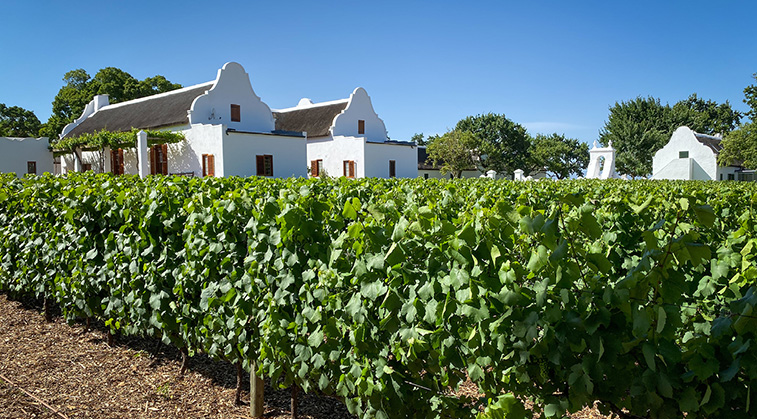 Winelands Region
Known for its colourful mountains and multitude of vineyards, the wine regions of South Africa are spectacular destinations. See for yourself why these areas boast a reputation as one of the world's most captivating and award-winning wine countries. And you don't need to be a wine enthusiast to appreciate the architecture of Cape Dutch homesteads and verdant landscapes – a true sight to behold. Relax and take time to enjoy this coastal wine region, from the idyllic towns of Stellenbosch and Constantia to the charming village of Franschhoek.