"For me, a good bowl of Pho always makes me happy" - Chef Anthony Bourdain
If you haven't tried a bowl of Vietnamese pho (pronounced "fuh") before, come closer.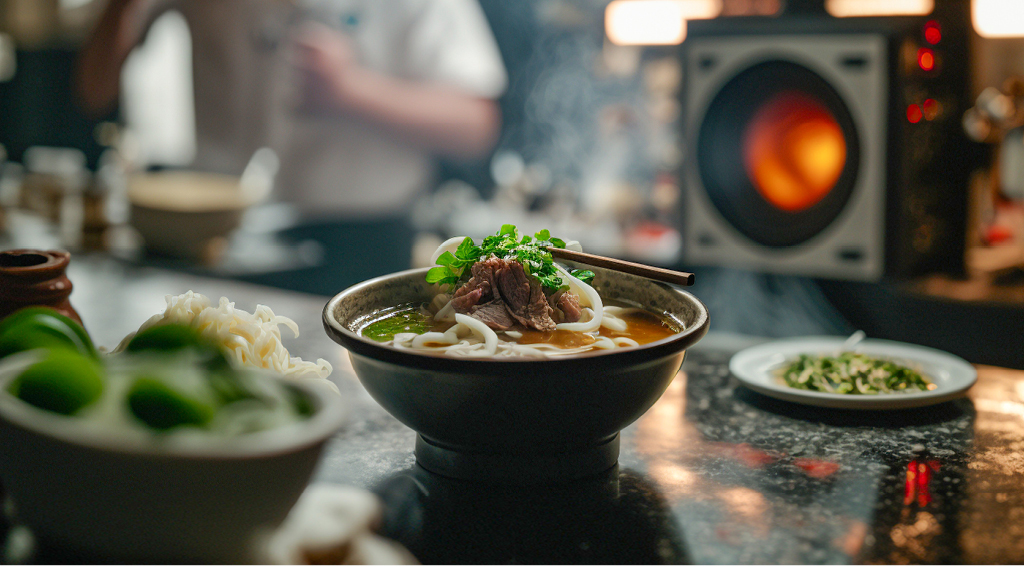 Closer.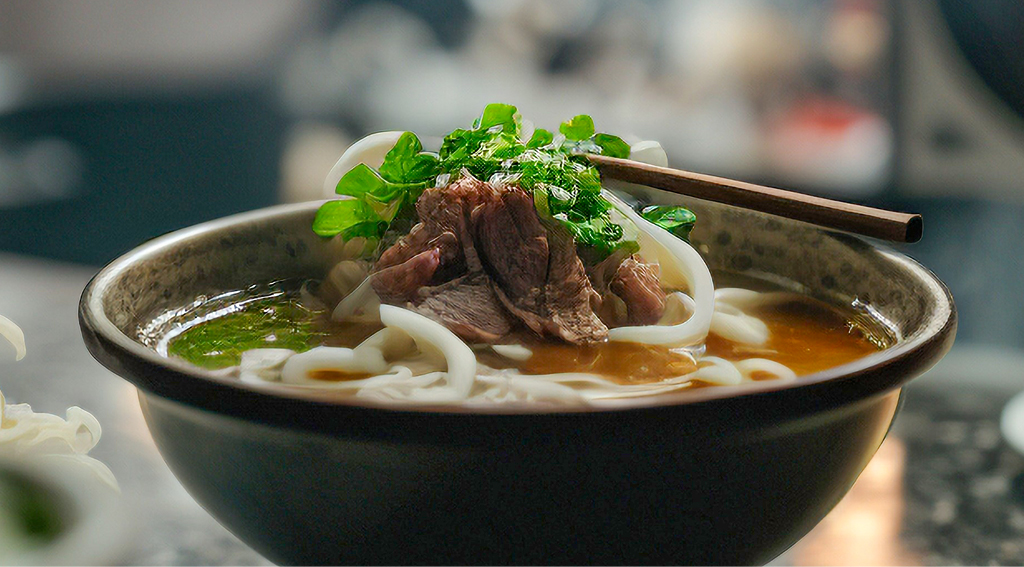 Ok good. Because this noodle soup - the treasured national dish of Vietnam - is pure magic.
It's light, yet filling. Packed with complex flavour, yet not overwhelming. And steeped - literally and figuratively - in the story of Vietnam and the Vietnamese people. It's no wonder you'll find huge numbers of folks - in Vietnam, but increasingly across the world as well - queueing up in long lines that go down the block at their favourite pho spots. But there's no need to queue up, because mastering the perfect bowl of pho at home is totally doable.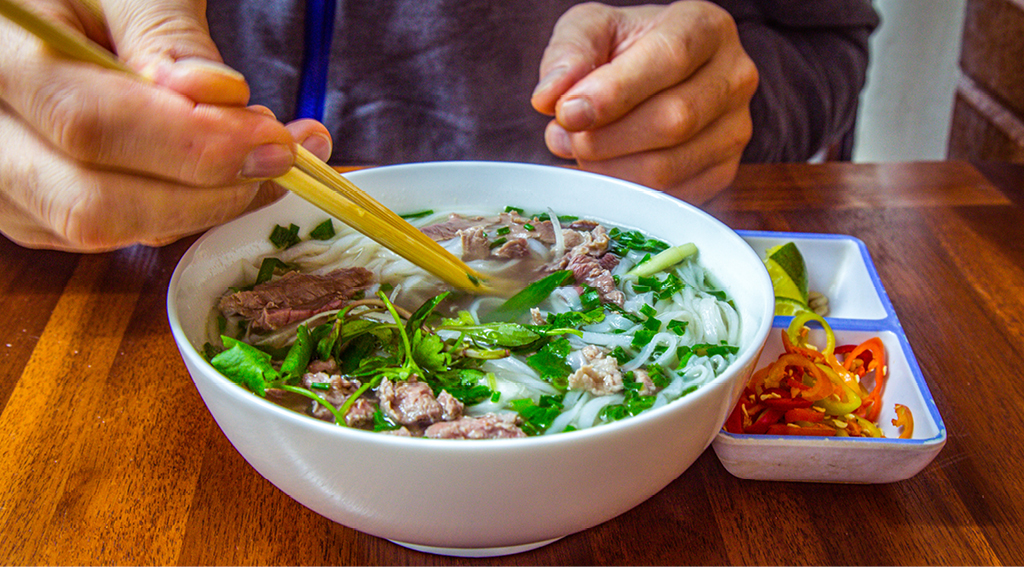 Travel by Taste
You know how there is a "Chicken Soup" for every kind of soul? Well, consider pho the perfect soup for the wanderlust in yours. Cooking a new dish from a new place is a fantastic way to liven up a repetitive menu, surprise your family and guests with something novel, and explore this beautiful (and delicious!) world right at home through your own senses.
We've guided thousands of travellers through this beautiful country and helped them enjoy miles of noodles at this point! But before you dive into making this magic elixir - there's just one obvious question we've got to answer: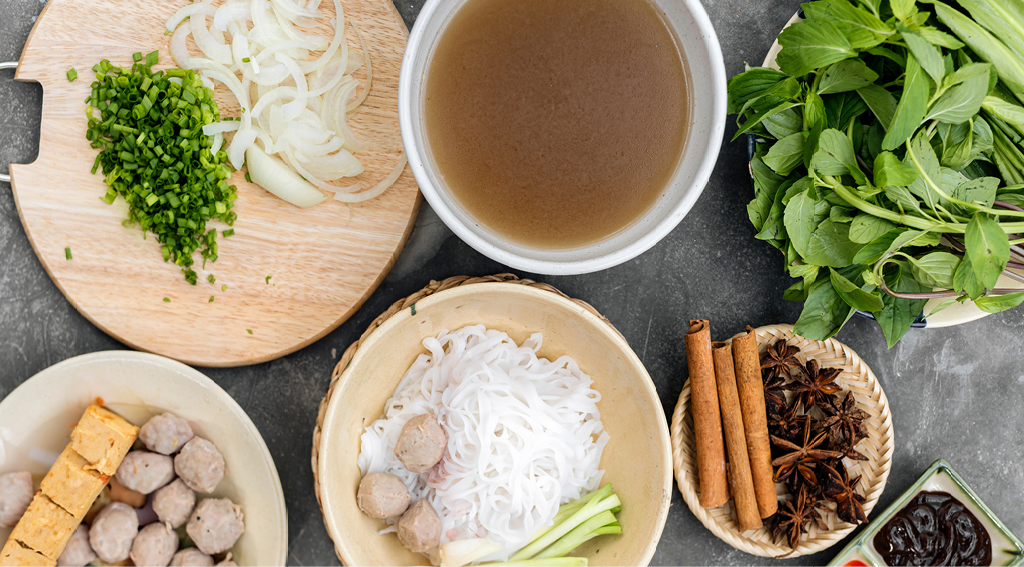 What is Pho?
Simply put, the building blocks of pho are: a rich broth, heaps of delicate rice noodles, loads of fresh vegetables, and a protein - all infused with a delicious bounty of aromatic herbs and spices. And "building blocks" really is the best way to describe it, because the other fantastic thing about pho is this: it's made to order. There is no 'right' recipe. You choose your own adventure on this one - the vegetables you love, the protein you love, the broth you love. So without further ado, break out a large pot and try out this fantastic pho recipe.
Empty bowls lie ahead!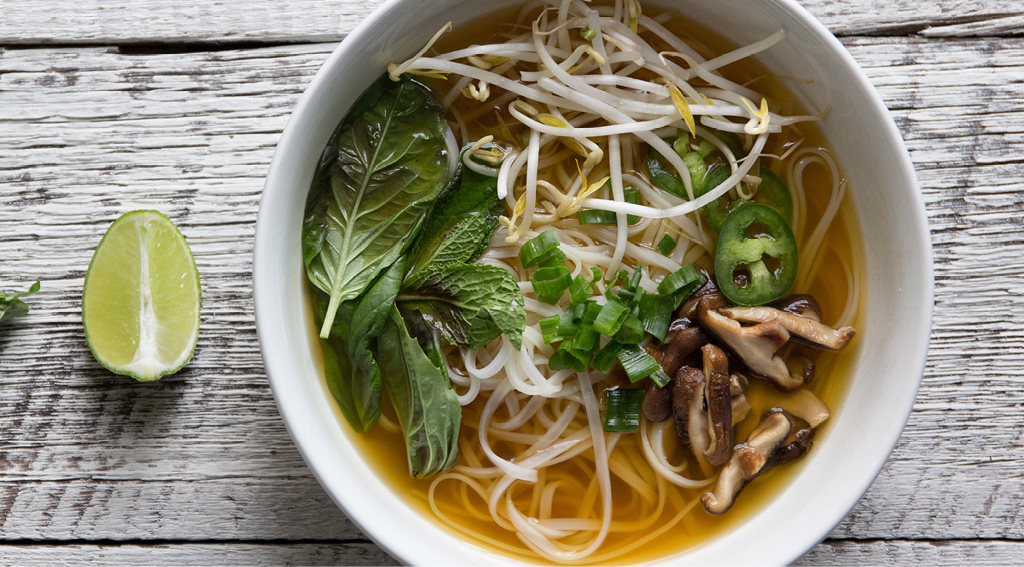 The Perfect Pho Recipe
DIRECTIONS
To make the broth, char the onion and ginger over an open flame (holding with tongs) or directly under a broiler until slightly blackened, about 5 minutes on each side. Rinse with water and set aside. Place the cinnamon, star anise, cloves, and coriander in a large pot over medium-low heat and dry-roast, stirring to prevent burning. When you can smell the aroma of the roasted spices, add the vegetable stock, tamari or soy sauce, carrots, and charred onion and ginger. Bring the broth to a boil. Reduce the heat and simmer, covered, for 30 minutes. Strain out the solids and keep hot until ready to serve. Make the noodles while the broth simmers.
Place the noodles in a large bowl and cover with hot water. Let stand for 20 to 30 minutes or until tender but still chewy. Drain. (If soaking does not soften the noodles enough, blanch them in a pot of boiling water for a few seconds.) Prepare the toppings as desired – slice and cook tofu, lightly steam or blanch vegetables, and so on. Toppings should be unseasoned or only lightly seasoned so as not to interfere with the flavour of the broth.
To serve, divide the noodles between 2 bowls. Arrange toppings over noodles. Ladle the broth between the 2 bowls. Serve with garnishes on the side, which diners should add to taste.
FOR THE BROTH
1 large onion, peeled and halved
1 (2-inch) piece fresh ginger, peeled and halved lengthwise
1 (3-inch) cinnamon stick, preferably
Vietnamese cassia-cinnamon
1 star anise
2 whole cloves
1 teaspoon coriander seeds
4 cups unsalted vegetable stock or broth
2 teaspoons tamari or soy sauce
4 medium carrots, peeled and coarsely chopped
FOR THE NOODLES
8 ounces dried flat rice noodles (known as bánh phở; use 1/16", 1/8", or 1/4" width depending on availability and preference)
FOR THE TOPPINGS choose a few
Protein, such as fried or baked tofu, bean curd skin, or seitan
Mushrooms
Vegetables, such as bok choy, napa cabbage, or broccoli
FOR THE GARNISHES choose a few
1/2 large onion, very thinly sliced
2 medium scallions, thinly sliced
1 chile pepper (Thai bird, serrano, or jalapeño), sliced
1 medium lime, cut into wedges
1/2 cup bean sprouts
Large handful of herbs, such as cilantro or Thai basil
Hoisin sauce, Sriracha (optional)