Collette Gives You More
Tour Highlights at a Glance

Stay

Please Wait...
and get excited!
We are currently building the itinerary for the tour date you have selected.
Reviews Of Exploring Scotland & Ireland featuring The Royal Edinburgh Military Tattoo
Chad was wonderful and so was Michael our coach driver

The whole trip was wonderful. Chad was very knowledgeable and took good care of us. If I ever go on another Collette tour I would request him again. Michael was also excellent. He was always there to help us with our bags and was a lot of fun to be around. The group we traveled with were also great. Very nice people.

The whole trip was memorable.

A Good Way to See Scotland & Ireland

Very happy with the sights and sites we saw. We covered a lot of ground in 12 days. Chad Nelson an excellent guide and tour leader. Some things that could be improved: Not enough time in Glasgow. Less than a day. Bus travel can be tiring; especially for long drives. Moving to a new hotel daily several times coupled with deadlines. Optional evenings seemed to be over-priced; we opted to get out and meet the people in their favorite restaurants/pubs.

Pricing for the tour was very fair. A couple of the hotels, especially Barberstown Castle, were too far from the city or town we were touring. Again, the optional evenings were very expensive. However, we did take advantage of the Dublin lunch and Guinness tour and felt the pricing on that provided good value. Our favorite city was Edinburgh and we purposely arrived there three days before the tour began. We also really liked seeing St. Andrews and the Scottish Highlands, Inverness, Lochness, and were impressed by Belfast, Derry-Londonderry and Dublin. We also scheduled three days in Dublin post-tour and found that a good decision, as well. Tour guides hired for some stops were very good, except for the one in Glasgow. She initially failed to keep track of our group and raced through tour. The others were very entertaining, armed with enlightening stories and history.

A tour timed with military precision

All pretty good except my unanswered email, asking for help booking a fly fishing guide in Edinburgh.

The countries are beautiful, the coach and driver, fantastic. Our guide, second to none. If the hotels had been exceptional, I would have rated the tour a 5. Dublin and Derry hotels were located 30 minutes from city center. We could not stroll around the city in our down time. One hotel was at most, 2 stars. The views from our rooms at different hotels included a fire escape, rooftop kitchen vents, a brick wall, railroad tracks with all night trains and a parking lot. The Irish music and dancing at the Folk Park was my favorite event.

Thank you for traveling with Collette to Scotland & Ireland. Your feedback has been forwarded to the Product Manager for this tour. We appreciate your time and efforts in providing us with this valuable feedback.

Collette Support
Other Tours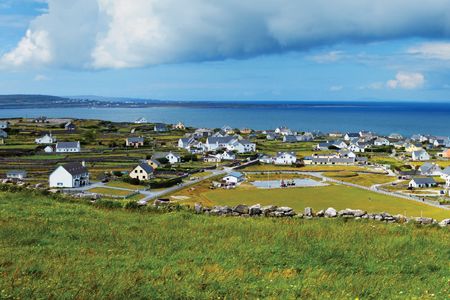 Countryside of the Emerald Isle
10 Days 12 Meals
Visit Ireland and have rollicking fun as you journey along some of the world's most scenic roads set beside emerald green rolling hills.
Tour Detail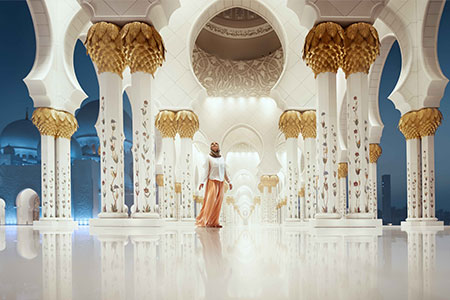 Dubai, Oman and Abu Dhabi
12 Days 19 Meals
Embark on an adventure to this captivating region that blends luxurious cities with vast deserts and old-world traditions.
Tour Detail
Need More Information?
Enter your information and a highly trained Collette agent will call you to help you through the process.