There's so much to look forward to in Italy. It's the perfect place to visit if you love history, architecture, food and wine. But it's also a shopper's paradise. I suggest bringing an extra suitcase or two to fit all of the goodies you'll inevitably bring home with you. To help guide your shopping toward the most authentic Italian souvenirs, here's a list of my favorite things to look for on a guided tour of Italy. There may even be a few things on this list that you didn't expect.
Leather goods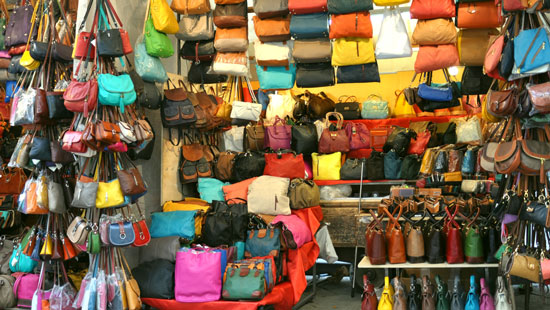 Florence is known for its authentic high quality leather goods. Look for gorgeous handmade handbags, coats, belts, wallets or any other leather good you've been dying to have. How do you know you're getting quality? I look for signs that say "Italian quality" so you know that the item is made locally, following local traditions. It should have the look and feel of something that has been hand made. Imperfections and natural colors are a good thing.
Shoes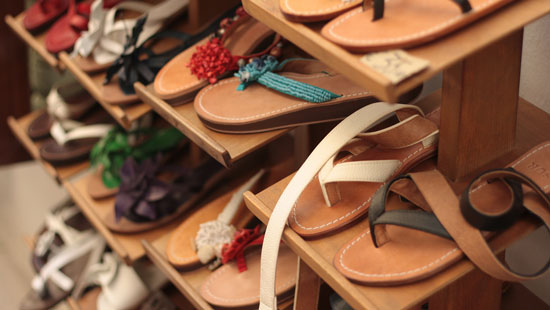 Handmade leather-soled sandals from Positano or Capri are absolutely to die for. You'll have your foot measured for the plain leather sole and then you get to choose the design from a seemingly endless variety of colors and materials. The shoemaker will then sew the top onto the sole while you kick back (no pun intended) and enjoy a gelato at a nearby shop.
Silk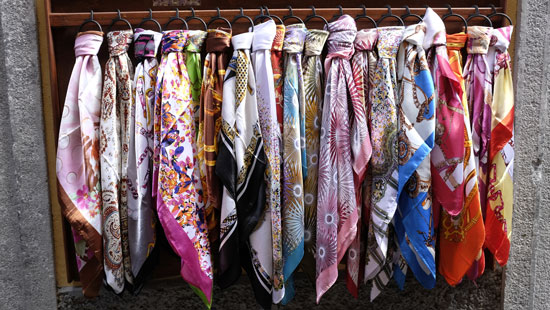 Como has been producing incredible silk for over 4 centuries. Today, Como provides most of the silk in Italy and well over half of the silk found in Europe as a whole. Since it's produced there, silk is reasonably priced in Como. I bought the quintessential silk scarf and felt like a movie star wearing it as I explored the banks of gorgeous Lake Como.
Wine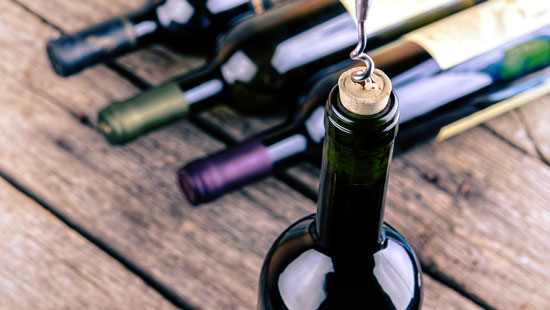 You can't leave Italy without buying wine! Just remember that wine is heavy (I learned the hard way). Each bottle weighs about three pounds, so consider that when you're stuffing your bags for the trip home. I suggest bringing a bottle or two in your bag to be enjoyed while you wait for the rest of your prized purchases to be shipped to you. If you're traveling with a friend, borrow a little real estate so you can share the load.
Limoncello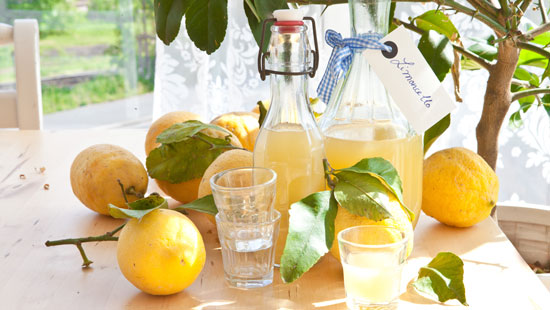 Move over wine, here comes limoncello! This Italian lemon liqueur is known for its yellow color and distinctive flavor. Even though you can find limoncello pretty easily at home, it's just not the same. Find some in Capri and realize that everything you thought about this delicious after dinner drink is wrong. Enjoy a sip or two and long for the glorious days when you were in Italy.
Cheese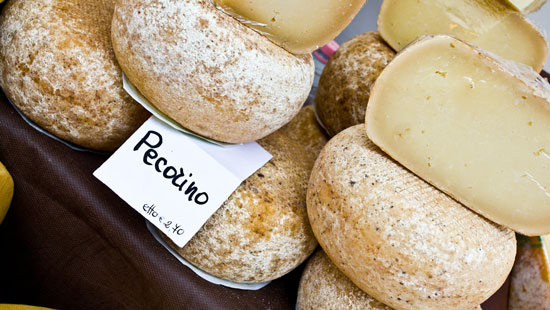 As long as you don't mind your suitcase potentially smelling a little funky, cheese is a great choice to bring home. There are far more varieties to choose from than I can mention here, so I'll leave the type up to your taste buds. One word of caution: remember to be practical about what you pick out. Hard cheeses like Parmigiano-Reggiano are easier to travel with than soft cheeses like Mozzarella.
Dry pasta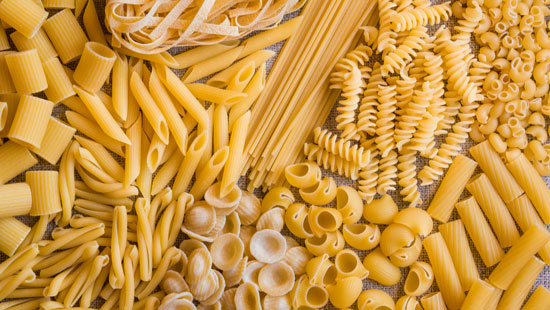 Although fresh is obviously always better, the dry pasta you find in any Italian grocery store is still very different from what you can get at home. Prepare it and be transported right back to your trip. Don't forget to serve it up in your fancy new ceramic pasta bowl from the Amalfi Coast.
Ceramics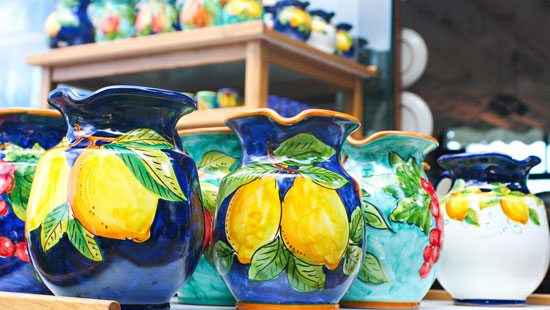 In Vietri sul Mare, a town on the Amalfi coast, you will find brightly colored hand-painted earthenwear pottery. I am obsessed with the pasta bowl that I brought home. It's the perfect souvenir because it makes a great conversation starter when I use it to serve up some authentic Italian cuisine to my friends.
Glass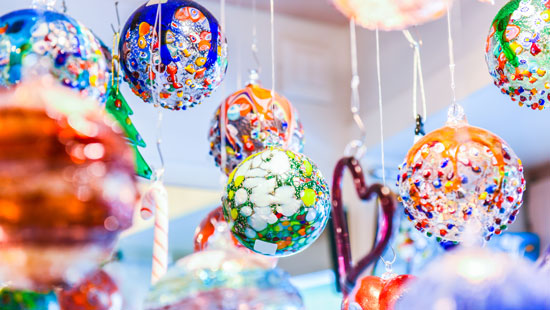 Murano has been a leader in glassware for a very long time. There, you can find anything from grand chandeliers all the way down to jewelry. Authentic Murano glass is made according to traditions that date all the way back to the 1200s. I picked up a stunning necklace there that gets compliments every time I wear it.
Marionettes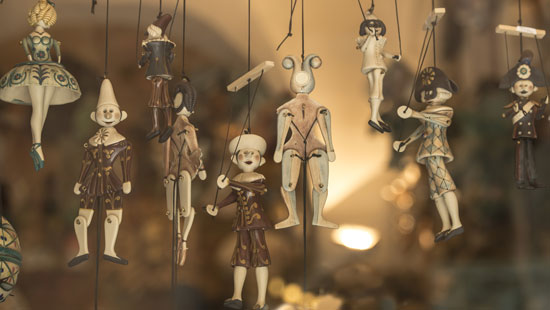 This may sound like a strange thing to look for, but in Palermo, puppets are so well made and so unique that they are practically irresistible. I didn't end up purchasing one of these fabulous beauties and it's a big regret. If you fall in love, bring it home.