Dreaming about checking the South Pacific (or more of the South Pacific) off your bucket list? It's been a while since New Zealand has been open for travel, but this destination is back in action and ready for visitors. Direct flights are now offered from seven major airports across the United States, making the journey easier than ever. Before we jump into the "how" to visit – let's explore a few reasons "why" to visit.
Milford Sound Fjord
In Fiordland, New Zealand, there's no doubt you'll check off bucket list activity after bucket list activity. Tucked away in the South Island – known for its towering peak – you'll find Milford Sound. Here you'll discover rainforests, unique wildlife, and surreal waterfalls (like Stirling and Bowen falls) that plummet down Mitre Peak's sheer sides. Hop aboard a cruise ship and get a closer look at the surrounding peaks from the tranquil waters of Milford Sound. Natural rock formations like "The Elephant" (at 4,977 feet) said to resemble an elephant's head, and "The Lion" (at 4,272 feet) in the shape of the crouching lion, are must-sees at this popular stop.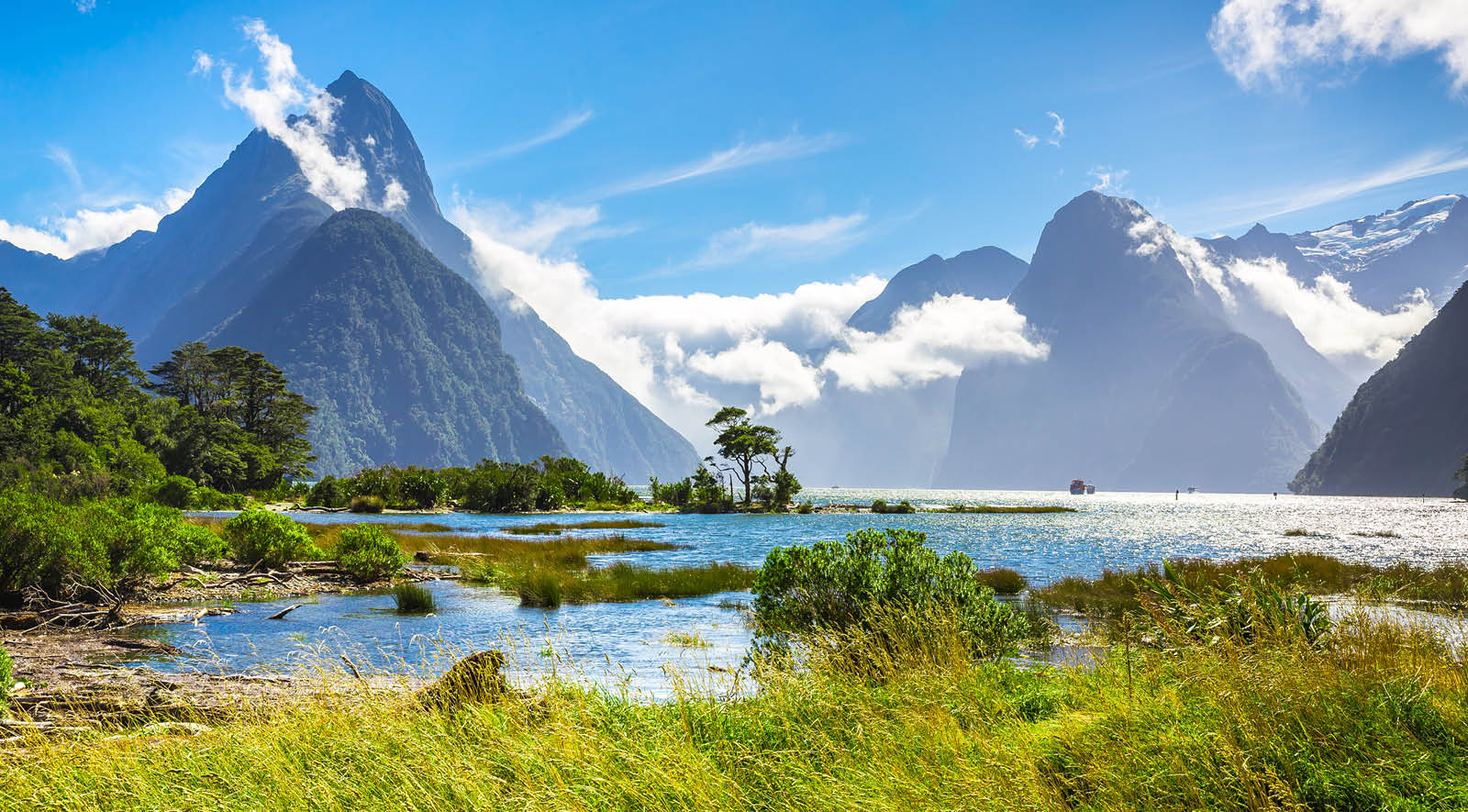 Bay of Islands
Only 150 miles north of Auckland is the beautiful Bay of Islands. Located in New Zealand's balmy subtropical north, over 144 islands dot these warm waters. The bay – abundant with thrilling marine life – was once the refuge of ship deserters, sailors, whalers, ex-convicts, and other rogues. Now, the Bay of Islands is a tranquil vacation destination for those looking to check another trip off their bucket list. Spend an afternoon aboard a cruise on pristine turquoise waters and discover how easy it is to appreciate the spectacular seascapes. A highlight of taking your tour to the sea is the journey through the famous "Hole in the Rock." Resembling the eye of a needle, the "hole" has been etched over time by wind and waves, allowing boats to travel through it when the tide is just right.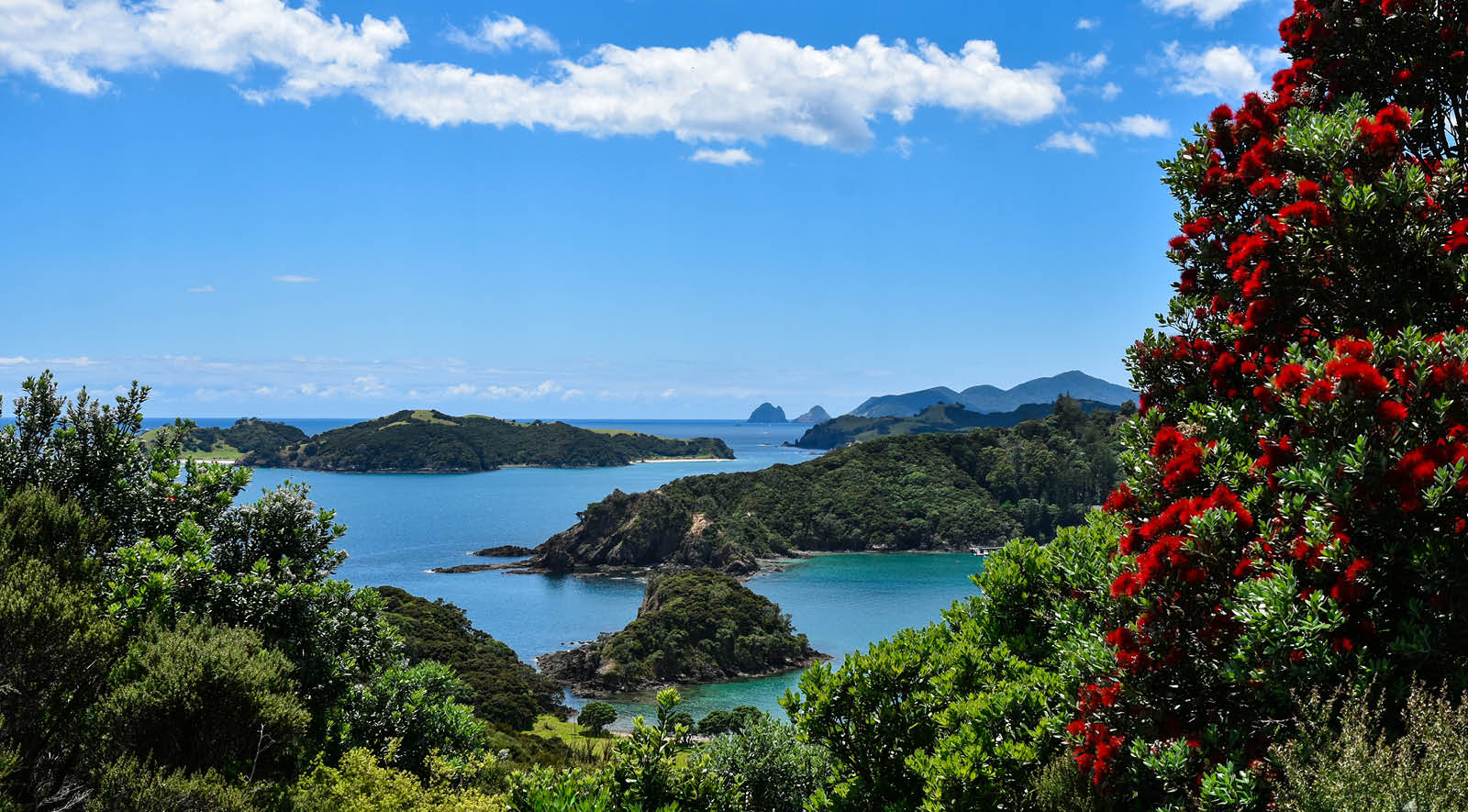 Mt. Cook
The Māori word for Mt. Cook is Aoraki, which means "cloud piercer." As the highest mountain in New Zealand, it comes as no surprise that Mt. Cook stands over 2 miles tall at a staggering 12,218 feet. Tucked in the Southern Alps, this impressive mountain is part of Aoraki/Mt. Cook National Park. Climbers have been using this landform as a challenge for decades and it serves as a popular destination for nature-lovers and casual hikers. Part of the region's charm is the unspoiled wilderness that comes in forms of permanent ice fields and glaciers that blanket the mountain's ragged peaks. This is where famed New Zealand mountaineer, Sir Edmund Hillary, honed his skills before conquering Everest.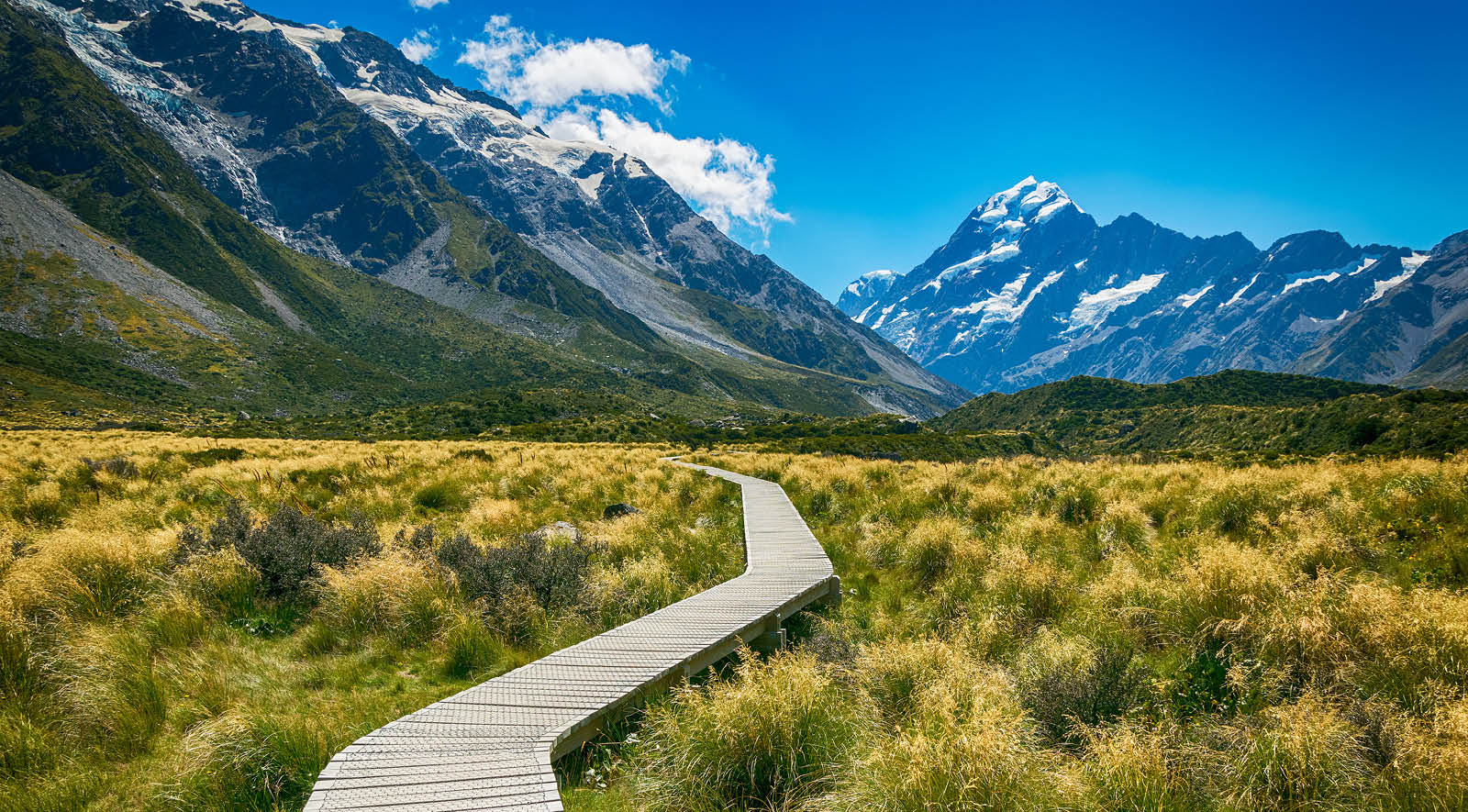 Ready to go? Check out New Zealand's direct flights:
New York: 18 hours
Chicago: 16.5 hours
Dallas: 15 hours
Houston: 15 hours
San Francisco: 13 hours
Los Angeles: 12 hours
Honolulu: 9 hours
There's no doubt New Zealand is a destination for adventures, but it's also a destination for travellers looking to add a new stamp to their passports this year. So, what are you waiting for? The only thing New Zealand is missing, is you. Check out all our tours to the South Pacific here.