Imagine how much fun it would be to travel with a group of people who share a common interest.
Whether you travel with friends, family, a club, or an association, group travel can strengthen your bonds as you share incredible experiences.
At Collette, we make it easy to be a group leader planning to travel with a group. Our dedicated team of group travel specialists will lead you through the simple process of developing and even promoting your tour! Regardless of your level of travel experience, Collette has the expertise and tools you need to make your group's trip a success.
We Care About You
Collette cares about your success, so we've created a set of tools and a support network for you to use in order to help you promote your tours, share key details and advice with your travellers, stay organized and most importantly—have fun!
Marketing Support
Our dedicated group travel experts and our proven group marketing plan make your experience easy. We've created plenty of free tools that are all designed to help you succeed.
With Collette, you can expect:

Webinars
Slideshows
Free personalised marketing materials
Personalized webpage
Social Media Content and More!
Making it Easy with Hometown Pickup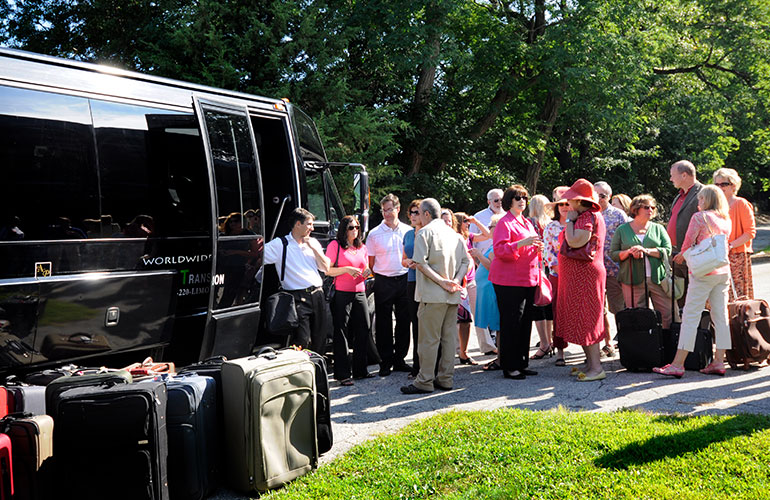 Like you, we believe travel should be easy from start to finish, so we've
taken the hassle out of getting to the airport with our included hometown
pickup for all air-inclusive tours (for groups of 10 or more).
No more worrying about traffic, parking, or finding a ride. Simply relax
and let the trip begin from your hometown.