If you are up for a larger than life experience consider the country of Ecuador. Despite its small size, Ecuador offers much more than one might ever imagine. The diverse landscape includes the Galapagos Islands; nearly 1400 miles of Pacific coastline, grasslands, volcanic mountains and the Amazon Rainforest and jungle. Considered a multicultural wonder, it is home to 44 different indigenous and ethnic groups whose culture and history contribute to the wide variety of delicious cuisine, all adding up to one big adventure for you!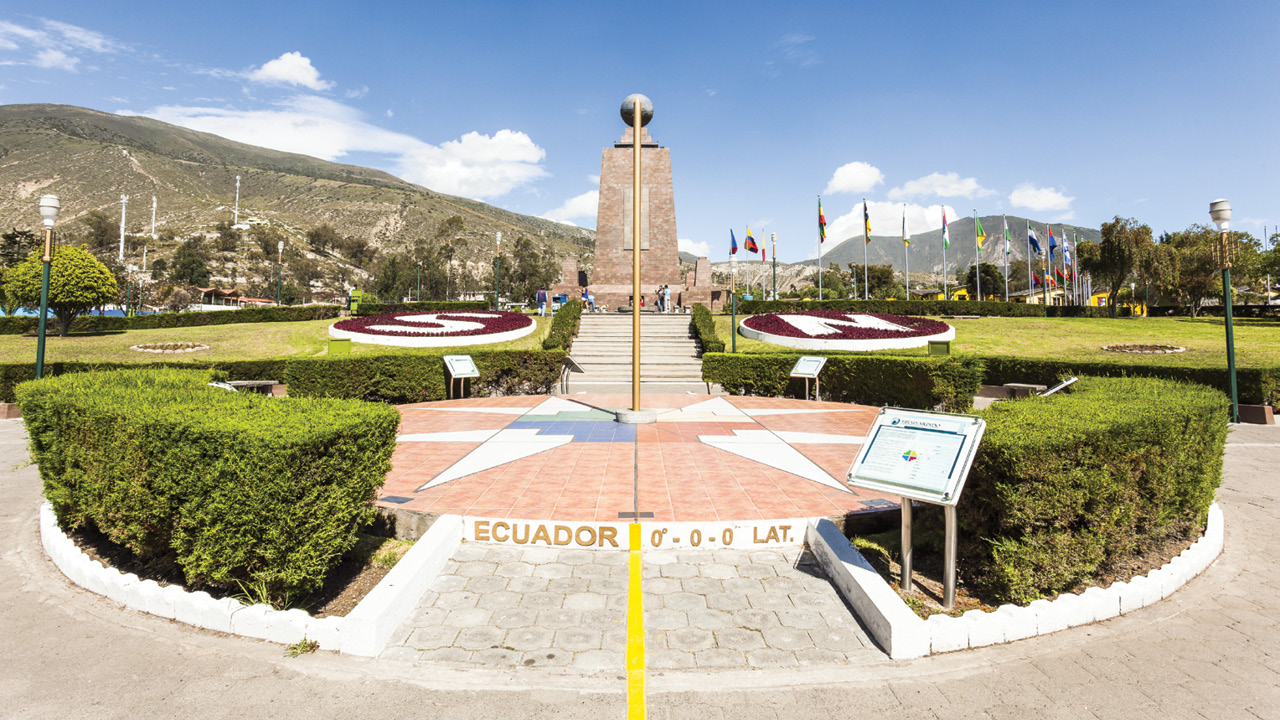 Middle of the World Monument:
Straddle both hemispheres at Latitude 0° 0' 0" at the monument commemorating the 18th century French Geodesic Mission which charted the equator and measured the shape of the earth. The original monument, which has since been replaced, was built to commemorate the 200th anniversary of the arrival in Ecuador.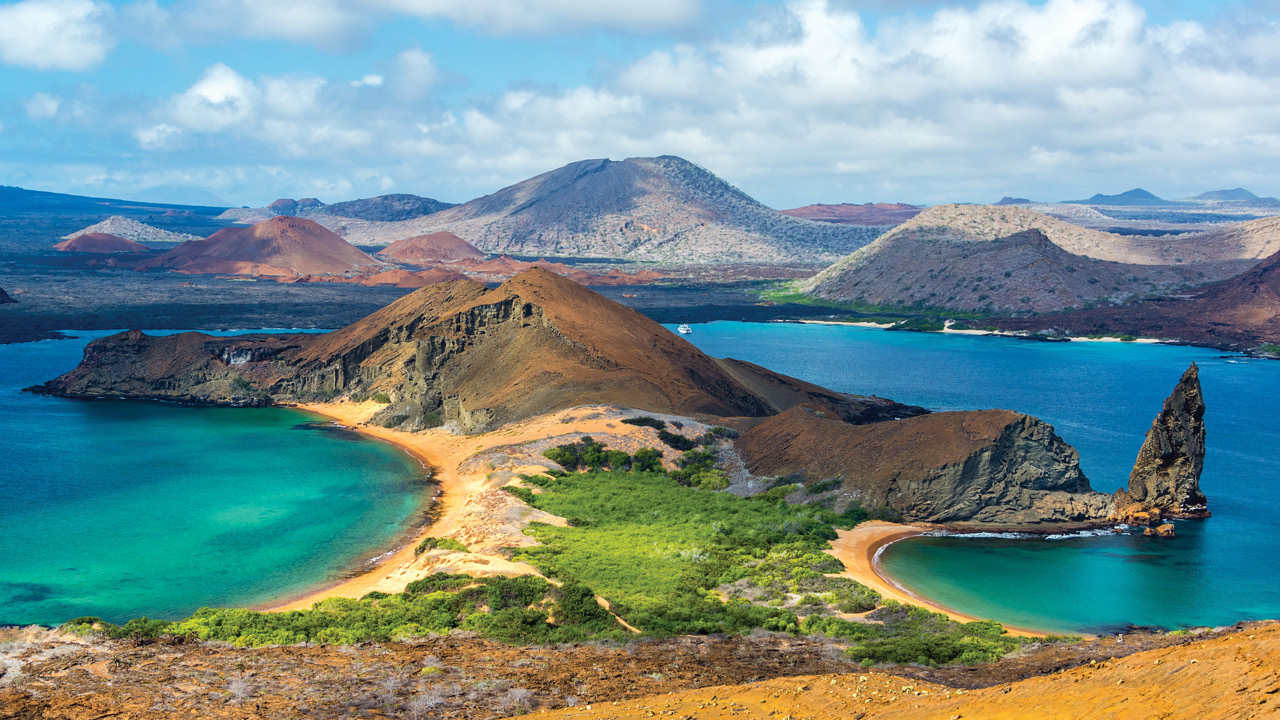 Galapagos Islands (variation of wildlife):
This volcanic island chain located in the Pacific Ocean off the coast of Ecuador is home to wildlife species that are not found anywhere else in the world. Get up close to some of the world's rarest animals including giant tortoises, flightless cormorants, the blue-footed boobies and the Galapagos penguins. This penguin species is the only kind found in the northern hemisphere.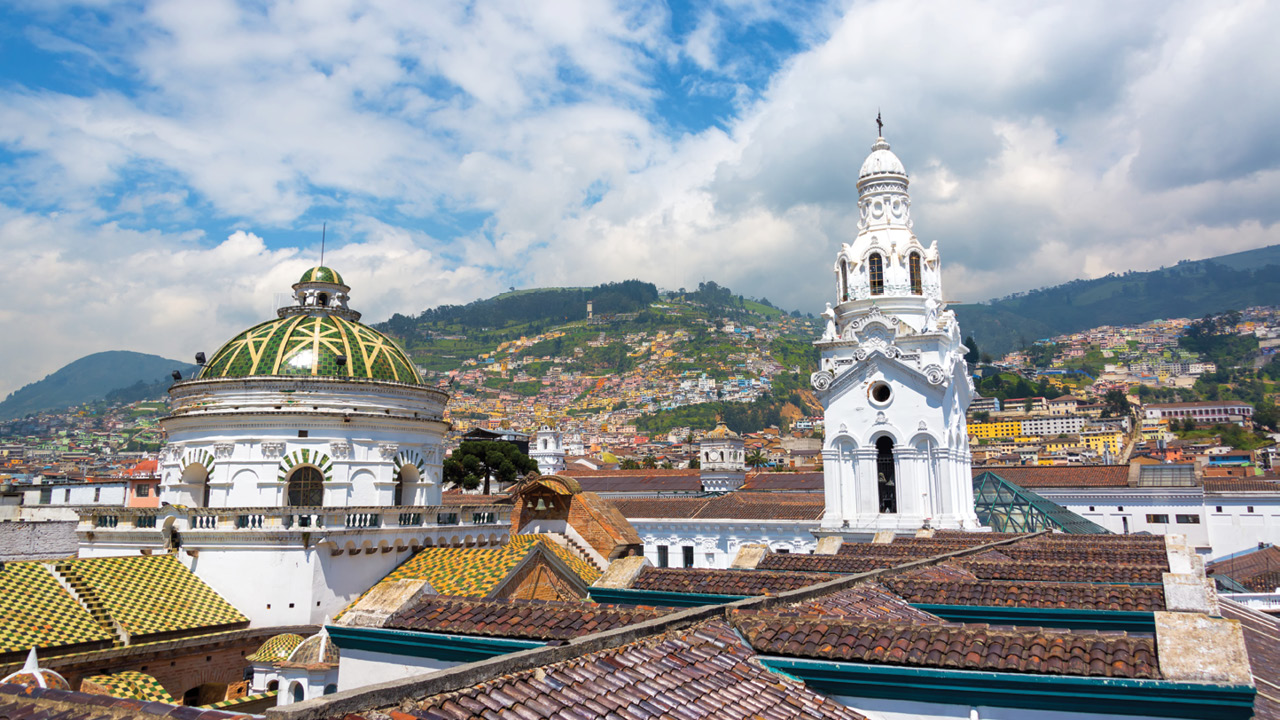 Quito:
The lively capital of Ecuador, a UNESCO World Heritage site, is most famous for its historic centre's colonial architecture, the most impressive in South America. Founded in the 16th century on the ruins of an Inca city, it has remained nearly untouched despite a major earthquake. You'll find many noteworthy historic sites including Santo Domingo, Jesuit College of La Compania, and the monasteries of San Francisco.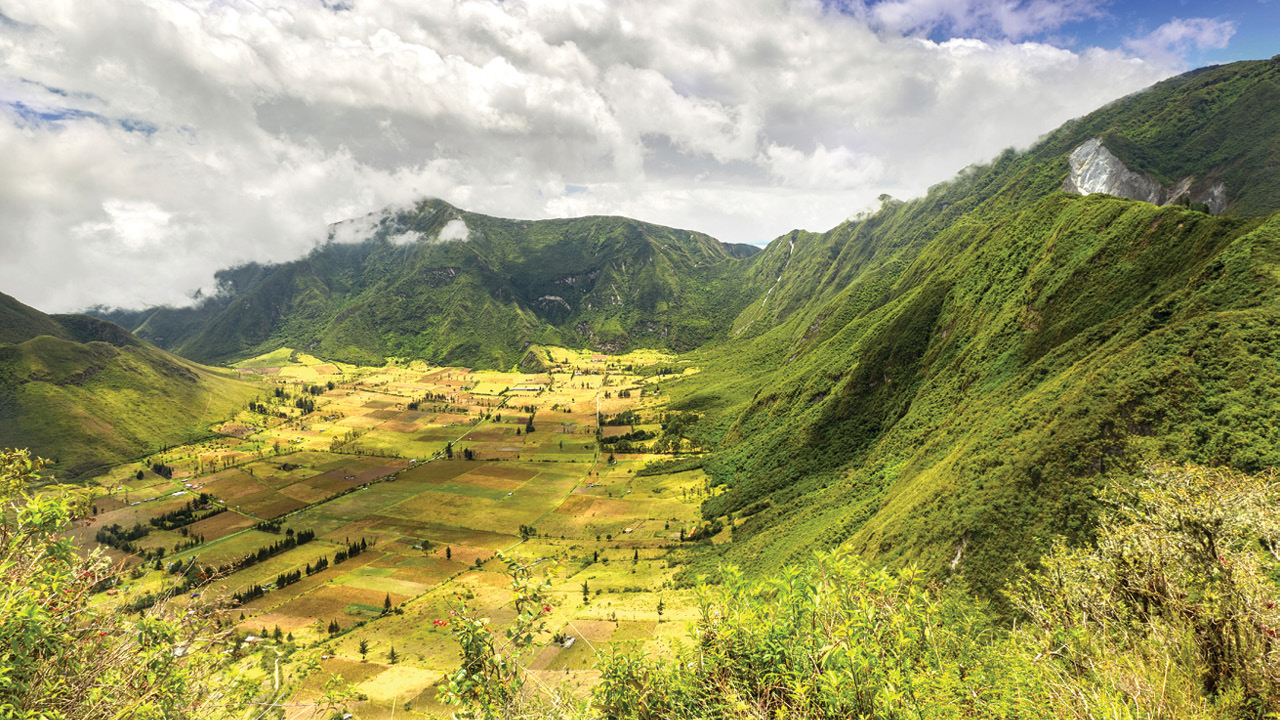 Pululahua Volcanic Crater:
The lush Pululahua Volcano crater is one of the largest and most fertile in the world. It is also one of the world's only inhabited calderas. First settled by the Inca people because of its rich soil, it is now filled with small farming communities that grow a variety of crops that flourish here. In the centre of the crater rises a lava dome where a lush cloud forest thrives. This is where the volcano got its name – Pululahua means "smoke of water" in the indigenous language, Quichua.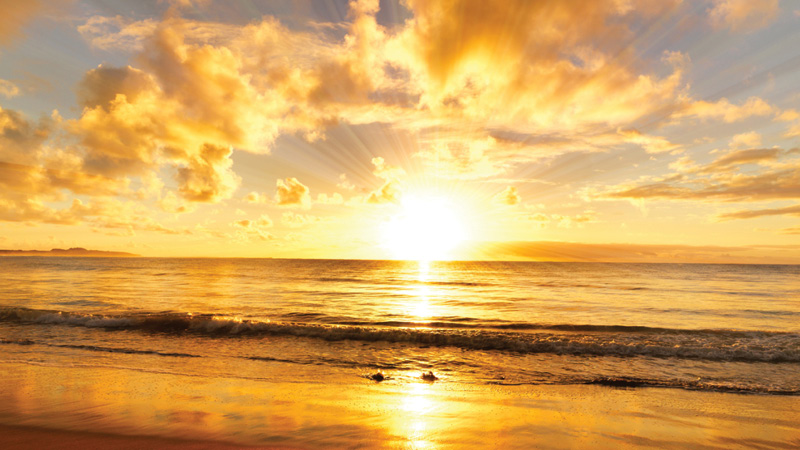 Ecuador is named for the equator, which runs through the country. This brings you closer to the sun, so be sure to pack your sunblock and sunglasses to get the most out of your experience.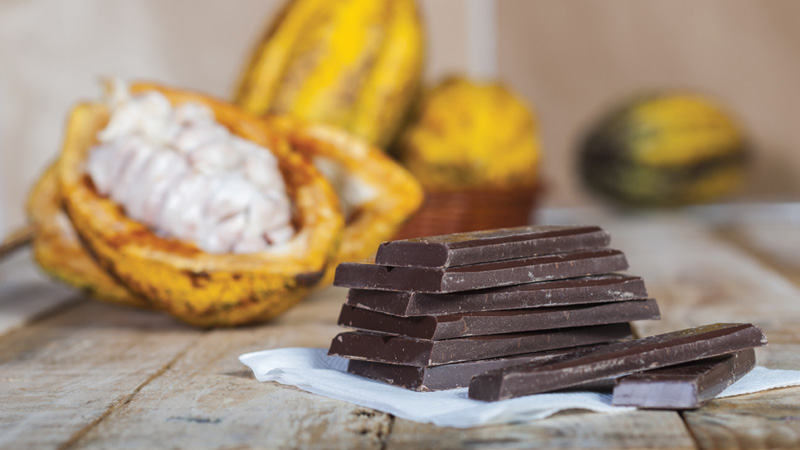 The rich soil and proximity to the equator give Ecuador the perfect conditions to grow Arriba beans (cacao). These conditions produce a deeper more refined chocolate that chocolate aficionados can't get enough of.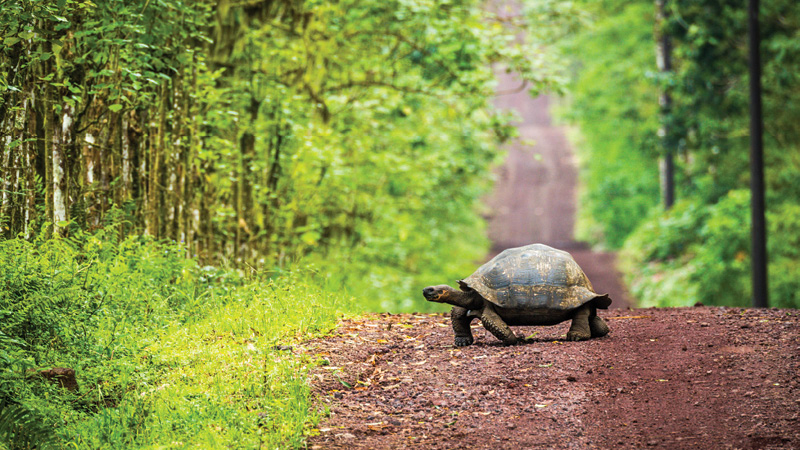 One of the best things about the Galapagos is its diversity; everyone's experience is different. The weather can change in a moment and you never know what you will see. This natural wonder is just that – nature – and there's no such thing as seeing it all.
Featured Tours to Ecuador
Brochures that Feature Our Ecuador Tours