As many well-seasoned travellers will tell you, the scarf is a magical travel tool. Whether you're a man - or a woman - consider adding it to your travel attire. Better yet, pick one up on your next trip abroad. The right kind of scarf can help you to fit in abroad, provide shelter from the rain, warm you as a blanket, allow for modesty in churches, act as a towel, or tie into a shoulder bag.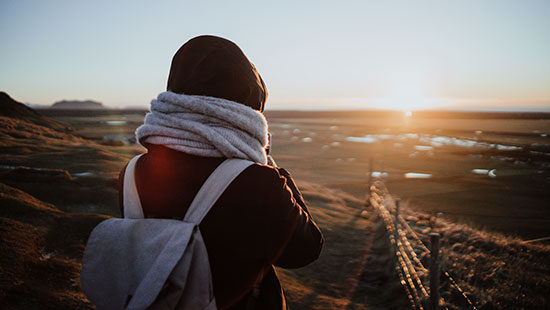 When I started travelling in Europe years ago, I noticed how many people were wearing scarves. After admiring many stylish Parisians, I curiously bought into the trend. Several countries and scarves later, I was a changed person! Not only did I have great scarf-wearing skills; the addition had helped me to become a better traveller.
I bought my first scarf from a vendor at Place Georges Pompidou in Paris. Several days later, I bought my second from a hidden boutique in the Latin Quarter. My third was a textured Spanish scarf with bright orange threads. These purchases were intended to keep the autumn wind at bay - and they did. But little did I know how handy they would become as I traversed Europe. Over the years, like a flower unfolding, the role of the scarf in my life has expanded.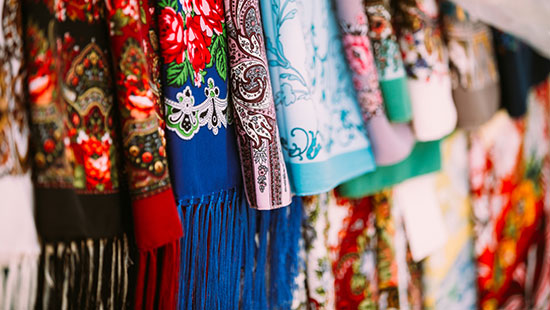 Pashminas, sarongs, and oblong scarves fall into this versatile category. Average measurements are about 30 by 60 inches (76 x 152 cm). Materials range from thin cotton to felted wool. These expansive scarves are typically wrapped around the neck or worn draped around the shoulders. Thanks to their broad form, they can take on many shapes and functions.
Imagine this. It starts to rain and you are on a cobble street 3 blocks from your hotel. But you are wearing a scarf! Take it off and hold each corner until it is taut above your head. Jog back to your room or to the nearest cafe. Voila! A makeshift umbrella. Hang it in your room to dry.
Now, you are on a hike. When you started out, the air was cool, so you wore a jacket and sweater. Now you're too warm, but you didn't bring a backpack. Take off your scarf, lay it flat, and place your extra clothing in the middle. Roll it up like a burrito and tie the ends of the scarf together. Wear your makeshift bag draped diagonally across your chest and enjoy the rest of your hike.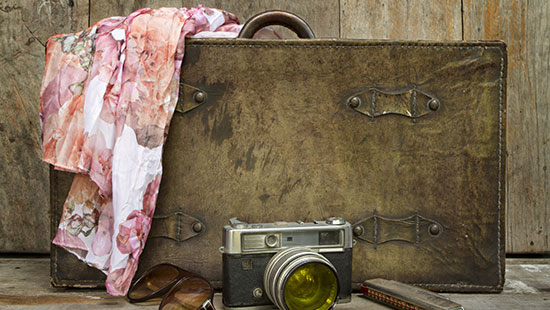 So... bon voyage! Next time your boat pushes off from shore, perhaps your scarf will be blowing in the wind. And if it gets too cold and you need a blanket... or when it starts to rain... you'll know exactly what to do! When you get back home, memories of far away lands will come back to life each time you wear your favourite scarf.