Sarah, Inventory Specialist here at Collette, has just returned from our Costa Rica: A World of Nature tour and we think it's safe to say that she had a pretty great time. Read on to hear her stories of adventure and enchantment in one of the world's most biodiverse destinations.
Looking for adventure, amazing experiences and beautiful sights? Costa Rica: A World of Nature is the tour for you! I recently had the experience of a lifetime there. Even though I work at Collette, this was my first time going on a guided tour. I didn't know what to expect, but within the first day, Costa Rica easily became my favourite destination and I fully appreciated the benefits of going guided. I could never have done this on my own!
The World of Nature tour focuses on the wildlife and the ecosystems of Costa Rica. Not only were we able to see crocodiles, snakes and frogs, but also tons of different species of birds including the gorgeous Scarlet Macaw. We regularly saw different species of monkeys everywhere we travelled. We went from the jungle, to seeing Arenal volcano and then to the coast where we were able to spend our free day enjoying the warm Costa Rican sun.
Our amazing Tour Manager
Our Tour Manager was an amazing attribute to the tour. He went above and beyond what he needed to do to meet the needs of our group. He was able to get to know each and every one of us and personalize the tour to our likings. Not only did he spend all of his time educating us on Costa Rican customs and culture, but he was also extremely knowledgeable about the wildlife that surrounded us.
We would hear a bird or animal within a large area and he was able to pinpoint where the sound was coming from and what type of animal it was. At times we thought he was bluffing, but he easily proved us wrong when he handed us a pair of binoculars and we were able to see exactly what he was hearing. He went out of his way to make sure we got the best experience possible, including spending our free days with us to take us to some local restaurants and helping us set up appointments at the best local hot springs spot in the area (how relaxing!)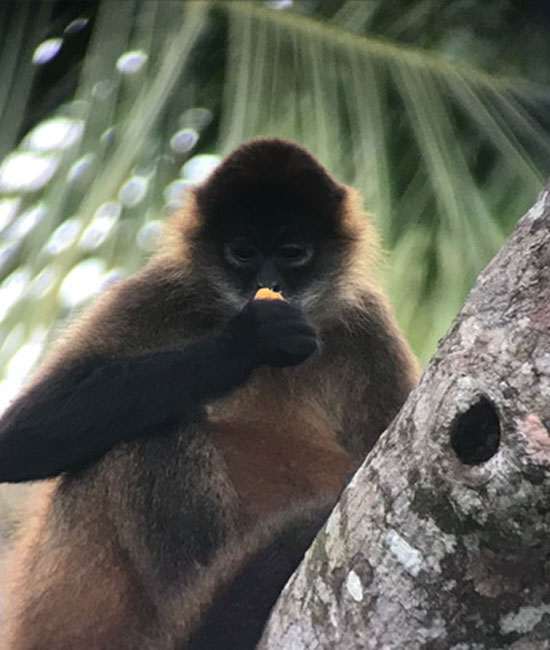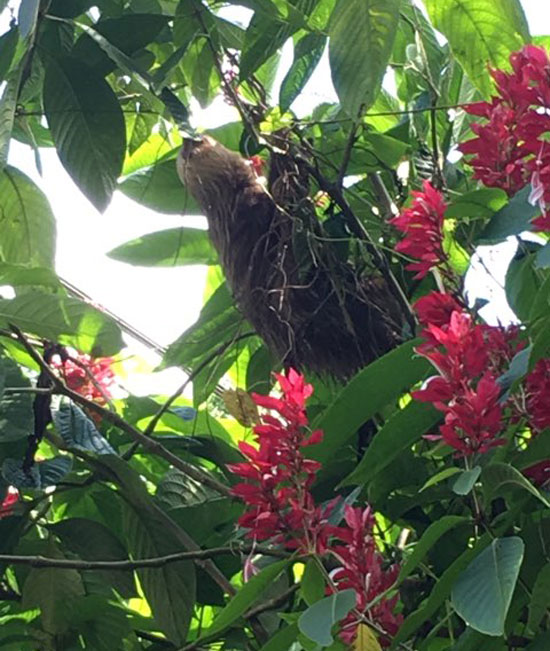 While we had free days, we asked him if he would spend his free time taking us places and helping us plan our days and he agreed without hesitation. He woke up as the sun was rising and did early morning nature walks. Collette guests who are on tour with him are in for a treat. He truly cares about his guests and is very knowledgeable and professional.
Adventures abound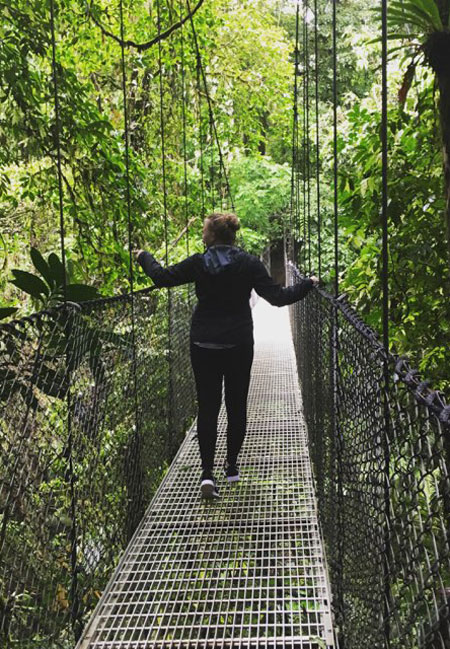 This tour is definitely meant for adventure seekers in good health of all ages. There were people ranging from their 20's to their 70's. The tropical weather made for interesting experiences, as it was beautiful in the morning and rainy in the afternoons. We crossed hanging bridges, zip-lined on almost ten different runs over the lush greenery, and hiked many trails in order to see some amazing wildlife at all times of the day. We also were able to relax during portions of the tour, taking a trip to the beach, the hot springs and taking a crocodile cruise. We also had the unique experience of rescuing a baby sea turtle that had just hatched on the beach and was stuck in the sand swim to freedom.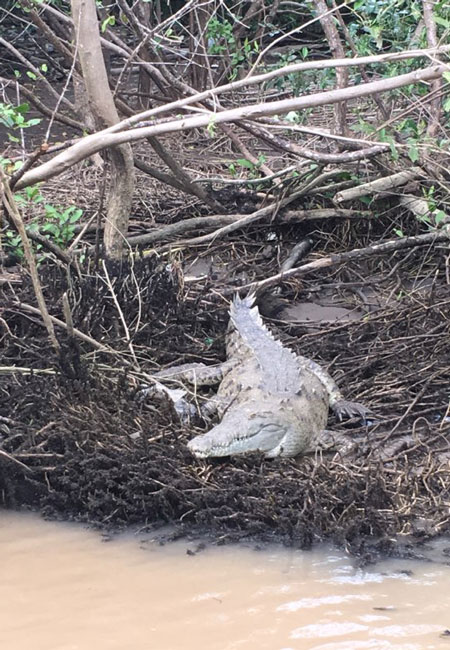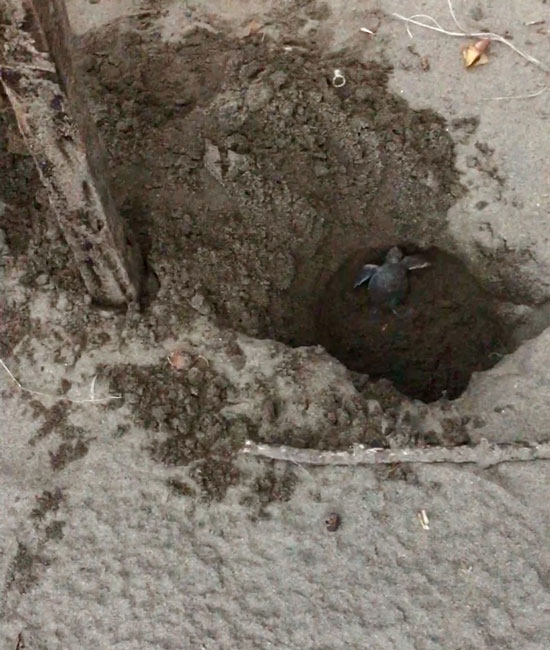 Food and accommodations
Our tour manager did a cooking demonstration at one of the local restaurants (even accommodating for food allergies) and printed out the recipe so that we could bring this amazing food back home with us and share our experience with our friends and families. We tasted amazing, authentic cuisine and were greeted with fruited beverages at almost every hotel as we stepped off the bus.
All of the accommodations on this tour were phenomenal, each having their own quirk to them. We slept in in cabins with only screen windows and woke up to the sounds of monkeys or rain hitting the roof at the Evergreen Lodge in Tortuguero.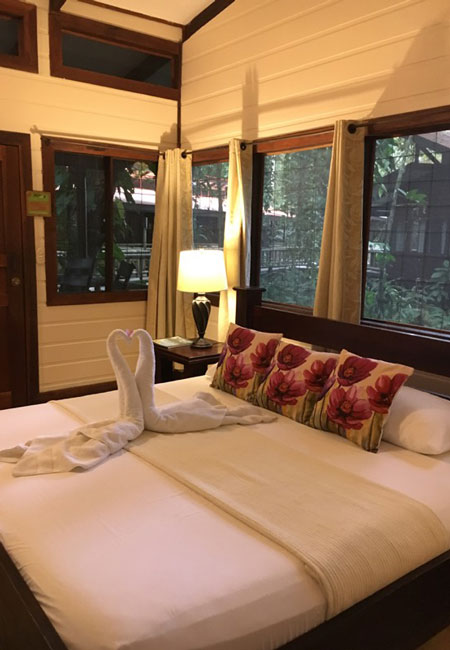 There was a waterfall in each room at the Mountain Paradise Hotel and sunset views of the ocean at the Parador Hotel. There was something special everywhere we stayed. Waking up to monkeys on the roof in one of the hotels is something that I can't say I will be able to easily experience again.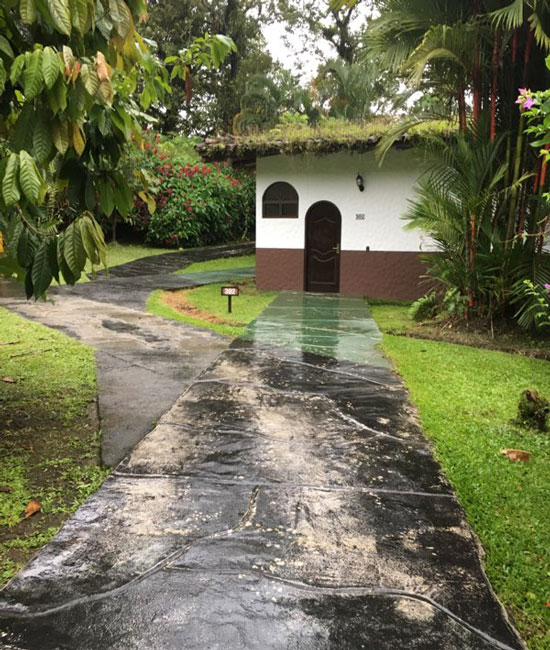 Our immaculate coach and wonderful driver
Our bus was immaculate, clean and spotless and easily one of the most beautiful buses I have been on. It seems funny to mention how great the tour bus is, but you can spend multiple hours on a tour bus to get from destination to destination. Our driver was polite and made sure that all of our needs were taken care of. He helped each and every one of us on and off the bus each time we stopped and made sure that we had everything we needed before departing. Along the winding, small Costa Rican roads, he made sure that the ride was as smooth as possible for us. Ours was the fanciest bus we saw!
The benefits of small group tours
One thing that I believe was the most beneficial part of the Costa Rica travel tour was the small group size. Although we only had 16 travellers on this tour, it helped me to understand the benefits of a small group Explorations tour. With a small group size, we were able to have more in-depth experiences. We were able to get to know each other well and made friends very easily. We would pass large groups at some points in the tour and be grateful that we had a smaller one, as we were all able to fit into one boat to ride forty-five minutes down the river to our hotel in Tortuguero, gather around a small table to taste local fruits at a fruit stand, ride the tram together to zip-line through the rainforest canopy, and sit together at all of our meals. Not only did we bond over our love for travel and nature, but we also left the trip as a small family, not just a tour group. It was hard to say goodbye to Costa Rica, but I know that it will not be my last time visiting! As the locals say, "pura vida!"