When planning my adventures I am always drawn to travelling somewhere that I have never been, or even know too much about initially. This incurable desire to see and learn from the world drew me to spend almost two weeks in Eastern Europe travelling with my cousin and friend throughout the Czech Republic, Poland, and Hungary. Join me on my adventures exploring Eastern Europe in a three part series highlighting the architecture, food and culture of these exciting places. For our first installment, we'll explore the wonderful things Czech Republic travel has to offer.
Czech Architecture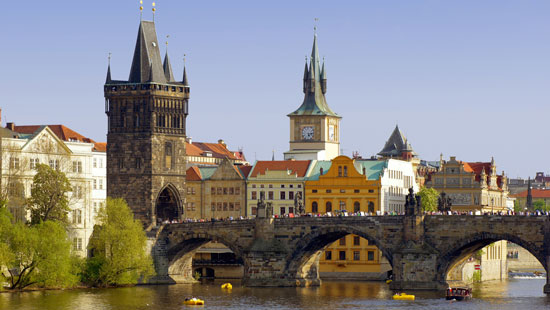 Visiting the Czech Republic is quite literally like roaming through your favourite fairy tale city with its medieval castles, gothic architecture, and pub culture. One of my favourite views of the city was from the top of the tower of the Old Town Hall. From here you have a great view of the entire city, Church of Our Lady Before Týn, Prague Castle, and Charles Bridge to name a few. I was impressed with how well-persevered the city is. Unlike many other capital cities in this region of Europe, Prague was never rebuilt, so many of the buildings are original to the city.
Cultural traditions of the Czech people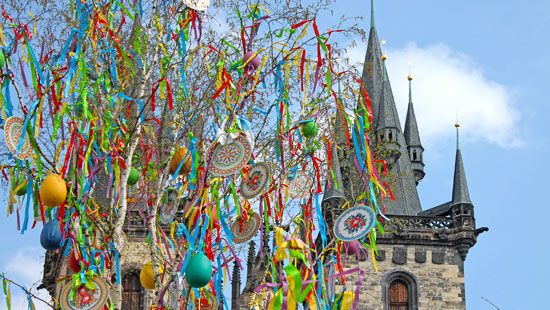 Also, the Czech people seem to have a profound connection with their culture and this is evident with its many museums and aptitude to carry on Czech traditions. For example, we had the opportunity to be in Prague a few weeks before Easter, so we were able to wander through the city's countless Easter markets to shop, eat, and drink. One of my personal highlights of the time we spent in Prague was at the Easter market at Prague Castle. There where we were able to eat homemade Bryndzové Halušky (a potato dumpling and cheese dish), mead, and actually watch a local blacksmith create bracelets and other jewellery for gifts and souvenirs.
The best of Prague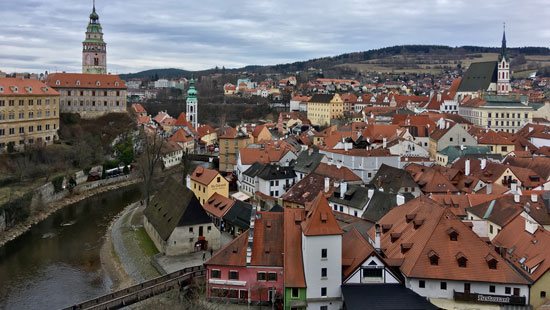 When visiting Prague, I would certainly recommend a day trip from the city to the South Bohemia region to the village of Český Krumlov. This village makes you feel as though you have travelled back in time to medieval Europe-especially with Český Krumlov Castle which overlooks the Vltava River and town below. One of the more interesting and memorable aspects of the castle that sets it apart from others is that not only is there a natural moat created by the winding river, but there is also a brown bear that guards the castle.
Keep an eye out for my next installment as I explore Poland. Come with me to discover this hidden gem!