Austria is thought of as one of the nicest places in the world to visit. The people are happy, the location is full of grand palaces, art galleries, museums and cafes and the classical music is like nowhere else in the world (after all, Austria is the birthplace of Beethoven and Mozart!). Let's take a look at our top 5 favourite Austria attractions. Prepare to edit your bucket list and put Austria right at the top.
Fabulous food
Oh, the cafes in Austria! Your sweet tooth will be doing a happy dance here (and so will your dentist). You have just landed in a place where people take their confections and their coffee very seriously. Not only are the treats delicious, but you'll want to soak up as much atmosphere as you can as well. Make sure you take some time to relax and enjoy during free time on tour.
Amazing architecture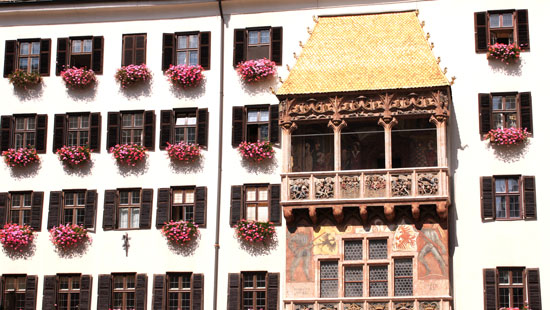 Feast your eyes on Austria's many architectural wonders in Innsbruck where modern architecture stands right beside buildings that have been there for 800 years. Join a local guide for a panoramic tour of the city's must-see sights like the famous Golden Roof.
Easy exploring
Since Austria is located right in the heart of Europe, it borders Slovenia, Slovakia, Switzerland, Czech Republic, Hungary and Germany. You can even get to Croatia and Italy without too much trouble. This makes it very easy to book a back-to-back tour so that you can explore even more of Europe while you're there.
Charming villages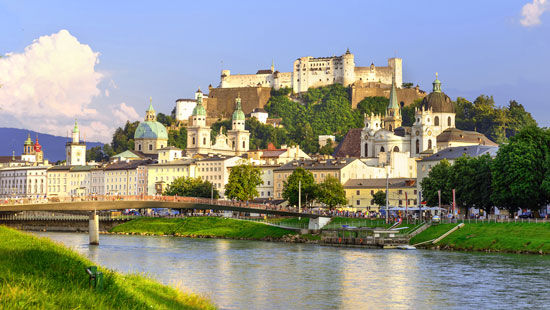 Imagine quaint little villages made up entirely of houses that look just like they're out of a fairytale. That's exactly what you can expect as you stroll through villages like Salzburg's historic and charming Old Town.
The scenery
The hills are alive! Fertile soil makes for many rolling green hills, fields of wild flowers and large forests. There are also breathtaking Alpine mountain regions with majestic mountain ranges and formidable glaciers.
No matter where you travel in Austria, you're bound to fall in love at every turn.