Travel to the island of St. Michael, the largest of the nine volcanic islands that form the Azores archipelago. Here in the "Hawaii of the mid-Atlantic," you'll uncover the secrets to distinctive Azorean cuisine, take in verdant vistas, explore glorious hot springs and so much more.
Azorian cuisine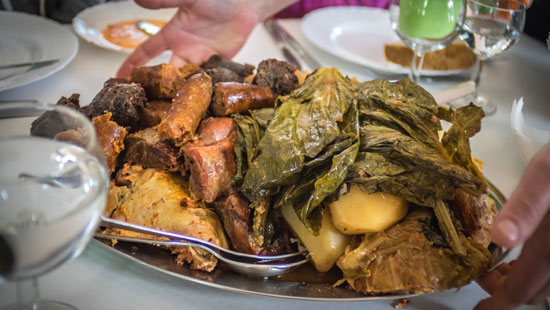 The cuisine in the Azores is distinctly different from what you'll find on mainland Portugal since so many seafaring peoples have had an impact on its food and culture. Since the land is so fertile and the sea so accessible, you can count on food being as fresh and delicious as can be. Experience a cozido das furnas lunch in which meat and vegetables are cooked to perfection in the heat of volcanic earth. Learn the secrets of Azorean cuisine during an interactive cooking demonstration followed by a sumptuous dinner at one of St. Michael's most popular restaurants.
Verdant Vistas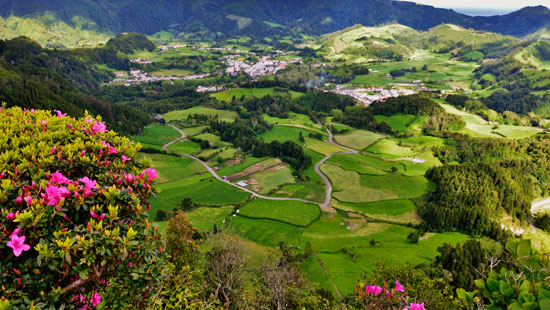 Terra Nostra Botanical Park is home to the world's largest collection of exotic camellias. Expect to see not only an explosion of color from these bountiful beauties, but many other plant species as well. Prepare your senses for azaleas, aquatic plants, Bromeliads, bamboo--there are simply too many to list. Combine what you see in the park with the rolling green vistas of the island itself, and you'll feel like you're wandering the garden of Eden.
Mineral rich thermal water pools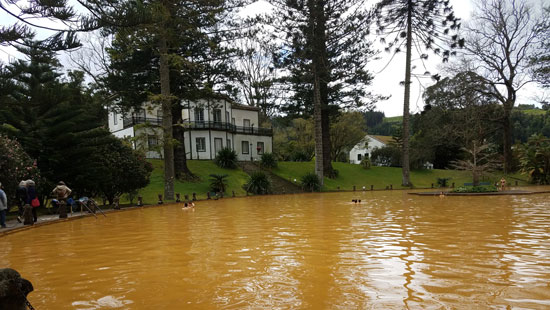 If uncovering the island's diverse array of fauna at Terra Nostra Botanical Park isn't for you, you can choose to explore the park's relaxing mineral rich thermal pool instead. The warm, golden-hued water bears essential minerals that are said to restore energy while you observe your natural surroundings in total serenity.
In addition to these magnificent Azores attractions, expect to find rich marine life, the twin crater lakes of Sete Cidades as well as volcanic lands, plantations, recreational activities and cultural attractions.