Save up to $600 per person* on Destinations Across All 7 Continents!
Today, MPRA travellers like you expect something more than just incredible destinations. From Alaska and Australia, to South America and Scandinavia, Collette delivers the freedom to explore combined with outstanding guest service. Wake each morning on tour with a new experience in front of you, all without having to worry about a thing. We seamlessly handle all the details of your adventure. That's the beauty and freedom of guided travel with Collette.
The world is within your reach. You've earned it— reserve your next amazing experience today!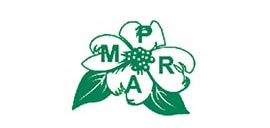 MPRA Members SAVE $100 per person* on any tour!
Plus, use offer code MPRASAVE to learn about special seasonal savings of up to $500 per person*.
Use offer code: MPRASAVE
For reservations, call Collette at 855-672-8687 or contact your local travel professional.
There's a great big world out there just waiting to be discovered. The time has come, what are you waiting for? With Collette, the world is within your reach. Collette offers travel packages across all seven continents. Operating in the United States, Canada, United Kingdom, and Australia, Collette has been alongside thousands of travellers and are the experts in travel.
Order Your Worldwide Travel Guide Brochure
There's nothing better than flipping through the pages of a brochure and dreaming of adventures. Sign up below to receive one.
Get the Hottest Deals First
Be the first to learn about special offers, flash sales, the latest destination trends, expert travel tips and so much more.