There are many reasons to visit Australia. Its rich culture, flora and fauna, cuisine, stunning landscapes and architecture make it a traveller's paradise. With so much to choose from, how is a visitor to know what to put on their 'hit list?' We've taken some of that guesswork out for you with this great list of things you just can't miss in The Land Down Under. 
Great Barrier Reef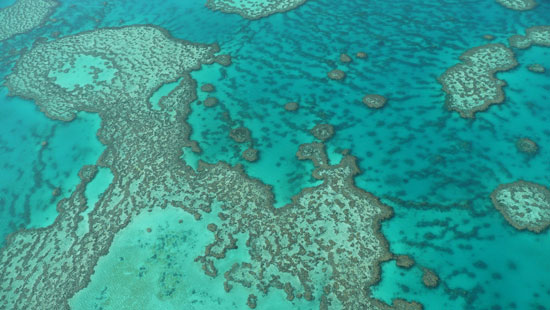 Don't miss a chance to see the only living thing on earth that can be seen from space! The Great Barrier Reef is one of the world's seven natural wonders and one of the world's most spectacular natural attractions. There are countless activities to do while visiting the reef including snorkelling, scuba diving, helicopter tours, glass - bottom boat tours, whale watching, and swimming with the dolphins. 
Skyrail Rainforest Cableway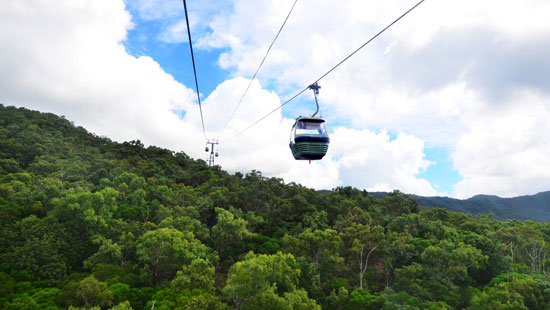 Skyrail Rainforest Cableway is the first environmental tourism experience of its kind, taking visitors on a glide just above the rainforest canopy in six-person gondola cabins. The gondolas offer 360°panoramic views, so you won't miss a single sight, sound or smell while travelling from the top of the canopies to the depths of the rainforest floors. 
Uluru Ayers Rock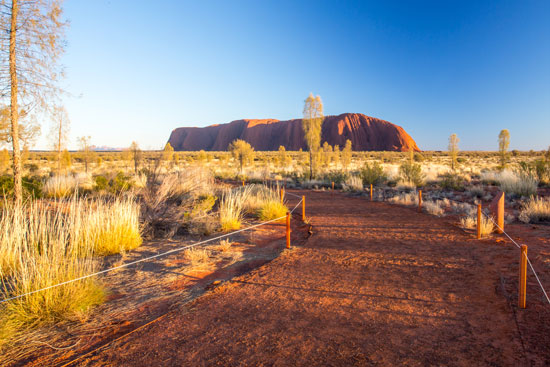 Uluru, better known as Ayers Rock, is one of Australia's most famous natural landmarks. It's a 600-million-year old sandstone formation that looks like it changes colour at different times during the day and year. Its most impressive colour change is at dawn and sunset when it appears to turn red. 
Koala Park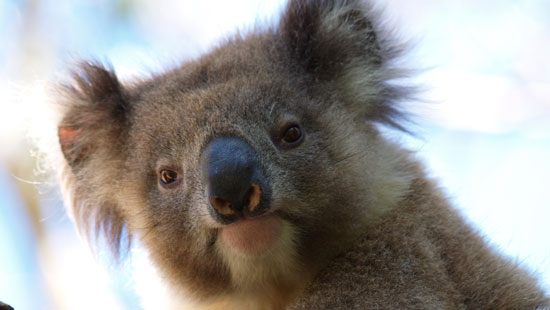 A visit to Koala Park is a very big treat indeed! Get up close and personal with wallabies, indigenous birds, kangaroos, dingoes and of course, koalas!
The Sydney Harbour Bridge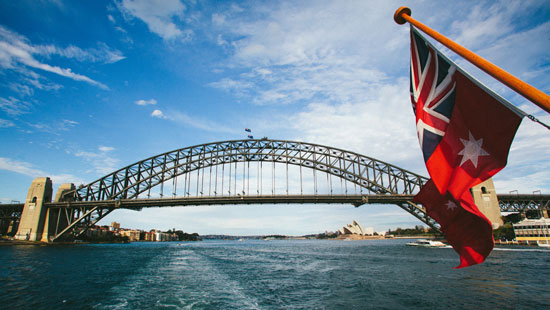 The Sydney Harbour Bridge is a marvel of engineering and has been a world famous icon since it was completed in 1932. You can have an up close and personal experience with the bridge by climbing it! It spans the entire harbour and reaches a height of 134 metres. If heights aren't your thing, you can opt to take a scenic helicopter tour or a boat tour instead. 
Sydney Opera house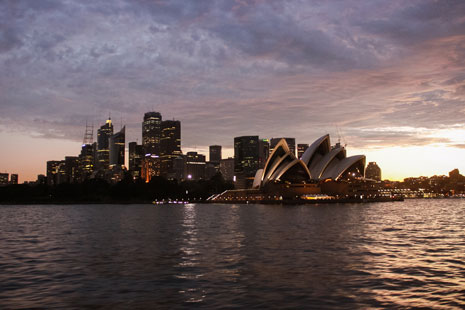 Not only is the Sydney Opera House an icon of Australia, it's one of the 20th century's most distinctive buildings. It's primarily a multi-venue performing arts centre, but it's also home to many cafes, tours and experiences all set against the beautiful backdrop of Sydney Harbour and the also iconic Sydney Harbour Bridge.